Can you visit Vienna and avoid the crowds? This travel guide offers tips to seeing attractions free from tourists.
The Austrian capital keeps ranking as the world's most liveable city while its tourism office produces record visitor numbers.
Visit Vienna Without The Crowds
For savvy travelers, this means exploring Vienna's good life by outsmarting the crowds. We have asked Wien native Barbara Cação from Vienna Unwrapped how to visit Vienna away from the crowds.
1. Early Bird Visits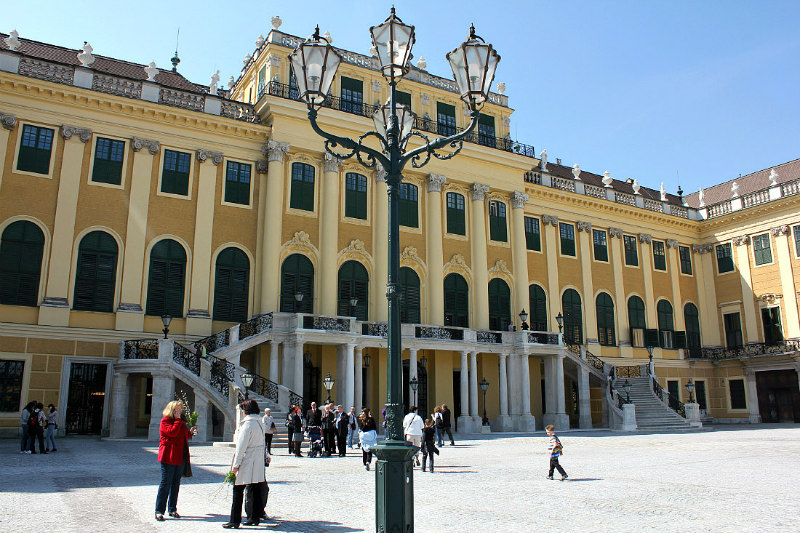 Before you wipe certain tourist magnets off your list like Schönbrunn Palace, get there first instead!
To balance out the growing influx, Schönbrunn Palace has moved its opening times forward by one hour.
New Hours at Schönbrunn Palace
Throughout the year you can roam the Habsburgs' rococo summer residence from 8.00 am before metros and busses unload most of the day's visitors.
Opening Hours: 8.00 am – 5:30 pm
Park open: 6.30 am – 9.00 pm Summer (closing hours vary depending on the time of year) Check the website for details.
Breakfast Recommendations
Whenever I show friends around, we love to earn our post-tour breakfast by subsequently climbing up to hilltop Gloriette Café.
One of Austria's most famous coffee houses, it serves an imperial breakfast and cakes. There is an outdoor terrace and seating in the grand interior.
Or we hang out at charming hideaway Landtmann's Jausenstation.
It is a quiet pavilion and snack bar that offers freshly baked bread, fresh seasonal herbs from the garden and its claim to possibly the best Kaiserschmarrn (a fluffy shredded pancake) in the city.
Open from 10.00 am weekdays, and 9.00 am weekends.)
2. Galleries in Vienna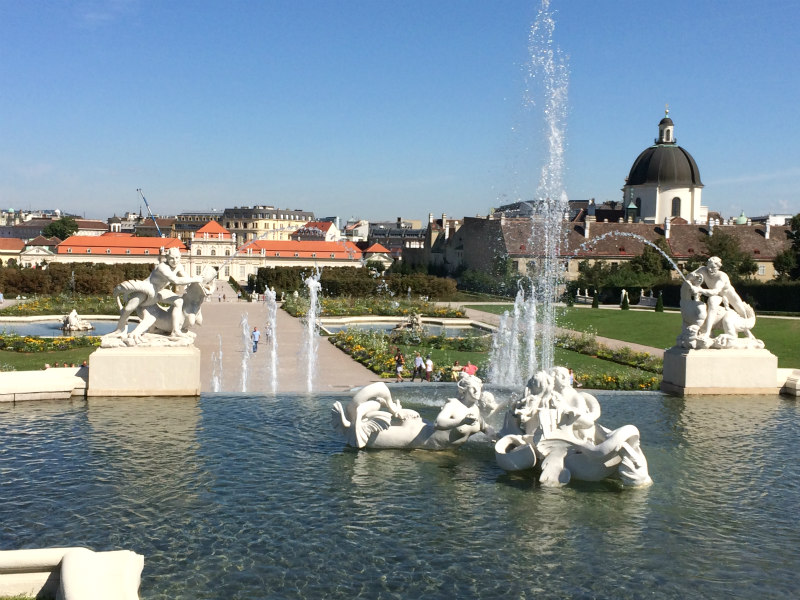 Belvedere Palace hosts the Austrian National Gallery and the world's largest Gustav Klimt collection.
It also opens an hour earlier (9.00 am) than most local museums.
Start your visit at the Upper Belvedere and National Gallery before strolling down the manicured baroque gardens to the Lower Belvedere, open from 10.00 am.
When it comes to guidebook coffeehouses why not have your breakfast 'Semmerl' (Austrian for roll) at Café Central before the clock strikes 9.
Instead of queuing up in front of a café – still a peculiar sight for locals – opt out of your hotel breakfast and sink into the plush seats of Central, Landtmann or Café Museum.
Vienna Pass
First-time visitors to Vienna will want to see the top Vienna Attractions and the Vienna Pass gives easy access to the popular tourist destinations.
Get your Vienna Pass in advance and enjoy free admission to Vienna's top attractions including:
Spanish Riding School
Schönbrunn Palace
Giant Ferris Wheel
Hop on Hop of Bus Routes
You will skip the line to avoid the crowds and pass is valid for options of 1,2,3 or 6 day passes.
Pass can be cancelled for a full refund with 24 hours notice.
3. Use Local Transport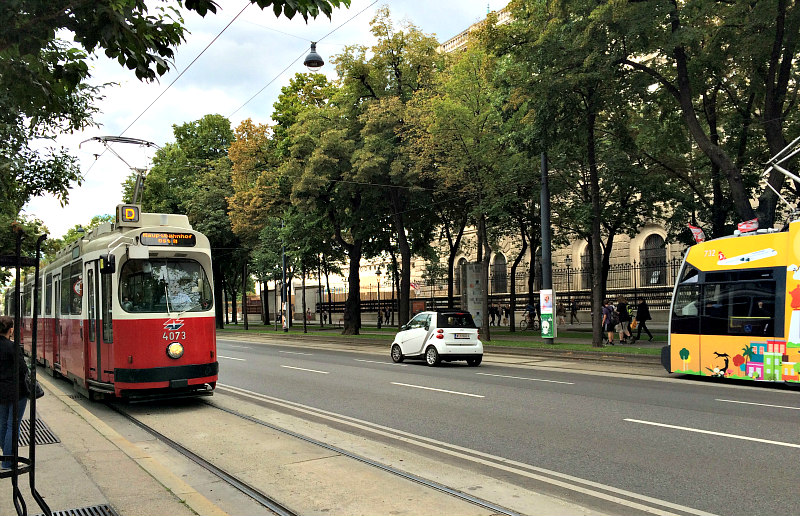 Vienna is blessed with one of Europe's best public transport systems.
Hopping on and off a tramway, metro, train or city bike is pleasant and easy. The tree-lined Ringstrasse boulevard lends itself to easy exploration by bike or tramway.
The Ringstrasse Boulevard lines up up key Vienna landmarks such as:
The Vienna State Opera
The Austrian Parliament
City Hall
The Museums of Fine Art and Natural History Ringstrasse
It is like a compact open-air museum. And best of all: you can't get lost since it is circular.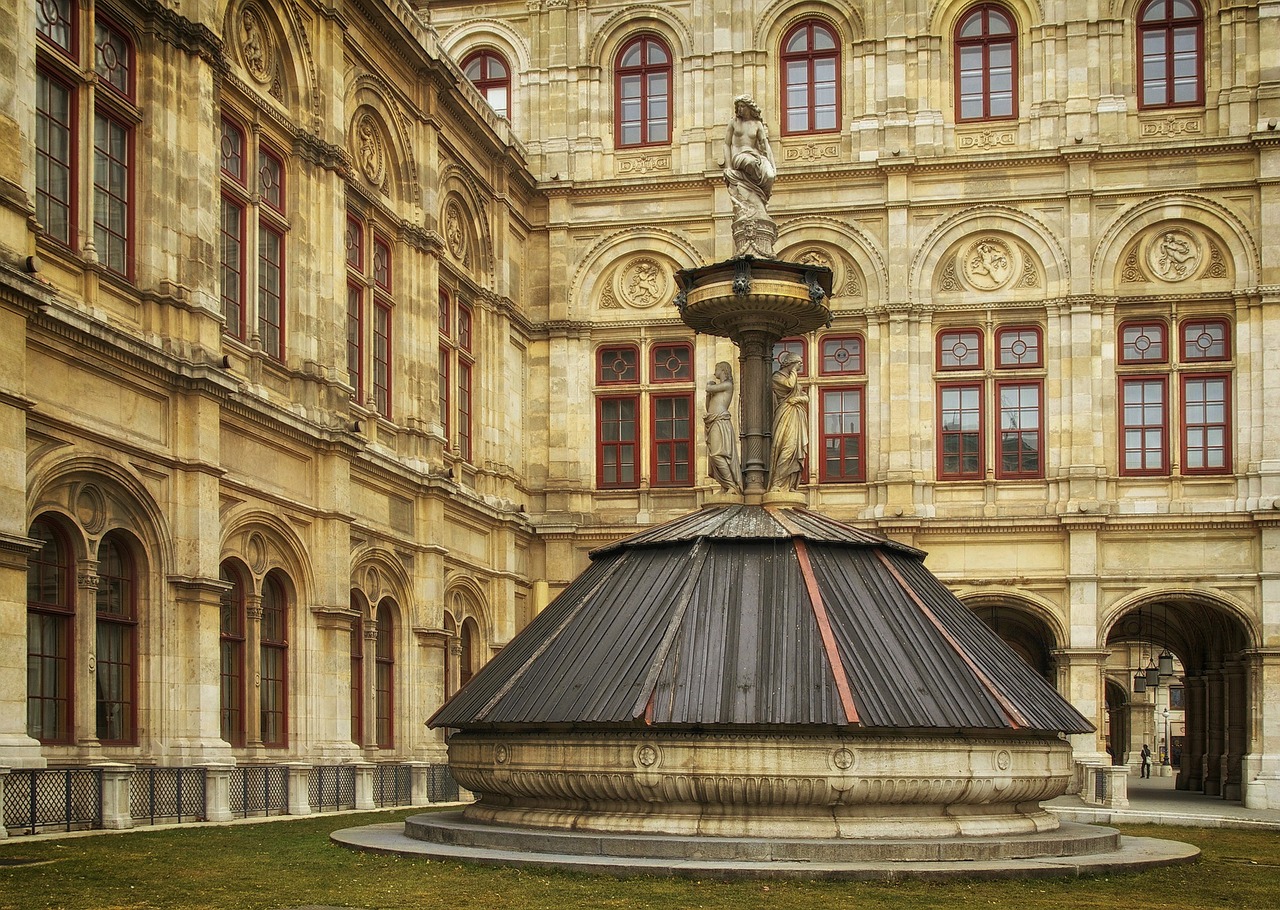 4. Bicycle Rentals and Tramway
Either rent a city bike from one of the many stations along Ringstrasse using a Citybike Tourist Card.
Or get on tramways such as the D, 1, 2, or 71.
The free Wien Mobil app will help you get on the next tram, and off in time before it heads for the outskirts.
With the Vienna Pass you have unlimited rides on the hop-on-hop-off buses:
• 6 Hop-on hop-off routes
• 50 stops (short intervals)
5. Tour Vienna At Sunset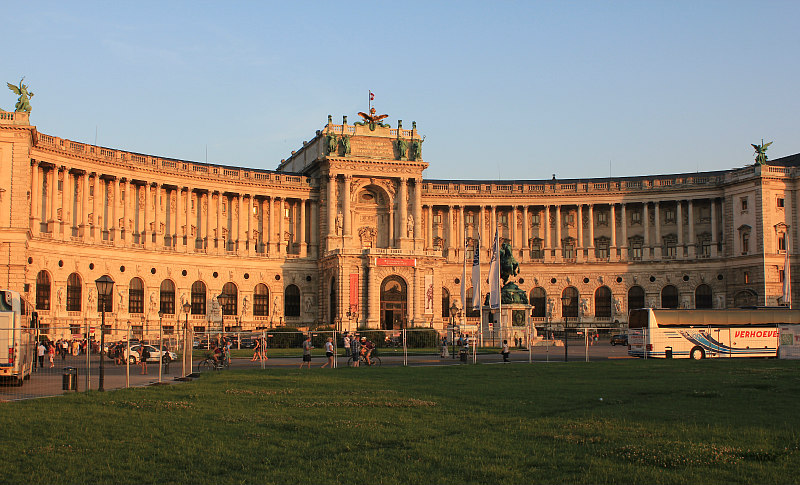 When the majority of tourists call it a day, join a guided walk to learn about Vienna.
Whether summer or winter, evening walks charm with either soft light and a cool breeze, or with dramatic lighting and the occasional (pre-Christmas) mulled wine stall.
Keep a lookout for Vienna's countless illuminated sculptures and statues – from the fighting males of Michaeler Fountain to the baroque angels in Burggarten – developing an eerie life between light and shade.
This is also a perfect option if you arrive in the city in the afternoon. On top, you will acquire a totally different perspective from a night-time Wien, one that you will forever share with local night owls or late workers.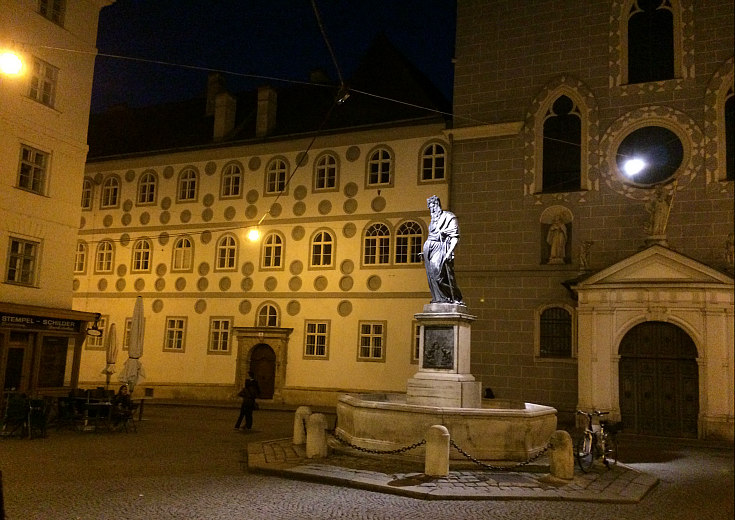 The only thing I tell my users is to book historic courtyards tours during the day when entrance doors are open.
While the historic center presents a logical start, consider a self-guided walk of charming historic Spittelberg after sunset, too.
You can book a private walking tour of Vienna with Get Your Guide. Choose the time to meet and create your own itinerary choosing what you want to see.Easy cancellationCancel up to 24 hours in advance for a full refund
6. Venture Out of Downtown Vienna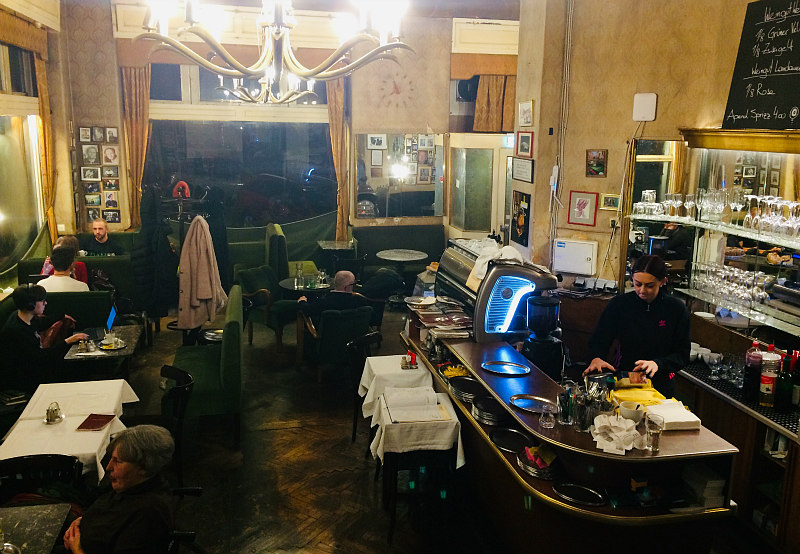 Even before the local tourist office decided to 'equalize tourist streams' off the center, many people shared my love for Vienna's outskirts, where I lived for many years.
7. Visit Neighborhoods – Wieden Margarethen
Among my favorites are the trendy neighborhoods of Wieden and Margarethen, where independent local design shops coexist with vintage stores.
You must visit the Café 'Vollpension' run by the baking grandmas. It's the only place in the city where you can find an authentic experience just like grandma's house!
And don't miss the quirky Third Man Museum dedicated to the international hit film The Third Man that was set in Post WWII Vienna.
And be sure to browse the neighborhood cult bars such as Motto.
Even history buffs will find inspiring ground to cover outside the 'Innenstadt' (center).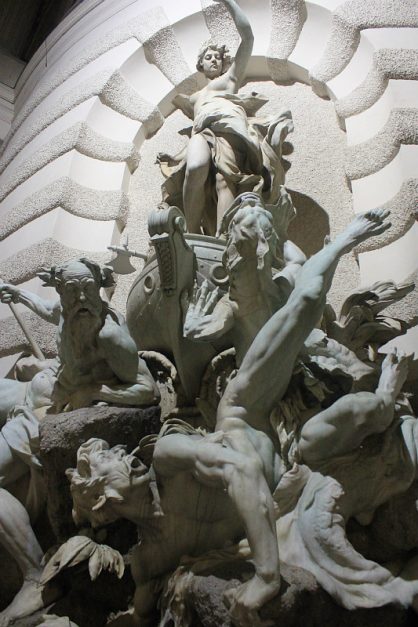 8. Weekends in Vienna
On the weekends, venture out to find rare Art Nouveau glamour in Otto Wagner's church in Steinhof.
And be sure to stroll through romantic 19th-century villa Geymüllerschlössel.
It is an estate located in the suburban neighborhood of Pötzleinsdorf.
In the summer, Hermesvilla – aka Empress Sissi's 'Palace of Dreams' – lures the locals not only with romantic interiors but relaxed strolls through Lainz Nature Reserve.
9. Where to Eat in Vienna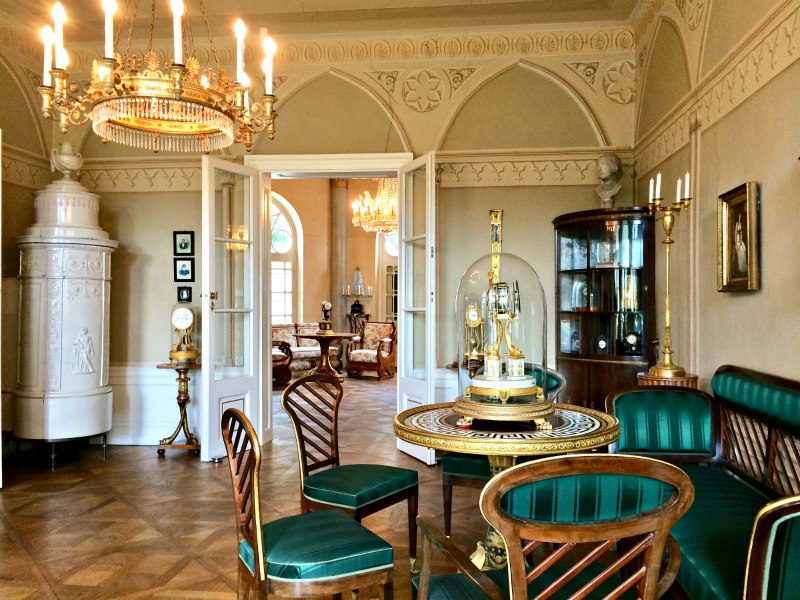 If you are hunting for the best Wiener Schnitzel or the most authentic coffeehouses, you will find them just beyond Ringstrasse.
Despite the contemporary design of Leopoldstadt's Gasthaus Schöne Perle the kitchen still lures local families with its traditionally prepared Schnitzel.
To get into the deep of Vienna's suburban culture, try popular favourites Meixner's Gastwirtschaft in Favoriten or Prilisauer in Penzing.
As for coffeehouses where time has never mattered, Café Jelinek in boho Mariahilf and the retro Café am Heumarkt just across Stadtpark are my top hideaways.
11. Find Smaller and Local Events to Avoid Crowds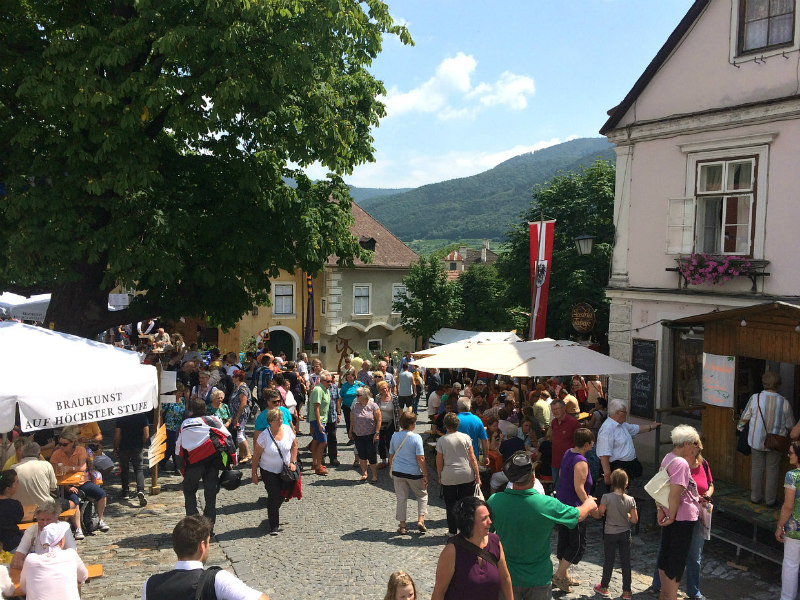 Unearthing a local gathering that expands your horizons requires a little more patience.
For a start, go to the classical music evenings at universities such as the Vienna University for Music and Performing Arts or the Prayner Konservatorium.
You will see brilliant young talent perform classics with all their heart.
Likewise, Blüthner Piano Salon stages small lunchtime concerts for working locals on lunch break, and evening concerts right in the center.
Jazz fans with a craving for hidden gems will love to join their local peers at Zwe. This small cozy jazz club has a regular 'after show chill out' in Leopoldstadt.
13. Festivals in Vienna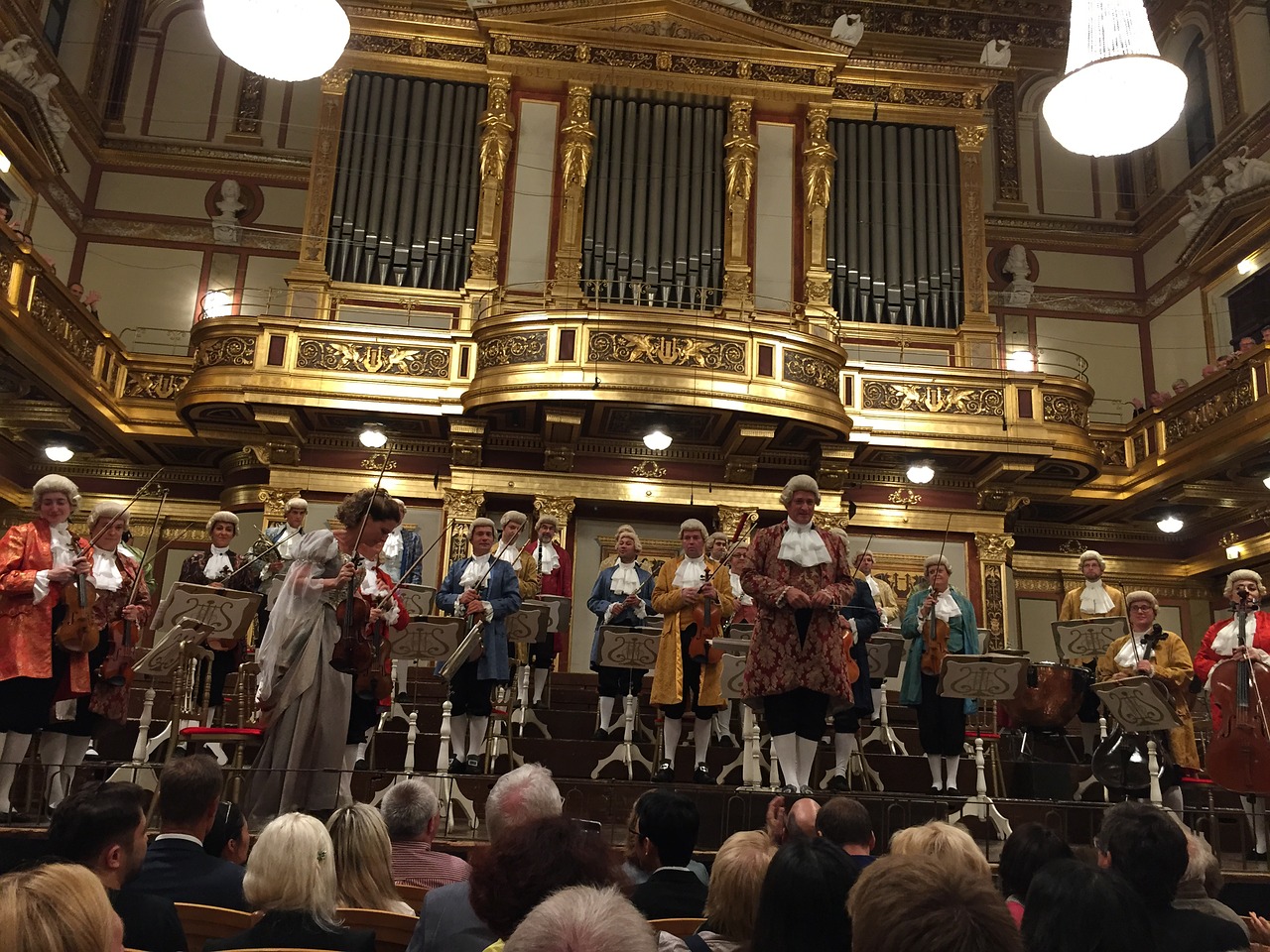 Even festivals in Vienna can get cozy, depending on where related events take place.
Some of the Voice Mania performances, of the Musical Advent Calendar, are hosted at small theatres.
And even some Vienna Festival (Wiener Festwochen) events can be seen in smaller venues, suburban cinemas and neighborhood cafés.
For local folklife, seasonal festivals such as Neustifter Kirtag or Spitzer Marillenkirtag in nearby Wachau Valley offer pretty authentic dirndl-and-lederhosen atmosphere.
And what about ditching tourist wine taverns for Schrammel-Mondays at the Viennese Folk Song Association in Ottakring's Liebhartstaler Bockkeller?
About Vienna
Vienna is the capital of Austria and is known as the City of Music because of its musical legacy. Many composers were born in Vienna like;
Joseph Haydn.
Wolfgang Amadeus Mozart.
Franz Schubert.
Johann Strauss II
The Vienna State Opera House is one of the premier places in the world to listen to classical music.
Located on the Danube River it is considered Europe's cultural Capital.
When to Visit Vienna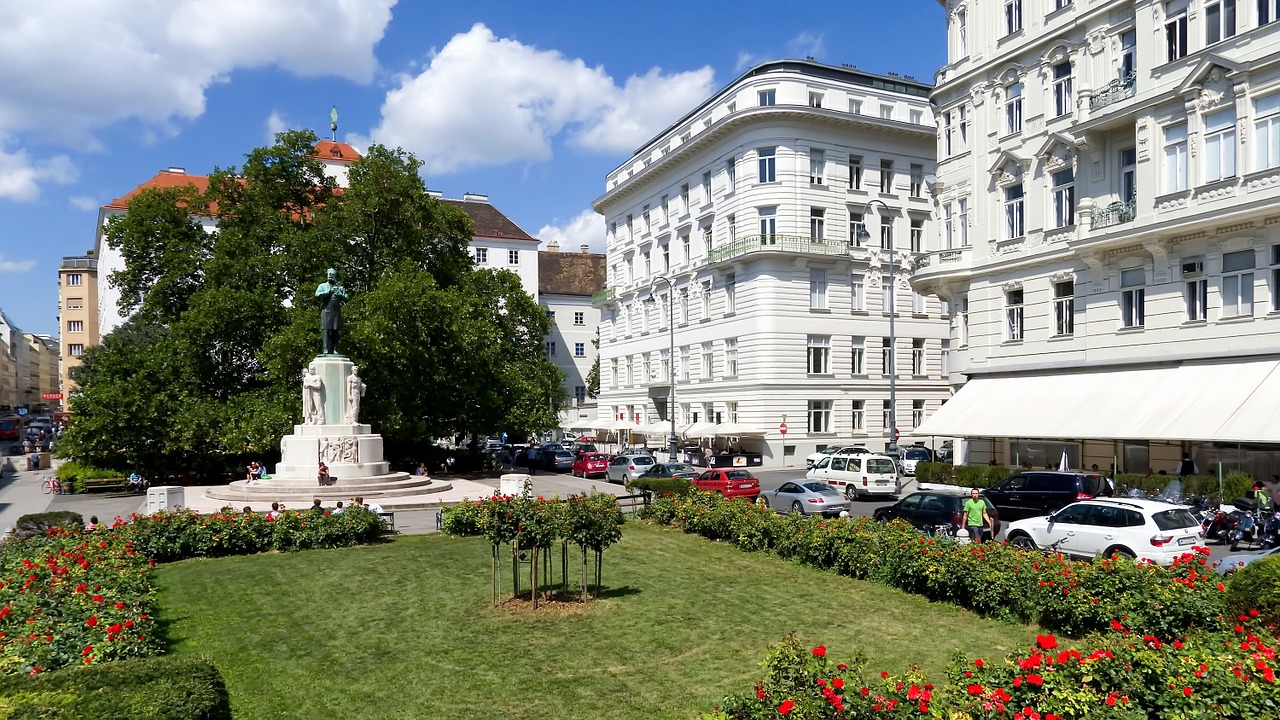 Vienna can be visited year-round and is popular in the winter months because if its famous Christmas Markets.
The best time to visit Vienna is on shoulder season during April – May or September – October. During these months you'll see fewer crowds and cheaper Vienna accommodations.
The summer months from June to August are the busiest times to visit Vienna and accommodation is at a premium.
November and December are excellent times to visit Vienna as the Christmas Markets are in full swing. But expect huge crowds.
So start planning your trip to Vienna today. There is really no bad time to visit Vienna and even if you do go during the summer months, this guide should help you avoid the crowds and make the most of your stay.
Author Bio:
Barbara Cação runs the Vienna dedicated travel website Vienna Unwrapped
Read More:
Five Unique Vienna Attractions