Hello Vancouver. We have missed you all these years!
It has been well over a decade since we have been to our old home. We lived in Vancouver for 3 years in the mid 1990's and had never made it back to Canada's most "outdoorsy" province.
Vancouver's Capilano Canyon and Stanley Park
It was during our Princess Cruise that we had a full day in Vancouver before flying out to New York late that evening. Why not take a tour and be a tourist in our old haunts?
Capilano Canyon Tour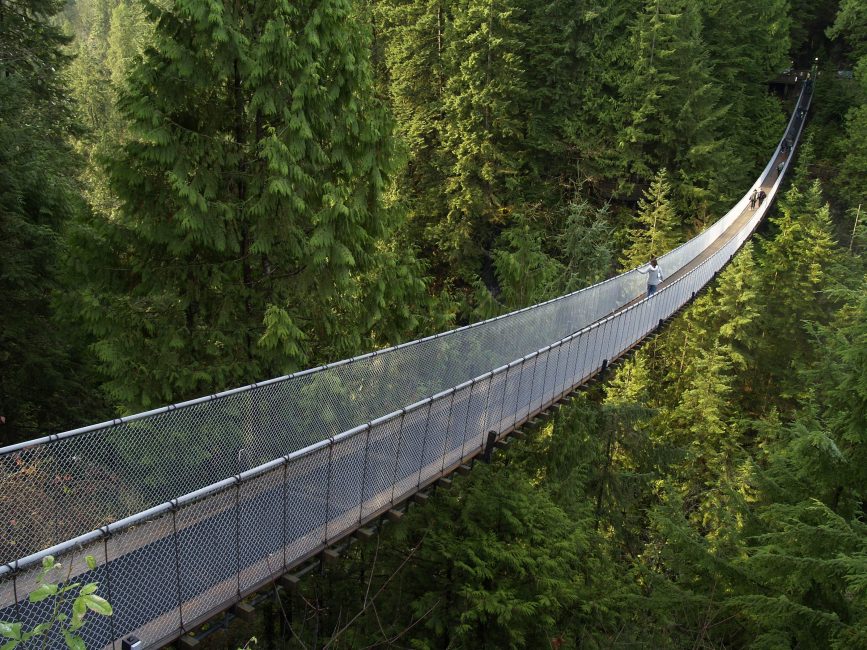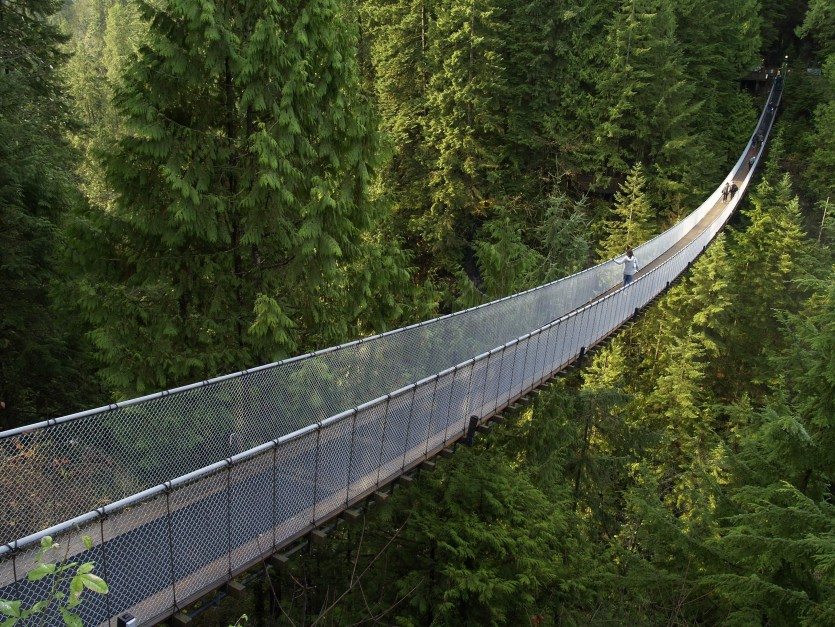 We signed up for the Capilano Canyon Tour for our final Princess Cruises, Follow Me At Sea press trip excursion.
Note: This excursion does not take you to the Capilano Suspension Bridge. It takes you to the Capilano Conservation Area and Lynn Canyon Suspension Bridge. A Very different excursion that visiting the Capilano Bridge.
Stanley Park
We started off our tour at Stanley Park. This park is considered one of the greatest urban parks in the world. Located right on the edge of the city, Stanley Park has an area of 1000 acres.
Surrounded by a seawall that is filled with people rollerblading, cycling and walking, it is an outdoor lovers oasis in the city. You can catch some rays on its sandy beaches, swim in its pools or visit the Famous Vancouver Aquarium right in the park.
There are tennis courts, a rowing club, pitch and putt golf course, yacht club and even fine dining right in the centre of the park at The Fish House. We used to live right on English Bay at the park and we spent many a day enjoying its amenities.
Totem Poles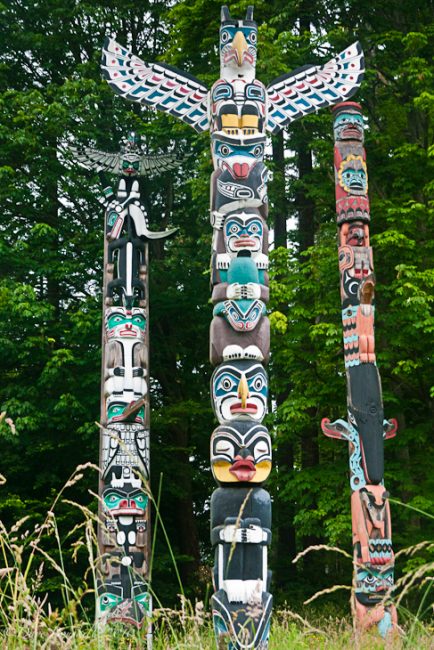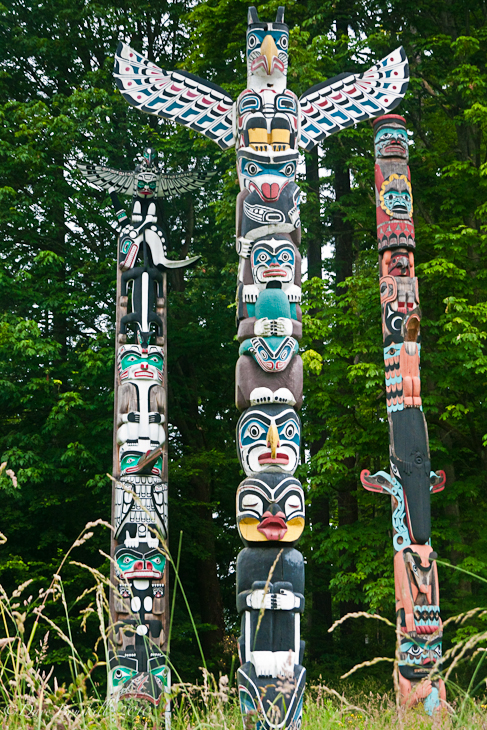 This was our first stop on the tour.
We learned quite a bit about the totem poles from our guide. Each Totem Pole has it's own story.
Representing different families and tribes, the totem pole tells of important events that have happened in their history. Replicas of birds, fish and bears are carved within mythical Gods and spirits.
They can represent the spirit that the clan is connected to, an encounter with a certain species or a good omen. Totem poles can also be used to honour somebody important or to shame someone for an evil deed or debt.
Each face on the totem pole has a different meaning and it is fascinating to try to figure out their story.
Capilano River Trail in Capilano Canyon, North Vancouver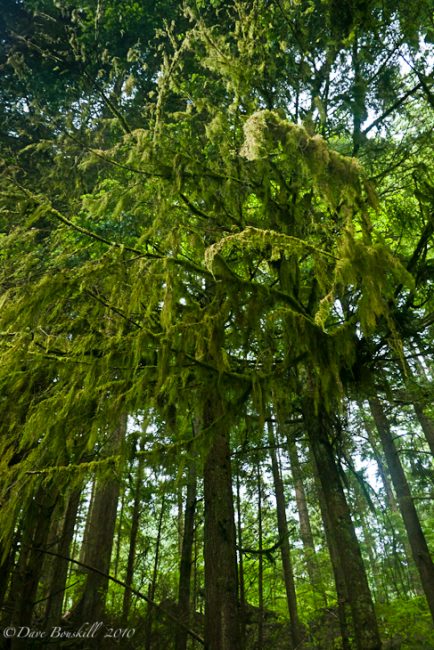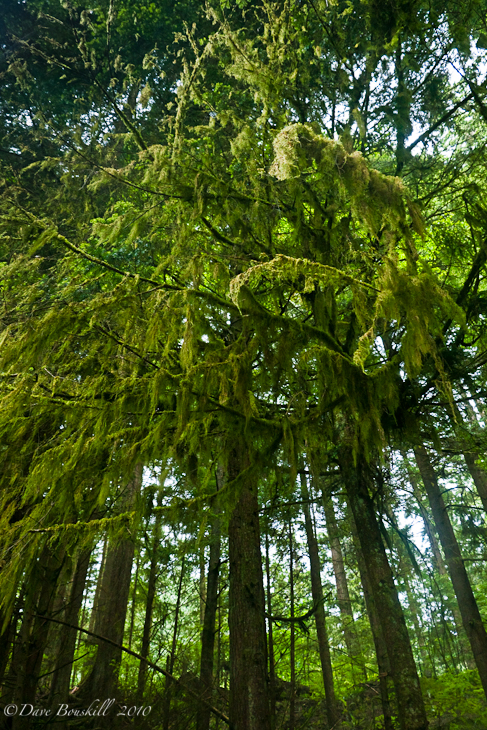 Our Guide's knowledge and passion kept our interested as he spoke of the flora and fauna in the area. He had been walking these trails for 15 years and knew every nook and cranny of the forest.
He could tell us when a tree had fallen, how old each tree was and what each plant was used for. He even let us all sample natures hand lotion fresh from a large fungus on an old growth tree.
We touched trees that are over 1000 years old and discovered the importance of old growth forests. These ancient trees are so strong they can withstand fire.
When they are left to thrive, they protect and provide nutrients to the surrounding forest, they give life and shelter to the wildlife and area. When they die, they provide strength for the new trees to grow.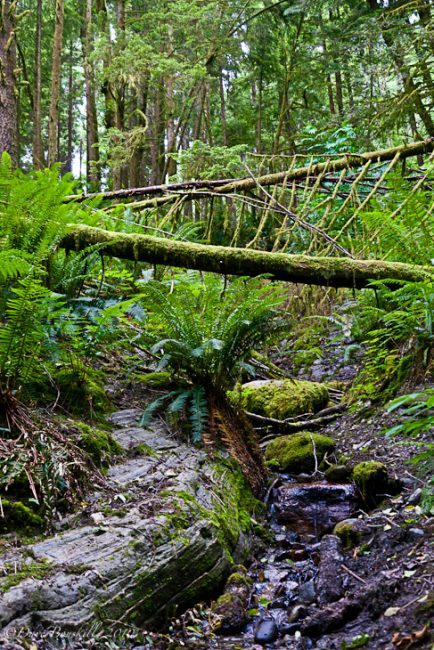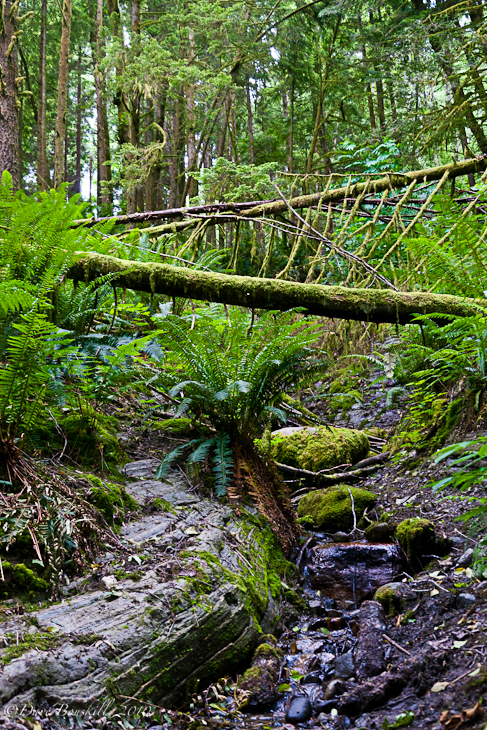 The old growth forests that are clear cut and replanted with new trees will not sustain themselves. Many of the forests that are replanted on clear cut areas cannot survive. The land is void of nutrients causing the new forest to fail.
Forests need diversity. Each plant, tree and animal work together to create a thriving ecosystem.
These artificial forests are planted on dead ground and are destined to not last.
Capilano Salmon Hatchery
Salmon are slowly coming back in this part of the world thanks to conservation efforts.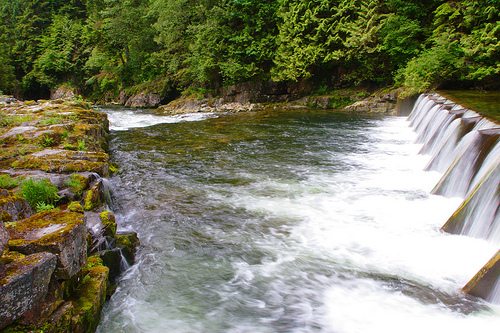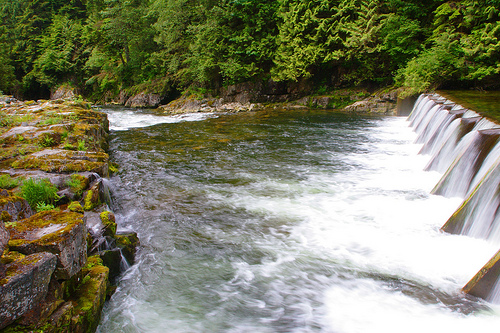 The Capilano Salmon Hatchery is at the base of the Cleveland Dam. This Dam was built to supply Vancouver with water in 1954.
While it has become a valuable source of water for the city, it blocked off a major spawning route for coho and steelhead salmon. Luckily, some very clever people developed a fish ladder to trick the salmon into entering the hatchery.
The salmon believe they are going along their regular spawning route and are collected into different levels of tanks that they keep jumping up into as they climb.
The adult spawning salmon never leave the tanks though, they go about their natural selection and die, but the juvenile salmon are tagged and released into different areas to help bring back the salmon population.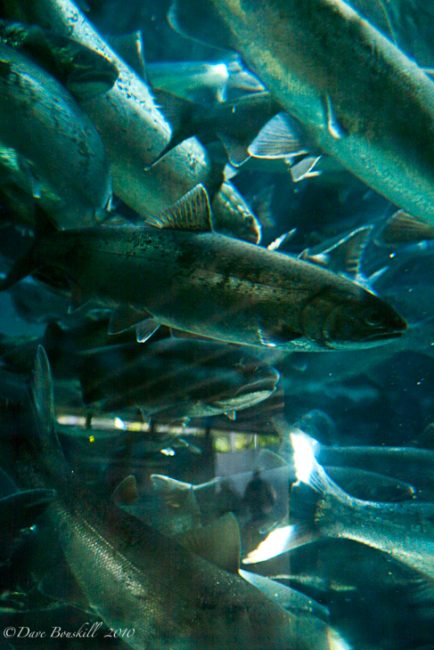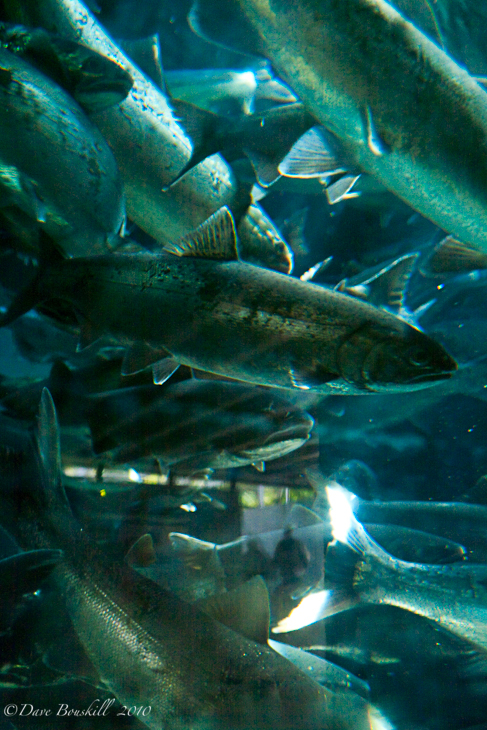 The talk about salmon went on a little long for us, but it did have moments of excitement when we spotted a salmon jumping into the next tank.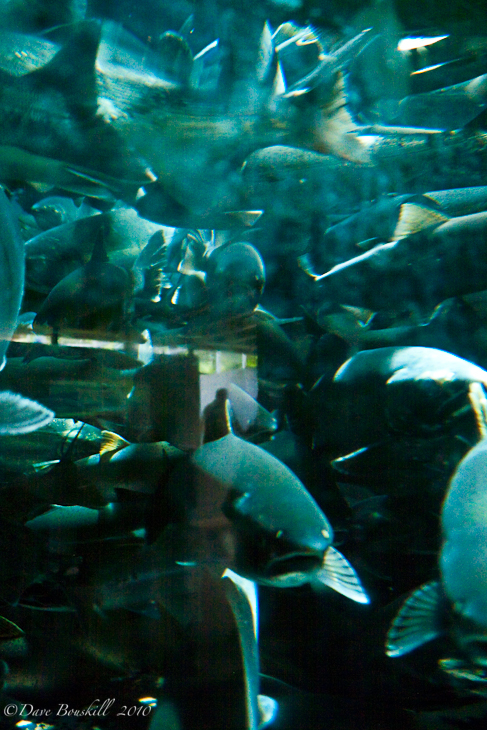 The Capilano Canyon Tour was a relaxing end to our Alaskan Cruise.
I think that if I were a regular tourist that had never been to Vancouver however, I would take the Vancouver Lookout and Scenic Trolly excursion instead. This tour offers a is a full day hop on hop off bus that takes you to Vancouver's top sites including the Vancouver lookout observation deck.
There are so many more excellent things to do in Vancouver, that another tour might be the way to go. This tour was just too limiting. If you only have one day to explore Vancouver after a cruise, the other excursion might be the better option.
I think it would be a great overview of the city of Vancouver.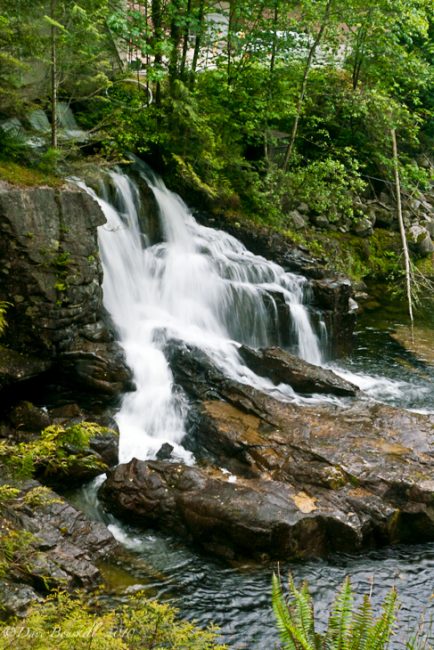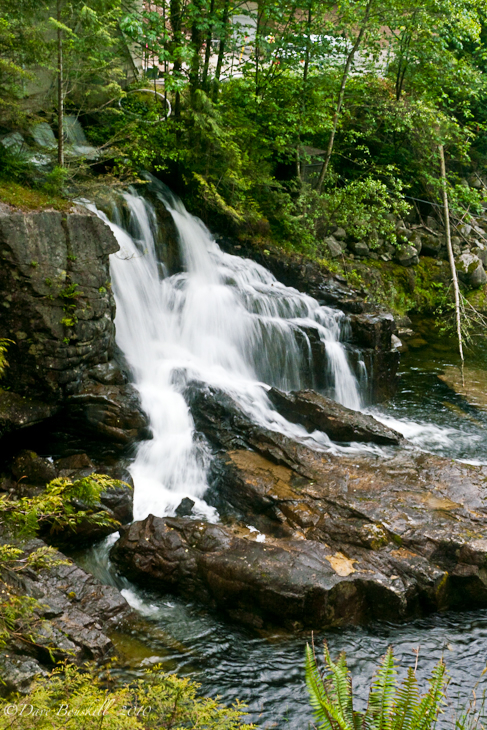 While this was a fun nature walk, I think that they need to add a little more excitement into the mix. A ride up to Grouse Mountain or the Capilano Suspension Bridge would have made it completely worthwhile for me.
Read More
How to Survive Family Kayaking to the Broken Group Islands
7 Awesome Things to Do in Whistler in the Winter
The Bearfoot Bistro Whistler – Best Dining Experience Ever
You Might Also Enjoy