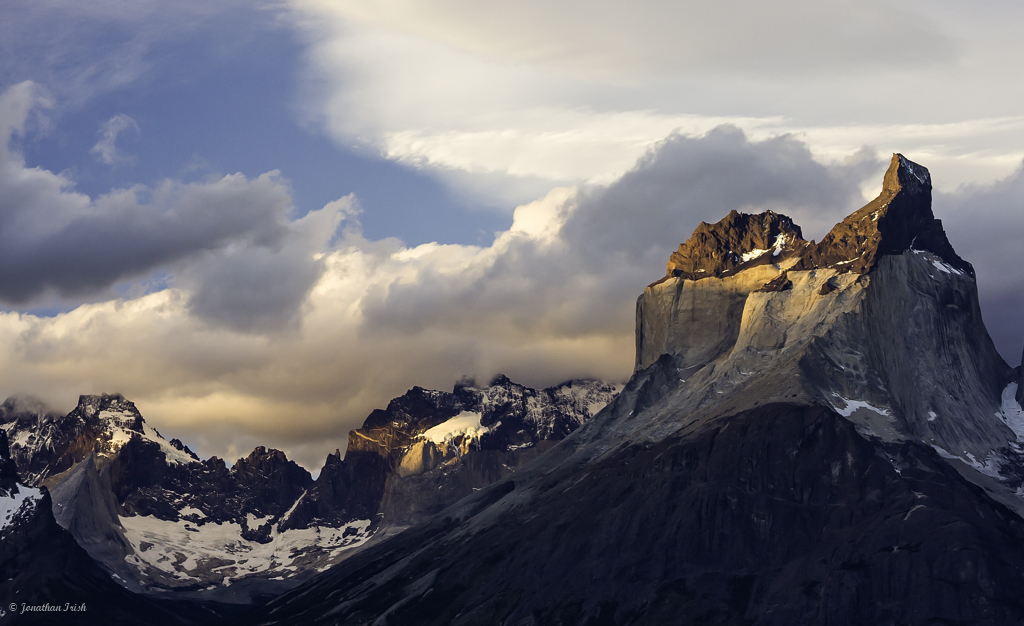 If you forced me to choose a favorite National Park in the world, I would have a heck of a time choosing just one. I mean, I've been to some amazing National parks in my lifetime. In the states, I love Zion and Glacier national Parks…they are both amazing (for very different reasons). The Serengeti National park in Tanzania will always have a special place in my heart, simply for the mind-blowing array animals I've witnessed there. I could go on and on about great National Parks that I've been to. However, if you really made me choose my favorite National Park, I'd fight you tooth and nail to not have to limit it to just one, but in the end I think I'd have to go with Torres del Paine National Park in Chile.
When I first set eyes on the massive mountains in Torres del Paine in Patagonia, I was awestruck. I will remember it in the same way when I first glimpsed the Pyramids of Giza. And writing that just now, I find it to be a bit of a strange comparison that I am correlating a mandmade structure like the pyramids to a natural National Park like Torres del Paine. But I really do love the outdoors that much…..I think I am more impressed by natural beauty.
The landscape of the park is dominated by the Paine massif (part of which is pictured here), which is an eastern spur of the Andes, rising dramatically above the Patagonian steppe. Visitors there typically do day hikes into the park and sleep at hotels and Estancias (South American ranches) overlooking the mountains, but there is great camping there as well (albeit cold and windy). I stayed at the incredible Explora resort, which (at about $1,000 smackaroos a night) was one of the most incredible places I've ever stayed. Imagine waking up to this view every morning?
Besides great mountains and world-class hiking, Torres del Paine has some great animal life. You are bound to see the crazy Guanacos (camelids native to South America), Andean Condors, and Darwin's Rheas (small flightless birds that are cousins to the ostrich). If you are really lucky, you may even see a fox or a puma.
I like this image for the light touch of sunset that appears on the very peak of the mountains, and the sweeping natural structure of the mountains themselves. I also love the shape of the weathered and eroded top of the mountain, and how you can see the different  sedimentary layers in the rock. Seeing this photo takes me back to that moment when I was watching the sunset seep over the mountains and just sat in stunned silence. Just an awesome place in the world…..one of my favorites, in fact!
If you had to choose just one National Park as your favorite (if I twisted your arm), which one would you choose?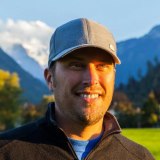 Jonathan Irish is a seasoned travel photographer who has traveled to over 65 countries and specializes in photographs of people, landscapes, abstracts, and, above all, cultures abroad. His work has appeared in various National Geographic publications, and he is represented by National Geographic's Image Collection www.NationalGeographicStock.com/jonathanirish. When he is not traveling the world in search of amazing photos, he gathers inspiration from the other great photographers at National Geographic, where he is the Program Director for National Geographic Adventures  Jonathan lives in Washington, D.C.
Check out more of his photography at JonathanIrish.com
Follow his daily photography on Twitter at MagnumJI, 
Instagram at Magnumji
Facebook at Jonathan Irish Travel Photography
and Pinterest
Related Posts