In 2020, Christchurch has come a long way since the earthquakes of 2010 and 2011.
Last week I asked 'Phil the builder' his thoughts on Christchurch's Rebuild.
'It's finally coming together', he said with a staple Cantabrian smile on his face.
This has been my home for the last 4.5 years, but folks just passing by still wonder why I chose a wrecked city to become an ex-pat.
We've been given the chance to create something new, innovative, modern and funky in Christchurch!
The Best Christchurch Activities
If you are unsure whether it's worth to devote 1 or 2 days to explore Christchurch, check out my favorite 21 things below see for yourself!
Even if you visited 2 years ago, the city has changed so much that you may not recognize many areas of the CBD.
In this article, Luke shares his experience visiting Christchurch in 2016. It looks quite different now!
So sit back and enjoy all the new things to do in Christchurch and revisit some of the old favorites.
1. Turanga, the Brand New City Library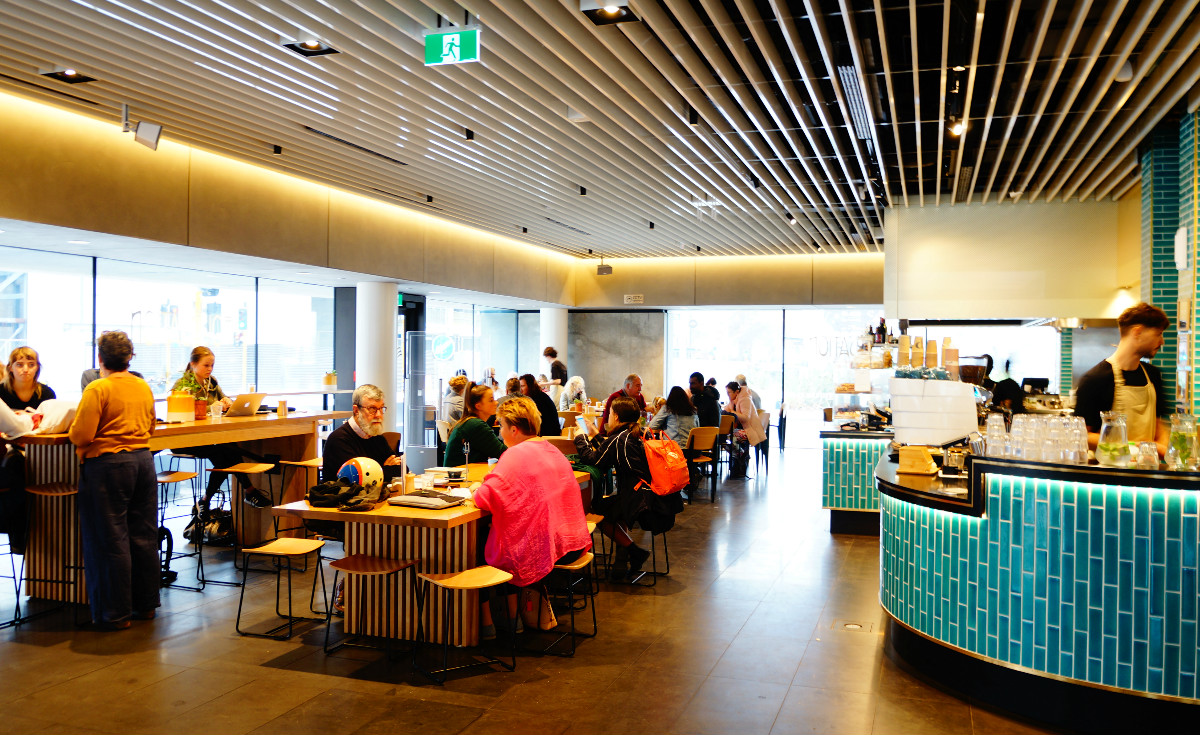 The latest and most innovative development in Christchurch's CBD.
Since its opening in 2018, the Turanga Library has become an absolute must for people around town.
Stop by for a cuppa, climb the 'Harry Potter Stairs', enjoy panoramic city views, relax with a book and participate in many of the workshops!
Turanga is open from 9 am to 8 pm Monday to Friday and 10 am to 5 pm Saturdays and Sundays. Free 45 minutes guided tours are held on Tuesdays and Thursdays at 11 am.
2. Cathedral Square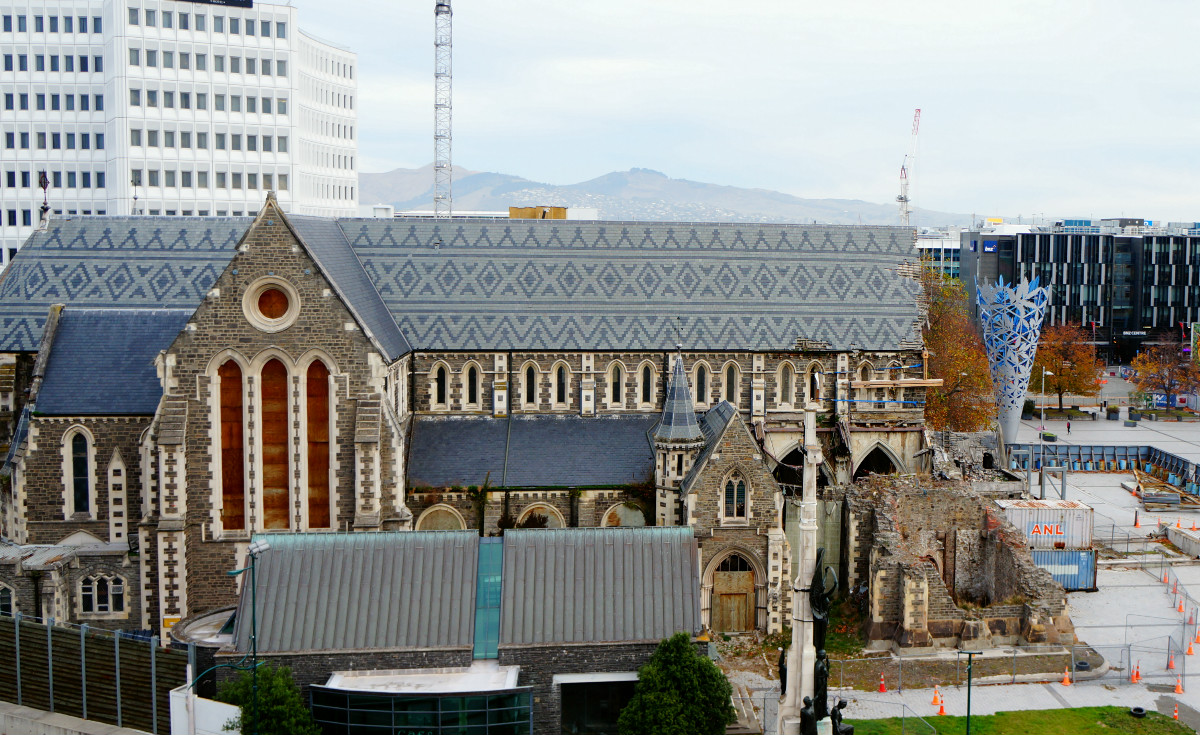 Don't mean to disappoint you, but the Cathedral still stands in ruins as the city keeps debating what to do with it.
Last year an innovative project was officially launched but dates and funding are still uncertain.
It's still worth visiting to learn about the earthquakes and also, it's not like you can skip it as this is the heart of Central Christchurch!
3. Arts Centre of Christchurch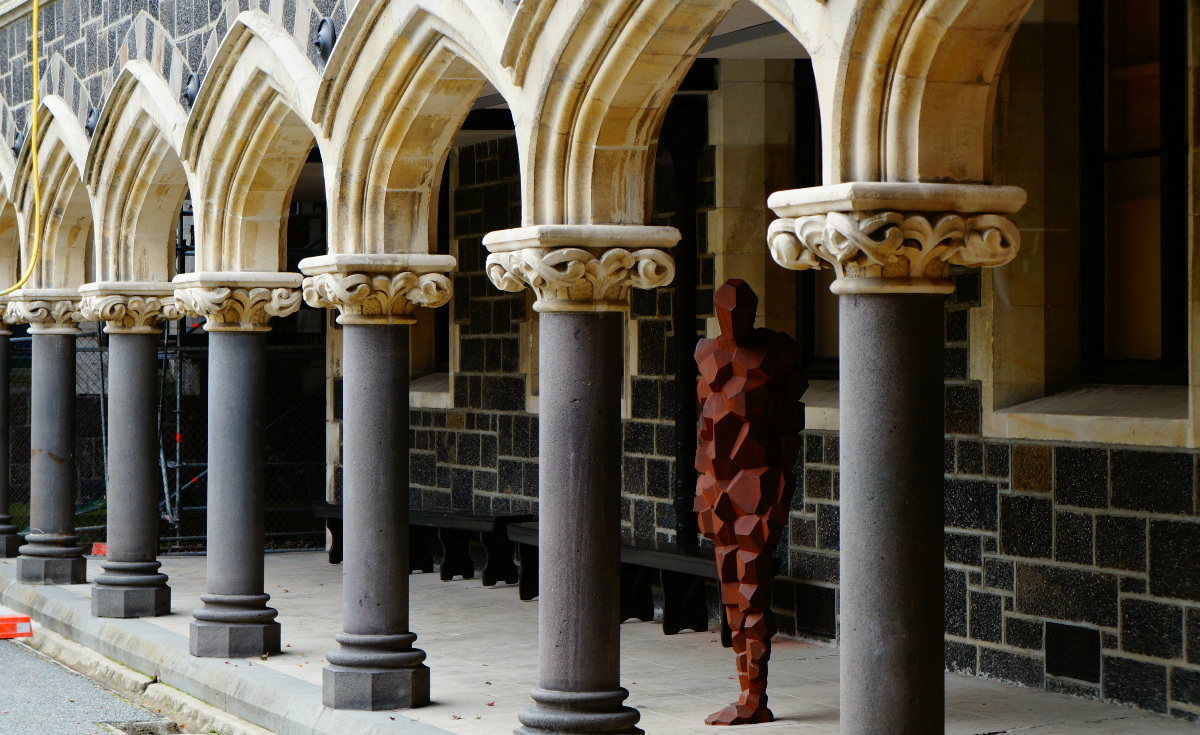 The earthquakes caused substantial damage to the buildings that altogether make up the Arts Centre of Christchurch.
It wasn't till June 2016 that some areas, shops, and galleries within the precinct started opening!
Now visitors can participate in many free events, book crafty workshops, get a tattoo, listen to a concert, have a coffee or just stroll around the innovative shops.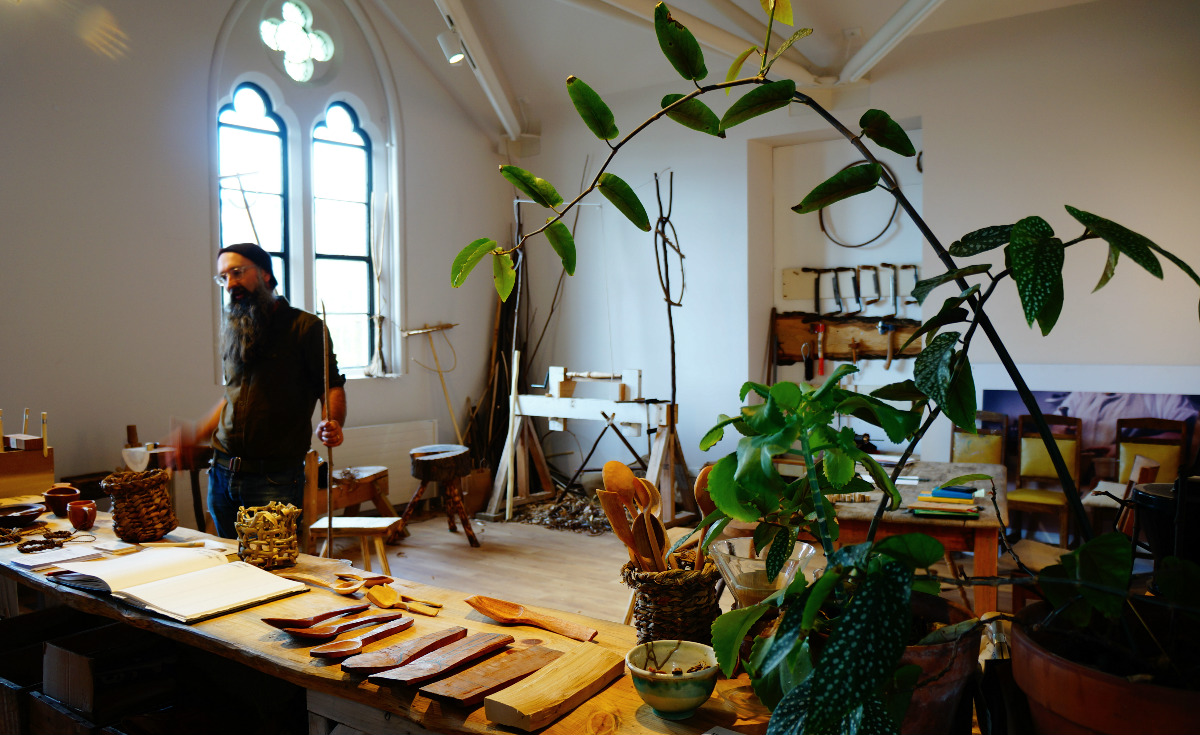 Open every day of the week from 10 am to 5 pm. Make sure to set 1 hour aside for your visit! Free entry.
4. Botanical Gardens and Hagley Park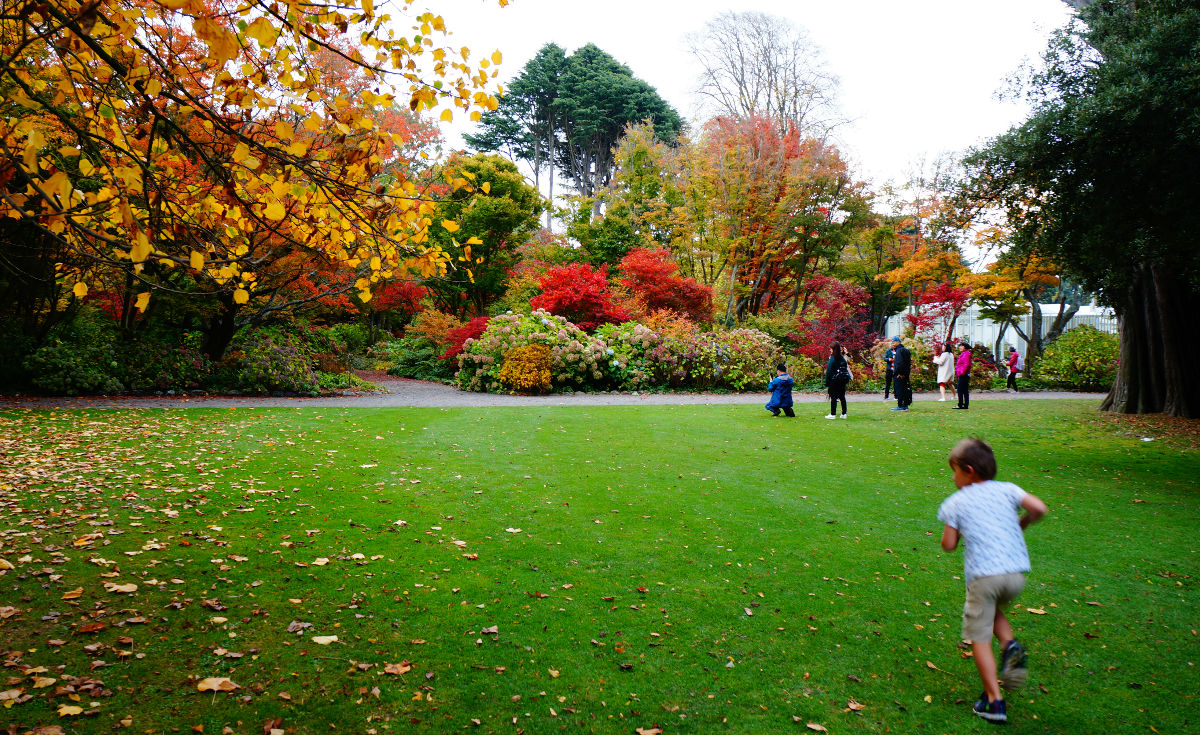 The Christchurch Botanic Gardens are an all-time classic in town! They are connected to Hagley Park, the city's main –and biggest– park.
Explore the Rose Garden, New Zealand's native bush sections and relax by one of the many secret benches surrounding the lakes.
The entrance is free. Over the winter months, the gate's closing time is 6.30 pm. Otherwise, it's 8.30 pm or 9 pm.
Memorial to Christchurch Mosque Attacks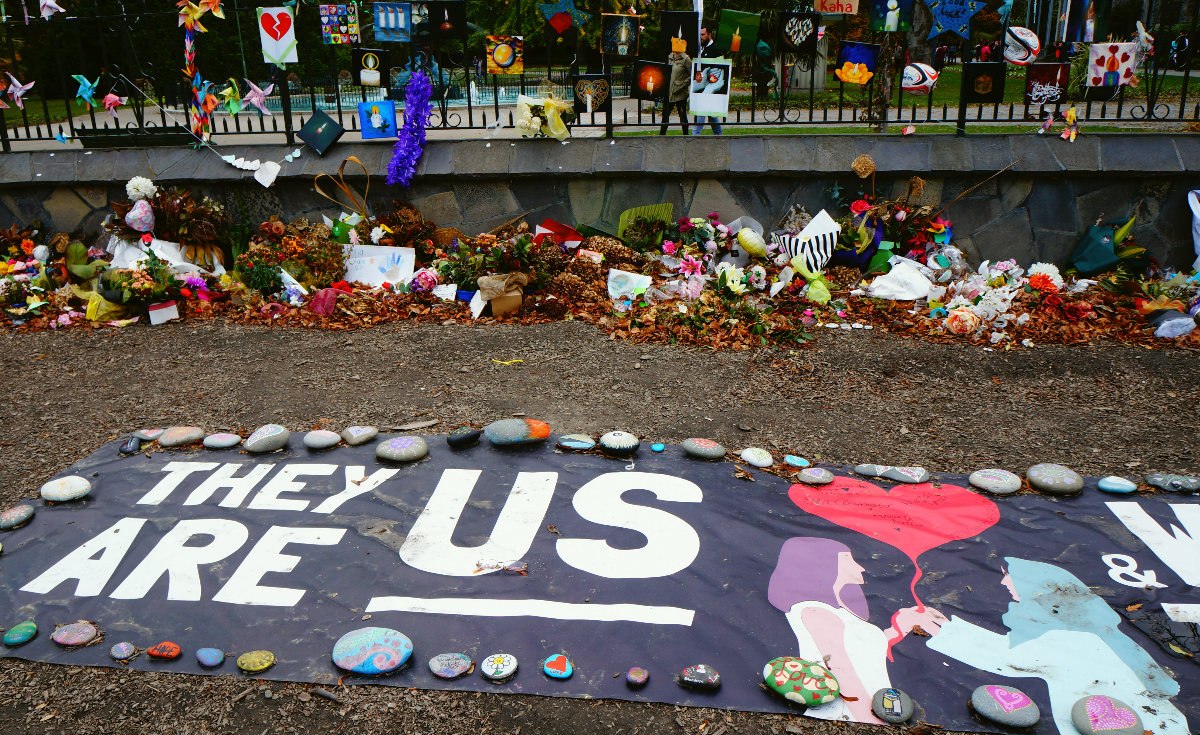 Before you head to the next stop of your visit, take a moment to commemorate the victims of the Christchurch Mosque Attacks.
After the massacre of the 15th of March 2019, people started bringing flowers and messages of love, compassion, and kindness.
Today, offerings can still be seen next to the Botanical Gardens' main gate.
These may be soon relocated, still not confirmed when and where.
5. Canterbury Museum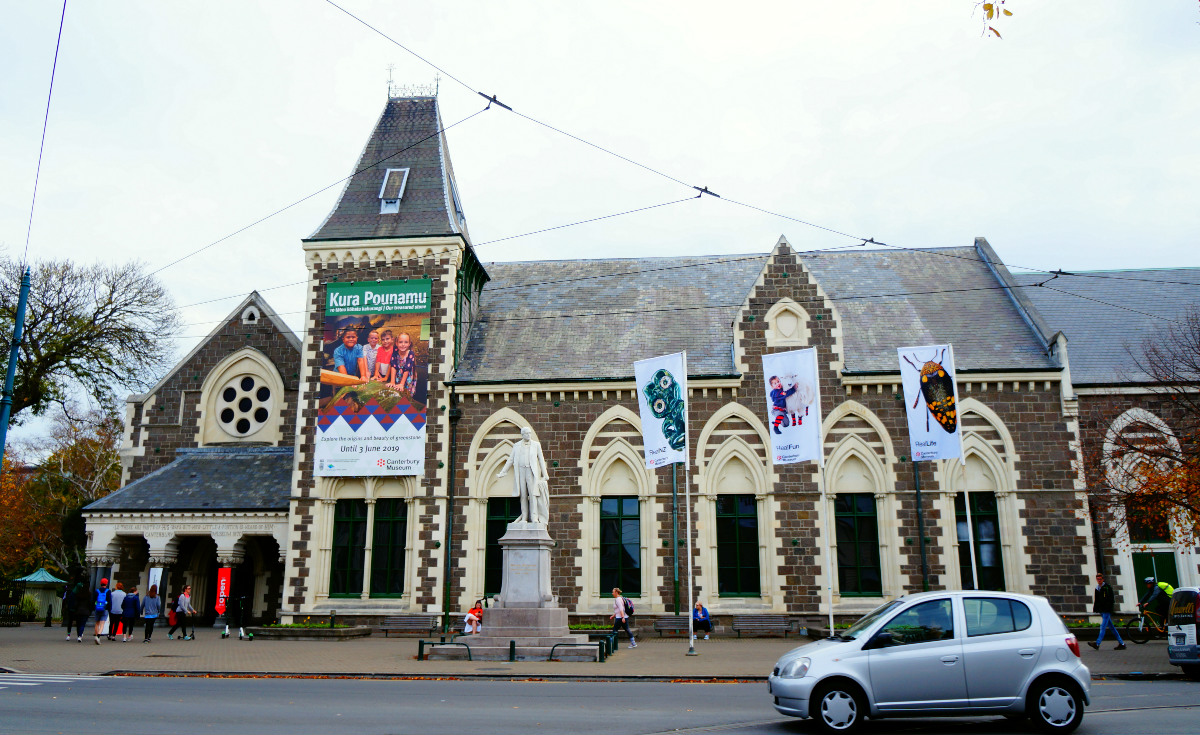 Another classic in town, the museum was one of the few spots people could visit, at least partially, after the earthquakes. It fully reopened in 2013.
Entrance is free, though donations are encouraged!
The Museum opens every day from 9 am to 5 or 5.30 pm.
6. Christchurch Art Gallery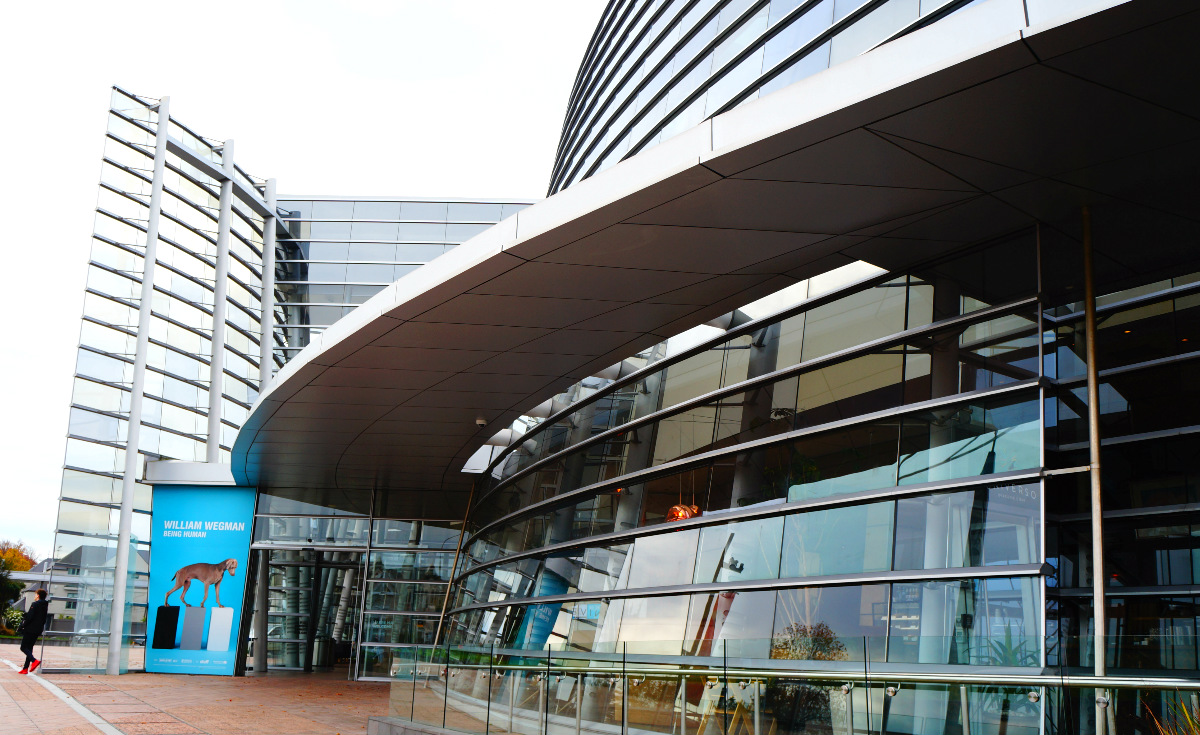 For almost 5 years, the Christchurch Art Gallery Te Puna o Waiwhet was closed to the public.
Until its grand reopening in 2015 after intensive building repairs, it was serving as emergency headquarters and temporary accommodation for the Christchurch City Council Staff.
It seems hard to imagine the early days now as one wanders the spacious halls filled with contemporary exhibits in such a peaceful setting.
Free guided 45-60 minutes tours depart from the front desk on the ground floor daily at 11 am and 2 pm.
The gallery opens from 10 am to 5 pm daily and hosts weekly events.
7. Exploring the City's Street Art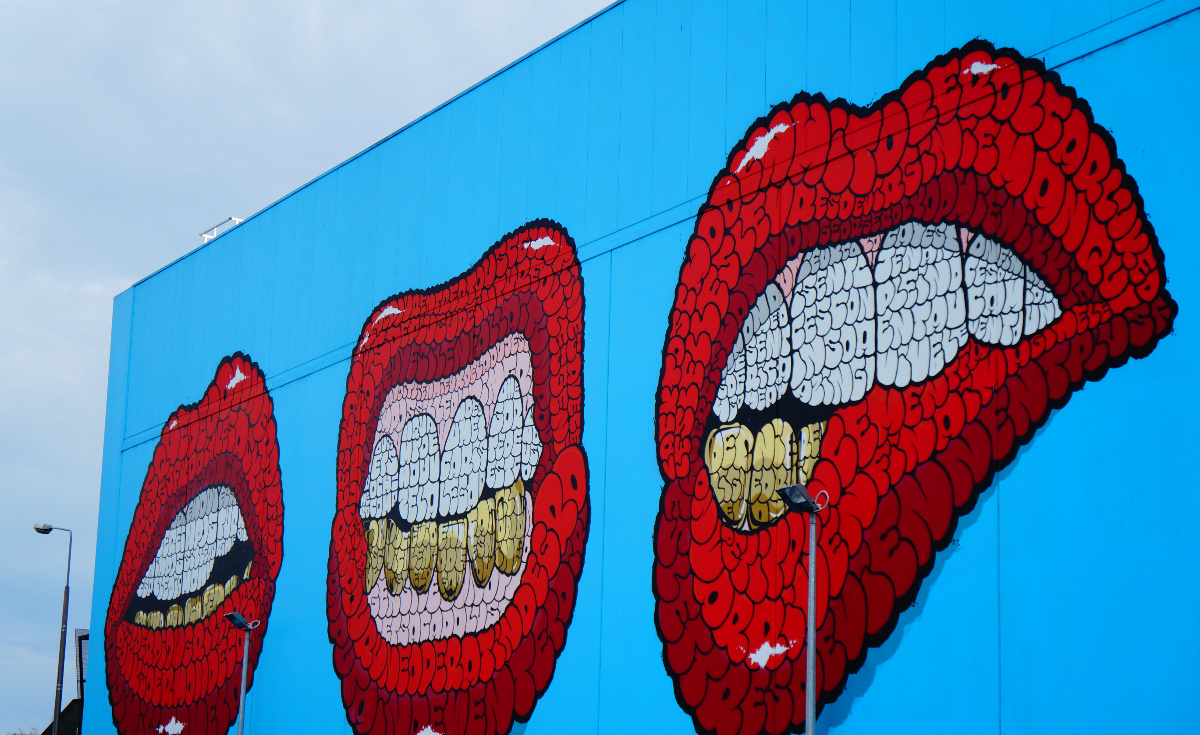 Hunting for world-class street art in Christchurch has become one of the coolest activities when strolling around town.
After the earthquakes, different initiatives gathered artists from New Zealand and overseas to bring the city back to life through funky street art!
Christchurch is now amongst the 39 Street Art Capitals of the world on the selection curated by the Lonely Planet.
Visitors can also use a free interactive map to guide the hunt of street art around town.
8. Bridge of Remembrance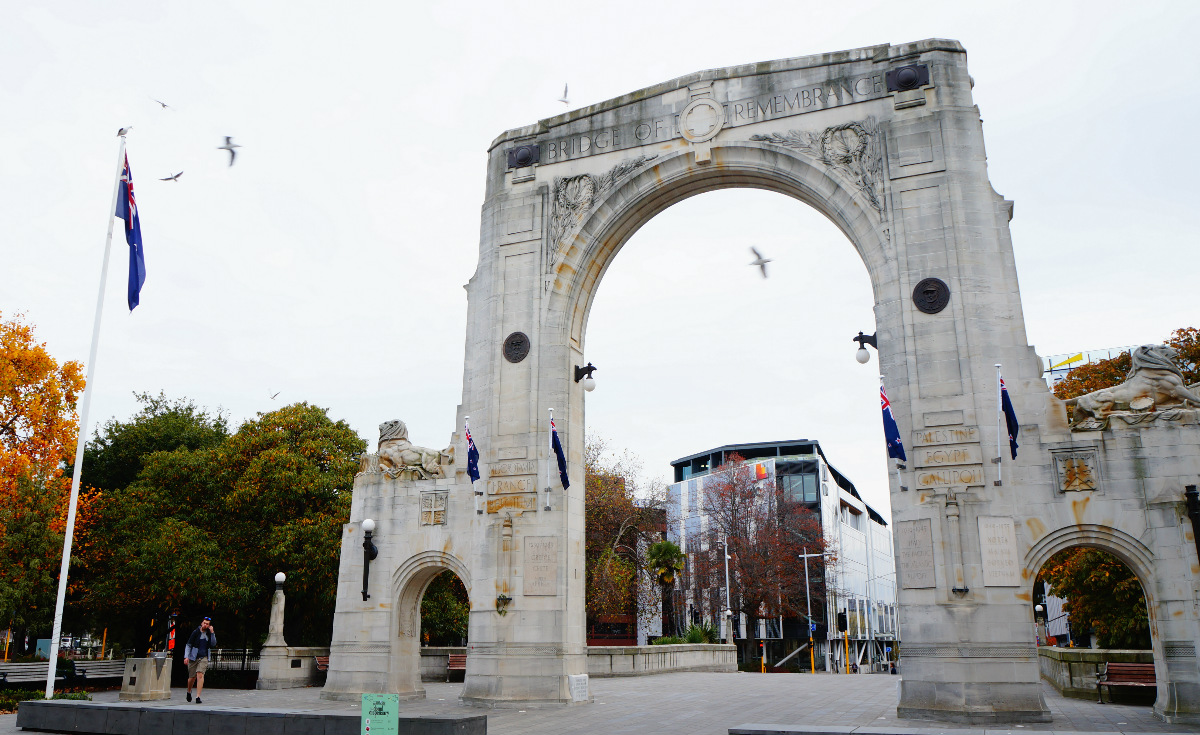 Built during 1923 to commemorate the soldiers who fought overseas during WWI, the bridge was reopened after the earthquake repairs in April 2016. This is one of the most well-known photo spots in town!
Just meters from the Canterbury Earthquake National Memorial, it marks the beginning of the brand new promenade walk.
Rest assured you won't miss it!
9. Central Christchurch's Avon Riverside Promenade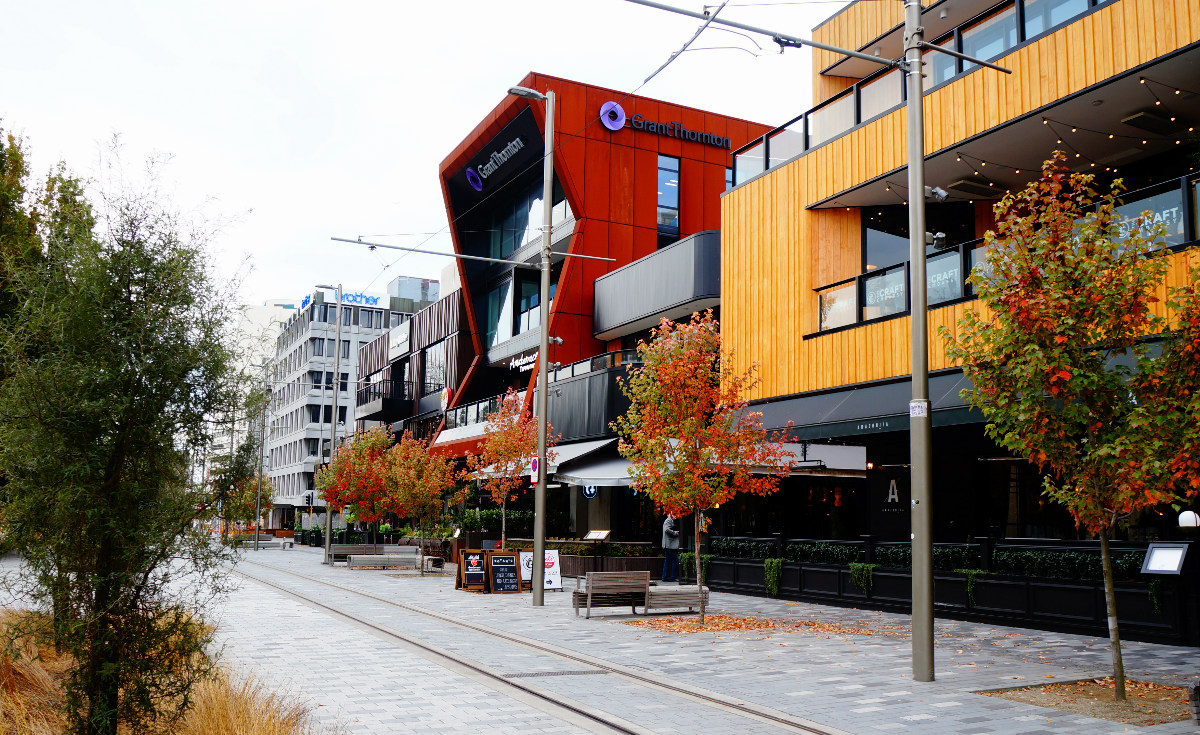 Starting on Oxford's Terrace, the new riverside Promenade extends along 2 km following the Avon River all the way up to the Margaret Mahy Playground.
Grassy areas, walkways, bridges, art, eateries, pubs and cycle lanes make up this project that took 5 years to build and was officially opened in November 2018.
This area is quickly becoming a lively hub for night-owls searching for dancing, live music, craft beers, and author cocktails.
10. Canterbury Earthquake National Memorial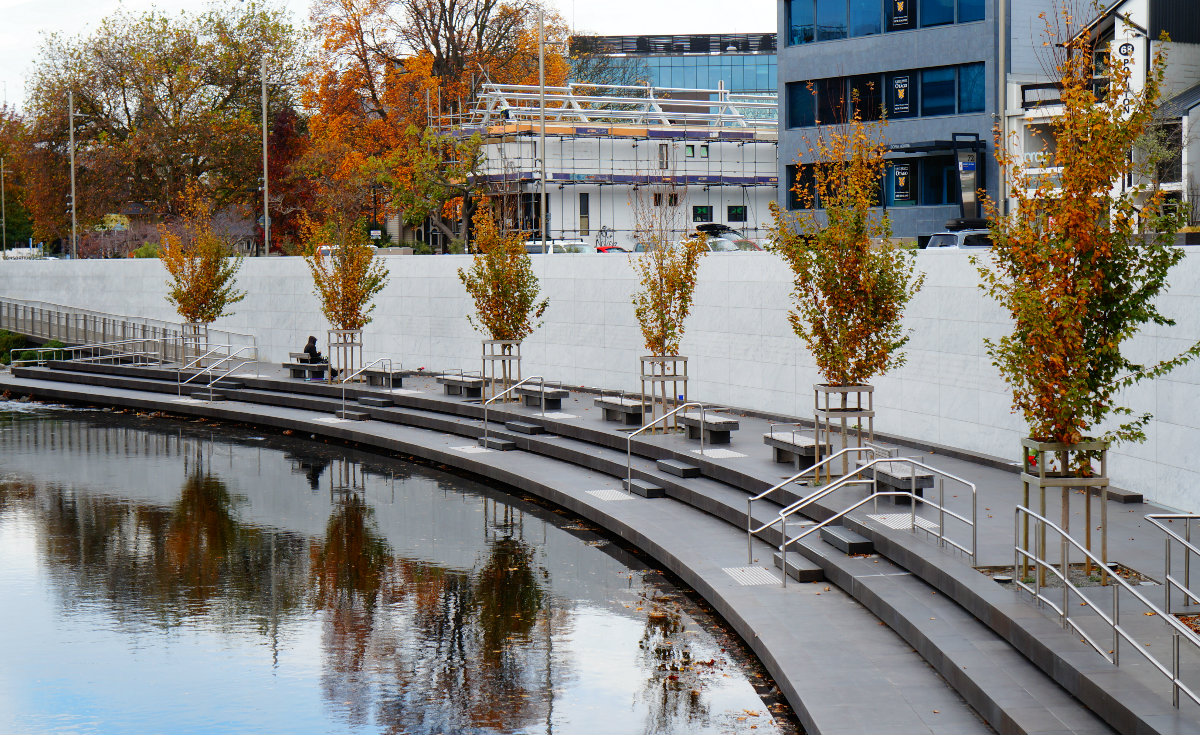 On February 2017, the Canterbury Earthquake National Memorial opened to the public as part of the 6th-anniversary commemoration events.
The memorial remembers the 185 people who lost their lives and the survivors of the devastating earthquakes that shook the city to its core.
11. New Malls and Galleries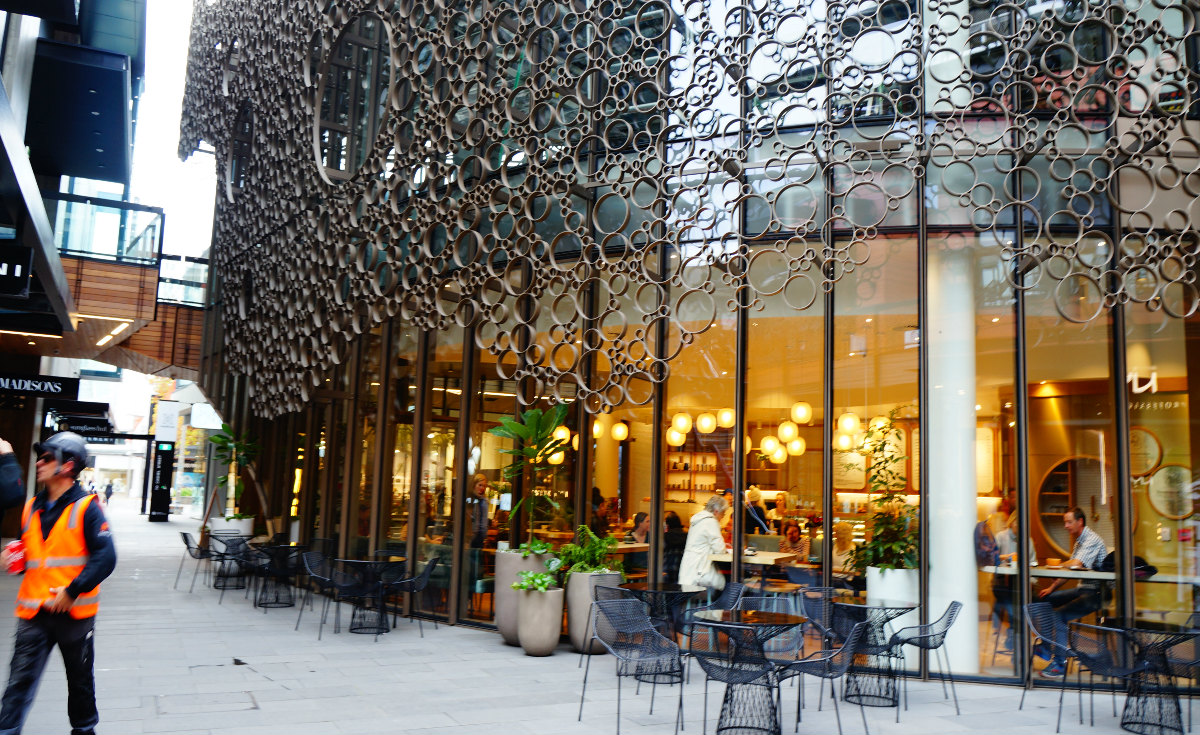 Cashel St. has become the shopping heart of Central Christchurch.
New markets, malls, and international clothing stores are opening every few months.
The BNZ Centre and The Crossing are the newest and brightest spots for grabbing lunch, having a coffee with friends and shopping.
Though these new developments didn't come controversy-free! People still miss the famous Re: Start Container Mall that was torn apart not that long ago.
12. Regent Street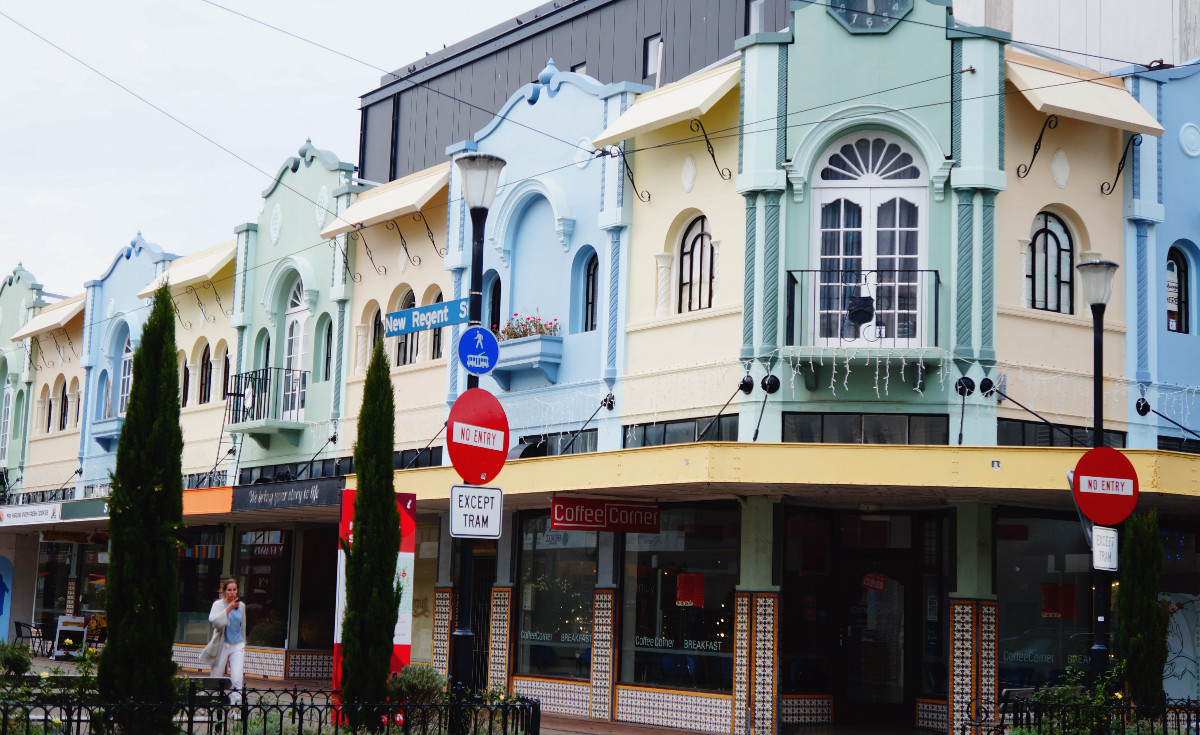 If you've ever seen photos of Christchurch, for sure you know about this cute little pedestrian passage just one street off Cathedral Square!
Visitors love to sit and watch the tramway pass by while having a drink outside one of the many cafés and wine bars.
13. The O.G.B. at The Heritage Hotel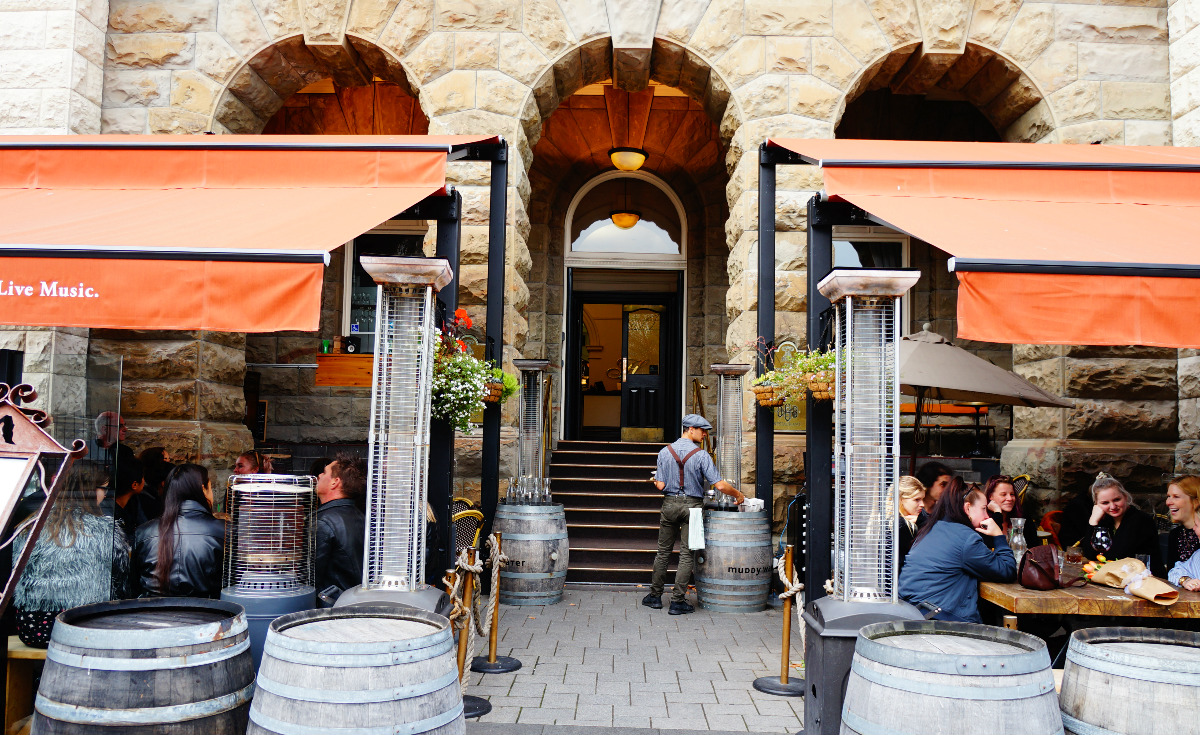 If you fancy a drink and a platter after a long day scouring the city, you can head to The Heritage Hotel, home of the O.G.B. Bar Lounge.
Recognized as one of the top bars in town, the building is worth a visit on its own. It has great ambiance, 1930's décor style, and live music.
It's my personal favorite!
14. Isaac Royal Theatre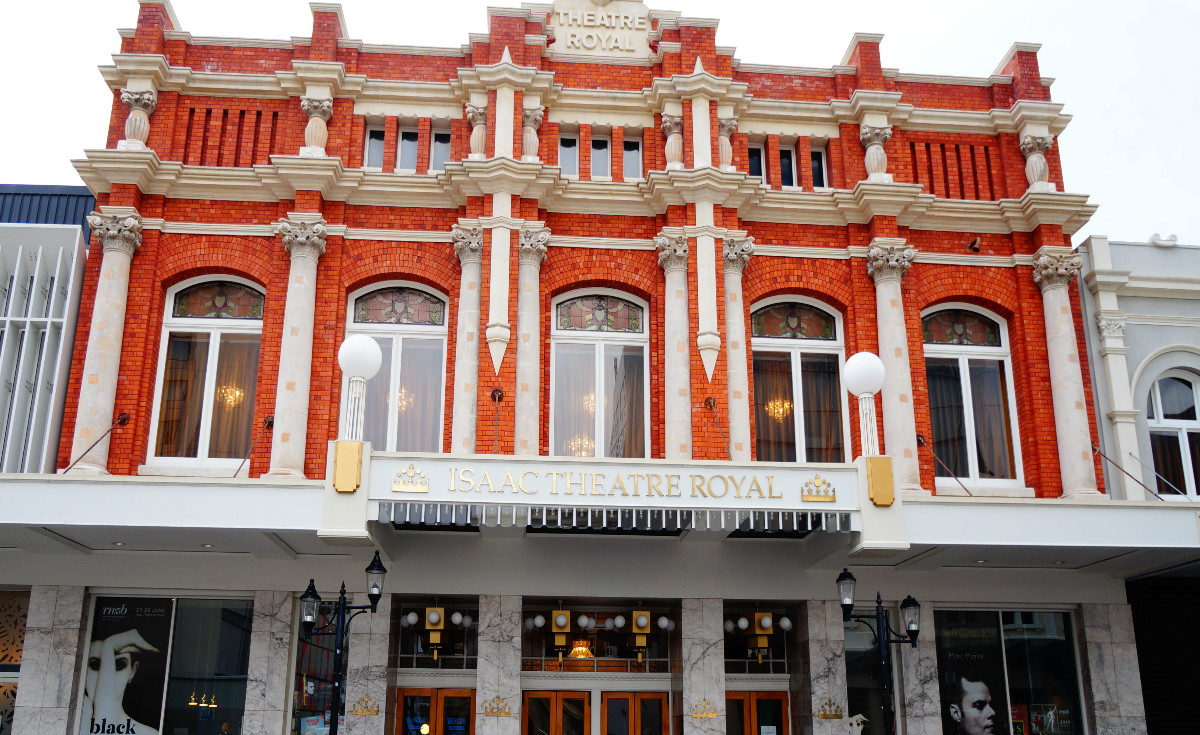 Opened in February 1908, this French Renaissance-style building has been hosting major shows for over 100 years!
It's usually closed during the day, but considering it is just meters from Cathedral Square, it's worth to swing by and take a moment to appreciate its façade!
15. Little High Eatery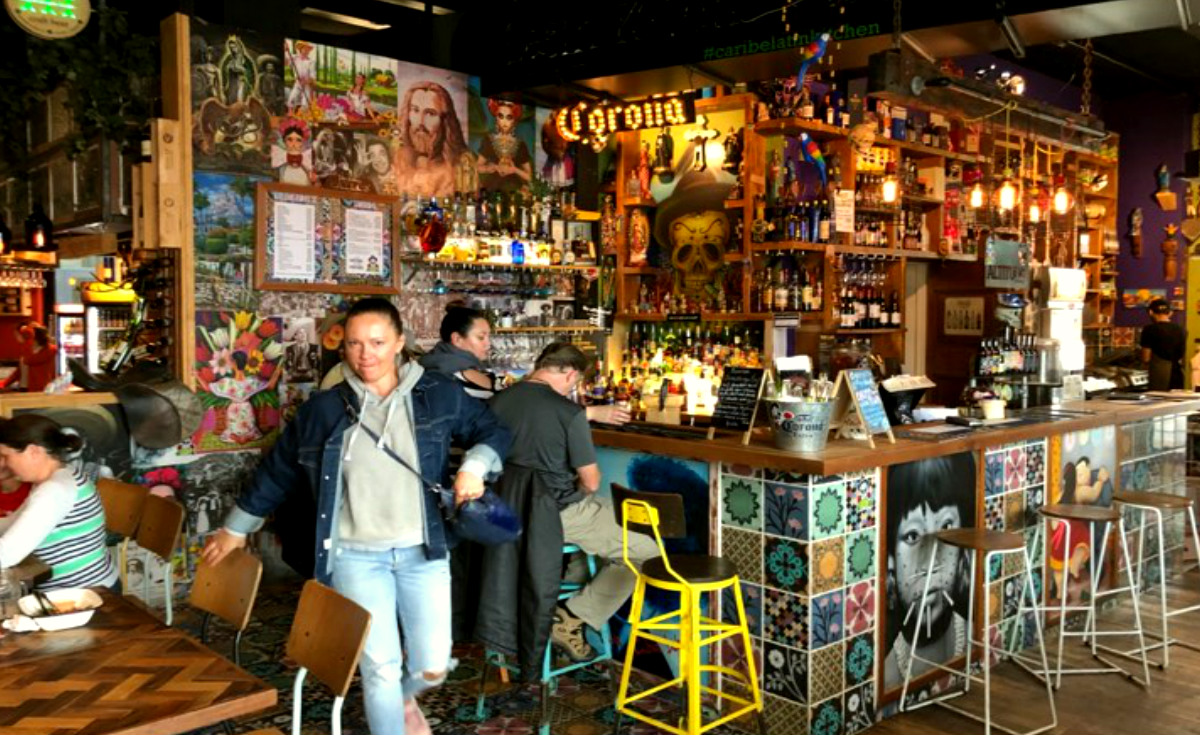 Opened in May 2017, Little High Eatery has become the hippest munching spot in town with an array of international street foods.
From South American barbeque to tailored-made burgers and Thai food, head there if you'd like to experience one of the local's top spots!
The place itself is worth a visit as its set in an area of the CBD that still has a lot of rebuilding works ahead! In my opinion, that makes it even more interesting.
Little High is located on 255 St Asaph Street, 4 blocks from Cathedral Square. Open from 8 am to 11 pm over weekends (10 pm on weekdays).
It's a good option if you are running late for dinner. Most places in town call it quits around 9ish!
16. Community Projects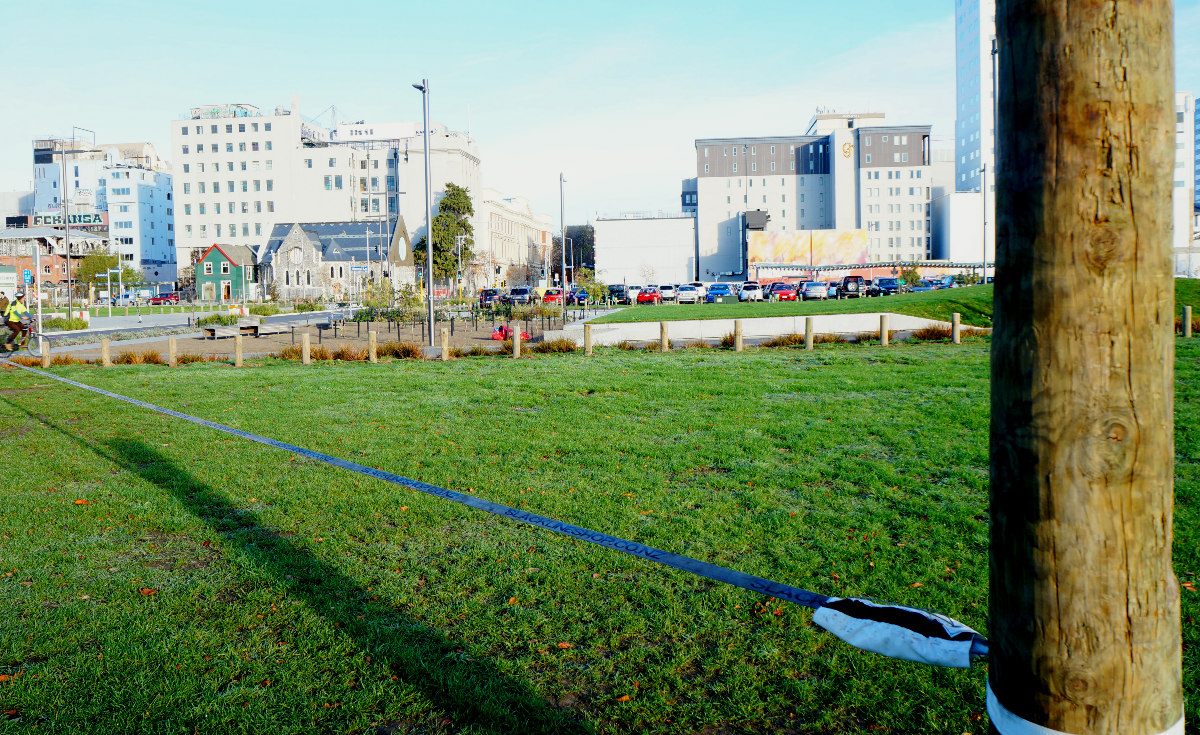 Central Christchurch still has many streets and areas that haven't been rebuilt.
Far from being intimidated or frustrated by it, different projects in town are focused on sharing these areas with the community.
Many interesting things are happening thanks to the work of creative social enterprises like GapFiller
Visiting any of these spots will give you a fair idea of the creative breeze spreading out all over town!
17. Victoria Street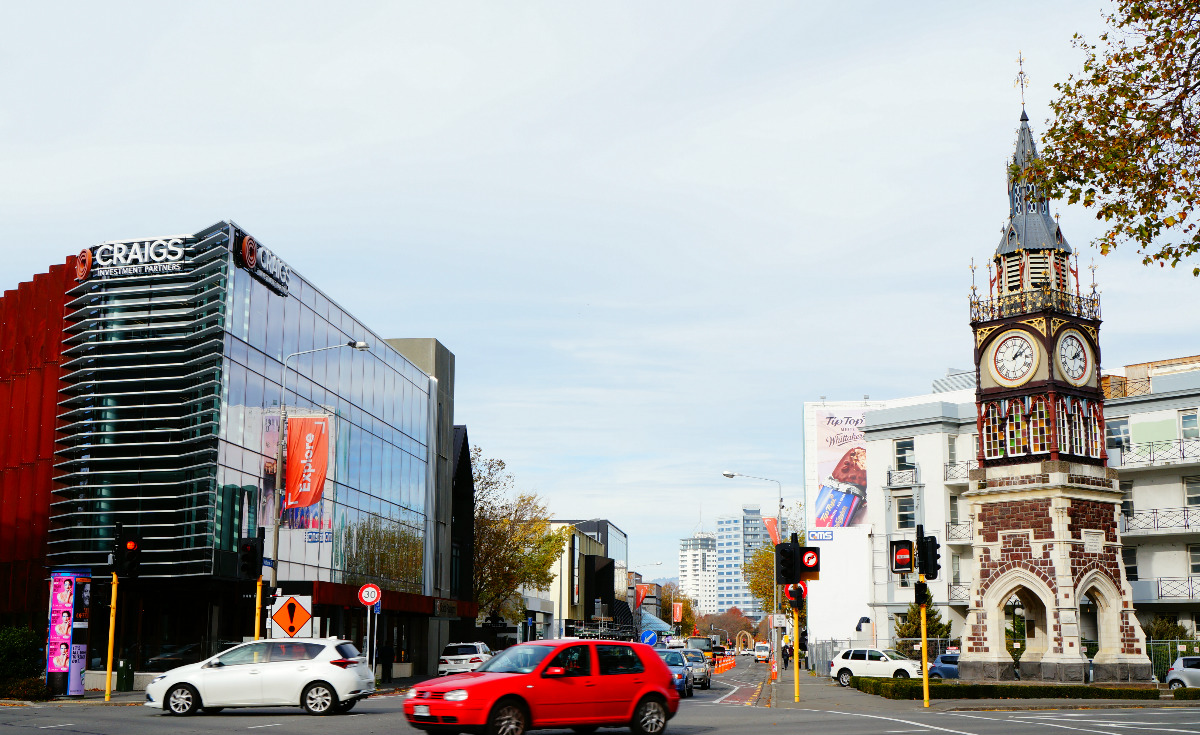 Fine and modern dining, a secret cocktail bar, the Casino and a Clock Tower. That's Victoria Street in short!
The chosen spot for those fancying a big night out!
18. Margaret Mahy Playground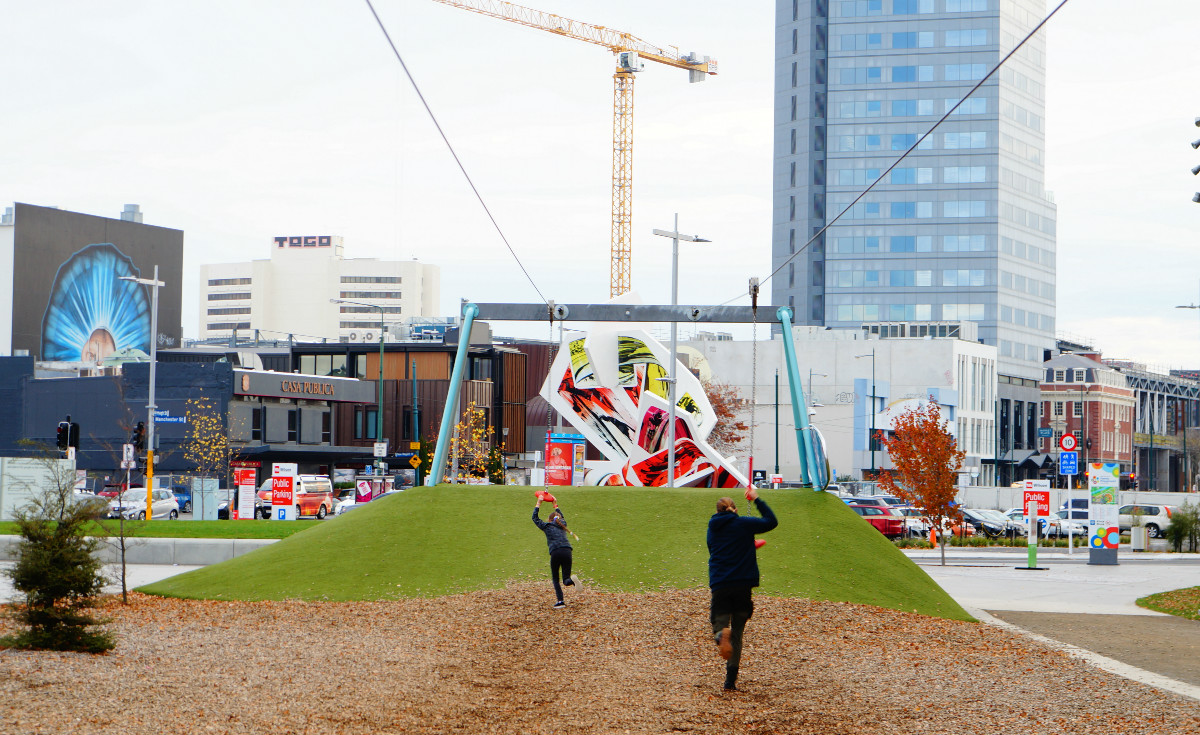 Opened in December 2015, this is the largest playground in the Southern Hemisphere.
The best part is you don't need to have the kids in tow to enjoy it!
Everyone is welcome here!
19. Riccarton Bush Saturday Farmer's Market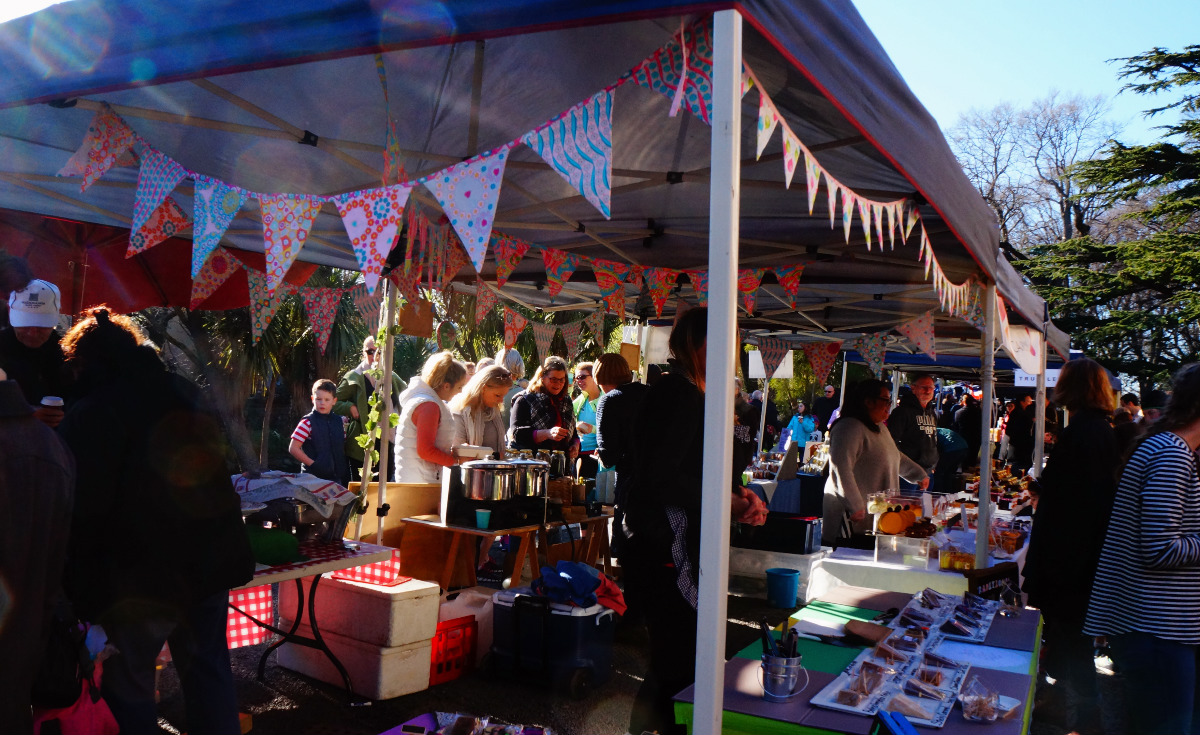 Every Saturday from 9 am to 1 pm folks in town kick-start the weekend with a mandatory visit to the Farmer's Market.
If you are not around town during the weekend, still head to the Riccarton Bush, the grounds where the market takes place.
Visit the Victorian Riccarton House, the Rose Garden, and Deans Cottage. Though this is not in Central Christchurch, it's just 3 km away!
20. Punting the Avon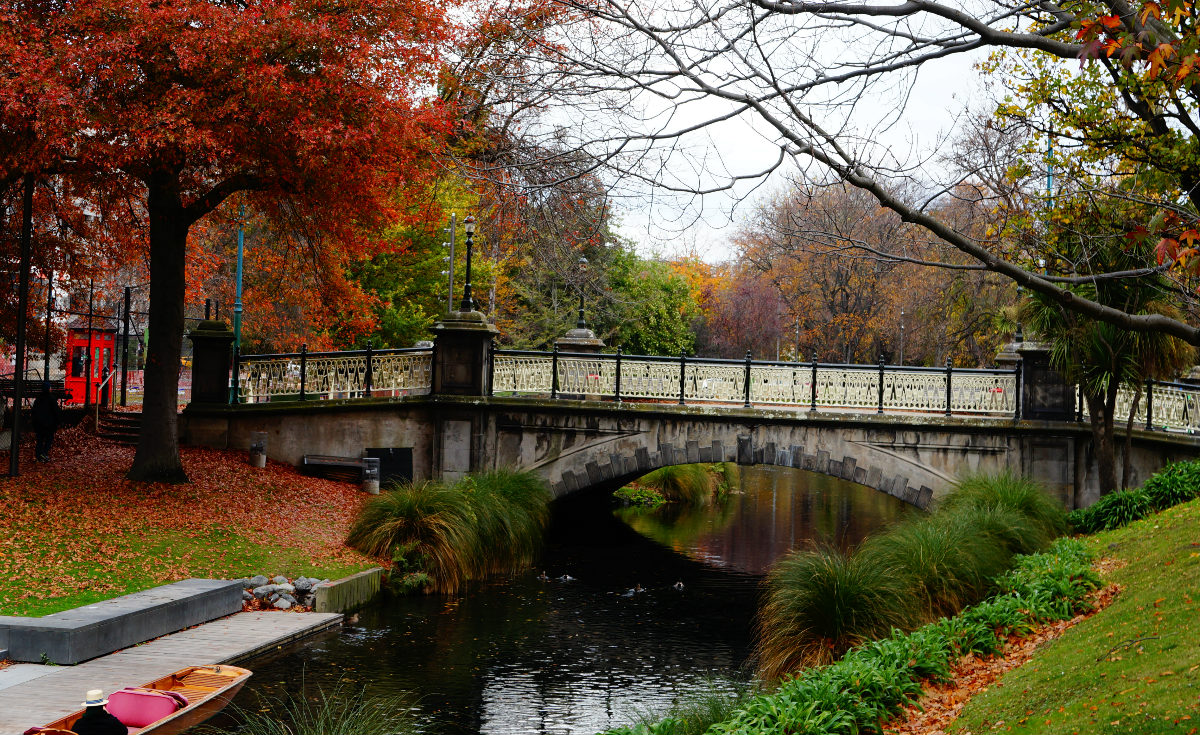 Hands to heart, I've never done this! I'm including it though as it's an iconic visit in Christchurch!
Visitors love to sit back and relax in one of the many gondolas that navigate the Avon River.
Tours depart from 2 Cambridge Terrace, Christchurch Central, every day from 9 am to 6 pm. It costs $ 30 NZD for adults and $ 15 NZD for kids.
21. Victoria Park and the Port Hills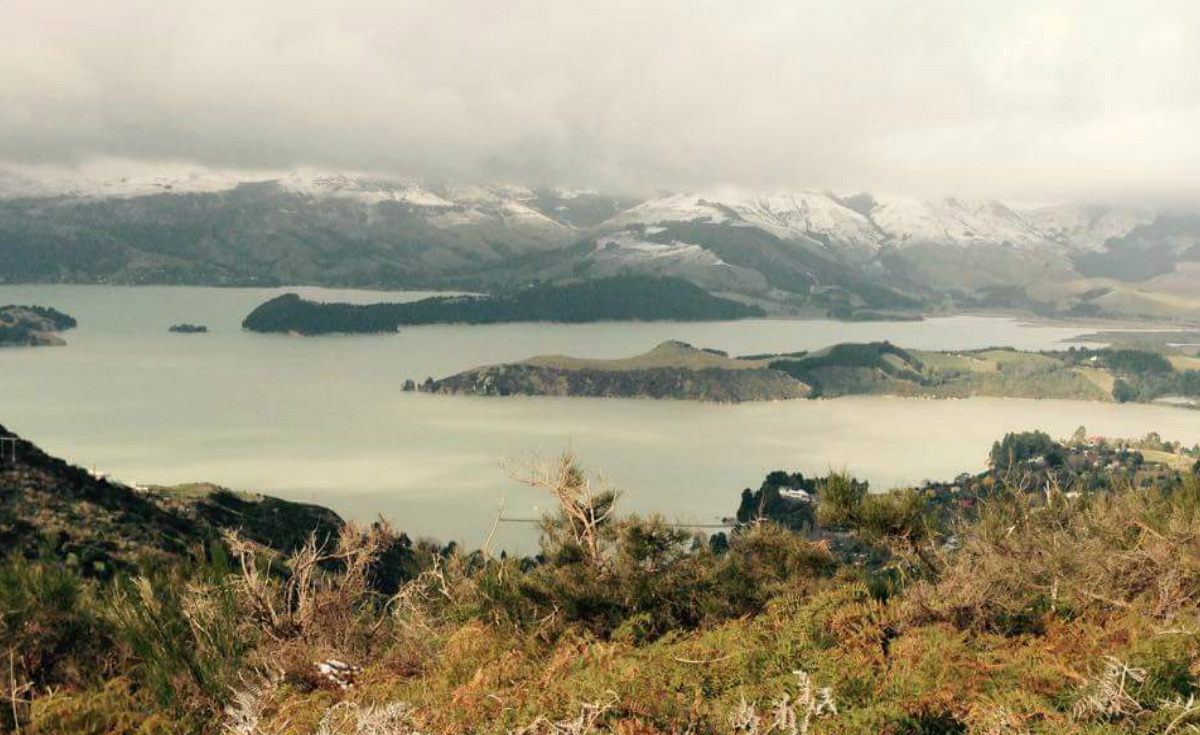 If you still have a bit of time and energy left after a busy day, you can head to Victoria Park, up in the Port Hills.
Just a 15 minutes' drive from Central Christchurch separates this stunning sunset spot and hiking area!
About Christchurch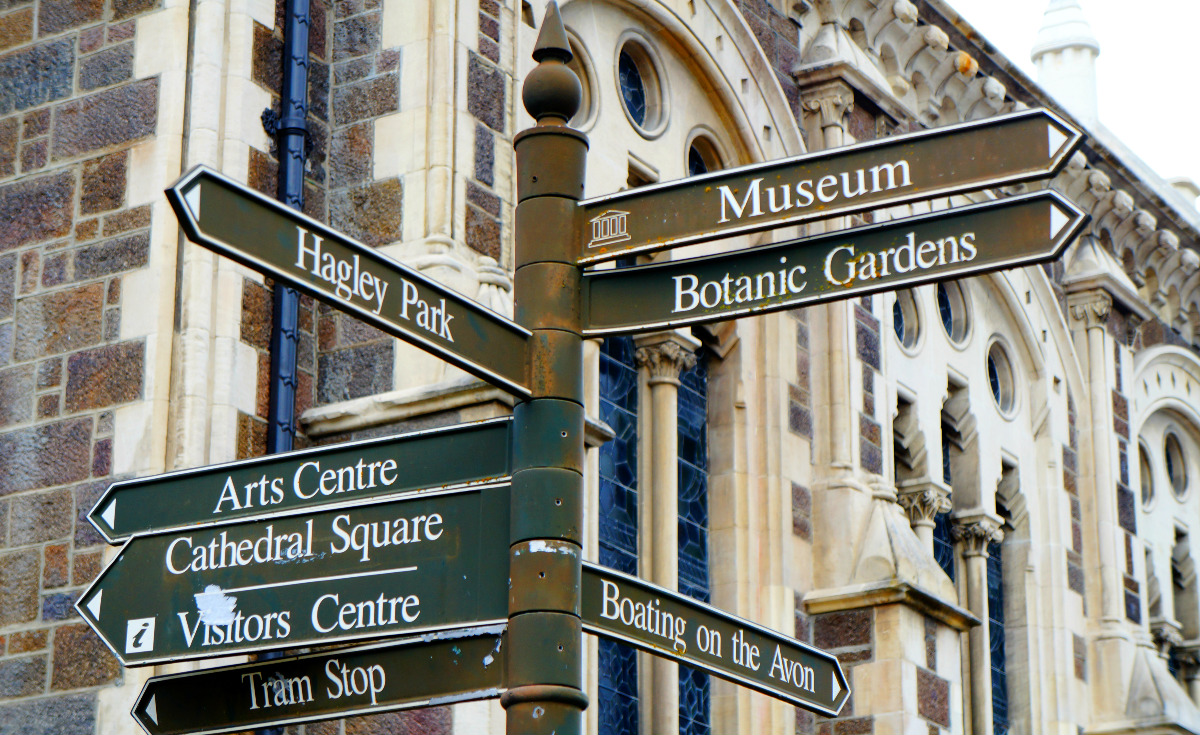 When to visit Christchurch.
Christchurch is an all-year-round destination for those visiting New Zealand.
Beware though that we have 'island weather' here, meaning that you can experience many different types of weather during the same day.
Bring layers of clothing for your visit, regardless of the season!
Getting around Christchurch
Most of the places I've shared in this guide are reachable within walking distance.
That said, I'd like to point out the 2 favorite ways to get around Central Christchurch!
The Christchurch Tramway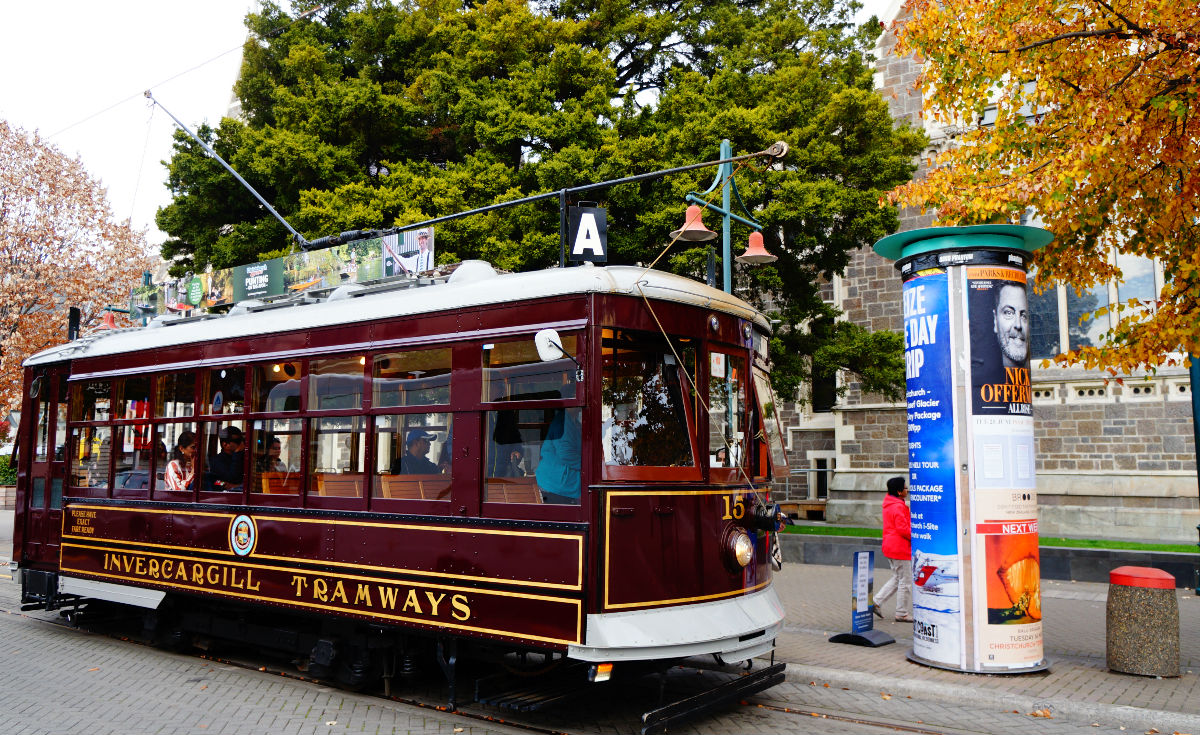 The famous heritage tramway costs $ 30 NZD for adults and stops in most of the city's main attractions.
Get a Lime Scooter!
Affordable and fast, all you need it to download the app, put your information and scan the QR code!
Since the Lime Scooters were introduced into the city just over 6 months ago, they became the next big thing.
Now you can see people riding –and falling!- on the streets every minute. They are everywhere!
Where to Stay in Christchurch
The central city offers a variety of accommodation options from Airbnb apartments to fully serviced motel apartments and hostels.
You can also find good accommodation in the areas surrounding Hagley Park.
My personal favorite place to stay in Christchurch is Riccarton, the neighborhood you reach when heading west from Central Christchurch.
Search for Hotel Deals in Christchurch on Booking.com
Come Visit Us!
If you've enjoyed this guide, come and spend 1 or 2 nights in town, for sure you'll find it's a lively city coming together with a lot to offer.
My last piece of advice and maybe the most important is: talk to the locals! This is a very diverse and open-minded community that has gone through a lot in the past few years.
Read More: