We aren't a food blog, but our waistlines would beg to differ these days!
Lately, we have had the good fortune to dine at some of the most elegant and delicious restaurants out there during our recent travels.
It all started in France in June where we spent a month eating our way through Spain and Italy as well.  We were then off to Alaska to enjoy the finest dining that Princess Cruises had to offer.
But I have to say, that nothing has compared to our dinner cooked to perfection last night at the Royal Grille Steakhouse at St. Kitts Marriott.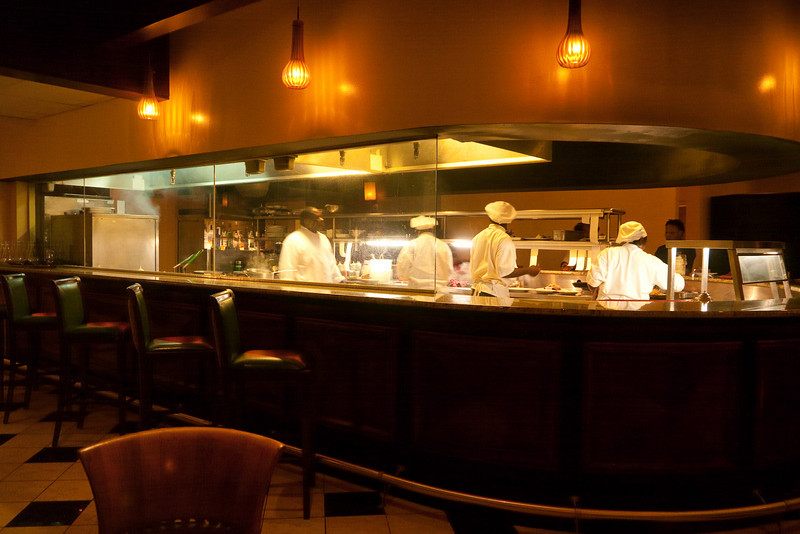 Delicious Dining at St. Kitts Marriott
We were greeted with a relaxed smile and the dim lighting and quiet setting made for an inviting atmosphere. We knew we were in for a special evening of eating when we saw the open kitchen jutting out into the dining room busy at work with preparations.  The aroma of fresh garlic and grilled seafood filled the air.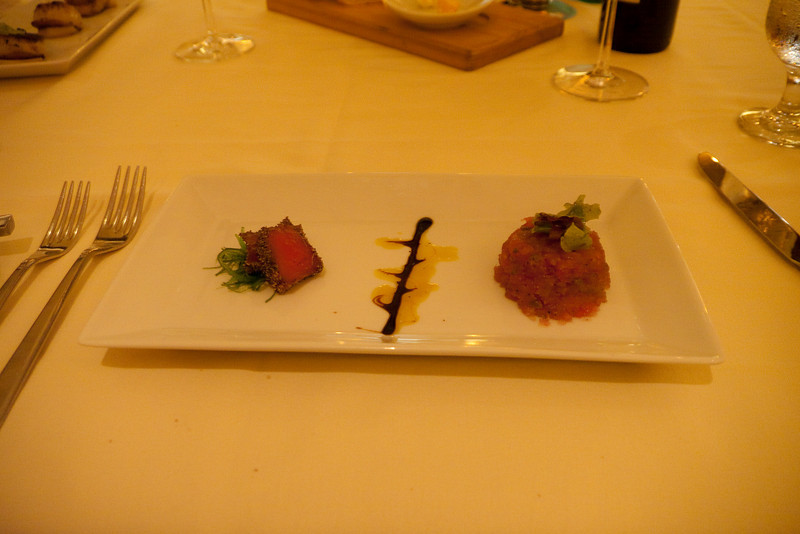 Appetizers
Carefully choosing our appetizers, I went for the perfectly grilled scallops served over fresh pears topped with a hint of caviar.  They simply melted in my mouth and  I thought that there couldn't be anything more delicious on the menu.
That is until I tasted Dave's Tuna Tartar.  Served with slivers of meat stacked atop a small mound of seaweed, this dish was minty fresh. We couldn't decide which we liked better so we shared our plates until they were lickably clean.
It was on to round two with the steak house's signature dish, tableside Caesar salad.
Our friendly server prepared the finest caesar salad with the perfect blend of garlic, extra virgin olive oil, egg, a pinch of salt and anchovies all topped with fresh parmesan cheese.  Yes, we are in heaven.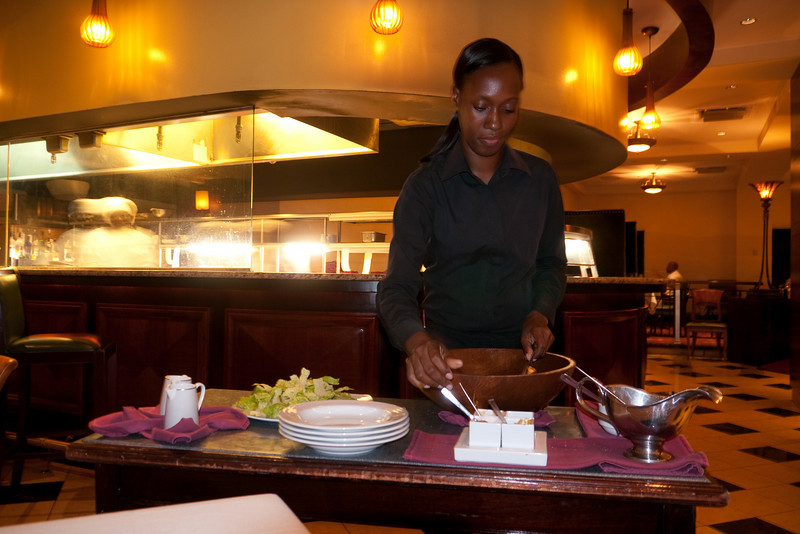 The dinner was timed to perfection and we had just the right amount of time to chat and relax as we did to eat and enjoy.  We had to take our time, because the main dish was about to arrive.
Dinnertime
Our filet mignons were precisely cooked to medium rare and stacked beautifully atop mashed potatoes and crisp vegetables.  Dave had one more layer to his main dish with fresh Caribbean lobster tail dipped in heavenly butter.
Who would have thought that chocolate and beef would go so well together?
But that was exactly the case with my chocolate gravy on the side of my filet mignon.  The rich sauce had the right hint of chocolate flavouring without overpowering the taste and I dipped each forkful giddy with happiness.
Dave stated that it takes a bold chef to pair broccoli with asparagus as the two take different times to prepare, but the talent of the kitchen shone through as each vegetable had just the right amount of crisp, freshness.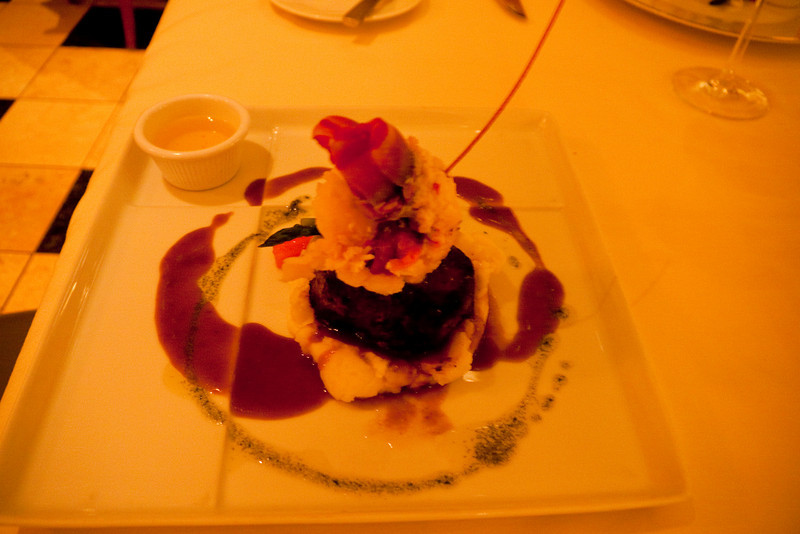 We were far too full to eat another bite and couldn't take advantage of the succulent deserts. Besides, we had to make our way to bed because we had an early morning of Zip Lining and Kayaking.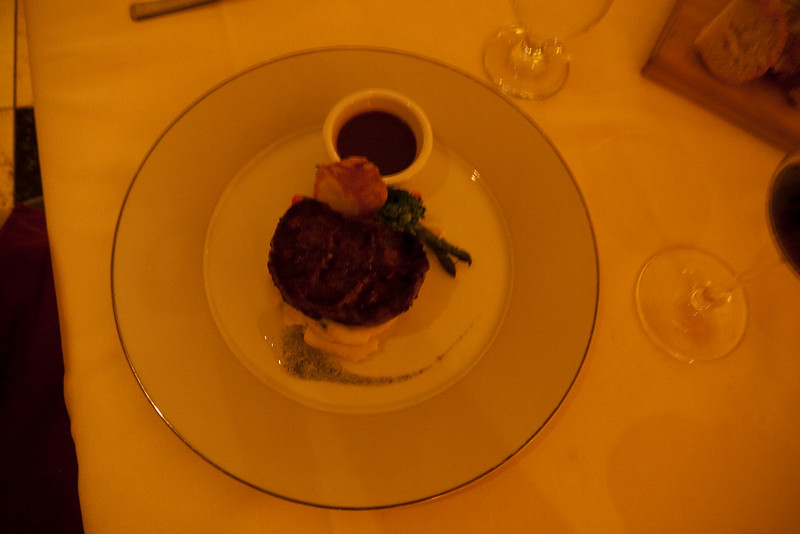 –With our bellies full, we went flopped to our king size bed and dreamt of the islands, lulled to rest by the sound of calypso music somewhere in the distance.
Read More
Spanish Cooking Party – Our Personal Chef in Costa Brava
Fine Dining, Budget Backpacker Style
Romance in Niagara Falls, Ontario's Best Weekend Getaway
You Might Also Enjoy