We knew it would take a while to enter Mongolia from Russia during the Mongol Rally. We were importing a car to be donated to charity through The Adventurists after all, and there is a lot of paperwork and bureaucracy to deal with.
We didn't expect it to be an overnight escapade being fenced in during a rainstorm and left to our own devices to camp in the parking lot of customs.
It was a long 10 km or so drive through no man's land to get to Mongolia once we exited the Russian Border and once we arrived in Mongolia, the atmosphere changed dramatically from the serious "all business" attitudes of the Russian guards.
Everyone was smiling and welcoming us to Mongolia! They hoped we enjoyed our stay and the friendly female guard even wrote down some useful phrases for Dave to use in the country when he went in to have our vehicles paperwork approved.
It looked like things were going to move smoothly and quickly.
We had all gone through customs and had our passports stamped in a matter of minutes. Things were looking good. All we had to do was send Dave over to another window with the car documents to be checked out.
It was here that everything came to a halt.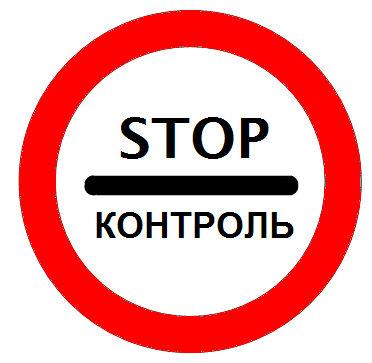 We were sent outside as Dave sat in the office with all the other Mongol Rally vehicle owners and waited…and waited…and waited.
Nothing much happened for the next couple of hours.
Officers came outside every once in a while to take a look at a car, ask for a $7 processing fee and to have a look at the paperwork.
We couldn't figure out what the hold up was, but it didn't matter because as it turned out, we would all be staying at the border tonight.
At 6:30 pm a border guard came out of the office to tell us that the office is closing and we would have to stay the night. They will be back in the morning to finish processing.
We had no choice but to stay overnight.
Within minutes of being told we were trapped, the rain and wind came in with a vengeance and everyone ran to their cars to sit it out. We had everything unpacked and quickly threw it all into the back seat as we crammed ourselves in to stay warm and dry.
This was going to be a long night.
As it turned out, the storm went out as quickly as it came in so we took the opportunity to set up our tents and start making dinner.
We joined forces with the Sign Up team who had a great little set up with an enclosed awning attached to their larger van. These guys had a full kitchen and even had hooked up with Chef who did all their cooking for them. Definitely the guys to convoy with indeed.
We were told that we could leave the compound and go into town where we could stock up on beer, vodka and snacks so we sent Rick to pick up supplies while we got camp organized. For some reason he came back with only 1 bottle of beer each of us, so Sherry and I went out again to grab what we needed for the night.
That was when we witnessed a beautiful double rainbow.
The Night Ended up Being a Blast!
As it turned out, hanging out for the night with a bunch of other teams ended up being the best thing that could happen. We had a fabulous time bonding with new friends, and this would be this group that we saw regularly until the end of the Mongol Rally.
The funniest part of the evening came when the battle of the toilets started between the Italians and the English.
The English were carrying the ShitBox.
Which is literally a portable cardboard box in the shape of a toilet that has plastic bags to catch your business. We thought it was genius! That is until the Italians came along with their own home made toilet.
It was far more stylish yet not quite as practical. But after much debate, we all decided that if the two toilets worked together, it became the perfect invention.
As someone said after the presentation, It is the perfect blend of English engineering with Italian design.
I don't know if the shitbox was ever used during the rally, but I do know for a fact that we saw the Italians walking by the next morning with their toilet in hand ready to face the unbearable outhouses lined up along the border.
24 Hours Exactly
It was 11:00 am when we were told that we could finally leave the confines of immigration. 24 hours exactly we had spent entering the country and there were still many teams waiting for their exit papers behind us.
For now though, we didn't think about the poor sods stuck in customs, we were free at last and ready to hit the open roads of our final country.
Mongolia awaits!