One of the things we love the most about travel is meeting new people. While we could compile a list of a hundred people that we have met that have become great friends and have been an inspiration, we wanted to share with you a few of the special inspirational people that have really stood out and touched our hearts who we've met around the world.
Inspirational People
1. Mary Louise in Paris, France
We have become great friends through our blog. Mary Louise has been to India several times and started following us as we traveled through the country. A wonderful woman that cares about social issues has traveled the world before it was easy.
She has volunteered in some of the most difficult conditions on the planet. She has climbed the great wall of China with Tenzing Norgay Sherpa, has volunteered with Mother Theresa and spent time helping people on the Gaza strip.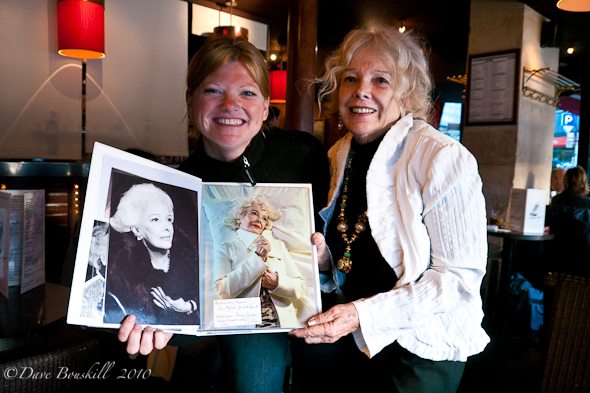 So what does this activist, world traveler, mother and friend do for a living? She is a gorgeous model going strong in Paris, her adopted home of 23 years.
She met us upon our arrival in Paris wearing a black beret and a big smile. She took great care of us escorting us all the way to our hostel.
We enjoyed listening to her stories about her travels through West Africa, India, Europe and the Middle East while sitting in a café in Paris. We are happy to have made a new and dear friend in Marie Louise.
2. Hussein in Udaipur, India
He has lived in Udaipur all his life.
Hussein was a chai wallah as a child. He would sell tea to tourists on the ghats (steps leading to water) as they stood overlooking the lake and the beautiful city of Udaipur. He had big dreams and he has fulfilled those dreams. Read more at Building a Dream in Udaipur. While his friends played cricket, he would chip away at a giant rock on his fathers land. Working for 20 years with his own two hands, he has finally seen his vision come to fruition.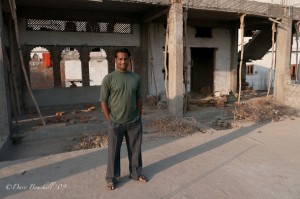 Using the materials from the rock that he had chipped away so diligently, he is building his very own hotel on Udaipur's north shore. It will be open by the end of this year.
He had worked as a manager at guesthouses in the area for 9 years honing his skills and while his new hotel will be more upscale than the places that he has worked in, he has decided to make a few rooms for the budget backpacker. We spent a week with Hussein. We met his family, we saw his house and we enjoyed New Years Eve fireworks on the roof of his not yet complete hotel. Hussein is a role model to us all. Stick to your dreams and they will come true.
3. Ajith in Hikkaduwa, Sri Lanka
Sri Lanka has had several years of civil war and hardships, but it was here that we met so many giving and friendly people.
There was nobody more inspirational than Ajith our tuk tuk driver.
We became great friends with Ajith and had the privilege to meet his family and enjoy his hospitality. You can read more about him at our post Tuk Tuk Driver Makes a Difference.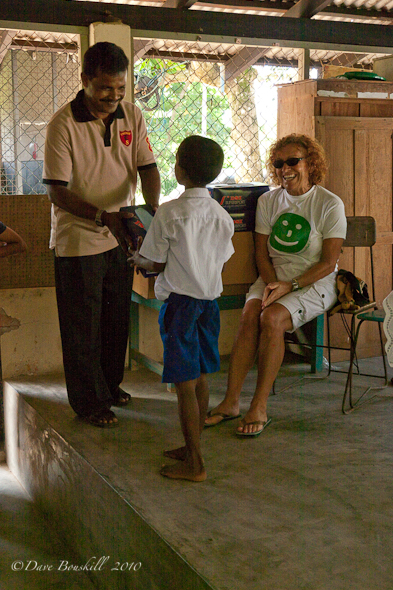 It was his charity work that inspired us. While we were in Sri Lanka we tagged along with Ajith while he donated shoes to poor students in a school in the middle of the jungle. Ajith is not a rich man. He drives a tuk tuk for a living and his wife works for the government. He has two children and lives in a modest home on the jungle side of Hikkaduwa.
His does well for a citizen of Sri Lanka, but he has very little to spare. However, what he does have, he gives generously. He spends his time raising money to buy the shoes, he goes to the school to measure children's feet and he makes the long drive back and forth to Unawatuna to drop off measurement and pick up shoes from the factory.
When he came with us to a school for the disabled, he had tears in his eyes and spoke of how lucky he and his family are. We felt lucky meeting Ajith and calling him our friend.
If you are going to Sri Lanka in the Hikkaduwa area email us and we will give you his contact information. You won't find a better tuk tuk driver in the country.–

4. Abdulla Ahmed in Wadi Halfa, Sudan
When we had an unexpected layover in Wadi Halfa after crossing Lake Nasser from Egypt, we thought that we would be spending our day alone walking through town with nothing to do. We barely made it around the corner when a man stopped us and invited us to breakfast. Abdulla Ahmed is a scholar, a teacher and a kind man that shared his stories of his country with us.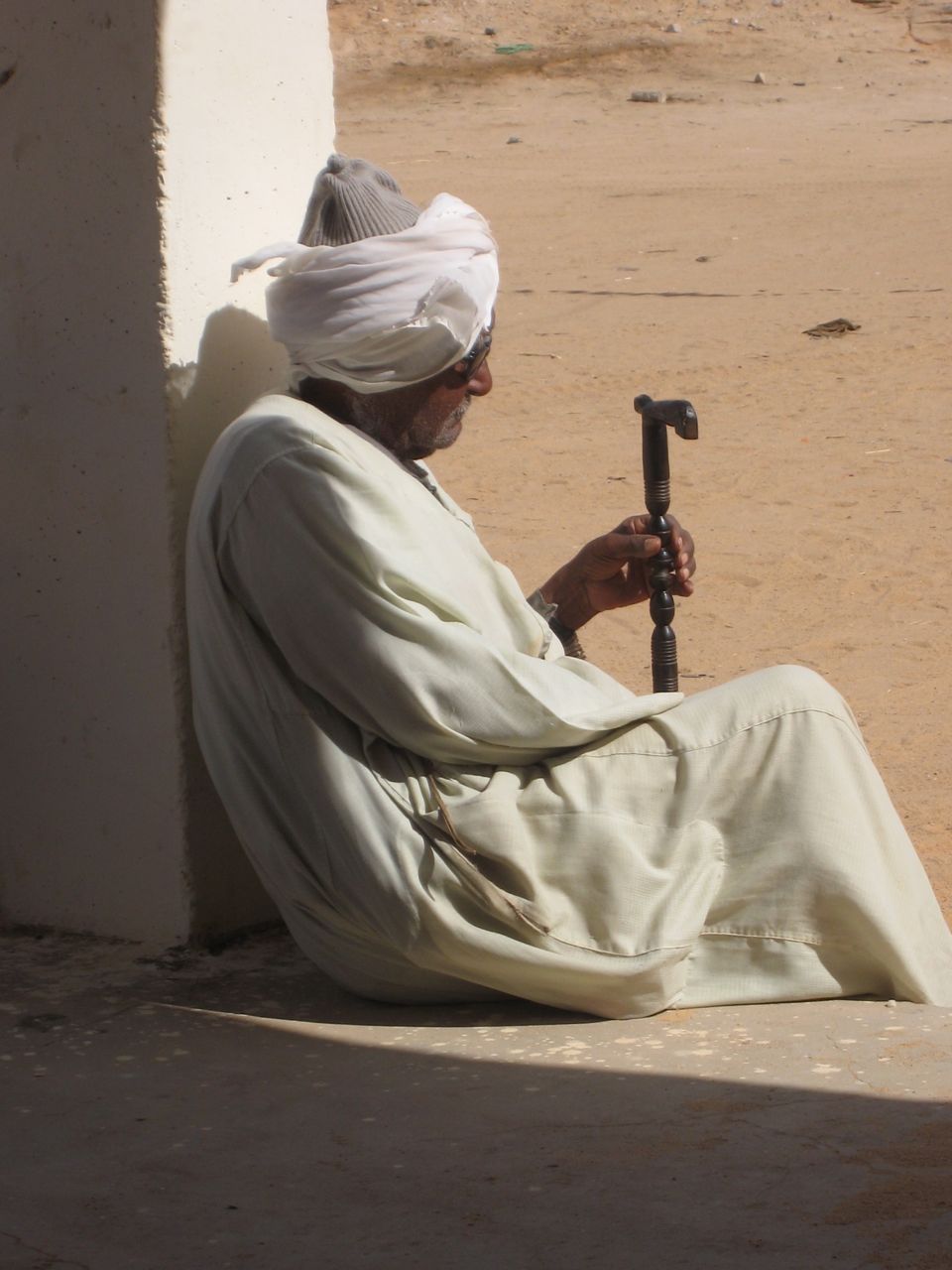 He told us how the Aswan Dam dried up his formerly lush and green home town and how people had to flee to other parts of the Sudan to make a living. People are slowly coming back, but this arid land it will never be the same. As he spoke and talked to us about his country, the food kept on coming and the tea kept on flowing. His hospitality was touching. He would not hear of us paying for our breakfast and enjoyed speaking to us and hearing stories from the outside world. Abdulla is a testament to the people of Sudan. We encountered moments like this on a regular basis. People that have very little were always willing to share what they have. They wanted to talk with us and enjoy a conversation. Out of all the countries that we travelled through in Africa, we never met a people that were as kind and giving as the people of The Sudan.
5. Kul and Mim Das Tamang in Kathmandu, Nepal
It was a year before leaving for Nepal that we became friends with Kul and Mim on facebook. They were mutual friends with people that we know and being the entrepreneurs that they are, they saw the value of facebook and introduced themselves to travelers and adventure seekers. We kept in touch with them and when we visited Nepal, we enjoyed a tea with them and a trip to their office.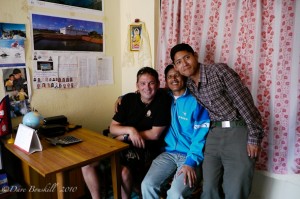 These two brothers have been working in the trekking industry for decades and have pushed through and persevered through difficult circumstances. Kathmandu is constantly interrupted with load shedding and it is next to impossible to run a business from the internet when the power keeps going out.
They have a website that they have built, they run a trekking company from a small office just outside of Thamel and they work with charities and NGOs improving the quality of life for people in Nepal. We are always inspired by people that are struggling themselves, yet find the time to give back to others. Mim works for Nepal Projects bringing health care and school projects to his small village in Nepal.
These two guys have big, friendly smiles and are working hard to build a business. If you are going to Nepal, consider checking out Mim and Kul to be your guides, they are friendly and professional.
Contact them at:
Amazing Authentic Adventures
We're not the only travelers who have met inspirational people on the road, Check out Nomadic Samuel's story about an eco- marathon runner he encountered during his travels.