With intense volcanic activity and 11% of its area covered in ice, Iceland is often referred to as the "Land of Fire and Ice". This photo essay will take you from icebergs to steaming lava fields and from glacier to volcanic craters. Get transported to another world.
Land of Fire and Ice
Jokulsarlon Lagoon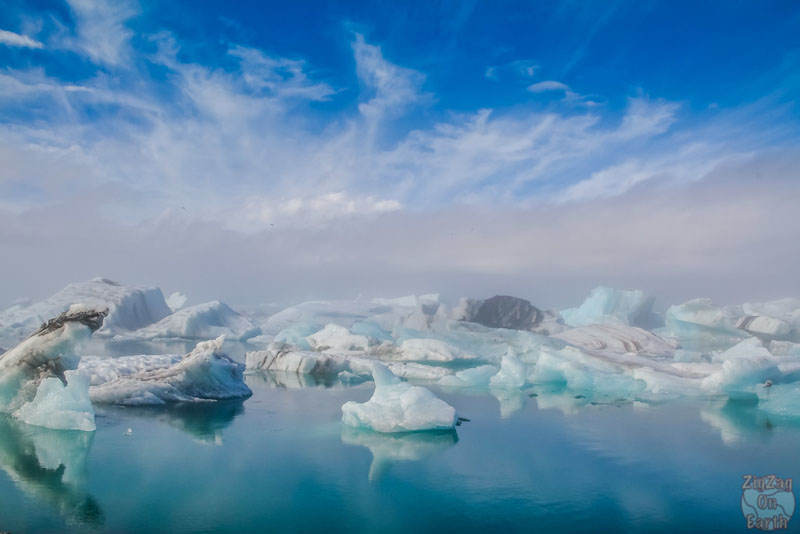 The most famous glacier lagoon in Iceland is Jokusarlon. Right next to the Ring road you can admire icebergs of many shapes and sizes detach from the glacier and float towards the ocean. I prefer it with fog, as icebergs seem to appear from nowhere. What do you think?
Jokulsarlon Beach
Jokulsarlon beach in South Iceland brings you both ice and fire: icebergs from the glacier float to the ocean and wash off on the volcanic black sand of the beach. This site is intriguing by all weather with white, black and blue icebergs to admire up-close. Want to see more of Iceland? Learn about the Magnificent Icelandic Horse
Leirhnjukur Steaming Lava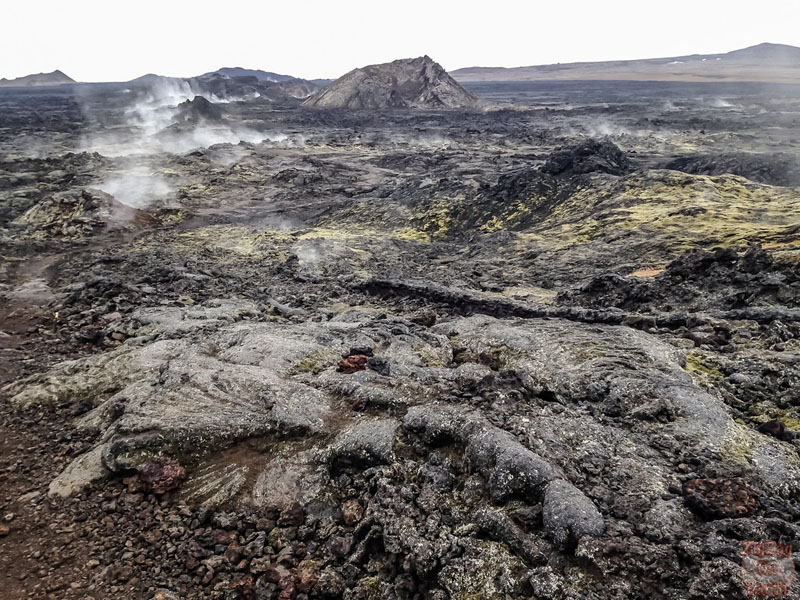 Leirhnjukur is a little off the beaten path in North Iceland and well worth the detour. A track takes you through a lava field that is still steaming, 30 years after the last volcanic event. Just don't venture off the marked path if you don't want your soles to melt! Want to learn more about Iceland? Check out our Iceland Travel Guide
Fjallsarlon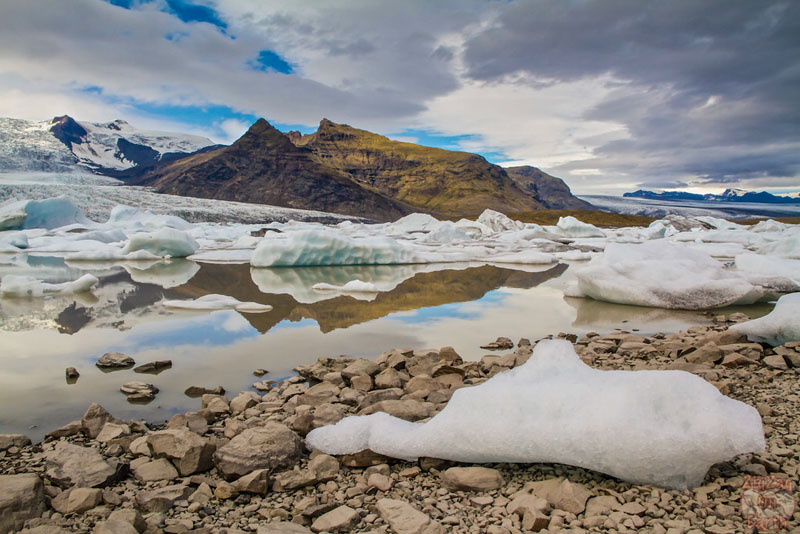 Fjallsarlon is a glacier lagoon in South Iceland. Icebergs detach from the glacier Vatnajökull and float around. This lagoon has no escape to the sea so the icebergs melt right there next to you. Read more: 30 of the Best Places To Visit In Iceland
Strokkur Geyser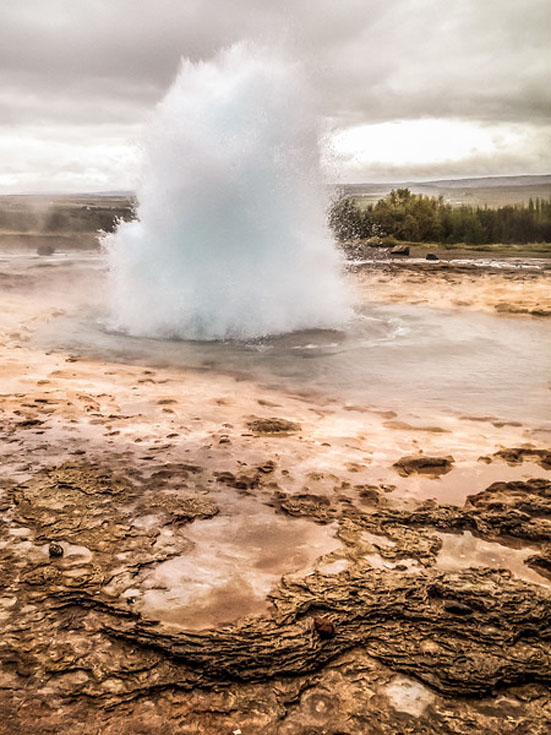 Part of the Golden Circle Iceland, the geyser of Strokkur erupts every 5 to 8 minutes and reaches 20 meters (and sometimes 40 meters). It is one of the most visited places in Iceland, and a clear evidence of the fire under the earth. Read more 15 Interesting Facts About Iceland
Glaciers at every turn
While driving around Iceland, you won't get bored. Especially in South Iceland where you can turn and find yourself facing a wall of ice… Another place with a similar landscape to Iceland is New Zealand: Read: The Very Best Things to do in New Zealand
Hverfjall Volcanic Crater
In North Iceland, you can climb the Hverfjall volcanic crater. It is a bare symmetrical crater thought to have been created by an explosion 2800 year ago. It is one of the largest of its kind. The walk on the rim is quite impressive. To give you an idea of the size, there are people on the rim in this picture. Can you spot them?
Hot Bath at the Blue Lagoon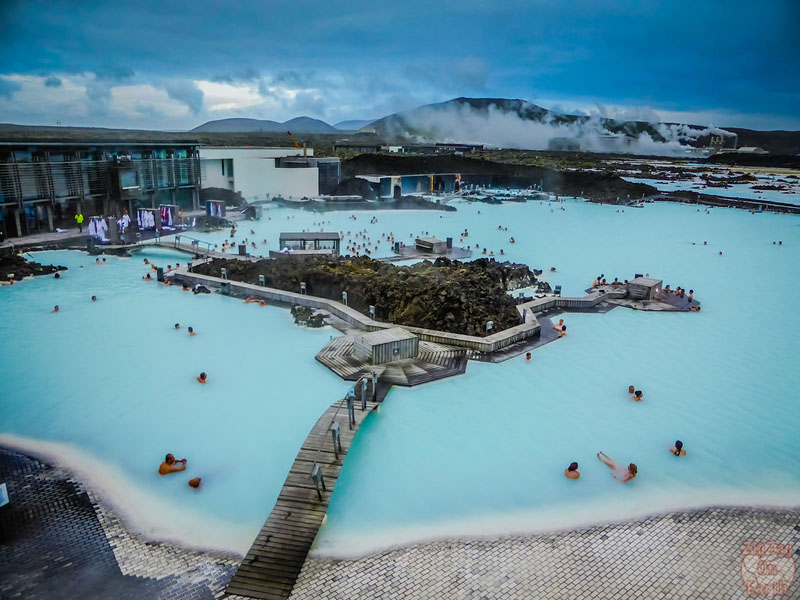 Iceland factories pump water from deep under the earth surface to generate electricity from its heat. After the process the water, which is still hot and full of minerals, is used in the famous Blue Lagoon. Here you can soak up in a hot bath while enjoying a drink or maybe a massage. Read more: How to Visit The Blue Lagoon in Iceland – Is it Worth It?
The Glacial water at Aldeyjarfoss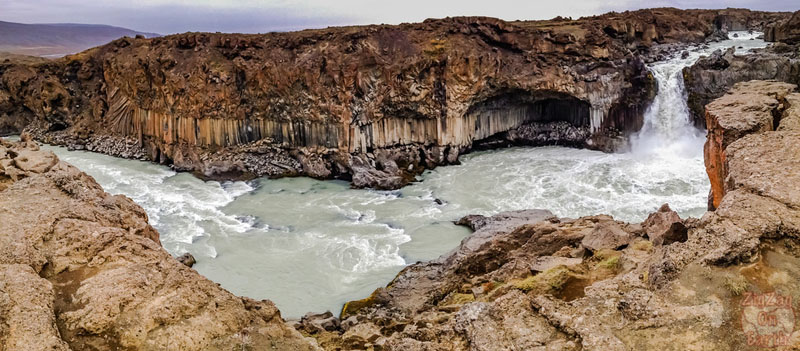 Iceland is also the land of waterfalls. With all the ice melting, the water flows into rivers and drops into waterfalls. The water of the Aldeyjarfoss waterfall comes from the Vatnajökull glacier. It drops 20 meters in an intriguing setting with bare landscape and layers of basalt columns. Read next: Mighty Iceland Waterfalls You Have to See to Believe
Geothermal activity at Krafla Viti Crater
In North Iceland, hiking the rim of the Krafla Viti crater is an amazing adventure: geothermal activity, colorful landscape and fumes from the plants… To plan a road trip in Iceland, check out ZigZag On Earth Iceland Travel Guide for more information.
And tell us in the comments, do you prefer Fire or Ice landscapes?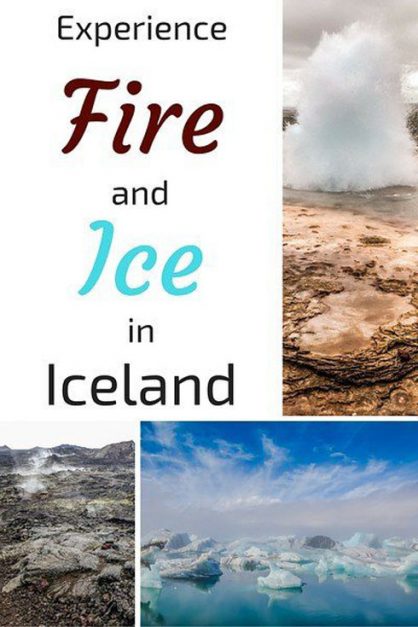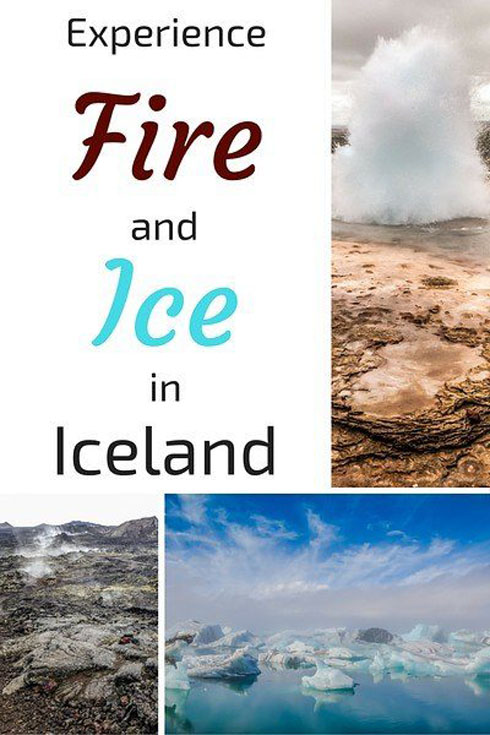 Read More