It doesn't really matter where you are traveling to see the Fjords of Norway, swim with stingrays in the clear waters of Cayman Islands, or to have an amazing adventure in the jungle of Sri Lanka. One of the most essential things you carry with you is your digital camera. But how do you share and edit pictures when you travel will really set you apart.
Yeah, the iPhone camera gets better with each new version, but for me, it's only perfect for fast pics, when you have a couple of seconds to catch the moment. I'm in no way a professional photographer, yet I enjoy the process. There is something magical about choosing the right lens, white balance, exposure, and other settings.
But even by being picky and trying hard, I've still not learned to shoot like a pro. Thus, when I return home from my latest trip, I have thousands of pics and use these five tools to edit them and share with my friends.
Edit Travel Pictures
Although I can use PhotoShop and Lightroom, these are the tools for designers and professionals. If you don't want to complicate things with having to learn new techniques, then check out these simple software choices and services that don't require too much time to get the job done. These are my favorite ways to share and edit pictures from my travels.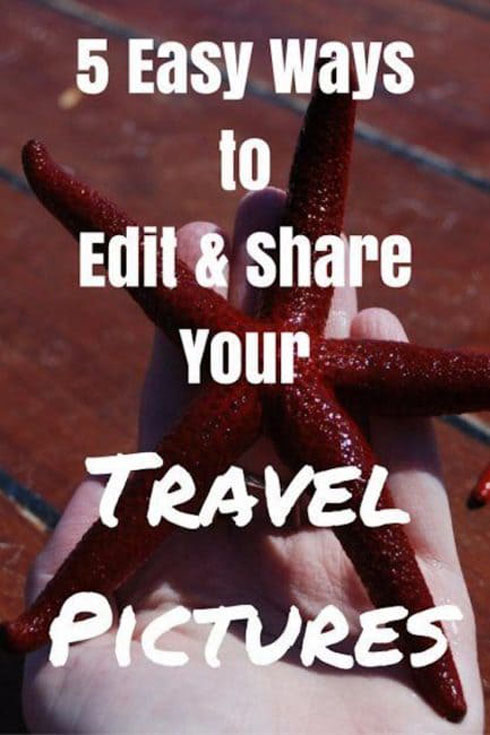 Fotor
Fotor is a free powerful tool for essential photo editing. It has almost all the same options as Snagit but offers a wider range of filters. With Fotor, you can also crop photos and adjust colors manually.
To do it, click the Adjust button and choose what you want to edit: tone, white balance, highlights/shadows, etc. In the same tab, there are options to add blur or sharpen the image, remove red eye, or add a vignette. The tilt-shift feature is also available in a separate tab.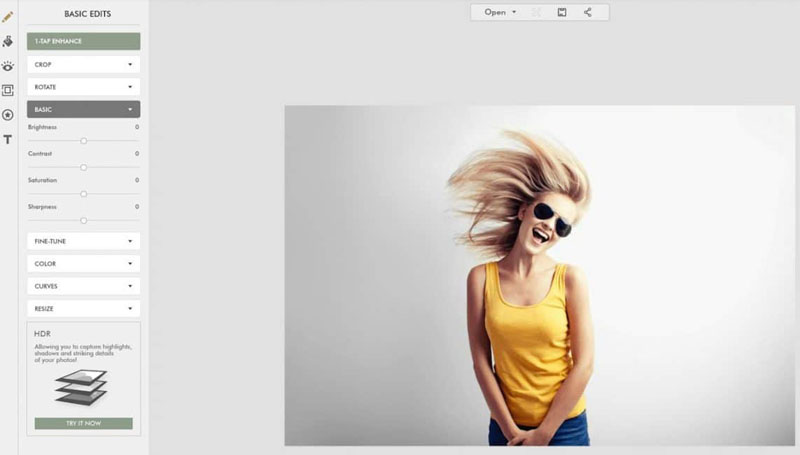 What I like about Fotor is its balance between over creative and conservative filters. If you don't want to go deep into photo editing, Fotor filters and color scenes are right for you. They provide interesting results and a professional look.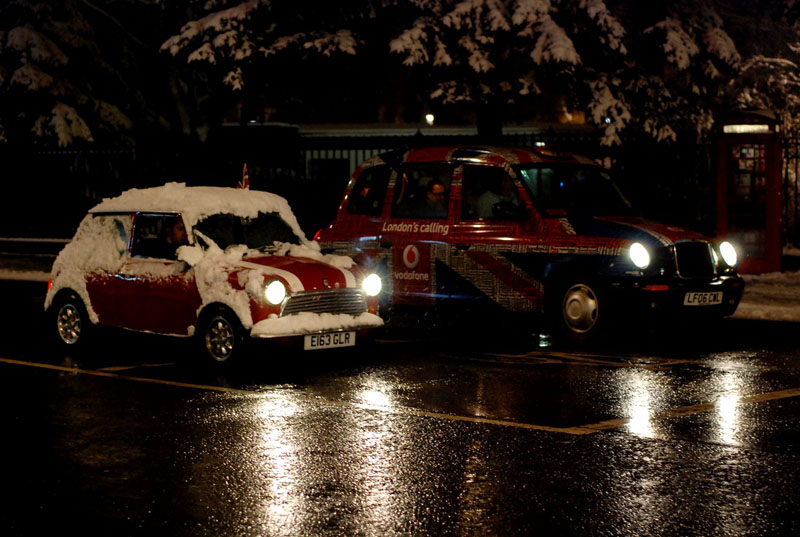 One more feature you can use Fotor for is a collage maker. There is a good collection of ready templates and borders, both plain and funny for pics with kids.
When all the editing is done, you can share the image to Twitter, Facebook and Flickr directly from the software.
To cut a long story short, Fotor will be perfect for more serious users who prefer classic style.
See how to improve your photography with filters.
Pixlr Editor
Pixlr Editor is a free online alternative to Adobe PhotoShop Express. Of course, it's not as powerful as PhotoShop, yet it offers an impressive set of options. The service allows users to work with layers and brushes, apply filters, masks, to create collages and much more.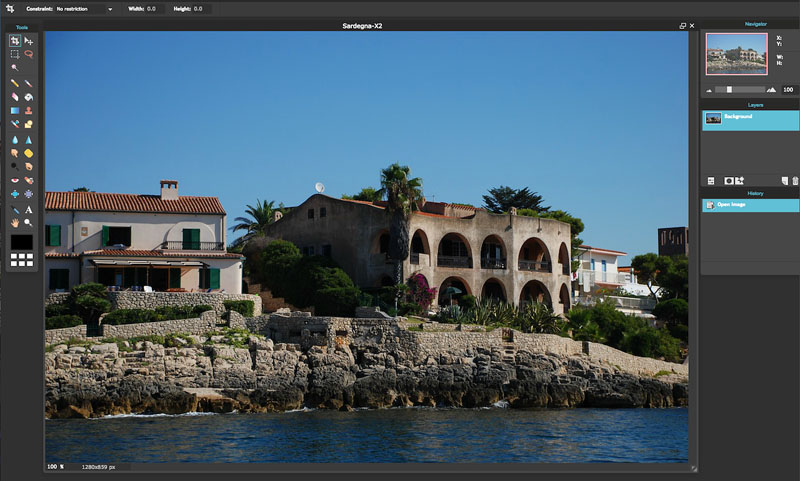 One of the main advantages of this service is that you can use it on any computer whether it's Mac, Windows, or Linux. You only need a good web-browser and a fast Internet connection. However, offline Windows and Mac versions are also available.
If you are more or less familiar with PhotoShop, the Pixlr interface will seem a little familiar. In the left column you'll see Tools, then, there is Properties toolbar at the top of your screen, and History, Navigator, and Layers on the right-hand side.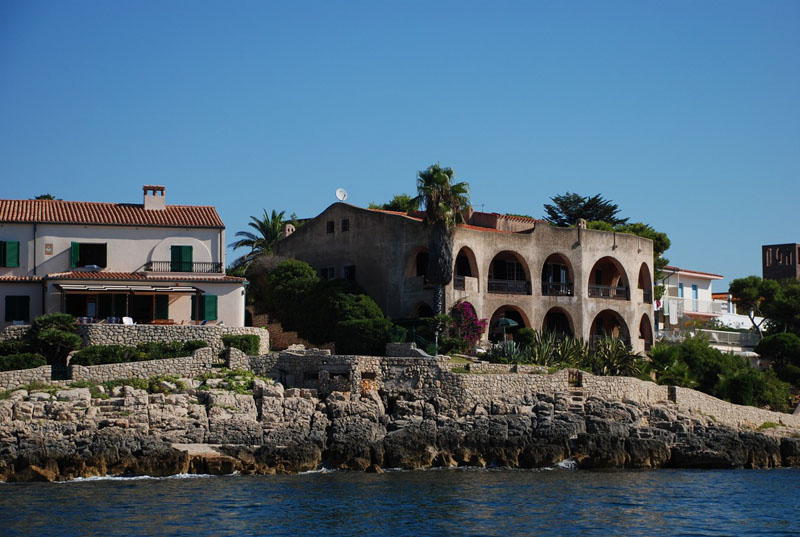 To adjust the colors of your photos, go to the Adjustment tab and choose whether you want to modify brightness and contrast, hue and saturation, color balance or vibrance, correct levels, exposure, or even invert colors.
The Image tab offers flip and rotation options. Here you can also resize and crop the image.
The Filter tab has a variety of cool effects. It's where you can let your imagination flow and make your photos look unique.
To get more editing features, pay attention to the Tool column. There are nice things you might need like blur, sharpen, gradient tool, burn, sponge and others.
Unfortunately, there are not that many sharing options. You can either save the photo on your PC or to a personal Pixlr library.
Pixlr is a perfect service for more professional photo editors who will be able to use the full range of the sofware. It's also a good choice when you don't want to install any software and want to have a powerful online tool for both simple and advanced editing.
Looking for more tools to edit and share pictures? best landscape photography tutorial ever.
500PX
500PX is a kind of social network for professional and amateur photographers. Once you've edited your travel pictures, you want to show them off. 500PX is an easy way to share pictures with your friends and followers. You can login with your G+ or Facebook account and share your pics straightaway.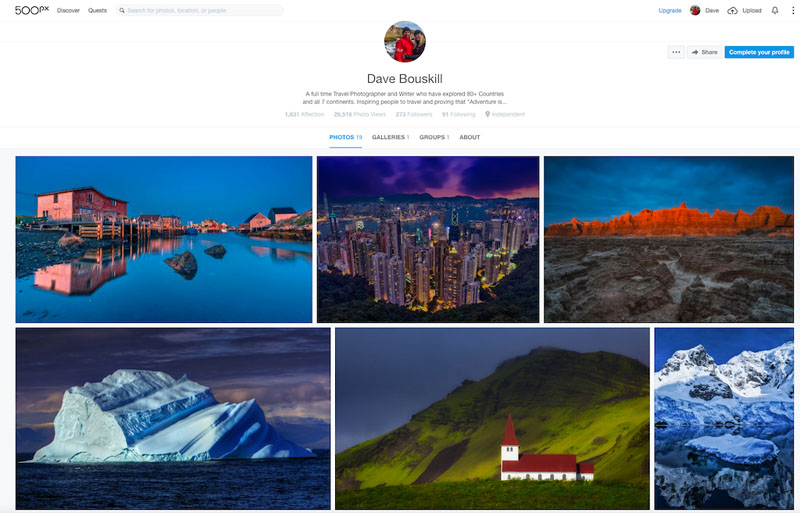 When you enter the site for the 1st time, it asks you what photographic styles you prefer and offers a selection of photographers to your liking. By following other people, you can get new ideas for your future travel pictures.
The free account lets you import only 20 photos per week. You can add the pics from Facebook, Instagram, Goole Drive, Dropbox, OneDriv, Flickr, Gmail and other services. To post an unlimited number images you can upgrade for $2.08 per month.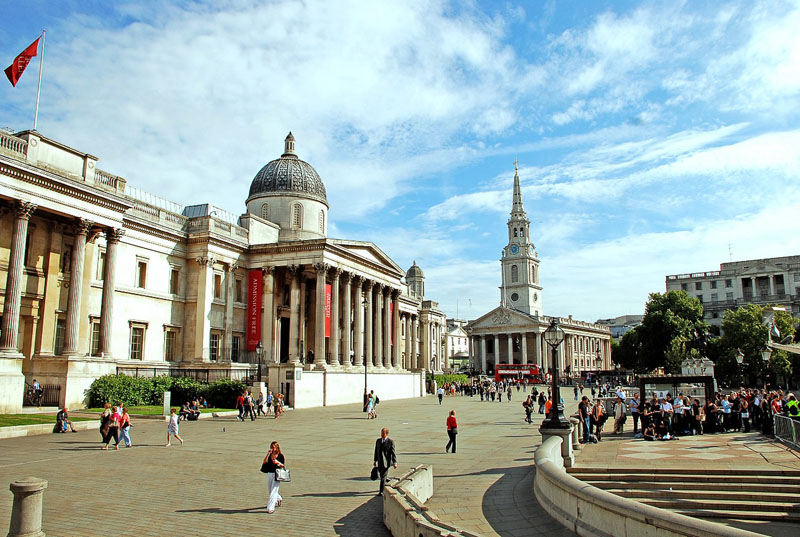 In case you feel like your pictures are a real masterpiece, get an Awesome plan for $6.25 per month. It'll let you sell images and create a personal portfolio website.
500PX works almost like Instagram. You upload your photos and other users like and comments them. If someone likes what you do, he can become your follower.
In a couple of words, this service is great if you want to collect professional feedback and enhance your future works.
Read about 9 iPhone photography apps to create kick-ass Instagram shots.
Freemake Slider Plugin
Although 500PX is a nice option, your friends need to have an account to check out your pictures. Besides, you have to pay for the full version it and it's also difficult to embed the photos into a site.
If you have a WordPress based travel blog or site, the best choice for you will be Freemake Slider Plugin. What's so great about it?
First of all, it's free. Being retired, I can't afford to buy too many utilities. Thus, I'm always happy to get a well rounded free tool. The 2nd thing I adore about this plugin is that it helps organize photos in a beautiful and efficient way. I've seen several blogs posting numerous photos in columns or tables. Honestly, I am not impressed by the necessity to click each pic to see it full-size. Besides, the page looks overcrowded.
The Freemake Slider Plugin keeps all the photos in a presentation-like style. What you should do is to install the plugin into your blog, run it from your WP dashboard and follow the simple steps.
To start with, click the Add Image button and select all the pics you want to share. Then choose a border style that suits your site better than others. If I'm not mistaken, there are near 30 styles to choose from. The next step lets you adjust the future presentation. Here you can select the arrow type, set the width and height of your gallery, select initialization and thumbnail options, and much more. Everything is well-explained, so you shouldn't face any difficulty.
After that, preview the gallery and click the Save & Publish button. The plugin will give you a shortcode that you should paste into your post where you want your gallery to be. Please note that you should paste it in a text view.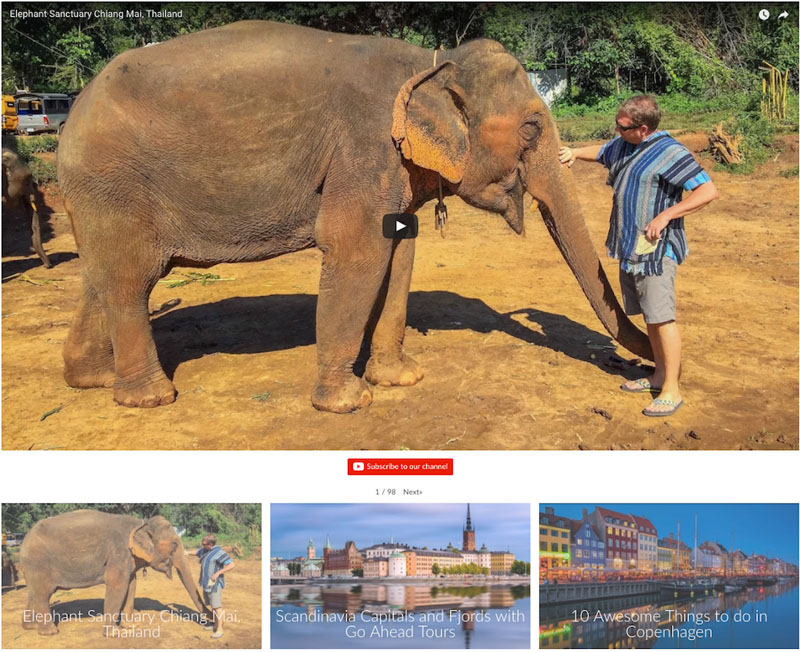 In case you want to divide your images into groups like Rome, Alghero, Naples, you don't have to create a gallery for each city/country/place and overload your page with multiple presentations. You can create a photo slideshow in a video format for each city, upload it to YouTube, and then just copy all the links and paste them in Freemake Slider Plugin. This time, choose the Add YouTube option. In the end, you'll get one gallery with multiple video presentations.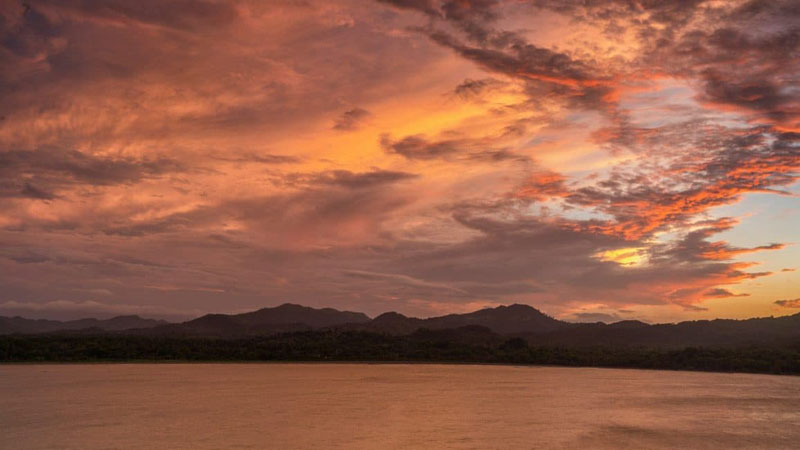 Tip: To create a video slideshow and upload it to YouTube right away, you may use one more product of Freemake – Freemake Video Converter. One more option is Windows Movie Maker. It'll also let you combine pics with music and export it as an .MP4 video. However, you'll have to upload it to YouTube manually.
That's all for today. I hope my experience will help you make your travel blog unforgettable and will enrich your photo editing skills. By the way, what tools do you prefer to use to edit and share your travel pictures, and why? Share them in the comments below.
Snagit
Snagit is a great tool for Windows and Mac users with multiple options that you can use. I use it mostly to trim my pictures, rotate them, or resize without quality loss. In some cases, I also put a watermark on my photos. If you also need to do it, go to the Image tab, choose Watermark and select the necessary settings. Keep in mind that your logo should be already prepared and be in .GIF format.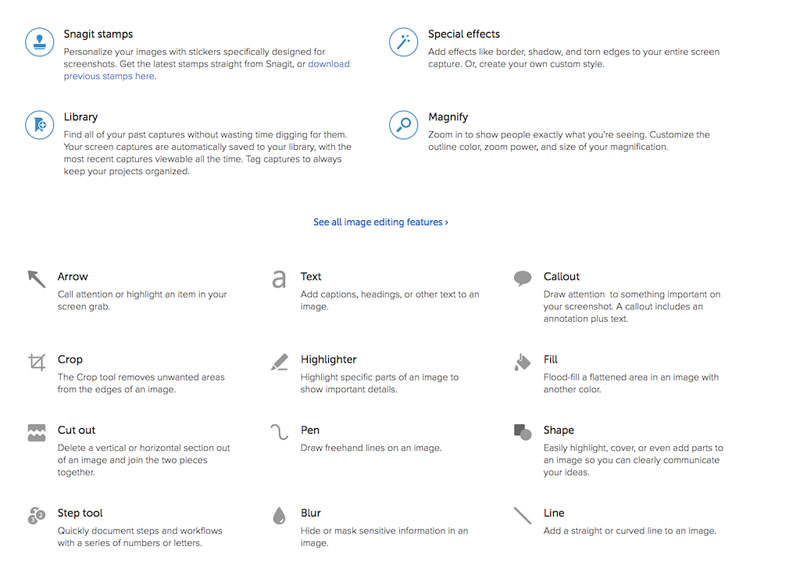 Snagit also lets you make color corrections. Click the Color Effect tab and select the Color Correction option. Then move the slider to change brightness, contrast, hue, saturation, and gamma. Alternatively, you may use ready color options in the very same Color Effect tab.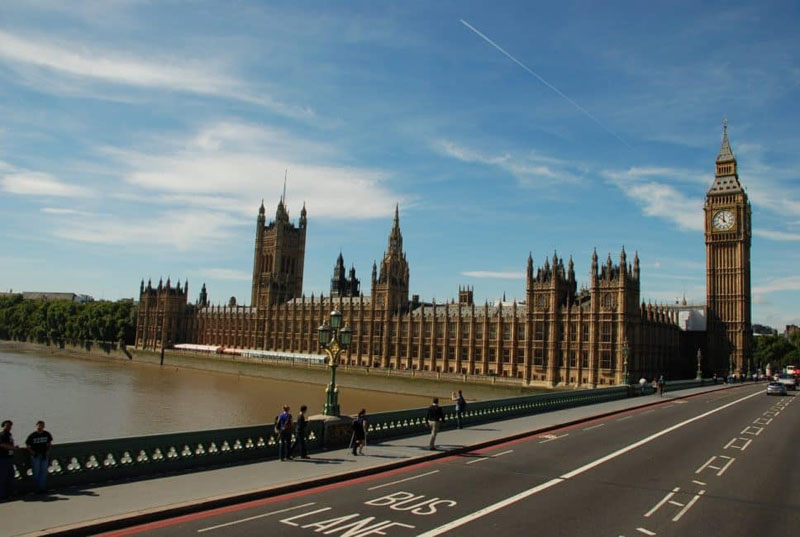 Pretty standard results, as you see. Still, there are features for more creative users. Check the Image tab. Here you can add a border to your pic, change its edges, and apply effects like Shadow, Snera, Perspective, and Page Curl.
Filter fans will also find here something to their liking. The filters are not as abundant as in PhotoShop, however, there is something to choose from. Use your imagination and combine several filters to make your image look outstanding.
Snagit lets you export the finished picture to PhotoShop, Word, PowerPoint, Excel, or email it to a friend.
All in all, Snagit is simple, well-designed and quite powerful. The only drawback is that it's not free. It'll cost you $49.95 VAT excluded.
Author's Bio: Terry Smith is a freelance blogger, former teacher and web developer. He enjoys modern technology and traveling. You can follow him on Twitter.
---
Read More
The Complete Travel Photography Gear Guide
Discover the Beauty of Sri Lanka in Photos