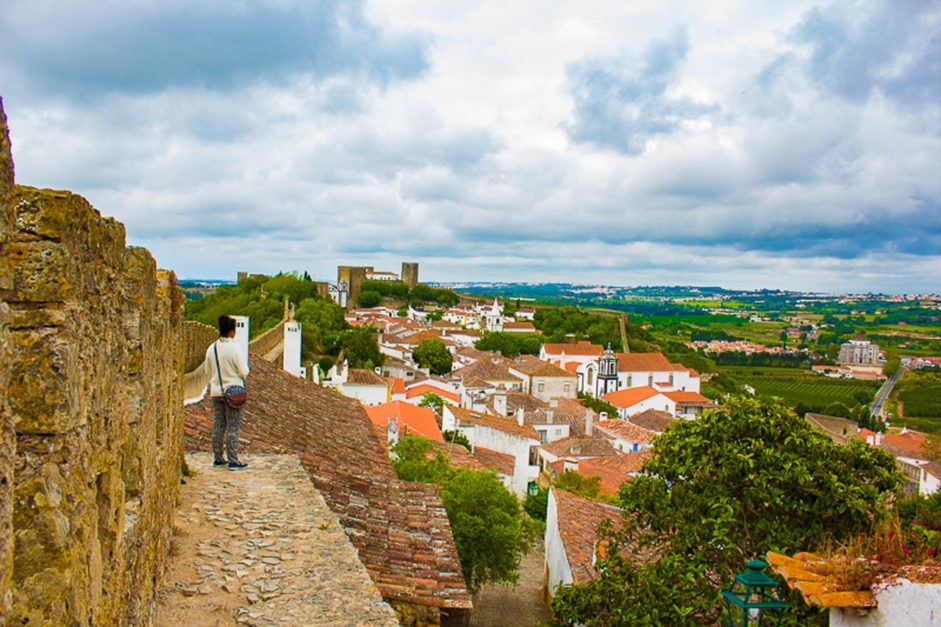 Located on the tip of Europe, Portugal has been described from those who have been there as a dream vacation.
This Mediterranean country is known for its beautifully crafted architecture, sunny weather, great wine, and gorgeous beaches.
The locals are known to be friendly and warm.
Prices are also lower in Portugal than other European places, which makes this great for those on a budget.
There are many things to do and see here.
This Portugal travel guide will help you plan your next vacation.
Fast Facts
Power voltage is 230V at 50 Hz.
Portugal's currency is the euro (€) and 1 euro is equal to 1.13 USD.
Traveling by bus is considered the best way to get around Portugal.
You do not need a tourist visa as long as your visit is under 90 days.
The most popular cellular networks in Portugal are Vodafone, Optimus, and TMN. You can purchase a prepaid SIM card from any of these networks.
Portugal has a tax rate of 23% for common goods and services.
Budgeting
Accommodation
Budget – Portugal offers a variety of hostels with prices around €25 to €50 per night.
Mid Range – For mid-range hotels, expect to pay €90 to €150 per night. You may have access to a fitness center and complimentary breakfast.
High End – Upscale hotels will cost about €200 to €300 per night. These will often have high-end restaurants and lounges as well as spas.
Check out our favorite booking platforms Booking.com, Tripadvisor and Air B&B for the best deals on accommodation
Food
Food: As locals typically eat their foods at a café and at their own pace, finding foods eaten on the go (or street food) isn't a large part of the culture. However, there are a variety of street vendors that serve Portugal food.
Head to a festival or event to find some farturas (the Portugal version of a churro, with more of a lemon flavor) or dried octopus, which is more common in southern Portugal.
Of course, Portugal also has a variety of cafes and restaurants which serve authentic cuisine. In total, expect to pay around 30-50 euros per day on food.
Transportation
Getting to Portugal: Lisbon Airport is the main international airport to enter Portugal and is just a 90-minute drive to the city center. Porto Airport is another alternative and is just 7 miles from the city center of Porto, but there are no direct US flights to the airport
Flights: You can check for the best flights to Portugal on Skyscanner.
Train: Trains are another great way to get around Portugal and offer plenty of scenic views. If in Lisbon, consider taking the tram, which goes by many tourist spots. It is advised to get the 24-hour public transport ticket, priced at ">
Buses: Buses are a cheap way to get around Portugal and usually faster than a train. Fares cost around €1.8 for a one-way trip.
Car Rental: To rent a car in Portugal, you need a valid US driver's license that has been valid for a minimum of one year and be at least 18 years old. Prices start at around €40 per day
You can also compare prices here
Uber: Uber is available in many cities across Portugal.
Taxis: Taxis start at €3.25 and charge approximate .50 per km.
Places to Stay
Brown's Downtown Hotel: Located right in the city center of Lisbon, this three-star hotel keeps you right in the middle of everything. Just minutes from the metro station and shopping areas, the hotel has beautiful city and castle views. Chose from a variety of rooms and enjoy free Wi-Fi throughout the hotel and drinks at the bar.
Mercure Porto Centro Hotel: Found in the Ribeira neighborhood of Porto, this is a four-star hotel that comes with its own restaurant and unique theater-themed bar. The historic Ribeira Square is just outside and offers beautiful views of the city and nearby riverside.
Melia Braga Hotel & Spa: Experience high-quality without paying too much at this 5-star hotel and spa in Braga. This hotel comes with an indoor and outdoor pool, a restaurant, two bars, breakfast, and wireless access. During the day, walk to the famous Castel of Braga and the Garden of Santa Barbara.
Packing Tips
Sunscreen: The sun can be strong, especially during summer months, so bring some sunscreen to protect your skin.
Sunglasses: Keep your eyes protected under the beautiful and sunny weather with a pair of sunglasses.
Power adapters: As the voltage is much in Portugal than the US, a power adapter will make sure all of your electronics can be plugged in and charged.
See our packing tips: The Ultimate Packing List & Packing Tips for Europe
When to Go
The two best times to visit Portugal are March through May or September through October.
During these months, the temperatures are cooler (summer months can reach up to 104 degrees Fahrenheit) and beaches are less crowded with tourists.
With there can be some rain, it is usually very little, and temperatures are around 60 to 70 degrees Fahrenheit.
Hotel rates are also cheaper these times of the year.
Things to Do
Adventure
Culture
Visit the Medieval Town of Obidos
Enjoy one of the many festivals around the country like The Santos Festival, Festa dos Tabuleiros or Carnival
What not to Miss
Booking Resources
Whenever we travel to we make sure to start with these companies.
We have tried a lot of different ones over the years and all of these have consistently proven to be the best when it comes to offering great prices.
We have used every one of these personally and continue to do so.
Booking.com: This is our go site to when comparing prices for accommodation. It is usually the has the cheapest prices, not to mention you get free cancellation and you are guaranteed the best price.
Trip Advisor: What we like about Trip Advisor is that we can look at all the reviews and then book our accommodation.
Air BnB: Airbnb is the main search engine we use when we are looking for a home or apartment rental. It is the best way to stay in areas that offer a more local feel.
Skyscanner: This is the first place we check for flights. It consistently comes back with the cheapest and best options. It allows us to compare a lot of airlines to get the best price.
Hostelworld: With one of the largest databases of hostels in the world, Hostelworld is the go-to site when you are looking for budget accommodation.
Rome 2 Rio: If you want to see how to get somewhere by plane, train, bus, ferry or car Rome2Rio lays it all out for you as well as related costs. I love how they show it all to you on a Google Map and it works offline.
Get Your Guide: For all your day trip and city guide needs, we use Get Your Guide. It has the world's largest collection of things to do with more than 30,000 activities in 7500 destinations.
World Nomads Insurance: When traveling you should always have travel insurance. We do.
Related