I learned to change a tire during the Mongol Rally.
I hadn't changed one before and even though Dave changed all the tires during our drive to Mongolia, I am confident that on our next road trip, I will be the one changing our tires on the car.
It's easier than I thought it would be. So Easy that we are even going to share how to change a tire for those out of you that count on CAA/AAA for all your auto needs. Never Fear, you will never be stranded again by that nasty flat, your rims are in good hands and here is how.
Changing Tires Made Easy
1. Find a solid place on the frame of the car to place the jack
2. Make sure the jack is on an even surface and then proceed to raise the car
3. Take of the hubcap and use your tire iron to loosen the nuts. (don't remove them)
4. After all nuts are loosened go back and take them off one at a time
5.When you come to the last nut, make sure to hold onto the tire to take weight off the last one.
6.Put the new tire on making sure to align it
7. hand tighten the bolt
8. Once the tire is on and secure, take the tire iron to tighten the bolts.
9. Lower the car
10.Retighten the nuts to be sure that the tire is secure
Now Back to our Regularly Scheduled Blog Post…
After our return from the Mongol Rally, the first thing our car needed was a new set of tires. We made our way to Parkinson Tire in Woodstock, Ontario to get our tires changed and for the first time in my life, I actually took notice of the process.
Normally I leave the garage to grab a coffee or sit in the waiting room and read a magazine whenever I am having work done on the car. But after spending weeks on the road paying close attention to all of the goings on of our Nissan Almera, I was interested in watching the guys in Woodstock change a tire with their high tech equipment.
Contrasting Countries
In Mongolia, guys used a sledge hammer, some glue and their own spit to fix our punctures. They literally drank some water and spit on our tires to find a leak. In Woodstock they used computers to align the wheels, they used power tools to take the tires off and put our tires through all sorts of fancy equipment to take good care of our wheels.
Using a Sledge Hammer in Mongolia to Loosen the Tire
There was definitely a difference in development. Mongolia is still doing things the old fashioned way. It won't be long until it has caught up to us in technology though and soon this post will be obsolete. It is rapidly developing and in the near future the simplicity of life will give way to the modern world and all the problems that go with it.
But for now, enjoy this photo story of the contrasts of Canada and Mongolia through the ways of the changing tire.
1 – The Garage, Mongolia
1 – The Garage, Woodstock
2 – Men Changing Tires in Mongolia
2 – Man Changing Tires in Canada
3 – Inside of Tire Shop in Mongolia
3 – Inside of Tire Shop in Canada
4 – Equipment Used for Tire Alignment
4 – Men Checking Tire Alignment, Mongolia
5 – Friendly Locals Helping us With Our Car in a Pinch in Mongolia
5 – Friendly Locals Helping us with our Car in Canada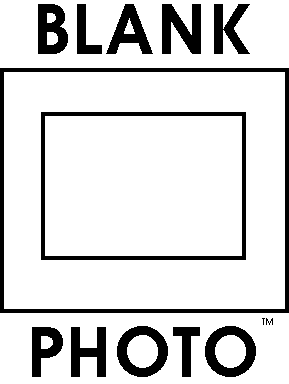 Who are we kidding, we've never had friendly locals help us in a pinch in Canada. Mongolia was a friendly nation where people were willing to stop and give you a hand wherever you would find yourself. If you have ever the chance to go there, you will be overwhelmed by the friendliness and warmth of its people.
To read more about our fun changing tires on the Mongol Rally, check out our posts
You Might Also Enjoy