The Salar de Uyuni is the biggest salt flat in the world and the most famous tourist draw in Bolivia. In fact, for many travelers, the Bolivian Salt Flat is the sole reason to visit Bolivia.
Ever since the Bolivia Salt Flats played host to the world-famous Dakar Rally in 2014, it has gained even more attention amongst travelers.
What is the Salar de Uyuni, Bolivia?
"You will love it!" These were the words we had heard from other travelers every time we mentioned our plan to travel to the Bolivia Salt Flats. As you might imagine our expectations were sky-high and we couldn't wait to see the white endless scenery.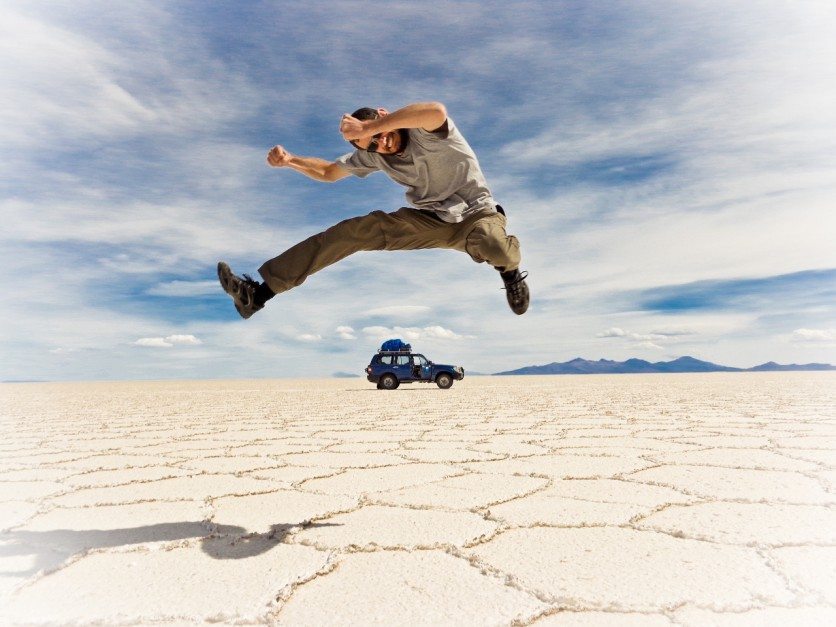 The Salar de Uyuni is one of the most spectacular adventure-travel destinations on Earth. Think 10 billion tons of salt sprawling across an endless desert.
The Salar de Uyuni is a 10,582 square kilometer expanse of cracked white salt, left behind when an ancient lake named Coipasa dried up thousands of years ago.
It i is the world's largest salt flat and is located at a high altitude of 3,656 meters (10,000 feet) above sea level.
Most tours, including mine, meant spending four days locked in a jeep with three other travelers and a cook while our amiable Bolivian driver took us through an increasingly unbelievable array of natural wonders.
Tips for Visiting the Salt Flats of Bolivia
We drove across Bolivia's scenic southwest corner, a staggeringly beautiful region bursting with mountains, lagoons, and inactive volcanoes.
Equipped with many big containers of drinking water and thick sleeping bags our driver put the SUV into first gear and an amazing adventure through barren surroundings began.
It's an experience that involves gorgeous vistas, extreme cold, and days without showering.
Where do Bolivia Salt Flats Tours Start From?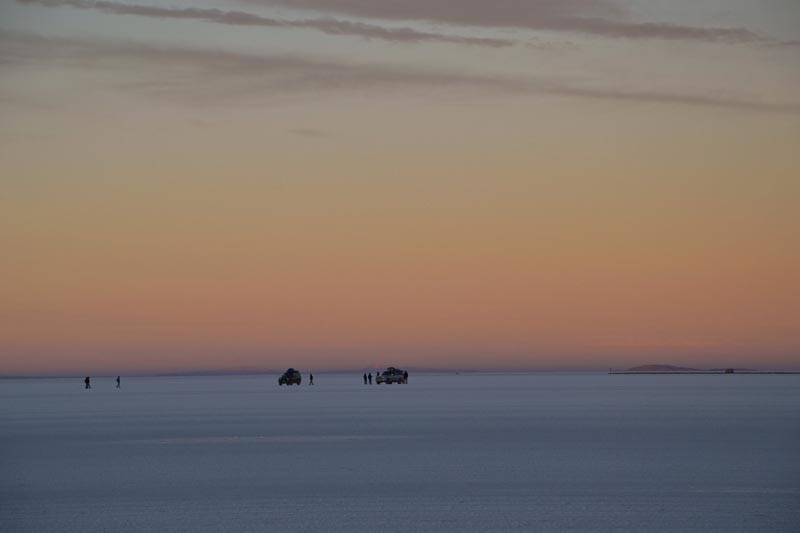 Salt Flats Tour From Uyuni
The majority of Salar de Uyuni tours leave from the town of Uyuni itself, a dry desert settlement located near the salt flats. It's by far the cheapest place to pick up a tour, with trips on offer for as low as B$600 (about $80).
But Uyuni is a ragged and uninteresting town, and quite a few of the tour agencies there tout unreliable cars and dangerous drivers.
Salt Flat Tours from Tupiza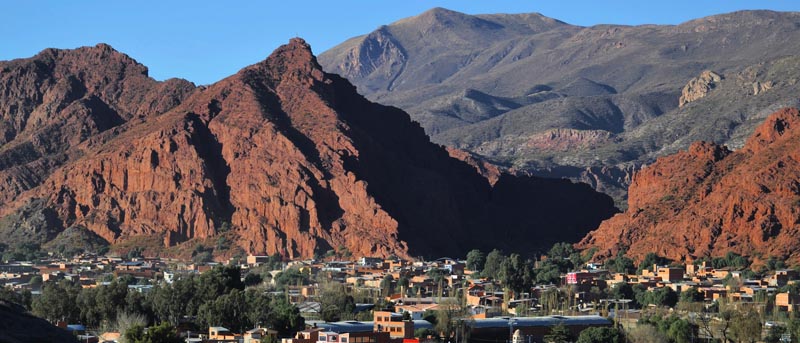 A more pleasant (if slightly pricier) experience can be had by taking the back road to the Salar, leaving from the south-Bolivian city of Tupiza.
Home to a handful of tour agencies and a pleasant main plaza, Tupiza is a relaxing place to spend a couple of days while researching agency options.
From San Pedro de Atacama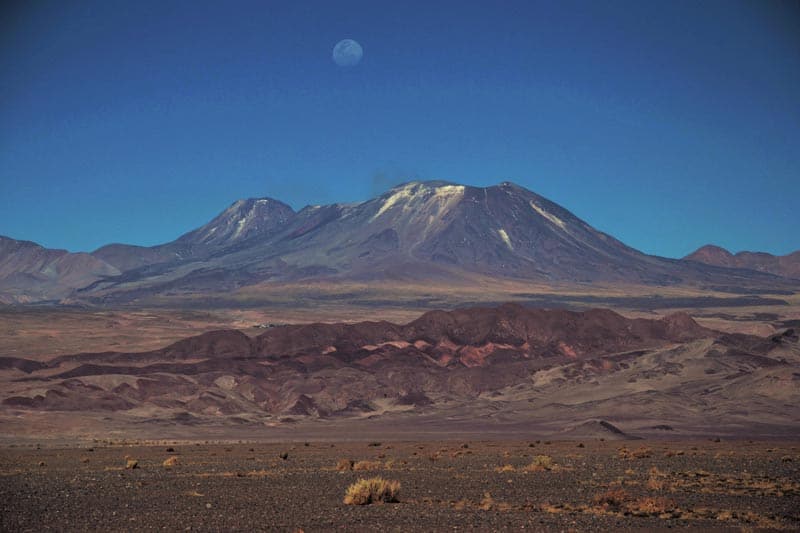 Alternatively, if you have money to burn, you could begin your tour from San Pedro de Atacama, a beautiful (if absurdly touristy) village in nearby Chile.
Located on Chile's border with Bolivia, San Pedro is surrounded by the spectacular scenery of its own to explore–but it's not for the faint of wallet. You can also book multi-day tours from Uyuni and end in Chile at San Pedro di Atacama.
Being at such a high altitude, there is a risk of altitude sickness if you don't take care to acclimate. Drink plenty of water and don't over-exert.
How to Choose Your Bolivia Salt Flats Tour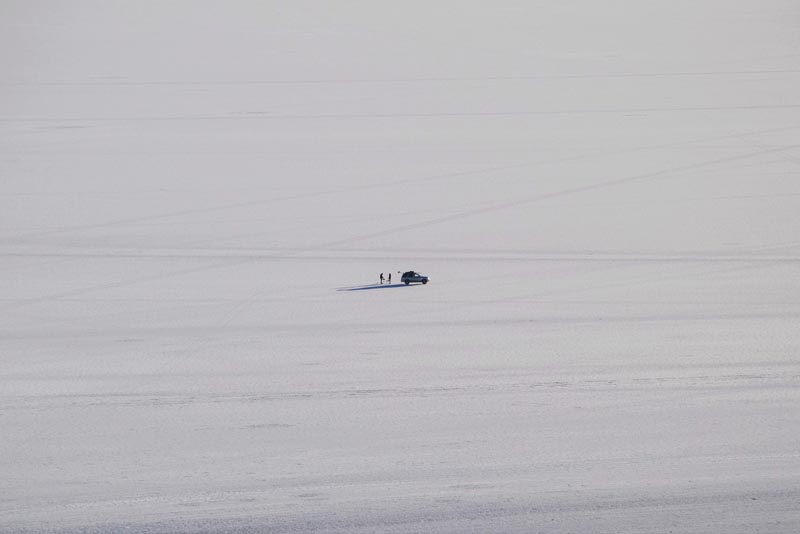 There are many tour agencies and many drivers offering tourists an Uyuni experience-but not all of them are reliable. Drunken drivers and sham agencies abound, so be sure to research your options carefully and meet your driver before putting down money. If things seem shady, don't be afraid to back out.
Some tour operators are all too good at pressuring tourists to ignore their better instincts. The agency I chose was named Natural Adventure, an operator based out of the small Bolivian city of Tupiza.
I had a very good experience with them; though my driver didn't speak much English, he made up for it with friendliness, verve, and expressive hand gestures.
Questions to Ask Before Booking a Tour to the Salt Flats
How Many People will be in my car?
What type of accommodations are offered?
Does my driver speak English?
How to Dress for a Salar de Uyuni Tour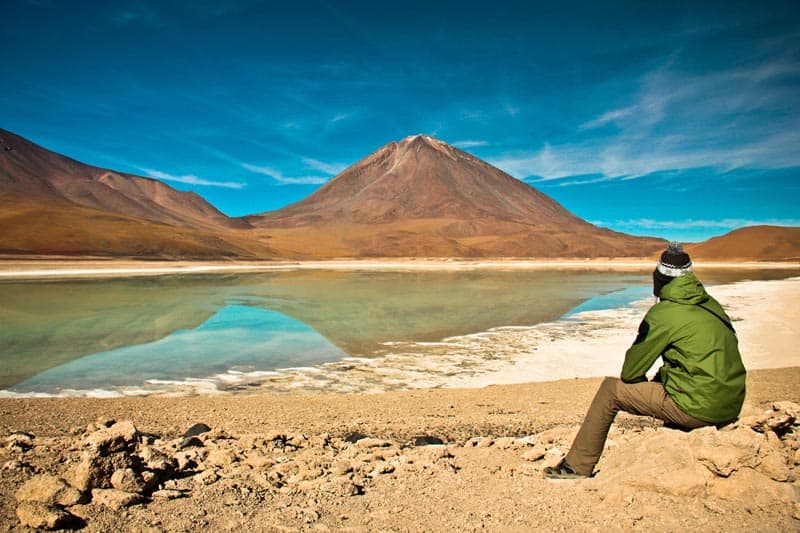 Travel through Bolivia's southwest corner means splitting your time between extreme warmth, under the startlingly hot midday sun, and extreme cold, when the chilly high altitude nights creep in.
It's a good idea to dress in layers–that way, you can layer up as the sun drops, then shed clothing again when it rises. During parts of the Uyuni tour, temperatures can drop as low as -15 degrees celsius, so it's vital to make sure that you have a woolly jumper packed. Read our layering tips for packing.
How to Get to Salar de Uyuni
From La Paz to Uyuni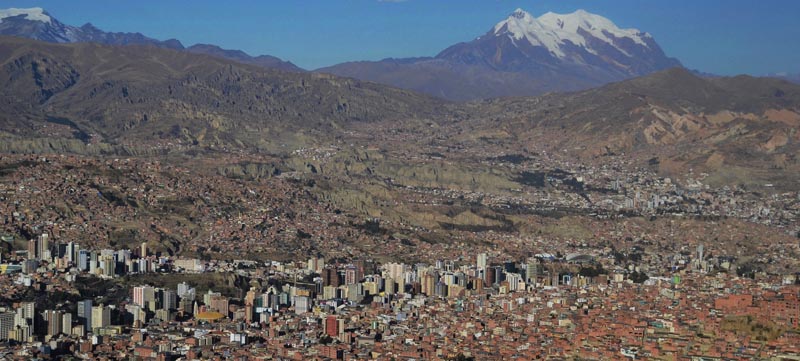 The buses from the de facto capital of La Paz to Uyuni are increasingly geared to tourist comfort, as the Salar becomes a more and more ubiquitous stop among backpackers in South America.
The bus from La Paz takes 8 hours. It is an overnight bus, so you will save on a night's accommodation if you sleep. To book an overnight bus, check out tickets with https://www.ticketsbolivia.com/
It is recommended to stay a night to acclimate to the altitude. You can also fly to Uyuni from La Paz if your budget allows or you have limited time.
What you will See on a Bolvian Salt Flats
Isla del Pescado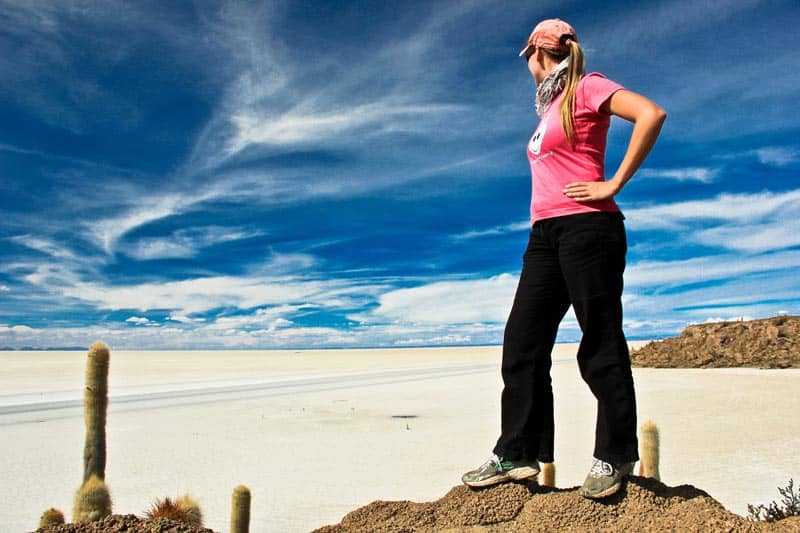 Have you ever seen an island that is NOT surrounded by water? Welcome to Isla del Pescado, the Fish Island! The Salar de Uyuni has a few islands and we enjoyed an awesome view from the top of this one. From up there, we got an impression of the true dimension of the salty landscape.
Steam Locomotives – Train Graveyard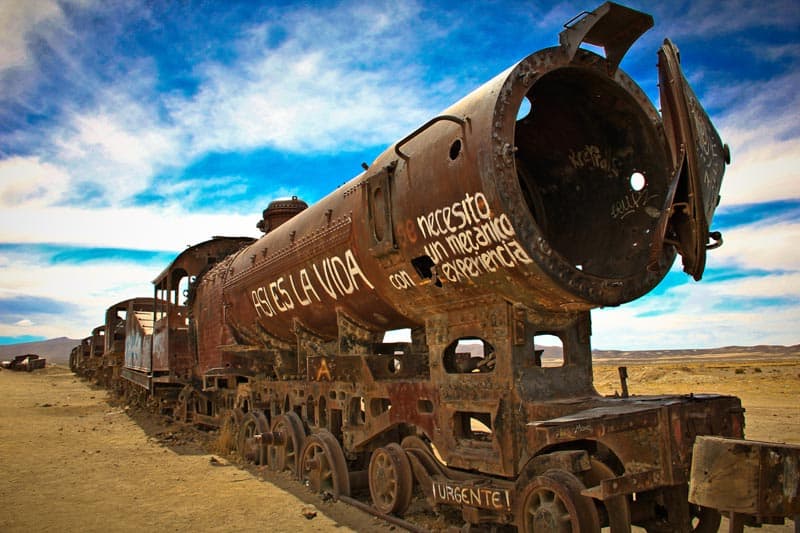 We arrived in Uyini and jumped out of the SUV and climbed up the giant wrecked old steam locomotives. At that point, we we did not know that the adult's playground was just behind the corner, Uyuni's train cemetery. The trains are leftover from a time when they carried minerals from the Salar de Uyuni to the Pacific Ocean.
Bolivia's Andean Plateau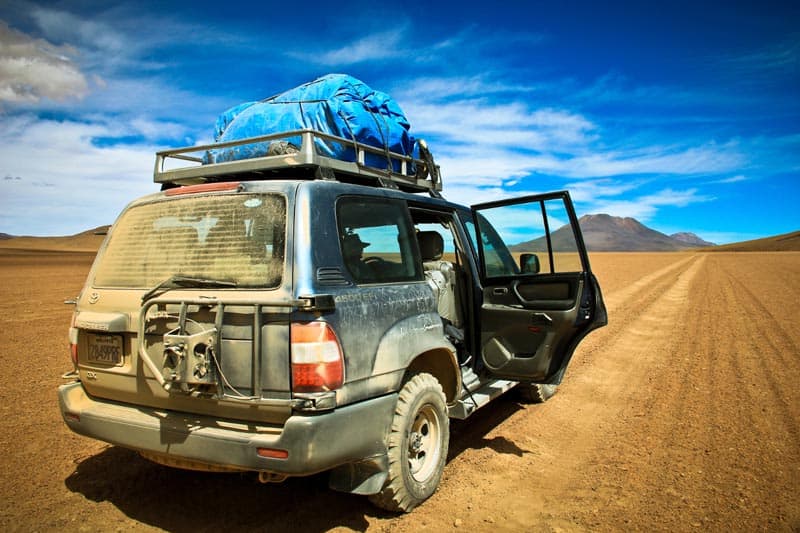 In the Andean Plateau, at an altitude of about 4,000 meters, not only the air is breathtaking. This is how real adventures look like. This is where the SUV feels home.
The chain of volcanoes and mountains along the horizon gave us the feeling of being far away from any civilization. And for a second we thought we reached the "end of the world".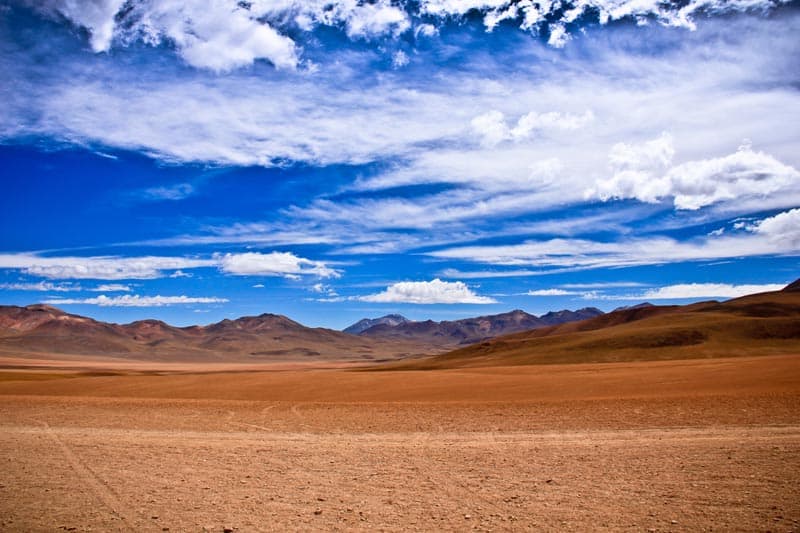 These tracks might look like remains from centuries past but they are still in use and connect Bolivia with Chile. The moon-like landscape surrounded us as we drove on the red and brown sand when unexpectedly, behind a hill, a beautiful lagoon appeared.
Lunar Landscape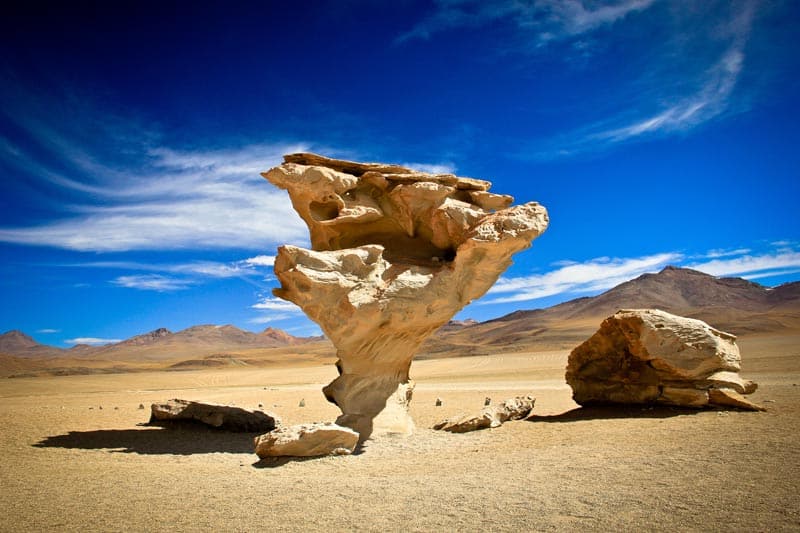 The Andean Plateau and its mysterious rock formations have been formed over millions of years through wind and sand. And sometimes nature is very creative and forms rocks like the Arbol de Piedra, the Stone Tree.
Our guide told us before that we would get to see a lagoon more beautiful than the one we had seen before. But we did not want to believe him as we could not imagine that it would be possible.
Flamingoes

Hundreds, probably thousands of flamingos were wading through the shallow water in search of food.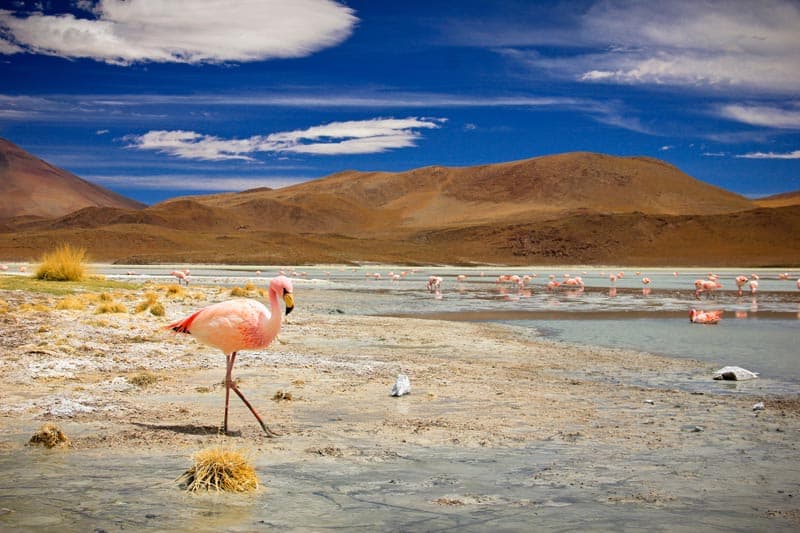 It was such a contradiction to see an oasis of life in the middle of the barren scenery.
Laguna Colorada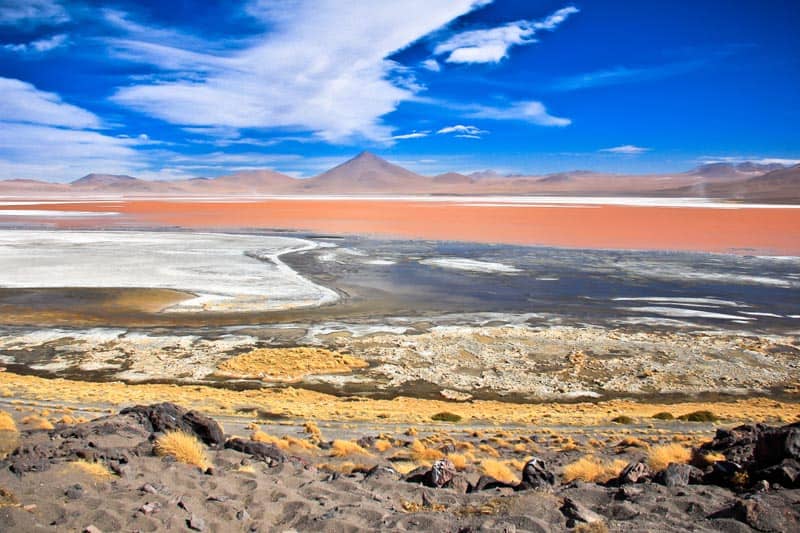 The silence was around us when we approached the Laguna Colorada, the Red Lagoon. Everything around us felt unreal. Do you know how it feels when you see something and cannot believe it is real?
It was hard to believe that this lagoon, with its shades of yellow, black, white, red, brown and the blue sky above it, was not a canvas.
Now and then we saw these little pink spots again, flamingos that enjoyed the delicious alga which makes the water appear red.
It was almost sad to see that the last lagoon we visited, the beautiful Green Lagoon with the picturesque volcano in the background was void of flamingos.
As we learned this green type of algae was poisonous. Too bad, the water looked so inviting with those beautiful reflections on the surface.
Sulfur Geysers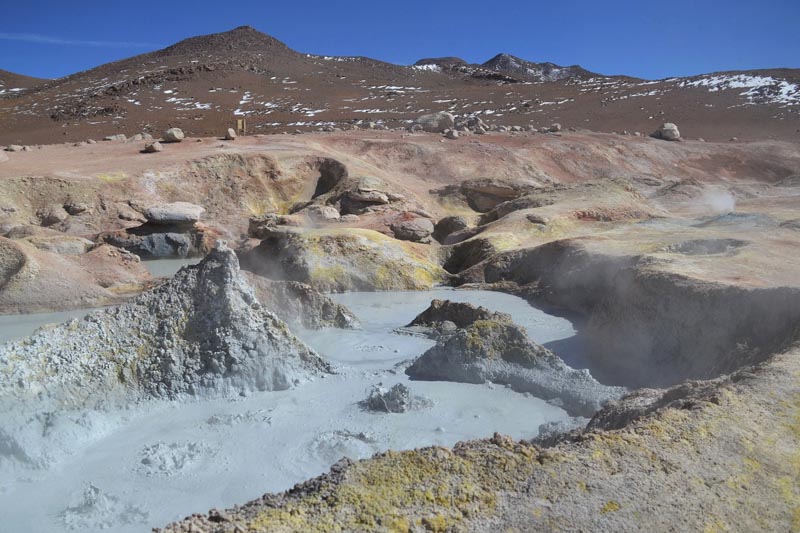 Visiting a steaming geyser is a highlight of the Uyuni tour; I was so distracted taking pictures, I almost fell in! It was a very special place our driver took us to watch the sunrise in the early morning.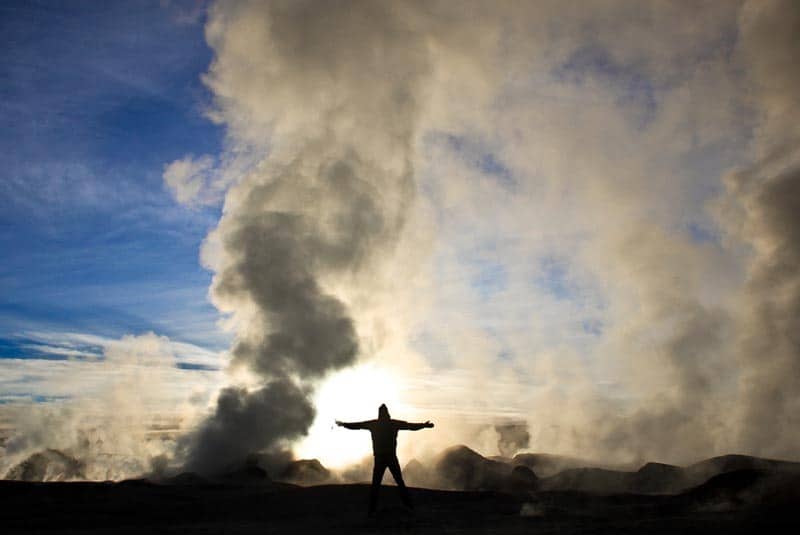 We were surrounded by geysers and holes in the ground filled with boiling mud. The cold air of the morning intensified the steam and the area looked like a mystic place. After leaving the salt flat we thought it could not get any better. But we were so wrong!
When is the Best Time to Visit the Bolivian Salt Flats?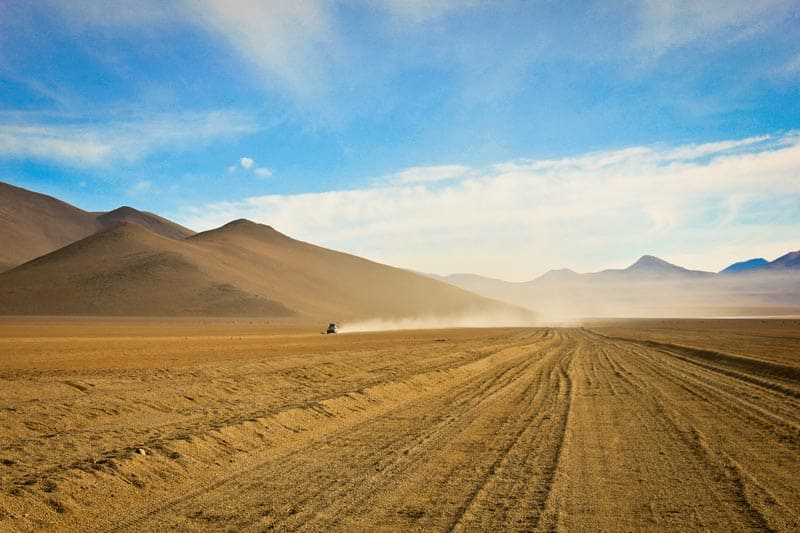 There is no bad time to visit the Bolivia Salt Flats. It really depends on the experience you are looking for. If you want to see reflections of the salt lake, the rainy season is a good time to visit. The rainy season in Bolivia is from December to April.
We visited during the dry season and it was spectacular as well. It is warmer during this time from May to November. Since we visited during the dry season, our SUV produced a giant cloud of dust when we crossed the stunning moon-like landscape of Bolivia's Andean Plateau making for surreal images.
Photos of Salar de Uyuni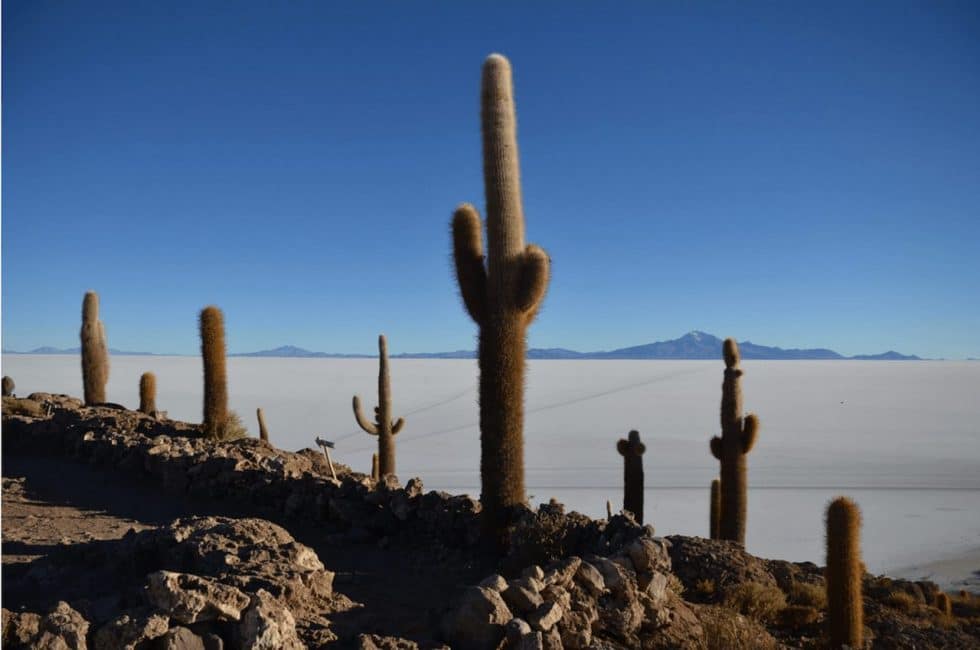 The Uyuni Salt Flat is THE photo spot to play with proportions and perspectives when taking photos. It's a place where people sit on potato chips cans, toy dinosaurs come to life chasing travelers and jumps over an SUV is a breeze.
On short photo stops, it can be hard to decide whether to take pictures of the scenery or simply take the scenery in. For those inclined to snap, it's important to pace your photographic zeal.
The landscape is so marvelous, it's simply impossible to catch it all. In other words, it's a road trip like no other, and absolutely worth doing.
How Do you Describe the Bolivia Salt Flats?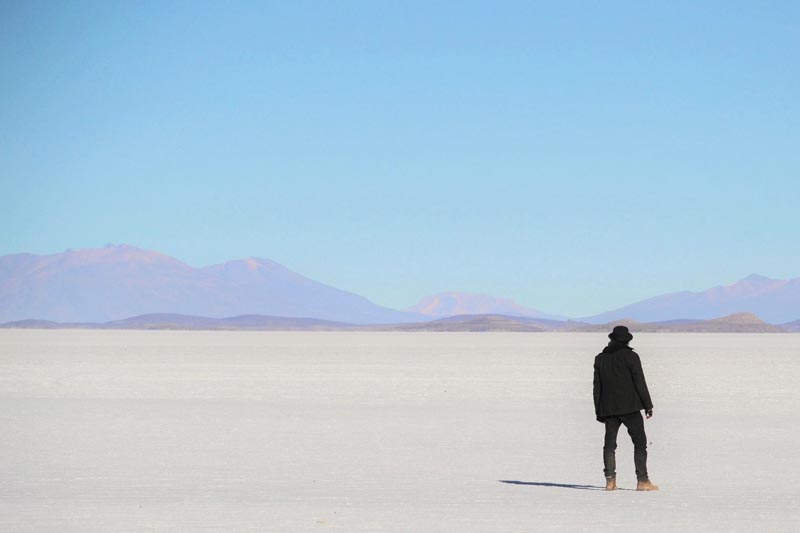 Salty, white, endless… these three words best describe the Salar de Uyuni. The sun burned from the sky and the reflections from the salt were so strong that it was impossible to open the eyes without sunglasses while looking over the massive salt desert.
After a while, the awe can be a bit overwhelming. It's as if nature is trying to beat you into submission with so many amazing things.
Uyuni tours can feel very start and stop, with the driver rendezvousing with other tourist jeeps at designated points for all-too-rapid photo opportunities.
It's a surreal sight, as the southwest roads of Bolivia appear entirely deserted but for the jeeps gathering in small groups to disgorge their tourist cargo.
Conclusion and Final Thoughts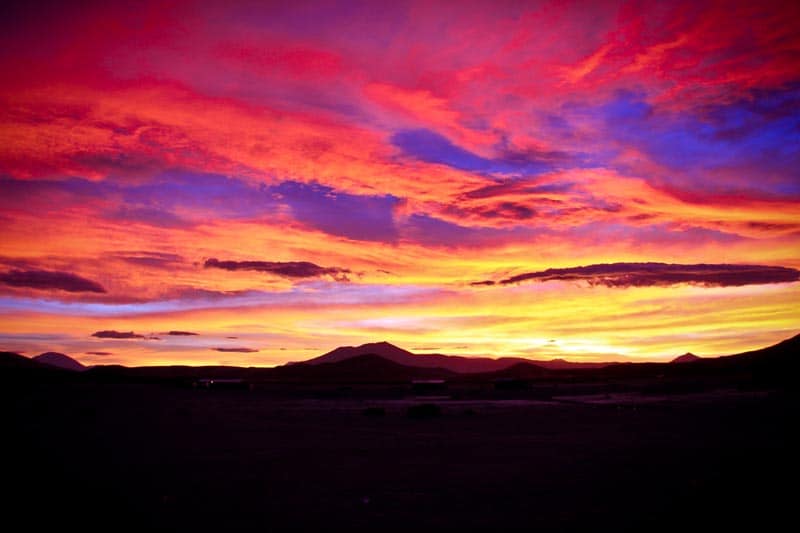 At the end of our 3-day trip, we were exhausted. Exhausted because of all the incredible things we had seen.
It started with an endless white salt flat, continued with moon-like sandy and dry landscapes of volcanoes and mountains, and ended with the most colorful lagoons we had ever seen. Every one of us needed some time to digest the past days.
There are many amazing places on our blue planet but the Salar de Uyuni and everything around it truly belongs to one of its most beautiful places!
The Salar de Uyuni remains one of the world's most fantastic locations–and since it's in Bolivia, one of the most affordable, too.
Bolivia's frontier feel means the trip sometimes seems akin to stepping out of charted territory, onto a succession of different planets.
The buses from the de facto capital of La Paz to Uyuni are increasingly geared to tourist comfort, as the Salar becomes a more and more ubiquitous stop among backpackers in South America.
Sticking Around Bolivia
But while the Salar is undoubtedly a highlight, the rough remainder of Bolivia should not be ignored. From the grungy mining city of Potosi to the gothic streets of La Paz to the verdant jungle reaches of the Amazon, Bolivia is filled with breathtaking and bizarre sights. Once you've seen the Salar (or even before), consider sticking around to take a few extra destinations in.
If you're looking to venture along the edge of the world, or race across some of nature's most striking vistas, there is no better destination. So strap in, buckle up, and don't forget to bring shades. There's a white desert waiting, made of salt and blinding sunlight.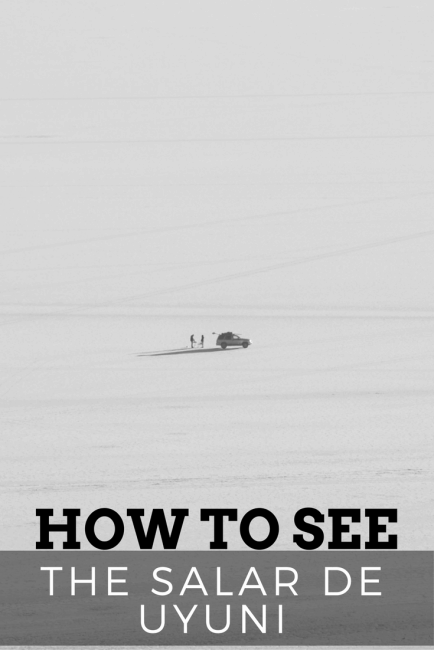 Have you been to the Bolivia Salt Flats? What do you think? Is Bolivia's Andean Plateau one of the most beautiful places in the world?
This article was originally written by Liane and Lars of bobaroundtheworld.com who have since stopped blogging, but we have kept it on ThePlanetD as it is a destination that is worth visiting.
Read More: