As travel bloggers it is important to stay connected while traveling.
It is our livelihood after all and if we were to disappear for weeks on end, people would stop visiting our site.
That is why when we left for China, we had a few concerns about being able to interact with our readers.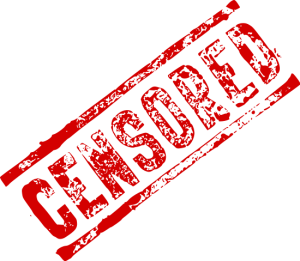 A good portion of Blogging is social networking and when sites like Twitter and Facebook are blocked in a country that has strict censorship, we could be in trouble.
Luckily we followed a fellow Bloggers trials and tribulations during her time in China.  Barbara Weibel of Hole in the Donut was very helpful discussing the censorship problems she was dealing with.  She smoothed the road for us making our trip hassle free.
What was the number one thing we learned from Barbara?
You can get around Internet Censorship.
We contacted WiTopia about using their service a Virtual Private Network (VPN)  in China and we couldn't be happier with our results.
By signing up with WiTopia, we were able to log on to the Internet using an IP address outside of the country.  We found that the Toronto Network was the fastest.  We tried Hong Kong, Los Angeles, New York and Vancouver, but Toronto seemed worked the smoothest for us.
At first we felt that we should choose addresses close to China. That is why we started out with Hong Kong or South Korea. It seemed like a logical choice to make our IP address close to where we actually were physically.  We soon learned that it doesn't matter where you log on to, just log on to a place outside of China.
This allowed us to go on to websites that China blocks and chat freely with our readers regularly.
Internet is slow in China and the VPN does make things even slower, but by traveling with our iPhone, we were able to stay connected easily.  We bought a SIM card with a data plan in Yangshuo and were able to use the VPN on our cell phone.  The 3G network was far faster than any Internet connection that we had in our hotels and we spent many a bus ride Tweeting and updating our facebook status freely.
It is a fact that these sites are blocked.
Whenever we tried to log onto Facebook, Twitter, Stumbleupon or even Wikipedia we were denied access.  Even Internet Movie Data Base is blocked in China.
Luckily, all we had to do was activate the VPN and we could browse freely. We even uploaded videos to our YouTube Account.
Find out about other ways to get around Internet Censorship at Foxnomad's  "How to Get Around Local Internet Censorship When Traveling Abroad.
We thought that our social media stats and readers would drop dramatically in China, but they held strong.
It was a challenge connecting to the Internet regularly, dealing with extremely slow connections and wifi and having to constantly use the VPN, but as a Travel Blogger, we managed to do our work and stay connected during our entire month in the country.
Would we recommend Witopia's VPN to anyone travelling to China? Definitely.
Even regular travelers like to stay connected on facebook.  Many people told us that they would love to be able to update and check their facebook accounts.  We are an online modern world and everyone is addicted to staying connected and sharing their experiences with their friends and families instantly.
We loved being able to keep our presence alive by sending out twitpics and quick photos from our iphone.  Without our VPN, this would never have happened.
Starting at $39.00 per year, you can buy a VPN account from WiTopia. Go to their website and follow the instructions. It is extremely easy to use.  Just open your Internet browser, turn on the VPN, chose an address and start browsing.
So, if you happen to go to China or any other country that has strong censorship rules, make sure to buy a VPN, you never know what site will be blocked yet. It may be your own!
You Might Also Enjoy