Last week we posted a few of our favourite desktop applications that we use for Travel Blogging.
We shared our favourites but we learned so much more from other peoples suggestions. People knew of some awesome applications that we can't wait to explore. We discovered several new applications recommended by Tripideas, CanvasofLight, ExpatAmerican and HoleInTheDonut in the comments section of our last post.
Thanks for your suggestions. We are definitely going to check out Panoramio, Animoto, Hugin, 360cities, MpegStreamClip and MarsEdit.
Best Online Applications for Travel Blogging
So now that we have covered our favourite desktop applications in the post Top Applications for Travel Bloggers, we would like to share our top online applications that we like to use.
So here goes our list of the Best Online Applications for Bloggers
Dropbox is an excellent tool for all your online file sharing. Instead of emailing large files to a person, open up a drop box account. It is easy to set up. All you have to do is create a folder, enter the email address of the people that you want to share files with and then simply click on "share folder."
They now have access to whatever you put into that folder. You can drag and drop in large files and all they have to do is reply to their shared file invite and download what they need. Dropbox has many more uses too, you can check out all it has to offer at their site.
This is the best application for tweeting for us. We can track multiple columns to see what is going on in Travel, Friends, groups and mentions. We set up different columns depending on the day or what we are taking part in. If you are following #traveltuesday, set up a column to watch the tweets.
We can thank many people at once and give a shout out to many tweeters easily. This means we can create groups and follow each group or hashtag individually. We can't tweet without TweetDeck.
For our email campaigns and newsletters we use the free MailChimp application. For where we are right now it works great. Not only can we send out our monthly newsletters to our subscribers, we can track how many were sent, opened and clicked.
We can continue to use MailChimp until we reach 1000 subscribers. After that we can either start to pay a monthly fee or move to another platform. For now, we find it quick and easy to design a slick email newsletter campaign with links and graphics.
We are converted. Having heard great things about the Google Chrome browser, we left Firefox and made Chrome our new browser. It is the fastest browser online and it is easy to use.
What I like is that I can search and navigate from the same box. It leaves Firefox and Safari in the dust with its lighting fast loading and ease of use.
–
Allows you to create your own channel where people can watch you stream your event live. you can also put up your own channel and post videos like you do on youtube. We are new to livestream, but we are looking into ways to utilize it in the future.
We have had a lot of live events lately and we are looking to use it during our slide show at Intrepid Travels on November 6th. It also allows you to stream on your channel, on your website and even on mobile devices. It is free which is even more of a bonus!
–

MusicMevio – For free non copyright music we use MusicMevio of Music Alley. Sign up as a producer and gain access to thousands of songs from different genres.
All you have to do is put the disclaimer "Some of the music provided from Mevio's Music Alley. Check it out at 'music.mevio.com" We have found some great tracks for our travel videos and we can feel good knowing that we are helping to promote new artists.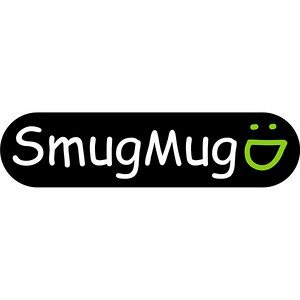 We have just recently started using SmugMug and it is an excellent way to show your photos. What is great is that all your photos are hosted on smugmug keeping them off your blog, thus speeding up your site.
It is easy to customize allowing you to integrate it seamlessly into your site. They even offers you SEO benefits and the opportunity to sell your photos. All at an affordable yearly fee.
–
This fantastic online tool allows you to create spreadsheets and presentations and access your documents from anywhere and any computer. What is also awesome is that you can share your documents with others.
If you are working on a project with clients or partners from around the world, you can invite them to share your doc and both of you can work on the document together making changes in real time.
.-
Do you have a lot of blogs that you like to read. A Google reader is the perfect way to keep track of your favourite websites. By subscribing to their RSS feed, you can choose to have their updates go to your homepage, email or reader.
The google reader give you a lot of flexibility to organize, star and tag posts. It is laid out in an easy to read way to track all the blogs that you follow. We enjoy igoogle as it summarizes several blogs on one page and we can quickly scan for new titles.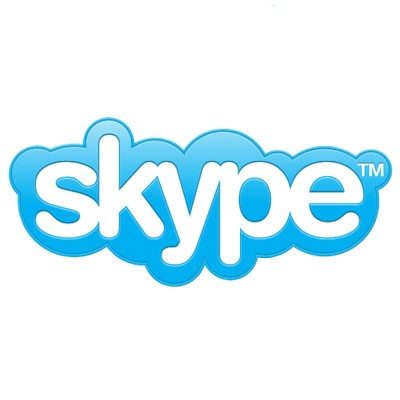 We now can't live without skype. We have started taking business meetings on skype with its free internet calling. Use it like a telephone for video calls or even instant messaging.
It is an invaluable tool for travel bloggers that are never in the same country as their clients. Phone calls are expensive, but Skype is free!
–
–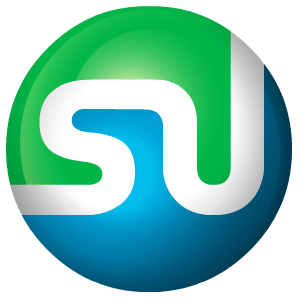 su.pr
For scheduling tweets and encouraging stumbles, su.pr is a great tool to keep your blog post alive and well when you can't make it to your computer regularly. You can schedule posts to be tweeted up to a week in advance with su.pr
–
–
Read More
10 Essential Plugins for Travel Bloggers
Top Applications for Travel Bloggers