Austria is a holiday mecca adventure travel and snow birds in the winter but what do you do during the other 9 months? I had a chance to travel to Hopfgarten in Brixental.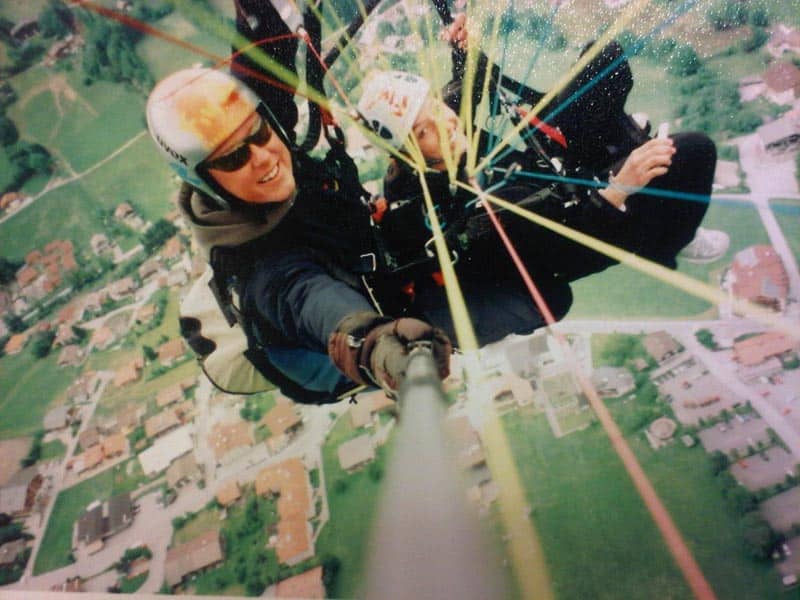 It's one of the biggest and popular skiing grounds in Austria's Ski Velt (side note: I'm not a skiier and on more than one occasions I lost my snowboard down two separate ravines, but that's a story for another day). This time I was looking for adventure travel.
I found three awesome ways to experience in Austria off the slopes and outta the cold.
Adventure Travel in Austria
White Water Rafting
Hopfgarten is a tiny village of about 5,000 people and, like the rest of the Austrian Tirol, lies in the backdrop of 700 mountains. With the warmer temps, we tried our hand at white water rafting on the Inn River. The waters were supposed to be calm so we could cruise through and paddle, but the rapids were anything.
Apparently you're not supposed to do this if you can't swim.
Side note: I can't swim.
I can paddle but I'm far from an olympic swimmer.
I asked to double up on my life jacket, but apparently it's counterproductive? I've also never been someone to take no for an answer. I never believed in the mindset "I can't". Those words were just never in my vocabulary.
So, I went for it and held on for dear life. Controlling the raft on rapid water is not easy and if you get bumped out of it you'll have to try to swim back.
I'm glad I didn't listen to the rule gods because this was one of my favourite adrenaline rushes I've ever experienced. The rapids are generally low grade 2-3. You're suited up with a full body wetsuit, boots, jacket, helmet, and an instructor to help guide you along.
The best part is that you're in the Austrian Alps with massive mountains, snow-capped peaks, super-fresh air, and amazing scenery all around you making for the perfect adventure travel destination. White water rafting is a must in Austria.

Budget: 40€
Mountain Biking
We rented a bike in the picturesque valley of Windau and rode through a maze of lush green paths. There are 750 kilometres of trails, alpine paths, and roads to cycle or climb your way up, not to mention towering Alps, the local villages, and quaint countryside.
I loved this part of the trip because I was finally getting the exercise I so desperately needed!

Budget: 20€ or less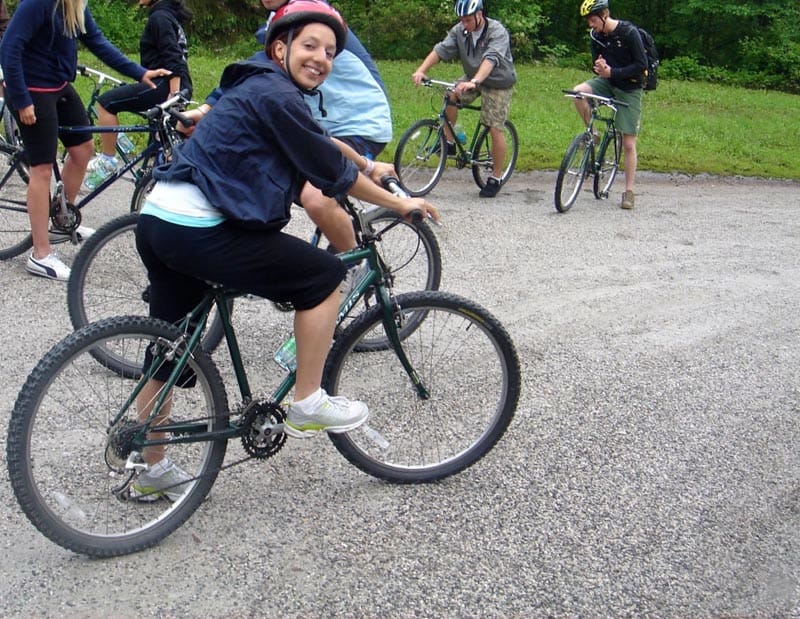 Paragliding
Hopfgarten is only about 620m above sea level but you'll get much higher paragliding over the Tirol. It's by far the way to get the best views!
The only skill you need is running fast for the take-off. If you can't do that then you can get a lil' help from your tandem instructor, who also adds some crazy air tricks and acrobats. It can be a bit pricey but the experience is well worth it.
You'll get amazing panoramic views of Austria's Alps, hill tops and the colourful houses below. We lucked out – the morning rain cleared up for us just in time to fly!
Budget: about 100€
Travel Blogger BIO…..
After spending $30,000 on a degree and joining the corporate world, Cristina realized life should be about experience more than destination.
She is a Canadian traveller who now lives life by passion. When she's not tracking down smurfs, she can be found at Travolution, inspiring others to travel more, live better and experience the world.
You can also follow her on Twitter or Facebook.
Read More:
You Might Also Enjoy