Yes, you can jump!
I always loved traveling. I couldn't get enough of being out and seeing the world: How the world really is – beautiful, mean, happy, sad, and crazy… But I was with my office job.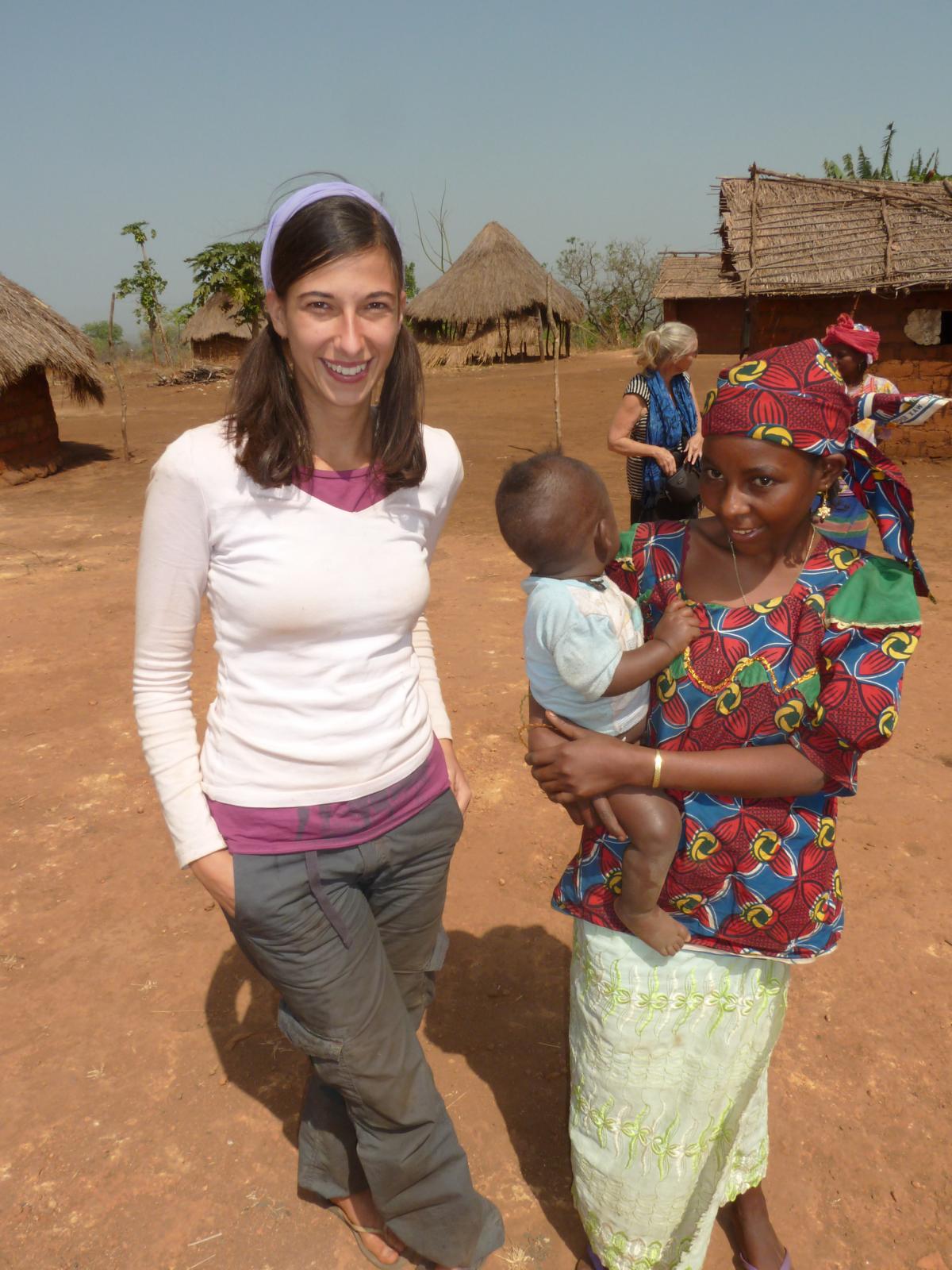 I wasn't unhappy, but there was always this longing in my heart for something more meaningful and challenging… And there is nothing more difficult to change when actually everything is all right. You will always find buts… I didn't really want to travel on my own, I had many friends at home, a well-paid job, I could afford my holidays, but there was this other "but" in me… stuck in my head. And one day I found a compromise: Getting a six-month sabbatical. The job and my friends would still be there when I return from my adventures in West Africa.
In December 2010, I found myself on a plane to Douala, Cameroon. That is where my amazing adventure began. I could smell the freedom and feel the earth under my feet. I was free and full of energy. Instantly, I knew I would never return to my old job. But how could I afford a free life on the road?
This free life I speak of was made a reality when I applied to an overland adventure company from the UK. The company helped me pass my truck driver's license, training to be a mechanic (yes, you might be stuck in the middle of the Sudanese desert broken down in your future career as a tour leader and mechanic…) and a few months later I found myself driving overland trucks and leading tours from Cape Town to Cairo.
Jumping into one of my many adventures in Ethiopia: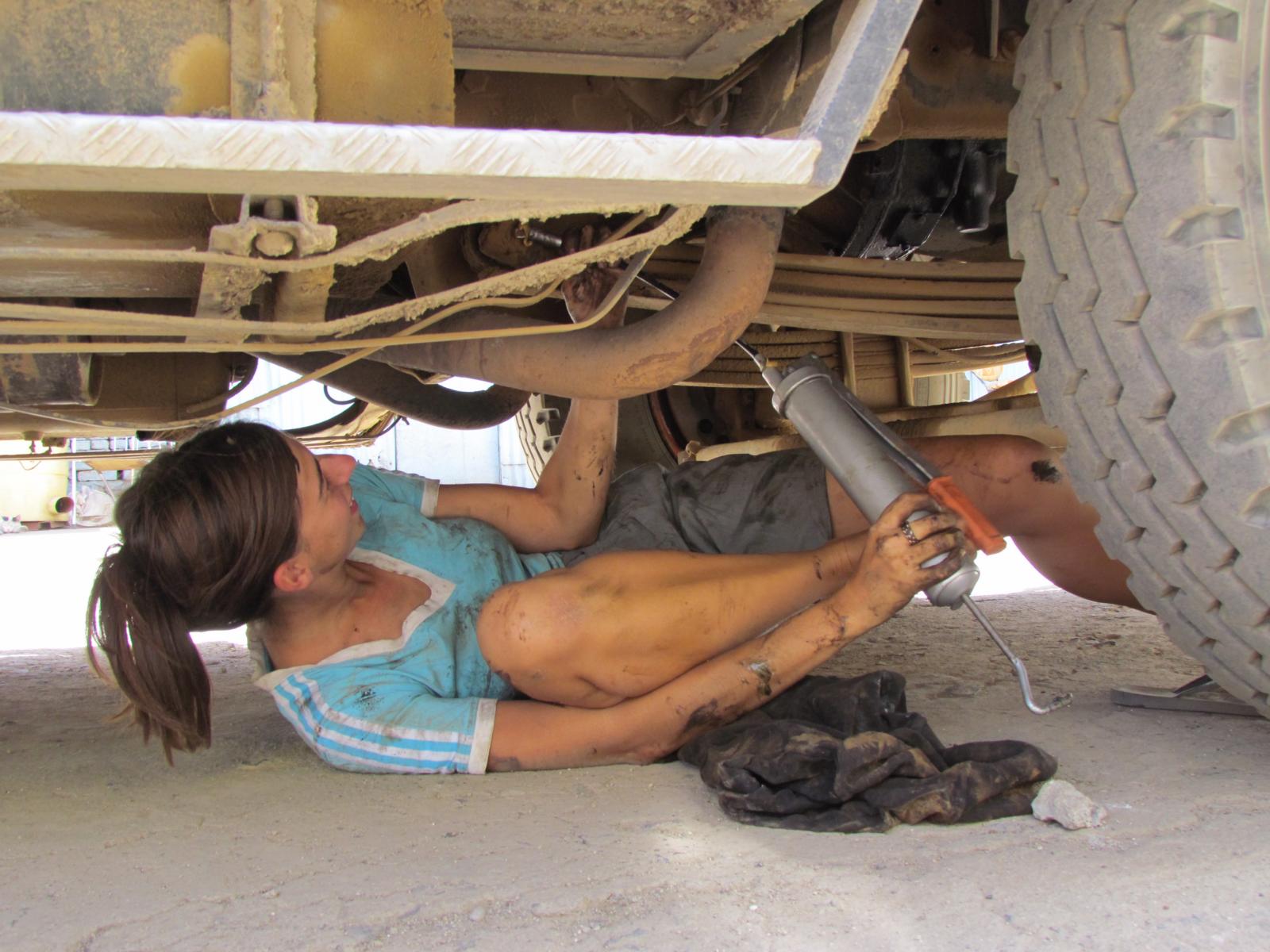 It is great fun to get all the attention… guys staring at you while you are driving giving you thumbs up, waving, calling others, pointing at you…but it can get too much…
…The truck doesn't start. I need a truck with two batteries (24 Volt) to jumpstart me. I try to explain that to some locals. The language barrier in Ethiopia is a massive problem. I repeat over and over again that I don't need a normal car, I need 24 Volts to start the truck. The guy looks at me and says: I love you! No, I do not love you and our conversation was about 24 Volt batteries to start my truck, I am running out of time! ARGH!
…Two hours later (I finally found a truck to jumpstart my weak batteries and had to pay 40 USD for the favour), I am stopping for some shopping in another town. Waiting in the driver's seat. 25 guys round the truck asking for my name, where I am from and declaring their love to me… my name is Gertie (the name written on my truck) and I am from Timbuktu…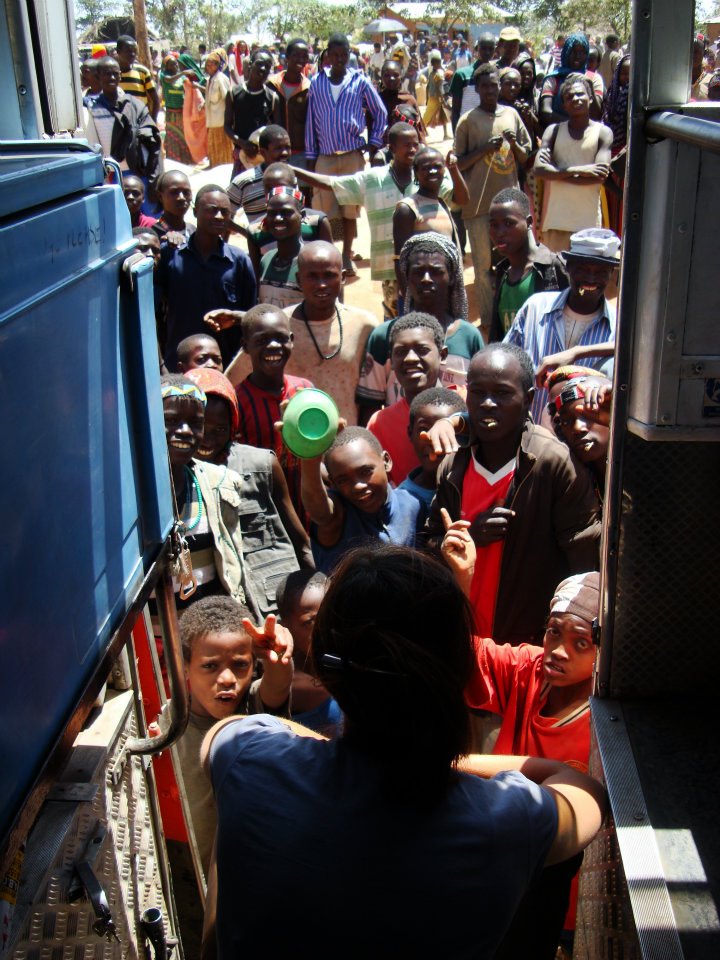 …I am dreaming during the night about unwinding hand brakes, it is a miracle that I have not overrun a kid or a donkey yet as it seems that people and animals are equally resistant. They are staying on the road even if you horn at them. Whenever you stop, kids are climbing up the truck asking you for pens, bottles, T-Shirts and money. There is either no power or no water or whatever and when you ask questions to locals they usually answer with "yes" even they don't understand.
Why do I love this job nevertheless?
…For the guy who brought me an extra blanket, which must have been waiting exactly until I went to bed and he suddenly appeared with the blanket. I didn't ask for it but without it I would have been freezing the whole night. …For the thousands of smiling faces who welcome you happily to their country and invite you in their homes for a coffee.
…For my happy passengers who just follow us whatever we do and are patient, helpful and good fun! …No day is like the other day. I am never bored! …For the incredible feeling of freedom!
…Because it's a great challenge and I never needed so many different skills at the same time in any other job.
Jumping again…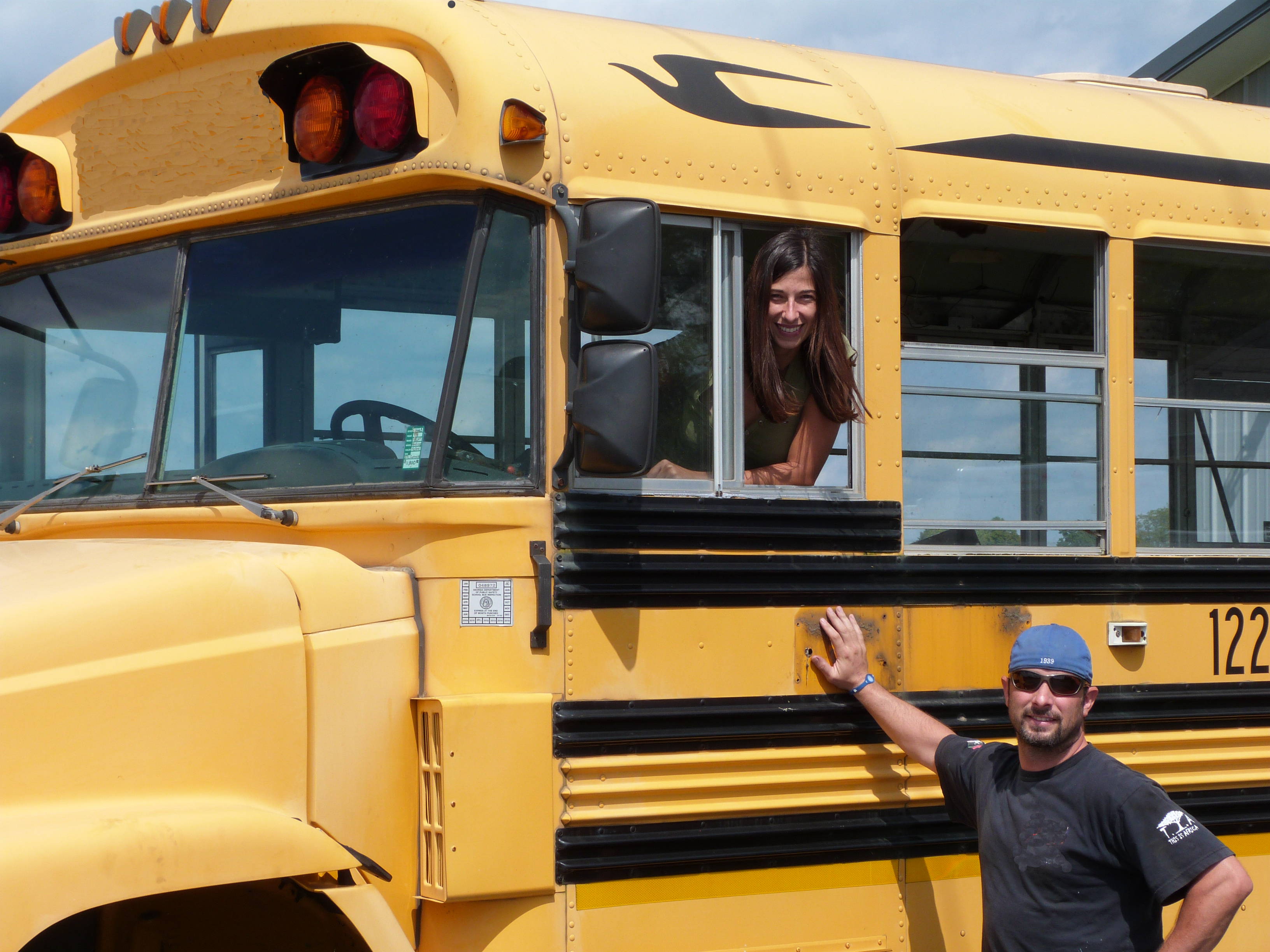 I love this job and I love to jump into new adventures and put myself out of my own comfort zone. This is why you find me one year after the story from Africa in the United States of America. I've found someone out in the world who is having the same urge to travel and to challenge himself. We were working together in Africa and are now starting our own tour company. We are remodelling an old yellow school bus and will be spending the 2013 summer season in Alaska sharing the passion with our passengers: Infinite Adventures – come with us and experience
the wilderness of Alaska!! If your dreams don't scare you, they are not big enough!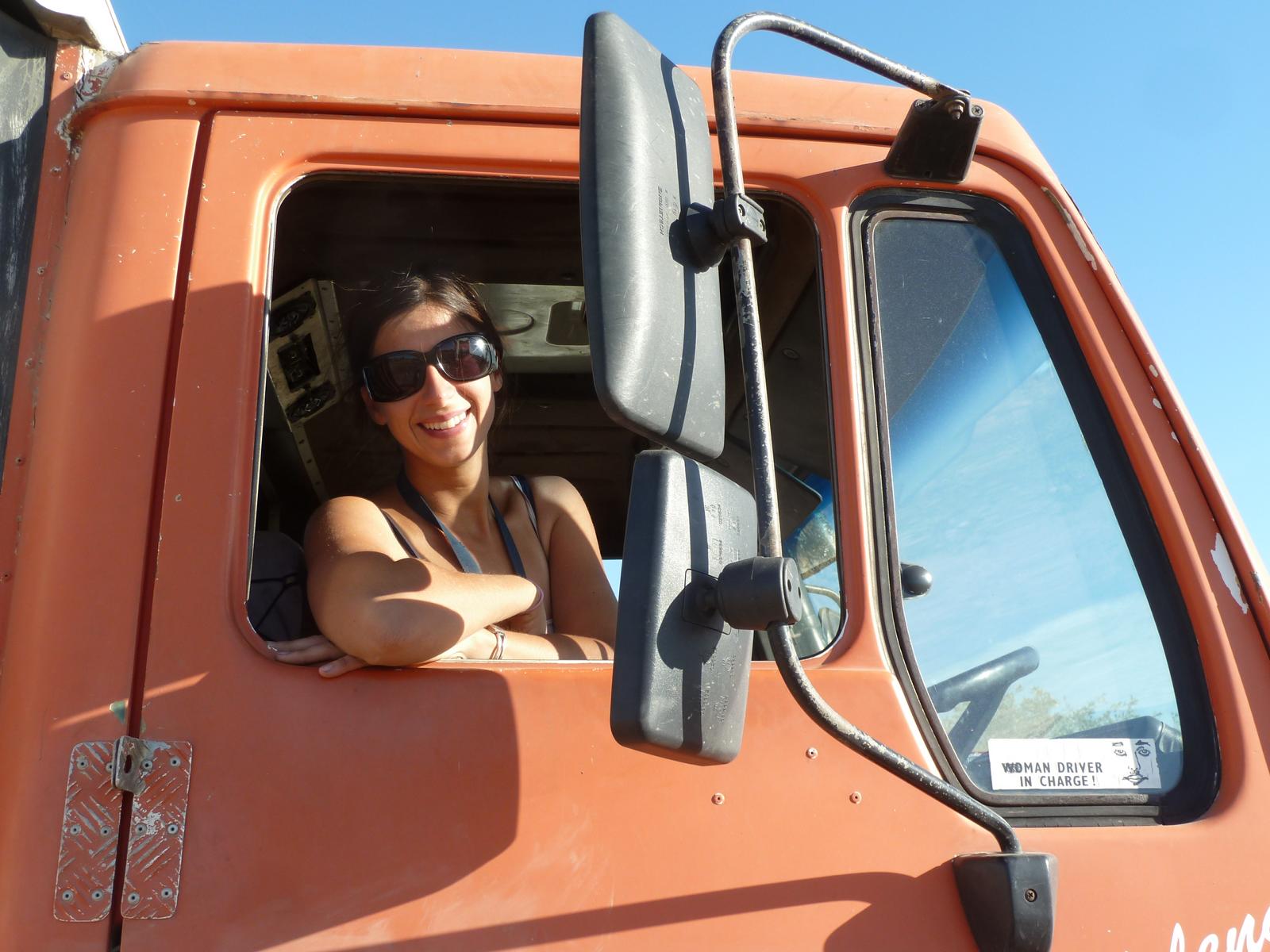 Bio: Natalie is traveling to see the "real" world. She love seeing beautiful landscapes and enjoying campfires as much as meeting people from other cultures. She does everything
to experience their lives: walking their streets, eating their food, and trying to speak their languages. After backpacking throughout West Africa (leaving Germany) at the beginning of 2011, she decided to make her life's passion her job. The last year and a half has been an epic journey traveling thousands of kilometers between Cairo and Capetown and Rio de Janeiro and Quito. The next logical step was to start her own company "Infnite Adventures" together with Dave. They both met in Africa working as tour leaders and they share their passion for travel and being outdoors.
Follow Natalie on the Web at Natalie In Africa, Alaska and …
Find out more about Alaskan Overland at Infinite Adventures
Join the social conversation at Facebook and on Twitter: @InfiniteAdv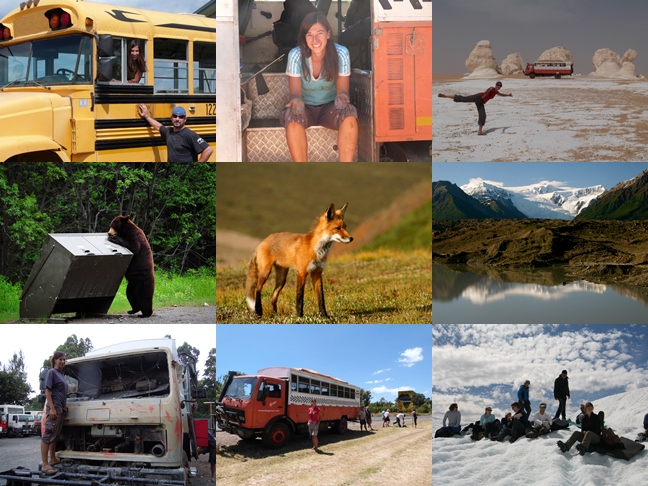 "Adventure is a path. Real adventure – self-determined, self-motivated, and often risky – forces you to have firsthand encounters with the world. The world the way it is, not the way you imagine it. Your body will collide with the earth and you will bear witness. In this way you will be compelled to grapple with the limitless kindness and bottomless cruelty of humankind – and perhaps realize that you yourself are capable of both. This will change you. Nothing will ever again be black-and-white." – Mark Jenkins