Recently, we made it home from our travels just in time to attend the launch of the new American Express AIR MILES Reserve Credit Card. As some of you may already know, Dave and I are proud American Express Canada Ambassadors and we take every opportunity we can to meet up with our good friends at AMEX Canada.
It was a festive evening at the Intercontinental Hotel in downtown Toronto as we were treated to a culinary world tour designed by the Food Network's Thirsty Traveller, accompanied by champagne and fine wine. As we mingled with our fellow travellers talking about where we've all been over the course of the past few months, we all eagerly anticipated the big announcement.
Howard Grosfield, President and CEO of American Express Canada and Bryan Pearson, President and CEO of LoyaltyOne (the operators of AIR MILES) were on hand to announce the next evolution in their ongoing partnership: a premium, co-branded Credit Card from American Express and the AIR MILES Reward Program that offers premium travel experiences and exclusive Cardmember customer service.
American Express has many cards dedicated to travel around the world (that's why we love them) and the new American Express AIR MILES Reserve Credit Card is an exciting addition to the family. The AMEX Reserve Card has all the benefits of an AIR MILES Reward Program with the premium benefits and service experience you'd expect from American Express.
Such as…
American Express Air Miles Reserve Card Benefits
•Priority Pass Lounge Access (our personal favourite!): AMEX Reserve Card holders get access to 600 lounges at airports around the world.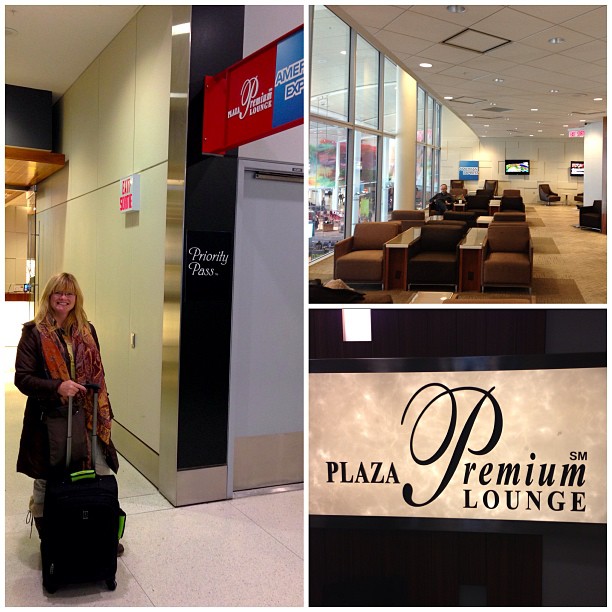 During our past few trips to the airport, we've taken full advantage of the airport lounges. They're fantastic. Premium Lounges offer free Internet, comfortable chairs, food and drink and a quiet environment to relax and freshen up away from the crowds. The lounges are crowd free, clean and cozy – what more could you want?
•Surprise & Delight: American Express is well known in Canada for offering exclusive and exciting entertainment events.
This February, we attended Ottawa's Winterlude opening gala with other American Express Cardmembers. What an amazing experience to sit at a table with fellow travel lovers while enjoying a 5 star dining experience prepared by award winning Chef Mark Lepine while watching an exclusive fashion show. Now that's a premium experience we've come to expect from the American Express Brand!
•The Front Of The Line Program:Another great benefit where Cardmembers get Advance Ticket Access to some of the best seats in the house. Got a favourite band you need to see? You don't have to worry about the general public beating you to the punch, AMEX Cardmembers get priority.
•Travel Insurance: From emergency medical to trip cancellation insurance, Cardmembers can travel with confidence and focus on having a great travel experience. We've been using the travel insurance benefits with our card for two years and it has given us great peace of mind.
Why We're Loving American Express
We've been using our American Express Gold Rewards Card for the past few years as we travel to the far corners of the world and have used it in every situation from buying groceries in Kazakhstan to filling up a tank of gas in Siberia and buying dinner at the southernmost city in the World – Ushuaia Argentina.
Air Miles
We've also been collecting AIR MILES reward miles for years and have used our reward miles to purchase everything from movie tickets to ski passes. Imagine our surprise when they held a draw and we were the lucky winners of 1000 AIR MILES reward miles!
American Express and AIR MILES are a match made in heaven for the avid AIR MILE Collector who is also an avid traveller. This card gives you so much more than just earning and redeeming reward miles. It gives you a full service experience.
Added Travel Benefits
The American Express AIR MILES Reserve Cars has some amazing added travel benefits beyond those listed above and before we send you off, we want to highlight a few more benefits that stand out to us.
AMEX Reserve Cardmembers will receive:
1 annual Companion Flight (1,450 reward miles) in economy class
Access to the Toronto Pearson Priority Security Lanes and Toronto Pearson Priority Limo and Taxi Lanes
The choice to redeem AIR MILES reward miles to cover taxes and fees on flight redemptions
Access to available Business Class seats for flight redemptions
Exclusive access to an AIR MILES Concierge Service, offering personalized travel planning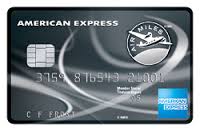 If you want to find out more, visit American Express Canada to apply.
We love it so much that we've decided to switch from our American Express Gold Rewards Card to the American Express AIR MILES Reserve Card to allow for even more travel benefits.
Visit American Express Canada for more information.
The annual fee is $299 and $50 for a supplementary Card. A couple of visits to the lounge and the fees are covered. That doesn't even include the hundreds of dollars in yearly savings on travel medical insurance and reward redemptions. We easily earn at least a week of hotel stays each year simply by using our American Express card wherever we go.
We're kicking off our next leg of travels in Morocco, I wonder what goodies we'll be putting on our American Express Card in 2013?