OK, Everywhere is an exaggeration, but with all the writing and guest appearances we've been doing lately, it does feel like everywhere and besides, we like the title.
ThePlanetD Media Appearances
It has been an exciting time for us as we've settled into slowing down and accepting less travel opportunities. It's actually given us the time to explore other project and write for other people. It's been ages since we've done a round up of all the places we've shown up around the Internet, so we thought we'd highlight a few of our favourite special appearances on the net!
USA Today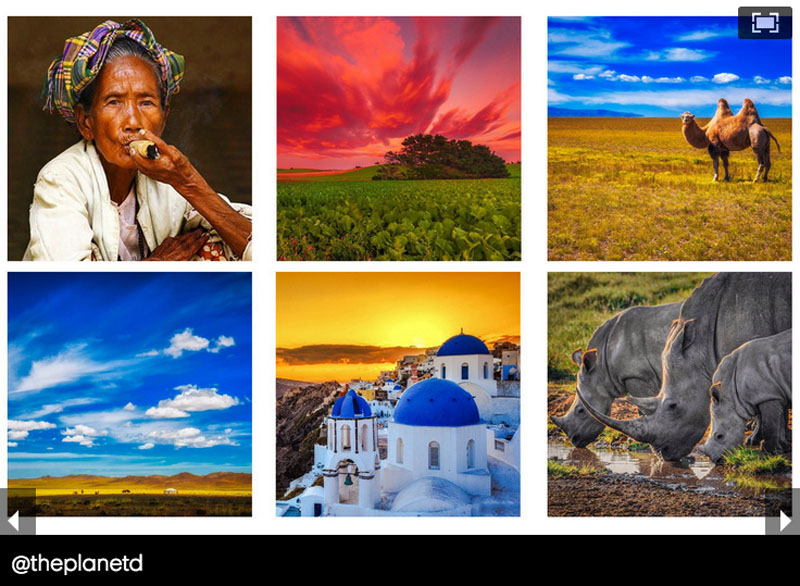 I had to edit this post as this just came in yesterday! We're so excited to be named as one of the best Instagrammers in Travel by USA Today. Many of our friends are on the list with pal Kirsten Alana at the top! Check out the entire list here!
See: 20 Top Instagrammers to take you around the world
TripIt
[responsive-video identifier="gumOmAGrIBU"]
If you didn't know, we've teamed with TripIt.com to document our progress of finding balance. We've created two videos for them discussing the struggles we've been having in life creating a life of balance and what steps we are taking to create a more balanced life. Check it out!
Read: Life is Better with Balance
Adventure.com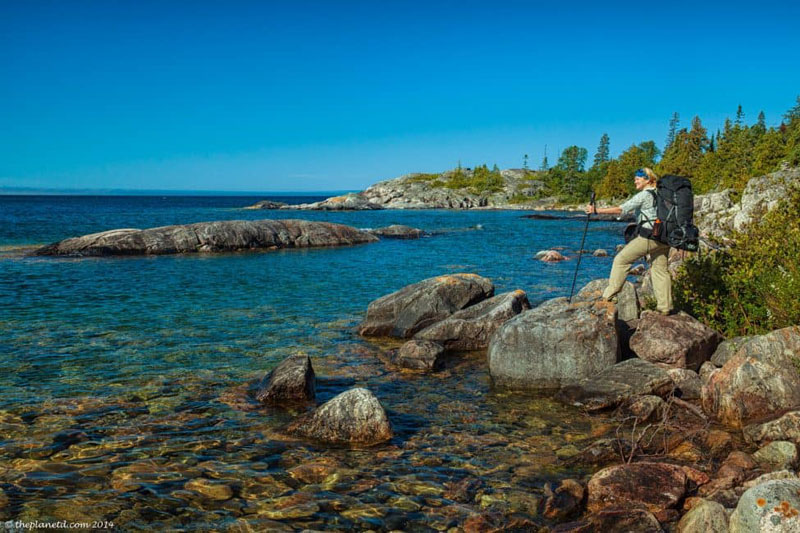 The is the coolest websites started by the founder of Intrepid Travel. We are thrilled an honoured to have a three part series about our travels in Ontario up on the website this week. It's a very cool place for all your adventure needs, check out our articles and explore the site a bit while you are there!
Read: Trekking the Pukaskwa Coastal Trail and The Ultimate Outfitters Guide to Paddling Ontario
Explore the Elements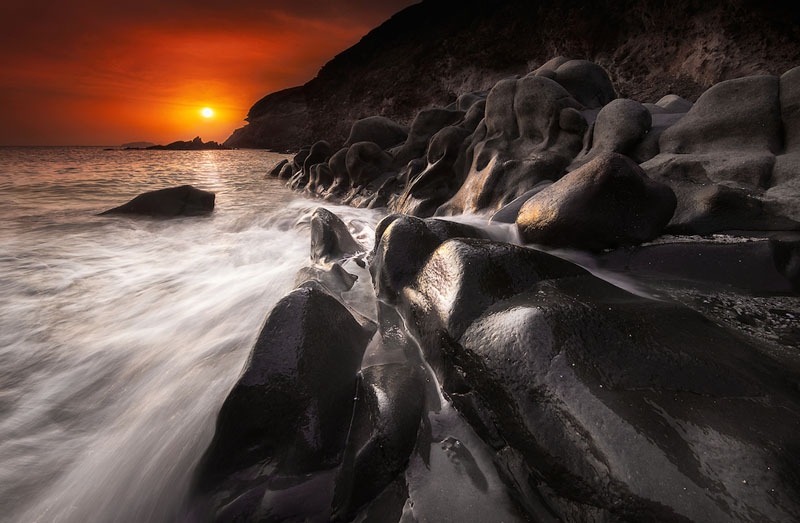 Dave was a judge in the Explore the Elements Photography Contest and is very excited to announce the winners of this £5000 travel fund. He and 3 other judges chose and overall winner and then each of them chose a single winner in the categories of the earths 4 elements. Dave judged the earth element.
A huge Congratulations to the winners: The winner I chose for earth was John Ramer and the overall winner shown above came from Motaz Alnahdy. The photos for all the elements were amazing and you can view all the winners and runners up at the link below.
Check out all the details at Thomas Cook Travel
Intrepid Travel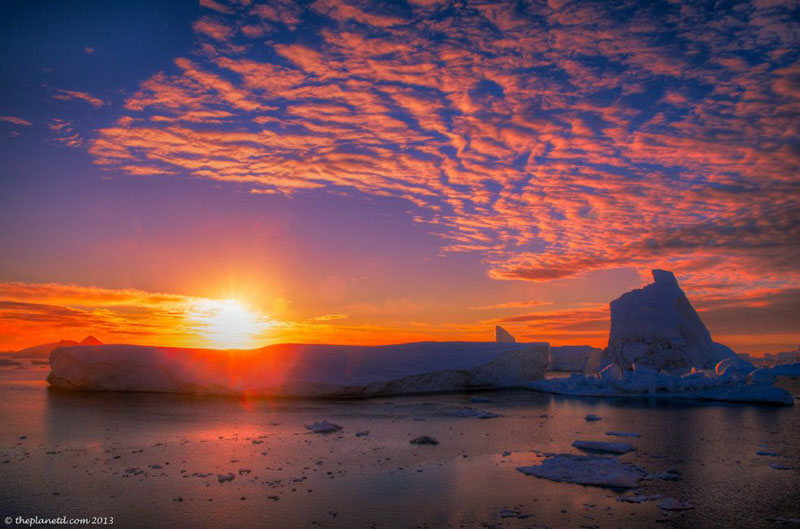 Speaking of Intrepid Travel, we joined them last week in a huge Polar Twitter Chat about our time in Antarctica and the Arctic. For those of you who didn't know, Intrepid Travel was the first company that took a chance on Dave and I and worked with us. They were one of the pioneers of people working with bloggers and we are always thrilled to be able to work with them whenever we can. Enjoy our interview about the Polar regions on their blog!
Read: Ask the Experts, Polar Travel
Expedia Viewfinders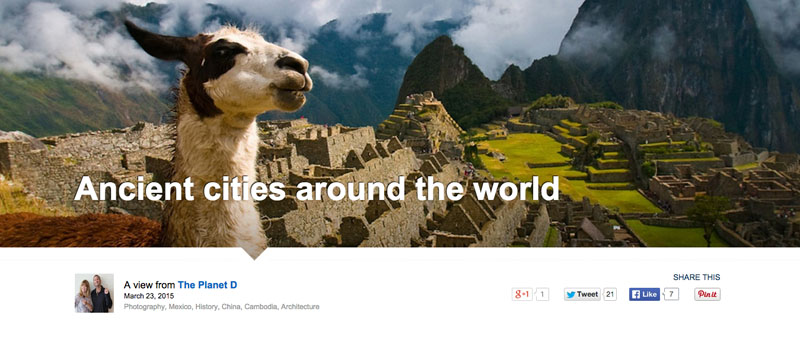 This is the tops of our list for thrilling projects, but we put it later in the post because we think most of you know about our Expedia relationship already. Did you know that we are regular contributors to the Expedia Viewfinder blog. We share our stories from around the world with Expedia readers and it's a thrill and huge honour to work with them and our talented fellow Viewfinders. We'll be seeing them next month in Maui and we can't wait for our yearly reunion!
Yahoo.com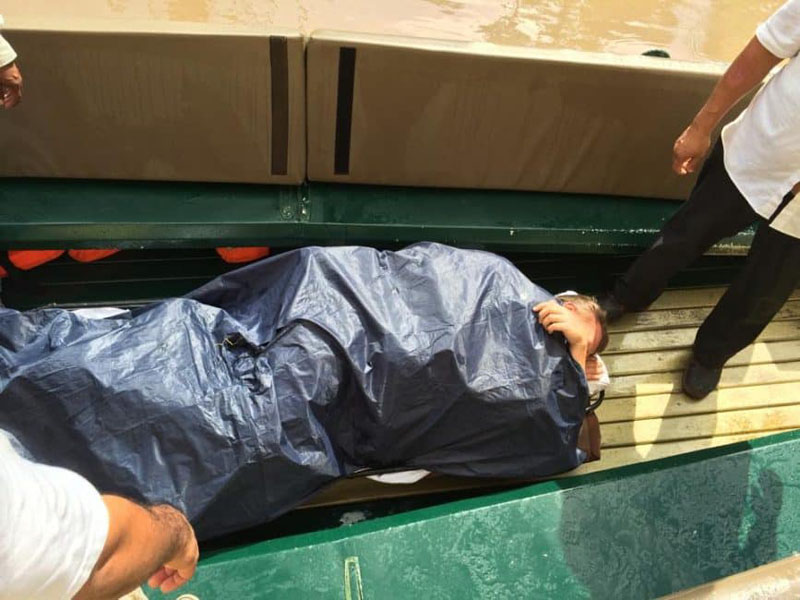 There is an editor at Yahoo.com who we absolutely adore. Jo Piazza is has published several books, is an award winning writer and for some unknown reason, has taken a liking to us. We are very grateful for Jo's support. She has allowed us to write for Yahoo Travel whenever we have something interesting to share and I must say, our latest article about Dave's accident in the Amazon was something we were very proud of.
Read: Accident in the Amazon
Matador Network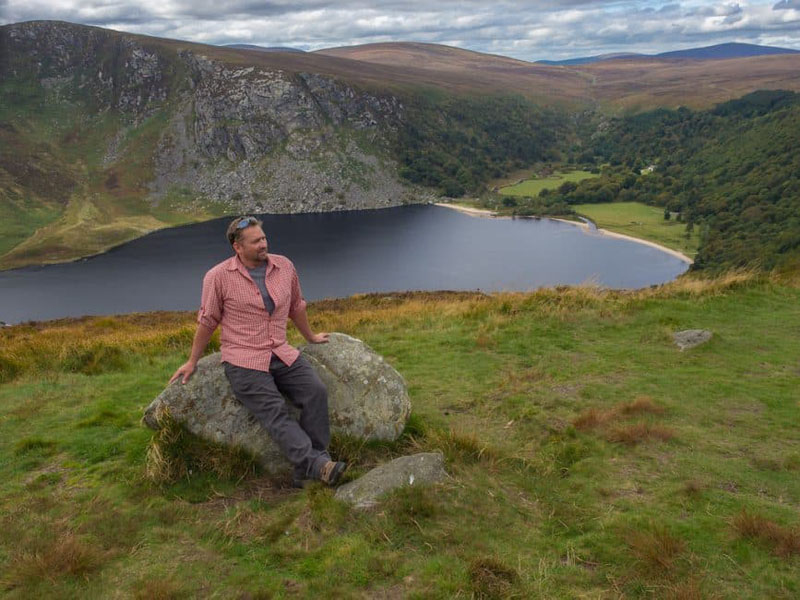 We've always loved Matador Network. As a matter a fact, they were the first publication we ever wrote for online when we started our blog that paid us some money! We've never forgotten their generosity is sharing our articles at ThePlanetD and giving us a break when we were new writers. We even were a part of their early testers of Matador U!
We've had a few conversations with the guys there and when they asked us if we'd mind them spotlighting Dave's accident on the Amazon, we were happy to chat with the team. We actually had two articles come out of that interview and I must admit, the more personal one by … was our favourite!
Read: Finding Balance after a BackBreaking Fall and the more intimate version at The Strange and the New
Mashable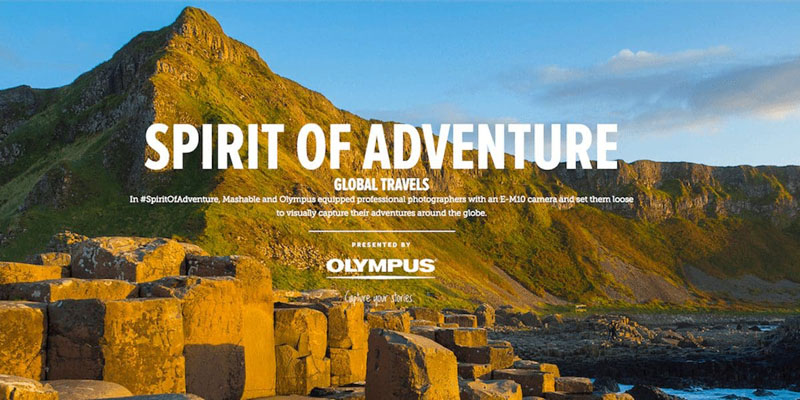 Imagine how excited we were when Mashable sent us an email asking to work with us on a photography project. They sent us an Olympus camera and gave us instructions to capture the "Spirit of Adventure" during our travels. What a huge honour to see our photographs on such a huge website!
Read: Beautiful Globetrotting Photos
Royal Robbins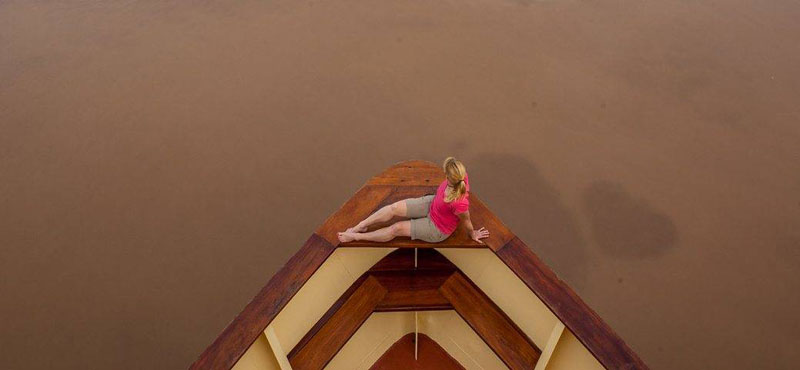 Last year were so excited to become Royal Robbins GoEverywhere explorers. We loved their clothing and we loved writing articles for their GoEverywhere Blog. Our articles our still coming out and we're still wearing their clothes and loving it!
Check out our latest: Love Along the Amazon
TV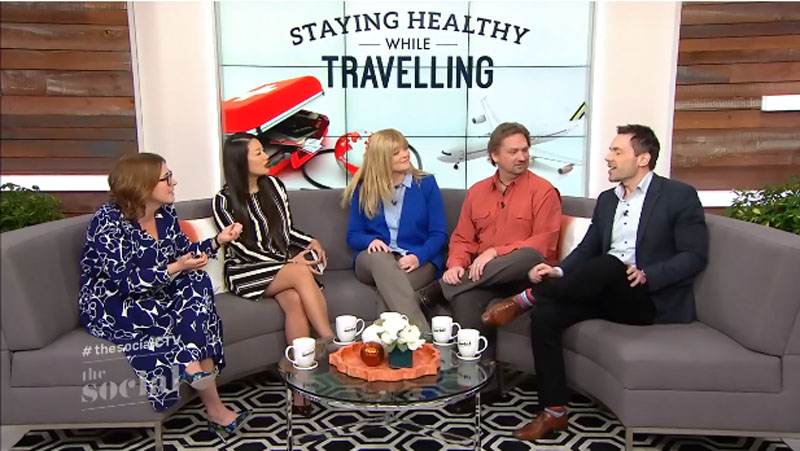 These past couple of Months we've appeared on , BBC World, CTV's the Social, CHCHTV and Calgary Morning. We've been interviewed by CBC Radio and other Radio stations around Canada. It's been exciting for us to enjoy so many guest appearances to talk about travel.
There is no way you are going to want to watch them all, but here are links to some of the appearances if you feel like checking them out!
Listen 
CBCRadio
Podcasts
Podcasts are the future people and we were very excited to be guests on the biggest out there, This week in Travel with Gary Arndt, Jen Leo, and Chris Christensen who wasn't able to join this week because he was travelling in Thailand.
[responsive-video identifier="Bi4k_4h5sLQ"]
Audio Player
Visas, Denials and Wasp Spray – This Week In Travel Episode 185
We also showed up a couple more up and coming podcasts with the wonderful on $5 podcast and Daily Travel Podcast. You can listen to them both!
Guest Posts and Travel Blogs
We love writing for other people. Whenever anyone asks us for a quote or interview, we always do our best to make time. Here are some of the hightlights where we've shown up on our fellow travel bloggers websites the past couple of months. We've had a lot of guest opportunities and I don't want to bore you with a tone of links, so here's a few of our favourites!
So that's a round up of everywhere we've been. Lucky we're back on the road tomorrow, it's time for a break!
---
Read More
Unplugged in Cuba: Why You Should Disconnect on Your Next Trip
Travel Books to Inspire the Wanderer in You