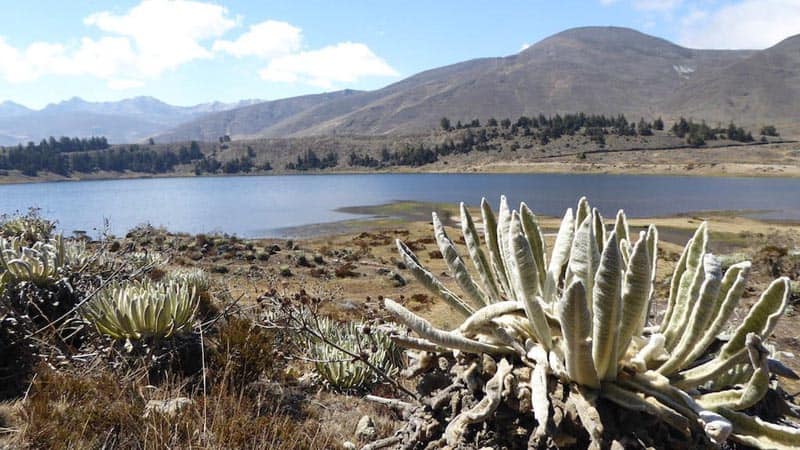 Rich with culture, history, and friendly locals, Venezuela is a chance to see something different.
Located on the northern coast of South America, it is filled with many white-sand beaches, blue waters, and natural wonders, making it a great getaway.
Fans of the outdoors will love Angel Falls, the highest waterfall in the world, or Pico Bolívar, the highest mountain in Venezuela.
As English is not spoken here as much, it presents a great opportunity to immerse yourself in a new language.
This Venezuela travel guide will help you plan your next vacation.
Fast Facts
Power voltage is 120V at 60 Hz.
Venezuela's currency is the Venezuelan Bolívar and 1 Bolívar is equal to 0.100125 USD.
The best way to get around Venezuela is by taxi or bus.
You will need to get a Venezuelan Tourist Visa prior to visiting, as well as a US passport valid for at least 6 months after your stay.
Crime can and does happen here, so keep valuables close to you and avoid being out at night.
Popular network providers in Venezuela include Digitel, Movilnet, and Movistar Mobile. Prepaid SIM cards can be purchased through any of these networks. Note that your phone needs to be unlocked in order to use a SIM card, meaning you will probably have to contact your current mobile provider to change your settings to unlocked.
Venezuela has a sales tax rate of 16%.
Budgeting
Accommodation
Budget: You can find some cheaper hotels at around 200 to 400 Bolívars per night. These hotels come with private rooms, Wi-Fi, and sometimes the hotel's restaurant and bar.
Mid-Range: For mid-range hotels, expect to pay between 500 to 800 Bolívars per night and enjoy private rooms and suites, an outdoor pool, fitness centers, and one (or more) restaurants inside the hotel.
High-End: Upscale hotels can go from 1,000 to 2,500 Bolívars per night. Amenities include outdoor pools, saunas, massage and salon services, airport transportation, a gift shop, and banquet rooms.
Check out our favorite booking platforms Booking.com, Tripadvisor and Air B&B for the best deals on accommodation in Venezuela.
Food
Food: The cuisine of Venezuela is a mix of European, West African, and Native American food, with food staples including corn, rice, meat, yams, beans, and plantains. Their national dish is Pabellón Criollo (white rice with black beans, pulled beef, fried plantains with melted cheese on top). Venezuela has a number of restaurants where you can try authentic Venezuelan food. Expect to pay around 200 Bolívars per meal for most places, or 250 to 1,000 Bolívars for fancier restaurants.
Transportation
Getting to Venezuela: The Simón Bolívar International Airport is the main airport for getting to Caracas, the capital of Venezuela, and is just 13 miles from the city center. The La Chinita International Airport is an alternative airport located in Maracaibo (northwest Venezuela), and is just over 9 miles from the downtown area.
Flights: You can check for the best flights to Venezuela on Skyscanner.
Train: The train system for passengers is nonexistent.
Bus: Buses are a cheap way to get around Venezuela and can be found in all major cities and towns. You can find buses for short trips with very cheap fares, as well as buses for long-distance trips that come with their own air-conditioning. You can also look for por puestos, which are essentially a ride share service that operates like a bus. Caracas also has its own metro system that runs frequently, with a typical fare costing less than 5 Bolívars.
Taxis: Taxis are another good way to get around and come with cheap fares compared to other countries. As they do not operate on a meter, it is a good idea to ask around about typical fares so you can negotiate the price with the driver. You can take a taxi for an individual trip or, if you know where you will be traveling, you can contact a travel agency and arrange private taxi transfers between cities.
Rent a car: To rent a car in Venezuela, you need to be at least 21 years old and have a U.S. driver's license. Prices start at around 400 to 600 Bolívars a day.
You can also compare prices here
Places to Stay
Hotel Waldorf: Stay in this beautiful 3.5-star hotel in Caracas.
Its prime location makes it a quick trip to the local movie theaters and beauty shops, as well as the Government Palace.
Afterwards, relax in an air-conditioned room or suite, head to the fitness center, lounge in the swimming pool and terrace area, or dine at the sky bar and restaurant.
InterContinental Maracaibo: Featuring beautiful views of the Maracaibo Lake, this four-star hotel is just minutes away from the Vereda del Lago park and the Aguamania waterpark, and just a thirty-minute drive to the La Chinita Airport.
InterContinental's amenities include complimentary breakfast, an Italian restaurant with 2 bars, and an outdoor pool and hot tub. Languages spoken at this hotel include English.
Lidotel Hotel Boutique Barquisimeto: Come stay at this four-star hotel in Barquisimeto.
Featuring a grand piano in the lobby and beautiful artwork in the rooms, this stylish hotel also includes a fitness center and outdoor pool, complimentary breakfast, free Wi-Fi, flat-screen TVs in each room, and the hotel's own restaurant.
The Lidotel also includes a private and secure walkway to the nearby shopping mall with many stores.
Packing Tips
Sunscreen: Protect your skin from the beautiful sun with some sunscreen.
Spanish Phrasebook: As many people do not speak English, bringing a phrasebook to help with translations will help you out.
Swimsuit: With so many beaches and waters to explore, make sure to bring a swimsuit with you.
See our packing tips: packing tips
When to Go
Venezuela, with its tropical climate, has two seasons: wet and dry. The wet season is between May and October and is considered the best time to see Angel Falls due to the increase in rainfall. March through May are the warmest months in Caracas. For those who want to pursue outdoor activities like hiking, November is a good month to visit due to the warmer temperatures and the start of the dry season. If you're going to Los Llanos, October may give you the best chance to see wildlife.
Things to Do
Canaima National Park: Fans of natural wonders will love the Canaima National Park. Declared a World Heritage Site, this park is the sixth-biggest national park in the world and is full of beautiful landscapes, diverse fauna, table-top mountains, and cliffs. Points of interest include Angel Falls (the highest waterfall in the world) and Mount Roraima (the highest of the table-top mountains). This park also has camping spots.
Parque El Agua: Come see Venezuela's first waterpark. Whether you want to relax in the lazy river or venture through numerous waterslides (including the 18-meters high Churun Meru), this is sure to be a fun day for the whole family.
Morrocoy National Park: Set on the Caribbean coast of Venezuela, this island is perfect for those looking for a getaway. Relax on white-sand beaches, explore numerous cays (including the very popular Cayo Sombrero), look for dolphins, whales and green sea turtles, and stroll through the nearby towns.
National Pantheon of Venezuela: Come learn more about Venezuela's history at this landmark in Caracas. Created in 1870, this mausoleum is now a final resting place for many of the heroes of South America, and also contains historical works of art, including a four-thousand-piece crystal chandelier.
Teleférico de Caracas: Take a cable lift and enjoy beautiful aerial views of Caracas while you ride to the El Ávila Mountain. Once on top, explore the El Ávila National park, grab a bite to eat, or go to the skating rink.
Booking Resources
Whenever we travel to we make sure to start with these companies.
We have tried a lot of different ones over the years and all of these have consistently proven to be the best when it comes to offering great prices.
We have used every one of these personally and continue to do so.
Booking.com: This is our go site to when comparing prices for accommodation. It is usually the has the cheapest prices, not to mention you get free cancellation and you are guaranteed the best price.
Trip Advisor: What we like about Trip Advisor is that we can look at all the reviews and then book our accommodation.
Air BnB: Airbnb is the main search engine we use when we are looking for a home or apartment rental. It is the best way to stay in areas that offer a more local feel.
Skyscanner: This is the first place we check for flights. It consistently comes back with the cheapest and best options. It allows us to compare a lot of airlines to get the best price.
Hostelworld: With one of the largest databases of hostels in the world, Hostelworld is the go-to site when you are looking for budget accommodation.
Rome 2 Rio: If you want to see how to get somewhere by plane, train, bus, ferry or car Rome2Rio lays it all out for you as well as related costs. I love how they show it all to you on a Google Map and it works offline.
Get Your Guide: For all your day trip and city guide needs, we use Get Your Guide. It has the world's largest collection of things to do with more than 30,000 activities in 7500 destinations.
World Nomads Insurance: When traveling you should always have travel insurance. We do.
Related