Tango, beef, gauchos, fútbol, Patagonia, the Andes; the classics alone make it an appealing travel destination.
Known for its juicy steaks that are often washed down with a glass of Malbec wine, Argentina is a land of natural wonders and people who have persevered through good and very bad times while maintaining their traditions and pride with a smile on their face.
Part European and part Latin American, it is hard not to fall in love with Argentina. This Argentina travel guide will help you plan your next vacation.
---
Fast Facts about Argentina
Argentine power voltage is 230 V 50Hz; Plug C & I
The Argentine currency is the Argentine peso and is around 16 ARS = 1 USD.
In Buenos Aires be cautious in all tourist areas. Stay in the tourist area of La Boca and avoid wandering around, especially after dark. Exercise caution in San Telmo, Congreso and Retiro.
The seasons are reversed in the Southern Hemisphere (winter lasts June through September and summer is December through March)
---
Budgeting
Accommodation
Budget – You can stay in budget hotels for as low as $15 US per night. These often include shared bathrooms, a shared kitchen, and free Wi-Fi.
Mid Range – Mid-range hotels start around $40 per night and may include a restaurant, lounge, and free breakfast.
High End – Luxury hotels can start at $150 and include a fitness center, sauna, and massage services. They may also have rooms with balconies or a view available.
Check out our favorite booking platforms Booking.com, Tripadvisor and Air B&B for the best deals on accommodation in Argentina.
Food
Food:
Empanadas – This appetizer is fried dough stuffed with meat or veggies and cheese and a popular dish anywhere you look.
Malbec – Argentina specializes in Malbec wine, so make sure to try a glass of this red wine.
Dulce de leche – You can't finish your meal without having this traditional dessert which tastes similar to caramel.
Provoleta – Grilled cheese lovers will enjoy this entree of cheese that's grilled and topped with spices.
Transportation
Getting to:
Flights: Travelers of all budgets can easily travel between Buenos Aires, Mendoza and Santiago (Chile) either with an airline (Air Canada flies between Santiago and Buenos Aires).
You can check for the best flights to Argentina on Skyscanner.
Transportation:
Buses: There are different bus companies but the two best options are CATA International and Andesmar. Sometimes companies require that you pay with a Chilean or Argentine credit card or that you have a resident number – in that particular case you will have to physically go to the station to buy and pick up your tickets.
If you plan on crossing the Chile-Argentina border in the winter time [principally between the months of May – September] than make sure you double check the weather before departing to the bus station. Winter time means a lot of snow in the mountains, which can translate to border closures. Border control has a TWITTER account that is updated regularly, stating if the border is open or not.
Taxis/Uber: Beware of the multitude of taxi scams in Buenos Aires! Never take unofficial taxis, keep an eye on the meter, take an official taxi from the airport, never pay in USD and don't fall for the "this is a fake bill you gave me!!!" There is now Uber and Cabify in Argentina.
Car Rental: Car rentals start at 1,000 pesos per day.
You can also compare prices here.
Places to Stay
Claridge Hotel Buenos Aires – This Buenos Aires hotel has suites available with fireplaces and whirlpools. You'll also have access to an outdoor pool and a gym.
Mine Hotel Boutique – This luxurious hotel offers free breakfasts and some rooms with whirlpool tubs or balconies. They also pride themselves on being kid-friendly and have a full laundry service.
Hotel Ghala – This Salta hotel is located right in the city center, so you'll be within walking distance to restaurants and shops. They also have a fitness center and parking available.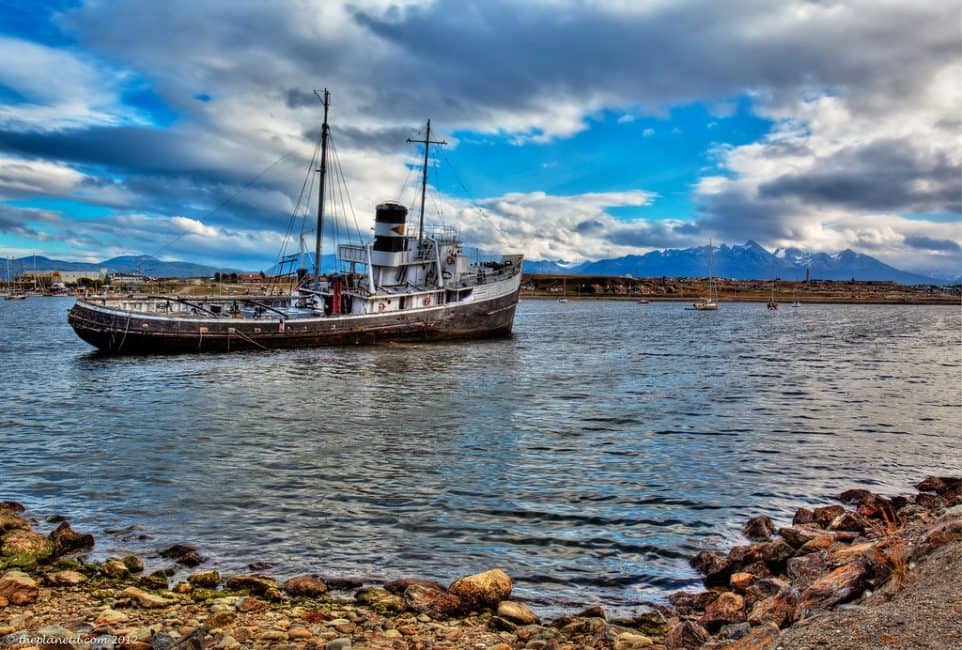 Packing Tips
Argentina has a varied climate from the subtropics along the northeastern border with Brazil to the subpolar regions of Tierra del Fuego in the south. Buenos Aires and the Pampas have a temperate climate; it's pretty cold in winter, hot and humid in summer.
Classic Basic items – You do not need to be a fashionista to blend in. The key is in embracing neutral toned items that can be mixed and matched easily. Avoid logos, baseball caps, shorts, hoodies, flip-flops and running shoes as these items scream tourist!
Layers – You could possibly be sweating all afternoon and then be freezing by nightfall! Make sure to stock up on the layers. Buenos Aires can get pretty chilly in the winter time so make sure to bring a light jacket, scarf and gloves to keep warm. If you plan on going to Patagonia, especially during the winter time, make sure to pack a high-quality insulating layer.
Feminine Products – hey ladies! If have a particular brand that you love, pack it. Products are available but options are limited.
Personal Safety products – Certain areas in Buenos Aires are known as pickpocket hotspots. Before leaving for your trip, make sure to pack some personal safety products, like money belts and locks, so that you can keep your valuables safe on your trip.
See our packing tips: packing tips
When to Go
Due to Argentina's large size, the best time to visit the country depends on what city you plan on staying in. For example, Buenos Aires is hot all throughout the year. However, it tends to die down during July and August, which makes being outside more enjoyable.
If you're heading down to Patagonia, December through March is best for dry weather, which you may want if you plan on hiking and camping.
Things to Do
Adventure
Visit the Fin del Mundo – The catchphrase for Ushuaia, Argentina is Fin Del Mundo (The End of the World) and it truly feels like you are at the bottom of the world when visiting this southernmost city on earth.
Hike Patagonia – Patagonia is a hiker's dream, and you can take day hikes or camp overnight in this beautiful area.
Culture
Tango – A fun way to spend a night out is taking tango lessons or visiting a local dance club.
La Boca – This is a colorful neighborhood that's great for taking photos and full of steakhouses.
Sights
Southern Fuegian Railway – Spend a day on this gauge steam railway that goes to Tierra del Fuego, or "The End of the World."
Valdés Peninsula – This peninsula is full of wildlife including penguins, sea lions, and elephant seals.
Argentina Travel Guide: Best Booking Resources
Whenever we travel to we make sure to start with these companies. We have tried a lot of different ones over the years and all of these have consistently proven to be the best when it comes to offering great prices.
We have used every one of these personally and continue to do so.
Booking.com: This is our go site to when comparing prices for accommodation. It usually has the cheapest prices, especially in Europe and we love their interface. Not to mention you get free cancellation and you are guaranteed the best price.
Trip Advisor: What we like about Trip Advisor is that we can look at all the reviews and then book our accommodation. TripAdvisor is where we go when we want to compare prices with multiple accommodation providers.
Hostelworld: With one of the largest databases of hostels in the world, Hostelworld is the go-to site when you are looking for budget accommodation.
Skyscanner: This is the first place we check for flights. It consistently comes back with the cheapest and best options. It allows us to compare a lot of airlines to get the best price.
Rome 2 Rio: If you want to see how to get somewhere by plane, train, bus, ferry or car Rome2Rio lays it all out for you as well as related costs.I love how they show it all to you on a Google Map and it works offline.
Get Your Guide: For all your day trip and city guide needs, we use Get Your Guide. It has the world's largest collection of things to do with more than 30,000 activities in 7500 destinations.
World Nomads Insurance: When traveling to Italy you should always have travel insurance. We have found the best bang for your buck is by far World Nomads.
---
Argentina Travel Guide: Related Articles