It might be known because of the Panama Canal, but this small little country, home to just over 4 million people, has a little something for every time of traveler from rainforest tours in the cloud forest, scuba diving with whales, interacting with local communities and even world-class dining, nightlife, casinos and shopping! Costa Rica who?
Many tourists will probably stick to the tourist trail, which includes Bocas del Toro, Boquete, the San Blas islands, and Panama City, but if you head to some of the lesser-known destinations you'll find better food, views, and cheaper prices. So why not explore?
This Panama travel guide will help you plan your next vacation.
Fast Facts
The voltage in Panama is between 110 and 120 volts AC. Plugs are typically the 2 pronged flat type so US and Canadian travellers will not typically need a plug adapter (unless your device requires 3 prongs); plug Type A and B.
The official currency of Panama is the Balboa, named after Spanish explorer Vasco Núñez de Balboa, who discovered the Pacific Ocean in 1513. However the currency used day-to-day in Panama is the US dollar. Currently there are Panamanian coins that have the same weight, dimension and composition of the coins used in the USA (1, 5, 10, 25 and 50 cents). Panama also has its own $1 coin. For paper money, only the US Dollar is used (there are no paper Balboas). In short? Bring only USD paper money as USD coins because they won't be accepted in Panama.
Tap water in Panama City is safe to drink, as is the water in most other parts of the country. But buy bottled water or purify your own water in the provinces of Bocas del Toro and Guna Yala.
All visitors require a valid passport when entering Panama (that doesn't expire in the next 3 months) and an onward/return ticket.
If you are short on time, domestic flights are relatively cheap and can save you a lot of time. Air Panama is the only company flying to San Blas. Take notice; the only airports in San Blas are; Achutupo (?ACU), Corazón de Jesús (?CZJ)?, El Porvenir (?PVE)?, Malatupo (?MPP)?, Playón Chico (?PYC)? and Puerto Obaldía (?PUE)?. Searching for San Blas will not work.
Budgeting
Accommodation
Budget – You can stay in a budget hotel starting at $30 US in Panama. They may include free breakfast, be close to public transit, and have free Wi-Fi.
Mid Range – Mid-range hotels start at $60 per night and may include a restaurant, pool, and a business center.
High End – Luxury hotels can start at $150 per night and may have a rooftop terrace, upscale lounge, and massage services.
Check out our favorite booking platforms Booking.com, Tripadvisor and Air B&B for the best deals on accommodation in Panama.
Food
Food:
Sancocho – This is the national dish of Panama, which is a spicy stew with chicken and vegetables.
Tostones – This side dish is fried pieces of green plantains, which you'll see offered in many restaurants.
Chicheme – This corn-based drink tastes like almond milk and vanilla, and is perfect when you need to cool off.
Hojaldras – You may see this food at breakfast, which is a fried pastry topped with sugar.
Transportation
Getting to:
Flights: Many airlines fly directly from North America to Panama, such as United, Delta, and American. You can also fly direct from Europe through airlines such as Air France or KLM.
You can check for the best flights to Panama on Skyscanner.
Transportation:
Buses: Buses are fairly inexpensive in Panama, and you can get around major cities for less than $1. You can also take faster buses, known as buses that go on the "corredor" routes.
Taxis/Uber: Taxis can start around $10 in the city and cost between $25-$30 to go from the airport to Panama City. Uber is also available in major cities.
Car Rental: You can rent a car in Panama for as low as $10 per day.
You can also compare prices here.
Places to Stay
Hotel Caribe – This budget hotel is in the middle of Panama City and offers free parking and breakfast. You'll also have access to a casino, restaurant, and lounge.
Central Hotel Panamá – This beautiful property is located in Old Town Panama and has a rooftop pool, room service 24 hours a day, and a spa.
Hotel Bocas del Mar – Head out of the city to relax at this hotel on the Pacific Ocean. There is a boat launch, two pools, and water activities such as kayaking available.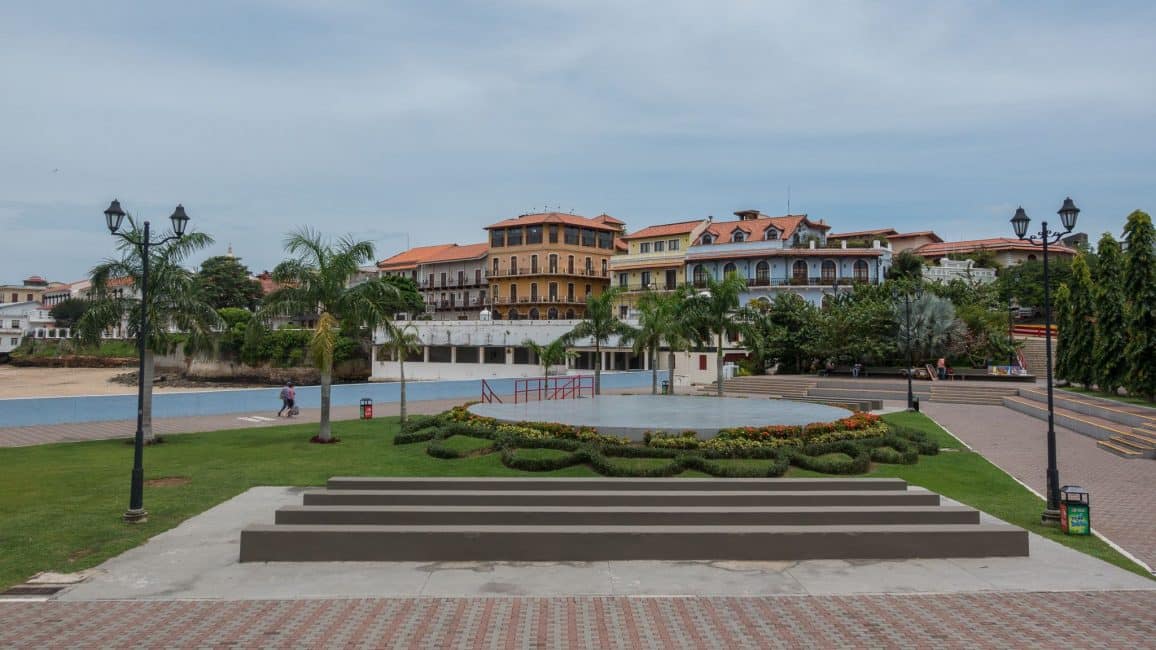 Packing Tips
Panama has two main seasons: a hot and humid wet | winter season which lasts between May to January and a very short dry | summer season.
Personal Safety products – Before leaving for your trip, make sure to pack some personal safety products, like money belts and locks, so that you can keep your valuables safe on your trip.
Protection from the elements – pack sunscreen, sunglasses, a hat and bug-spray to prevent getting bitten by a mosquito (that might have malaria!)
Pack a light sweater – For some strange reason, Panamanians love to blast the air-conditioning in restaurants, malls and on transportation so make sure to pack a light-weight sweater that you can throw into your backpack or purse.
Dress for the Location – Panama City is generally a fairly casual city. Despite the heat, you will find that most people wear light pants or jeans during the day and dress up a bit at night for dining out. In the lowland areas, light, loose-fitting shirts and shorts, capris or skirts are essential but, if you plan on hiking or camping while you are in Panama, you should bring warmer clothing, such as sweaters and windproof jackets. Though temperatures are generally warm at sea level, Panama's mountain ranges can get cold after the sunset. Also, be sure to take into consideration any activities that might require specific attire like jeans for horseback riding, a long sleeve windbreaker for fishing or boat trips and of course a bathing suit for any water activities.
Rain gear – if you plan on visiting Panama from mid-April to December be prepared for spontaneous thunderstorms. Although they don't last long, downpours are quite heavy. Since rain is absolutely expected during this season, be sure to prepare umbrellas and lots of waterproof items.
See our packing tips: packing tips
When to Go
If you want to visit Panama during the dry season, you should visit from January to April. This will give you the best weather if you want to go hiking in the jungle or hang out on the beaches. You should also note that if you're visiting the Pacific side of Panama, you're likely to get daily rain when visiting from May to November.
Things to Do
Adventure
Whale Watch or Scuba Dive at Coiba: Coiba National Park, Panama is the only place in the world where migrating Humpback Whales from both the Arctic and Antarctic, meet from June to November and from December to April to mate and give birth to their calves.
Surf's Up Dude! Panama is an amazing surfing destination. There isn't just one spot as Panama has an abundance of super-surfable waves for every type of surfer and options for both beginners and pros.
Hike Volcan Barú: At 3,474 meters (11,398 feet) Volcan Barú is the highest mountain in Panama. This active volcano is one of the few places in the world that you have the chance to see both the Pacific Ocean and the Caribbean Sea at the same time.
Culture
Visit the San Blas Islands: an archipelago comprising approximately 365 islands and cays, of which only 49 are inhabited. They lie off the north coast of the Isthmus of Panama, and are home to the Kuna Indians. The San Blas Islands are a popular vacation destination in Panama primarily because the islands are not yet discovered by mass tourism and are fully controlled by the native Kuna's.
Visit the Archaeological Site of Panamá Viejo and Historic District of Panamá: Founded in 1519 by the conquistador Pedrarías Dávila, Panamá Viejo is the oldest European settlement on the Pacific coast of the Americas
Uncover Casco Viejos's gangland past: the gang formerly known as Ciudad de Dios decided they wanted to tell their story in a way that was both interactive and profitable. They officially changed their name to Fortaleza and they turned an already photogenic piece of real estate in "el callejon" or the alleyway into an open-air food court. The business is called Fortaleza Tours, a walking tour of their former stomping ground, followed by food and drinks in the callejon.
Sights
Take a coffee tour: Boquete is known world-wide as a coffee destination and there are countless tours available where you will learn about growing, harvesting and processing coffee cherries.
Visit the Panama Canal: the best place to observe the canal operations is from the Miraflores Visitor Center. From large balconies, visitors can watch as the lock gates are opened and closed for ships to start or complete their journey through the Panama Canal.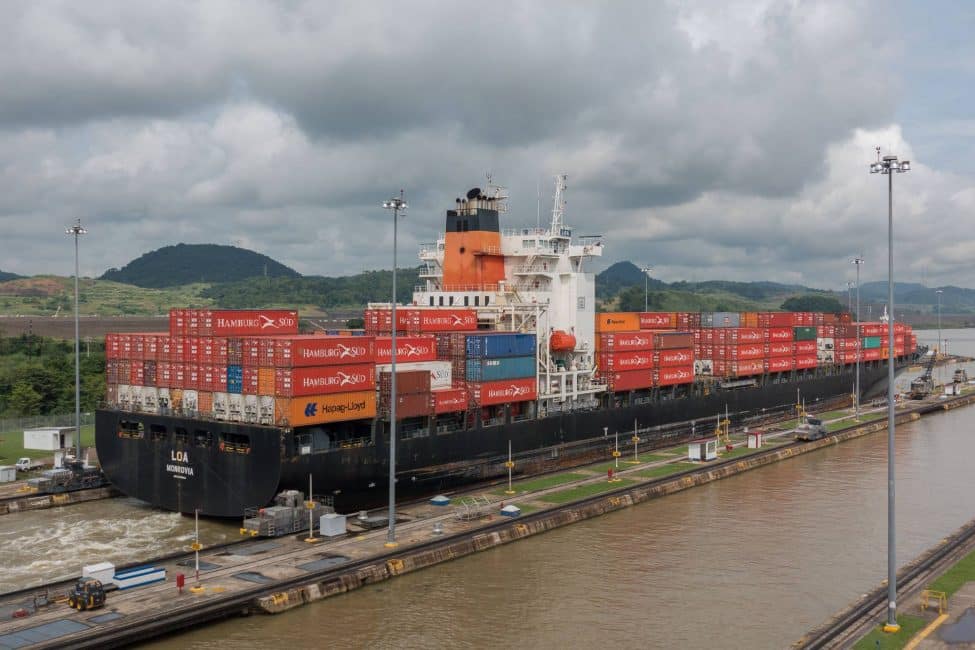 Booking Resources
Whenever we travel to we make sure to start with these companies.
We have tried a lot of different ones over the years and all of these have consistently proven to be the best when it comes to offering great prices.
We have used every one of these personally and continue to do so.
Booking.com: This is our go site to when comparing prices for accommodation. It is usually the has the cheapest prices, not to mention you get free cancellation and you are guaranteed the best price.
Trip Advisor: What we like about Trip Advisor is that we can look at all the reviews and then book our accommodation.
Air BnB: Airbnb is the main search engine we use when we are looking for a home or apartment rental. It is the best way to stay in areas that offer a more local feel.
Skyscanner: This is the first place we check for flights. It consistently comes back with the cheapest and best options. It allows us to compare a lot of airlines to get the best price.
Hostelworld: With one of the largest databases of hostels in the world, Hostelworld is the go-to site when you are looking for budget accommodation.
Rome 2 Rio: If you want to see how to get somewhere by plane, train, bus, ferry or car Rome2Rio lays it all out for you as well as related costs. I love how they show it all to you on a Google Map and it works offline.
Get Your Guide: For all your day trip and city guide needs, we use Get Your Guide. It has the world's largest collection of things to do with more than 30,000 activities in 7500 destinations.
World Nomads Insurance: When traveling you should always have travel insurance. We do.
Related