It's been a while since we've posted an Instagram photo story, but we had such an amazing time capturing images from the beautiful island of Maui we wanted to share them with you.
Beautiful Maui, Our Week in Photos
As we make plans to share our travels more in the moment now that we are back on the road, we wanted to get our images of Maui out as soon as possible for you to see everything we were up to this past week.  Snorkelling with sea turtles to hiking a bamboo forest, we had a wonderful time in Hawaii. These photos will give you a sneak peak of our trip to Maui.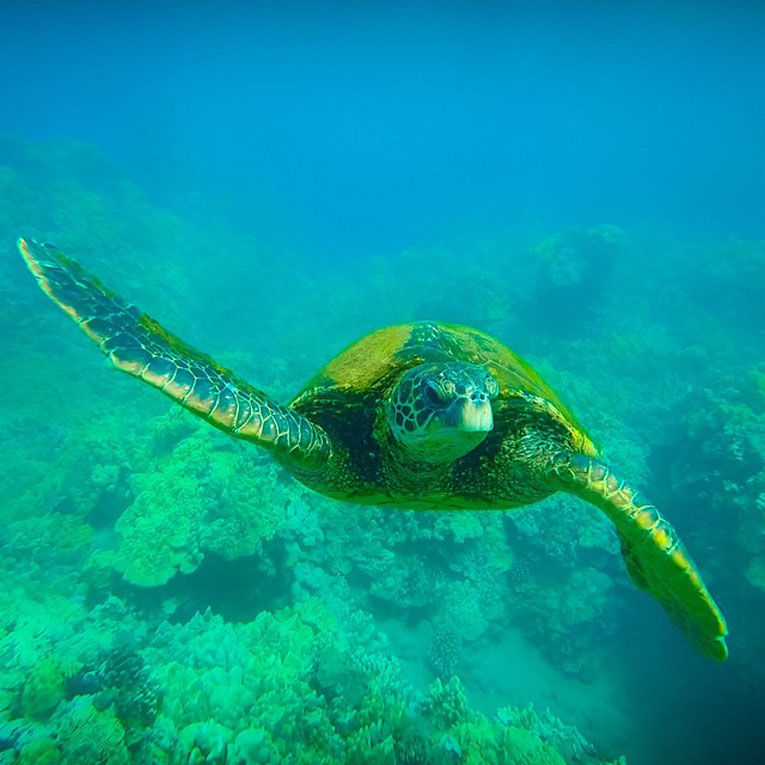 Fairmont Kea Lani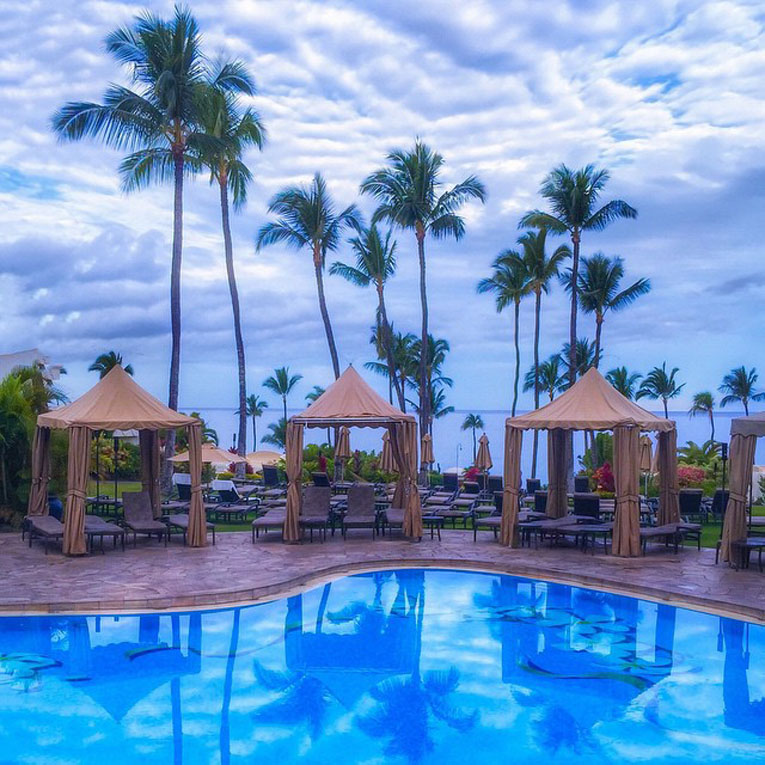 A good morning from the Fairmont Kea Lani in Maui. This was the beautiful view we woke up to every day in Maui. The Fairmont is an all suites hotel overlooking the ocean. Sitting on the balcony drinking coffee was a peaceful way to start the day.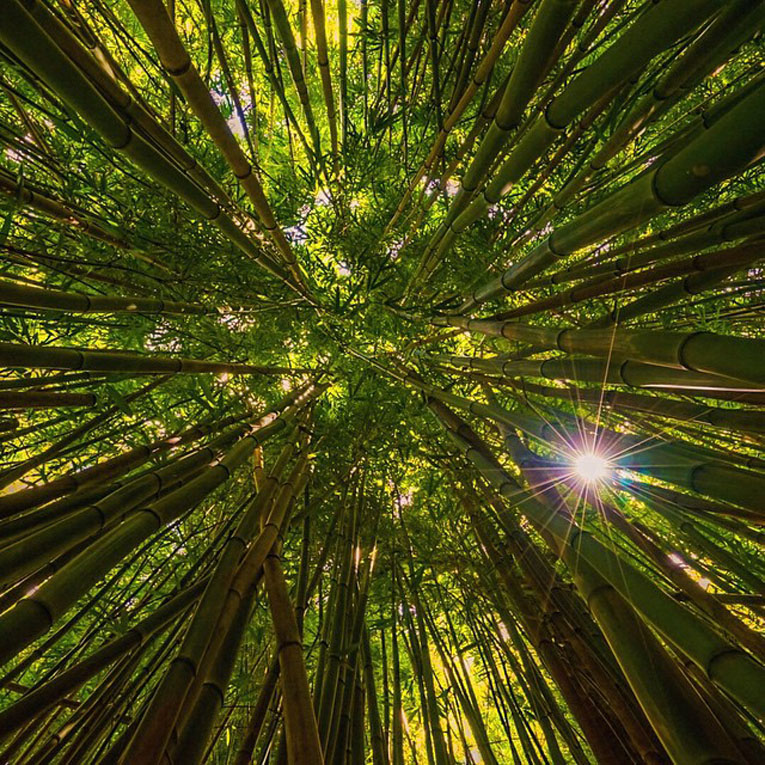 Bamboo Forest of Haleakala
Look at this incredible walk in the Bamboo forest of Haleakal? National Park, Maui. This National park is located 45 minutes outside the town of Hana but is worth the drive.
Hana is a good two hours from Paia and it's a drive that is on many travellers bucket list. The single lane winding roads offer beautiful views with plenty of stops for hiking.
But this park is the star attraction. After a 2 mile hike into the park we came across this giant bamboo forest. It was much larger than we expected and just walking through and listing to the bamboo clack like an old wind chime was so peaceful.
Read about the Bamboo Forest in Japan at: Top 10 Things to do in Kyoto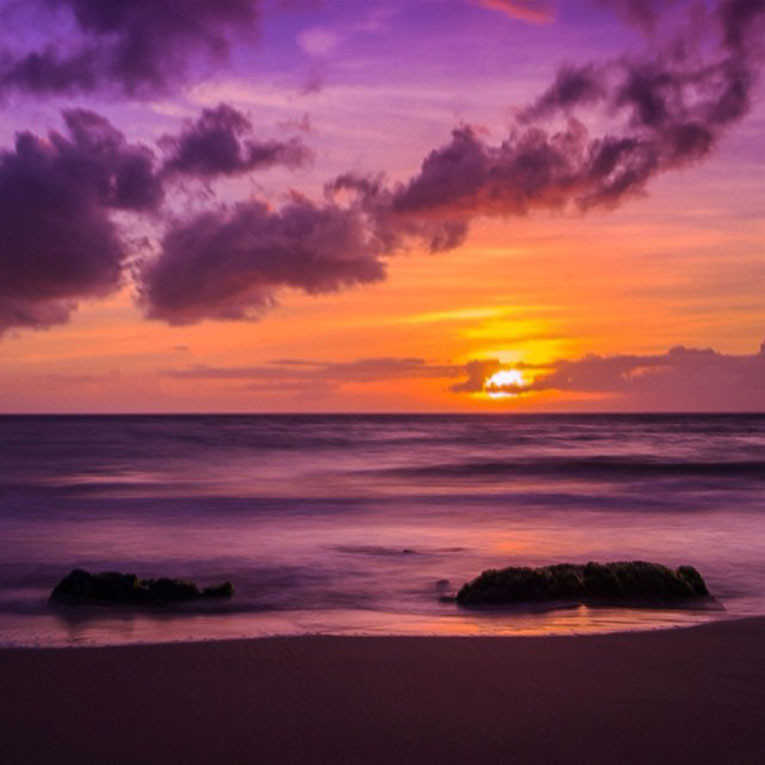 As the sun set on the west coast of Maui it lit up the sky and the ocean with a magnificent rainbow of colours. When we were here before we saw some amazing sunsets but it seems that with each day that passes they get better and better. There is nothing quite like sitting and enjoying the sunset with the one you love in paradise.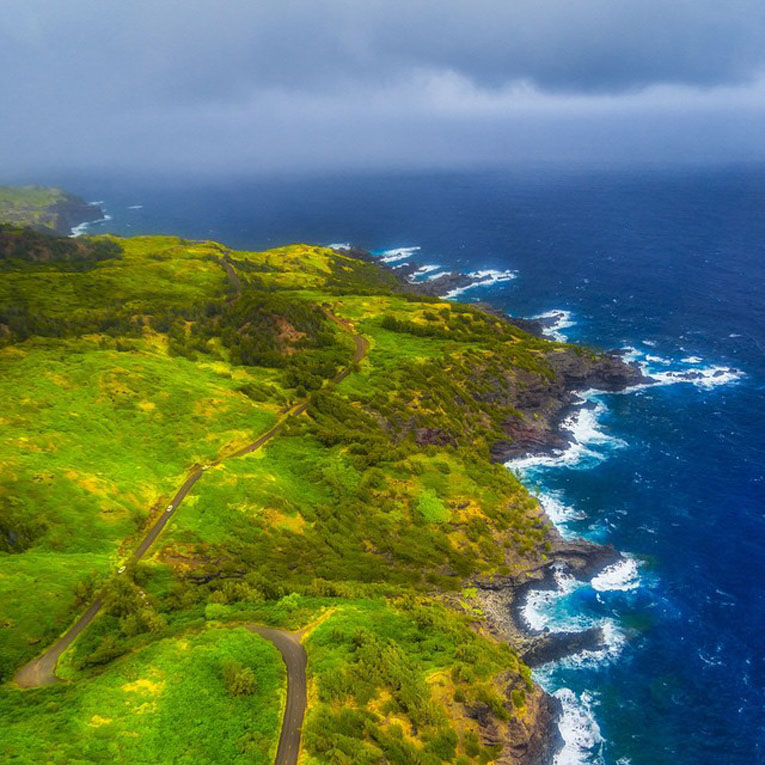 Helicopter Tour of Maui
As we flew over the island of Maui on a breathtaking helicopter tour with Air Maui, it gave a great perspective on the coastal drives and the winding roads. This particular drive goes along Maui's north east coast and takes in the the Nakalele blowhole and tidal pools.
This is just a one lane road and is a bit crazy to drive but worth it in my opinion. If you get a chance to drive it while in Maui you won't regret it.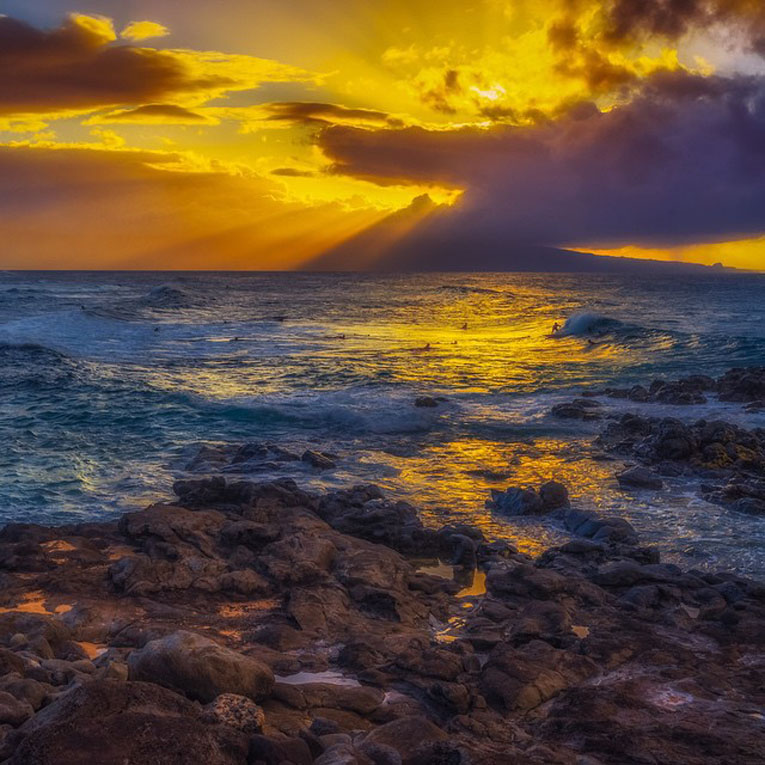 During our drive back from our day on the road to Hana we stopped here to take in the sunset just outside the surf town of Paia. Ho'okipa is a popular place for windsurfers and surfers alike. The wind was blowing and a storm was rolling in.
Raindrops just started to fall as I snapped this final frame of the surfers enjoying the last bit of sun for the day. If you drive the Hana Highway, and you should, make sure to stop off at Ho'okipa for a magical sunset. You won't regret it.
Beautiful Maui Sunset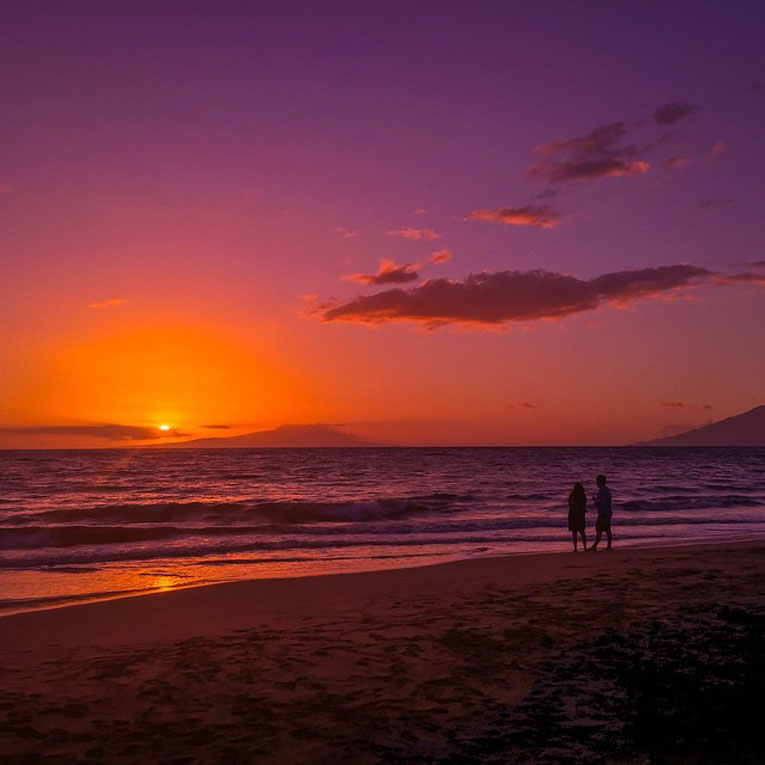 As we leave Maui after a great week we are treated to one of the best sunsets of the week. Staying in Wailea on the west side of the island was perfect for sunsets.
The Fairmont has a sandy beach out front and during this evening, people were playing with their children as couples enjoyed romantic moments together.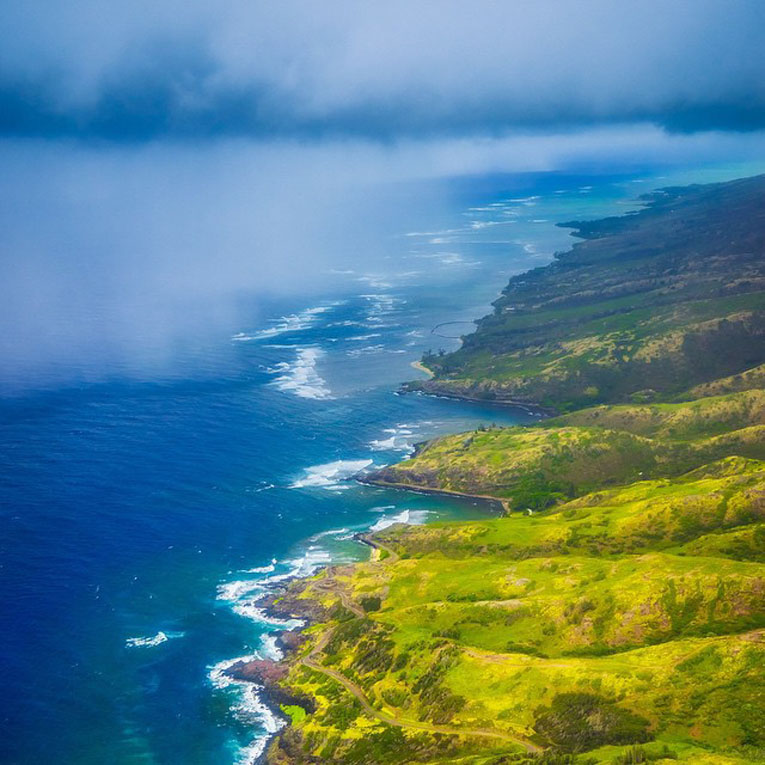 Wow! What a way to see Maui and the surrounding islands. A helicopter flight with Air Maui is a perfect way to see the island. We've always wanted to fly over Hawaii, and we finally had our chance.
As the music played through our headsets, we felt as if we were in a movie as we took in the extraordinary views. Mother Nature gave us a show with a storm passing through but it was the jaw dropping beauty of these islands that I was impressed with. I have never seen such lush green landscape in my life.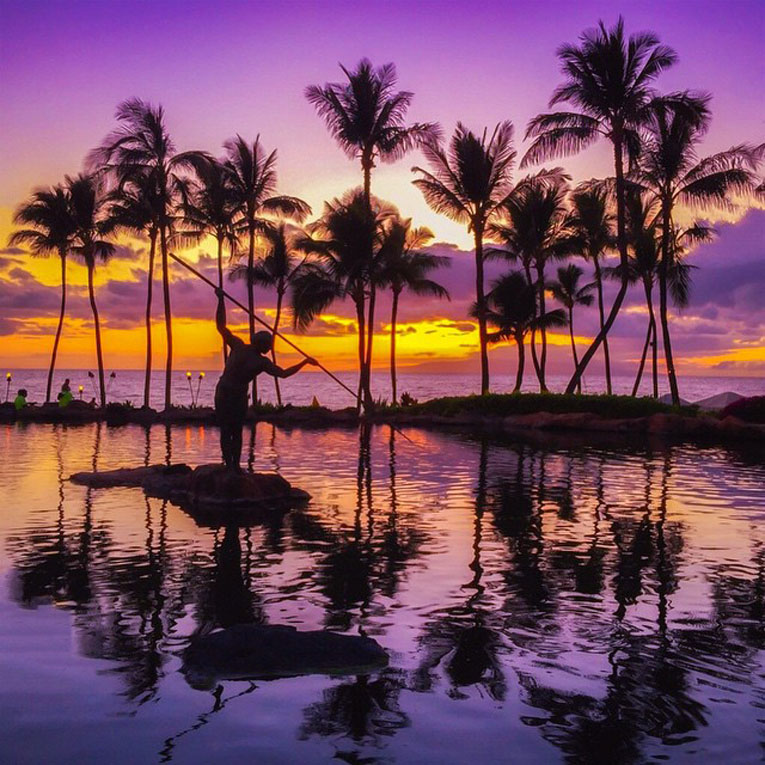 On the west coast of Maui lies the small town of Wailea. Not only is it home to some of the best beaches on the island it is also known for its stunning sunsets.
This is a popular statue for sunset photographs and as we sat and dined at the beautiful Grand Wailea Resort couldn't resist pulling ourselves away from the delectable meal to snap some photos of our own as the sun went down.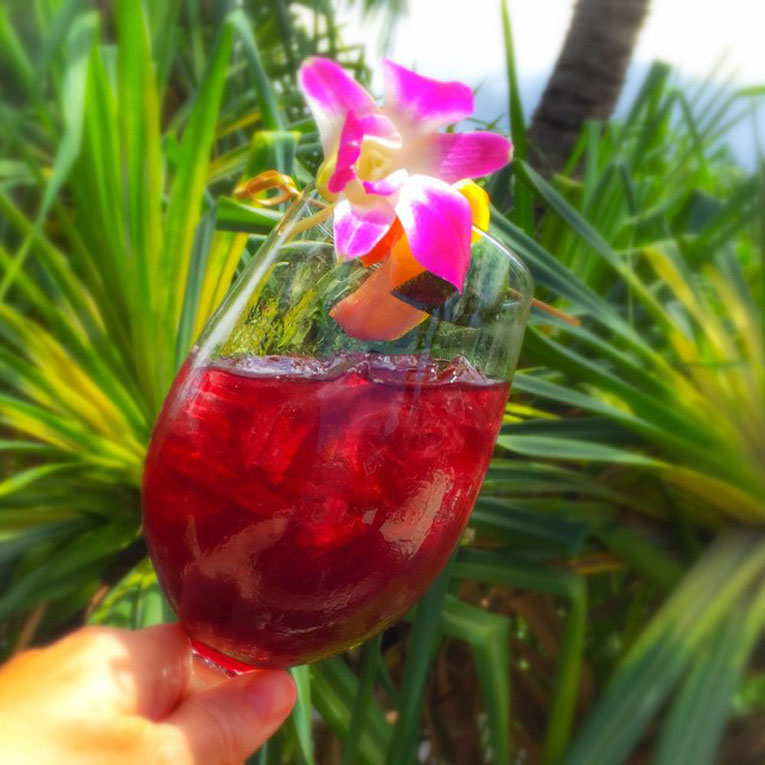 And that my friends, was our week in Maui. As we vacationed in Maui, we thought about how, if we were American we would live there. I remember asking a fellow Viewfinder why everyone doesn't live here? It's truly paradise. Have you been to Maui or Hawaii? What's your favourite thing to do on the islands?
We've be sharing more stories and up coming videos on our Youtube channel. Make sure to subscribe for weekly travel videos! 

These images were taken from our Instagram account, follow along for daily travel photos
Read More
Snorkeling Lanai – A Scenic Sail and Outdoor Adventure
Saving Sea Turtles One Egg at a Time