Located in the Arabian peninsula, the Sultanate of Oman is a country full of colors, culture, history, natural wonders and… Adventures! Discover 5 experiences you could enjoy on your trip to Omani mountains, valleys, canyon, desert and islands.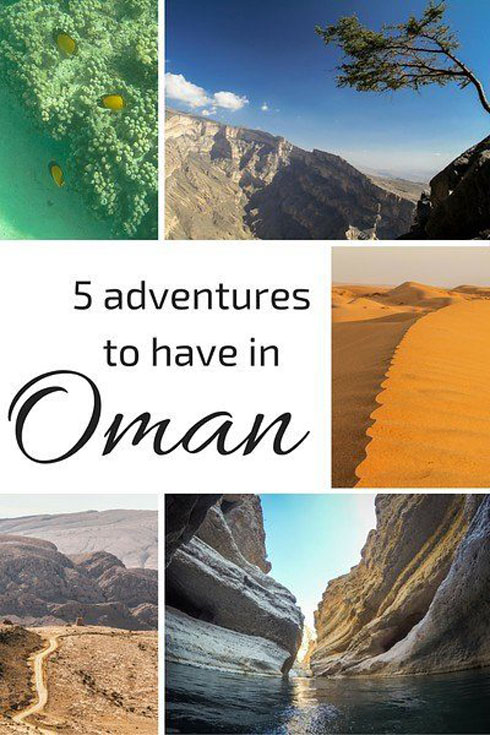 Experiences Oman
1. Hike in the Oman's Grand Canyon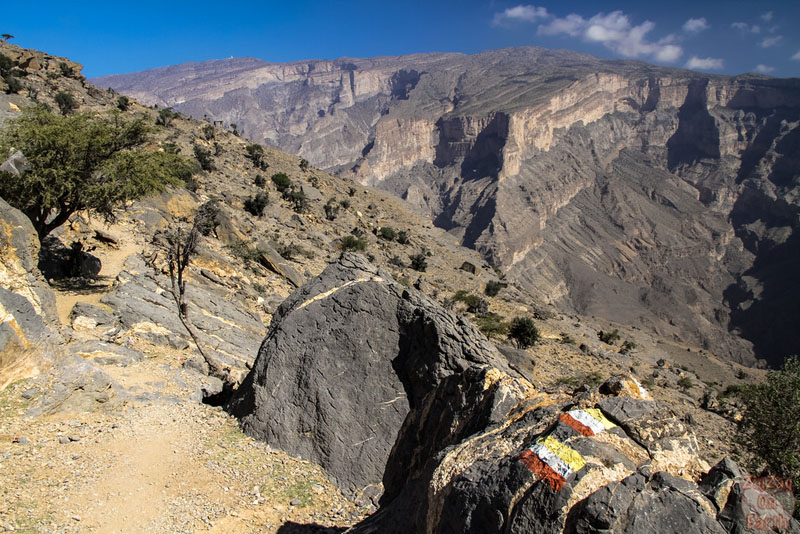 Jebel Shams is the highest mountains in Oman reaching 3009 meters (9872 ft). By extension it is also how people name the Oman's grand canyon, one of the top sights in the country. The canyon can be admired from the riverbed, the rim or from a walking trail 100 meters below the rim. This 4-hour return Balcony Walk offers spectacular views deep into the canyon but the 1000-meter high cliffs will be too much for people suffering from vertigo.
Jebel Shams is quite narrow, especially compared to the US Grand Canyon, but its depth is dizzying. You might even cross path with goats that seem to fall over the edge when in fact they are able to stay on those steep slopes.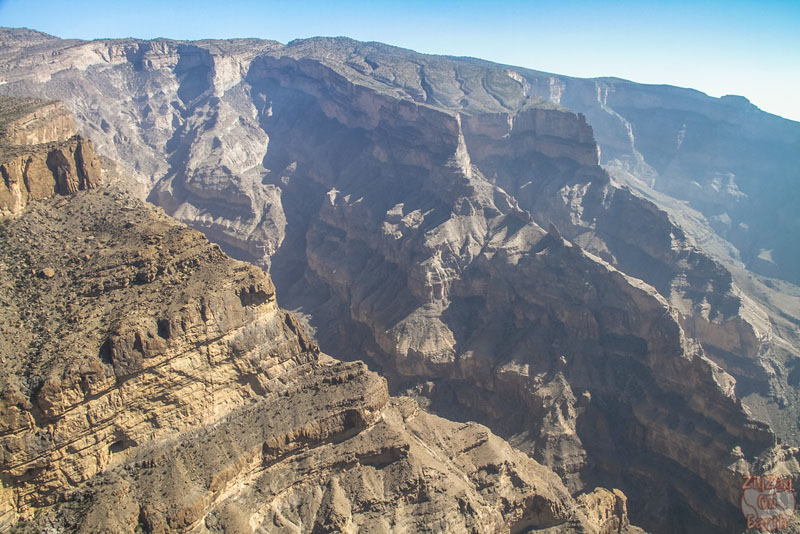 2. Wild camp in Wahiba Sands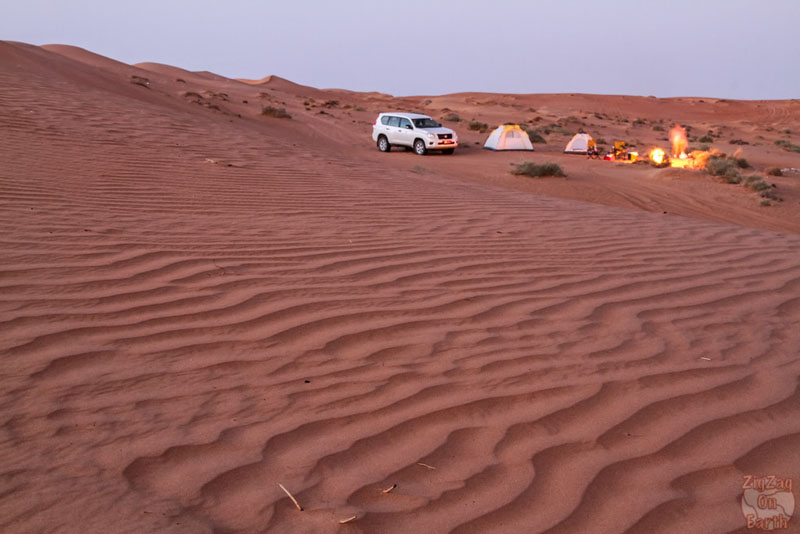 Wild camping is authorized almost everywhere in Oman. So if you are able to drive 4WD in the sand dunes, an adventure in Wahiba Sands is the way to go. Just a couple of dunes over and you will feel alone in the desert.
Located only 3 hour from the Capital city Muscat, Wahiba Sands is covered with longitudinal sand dunes over 180km North to South. The settled camps are in the 'valley' with no easy access to wander in the sand dunes by yourself (you would have to go on group activities).
However if you set up your own camp in the dunes, you can explore at your own rhythm: admiring sunsets and sunrises, observing the sand turning gold and orange, listening to the emptiness and feeling the wind transporting you to ancient times. This is a great place to reconnect with nature.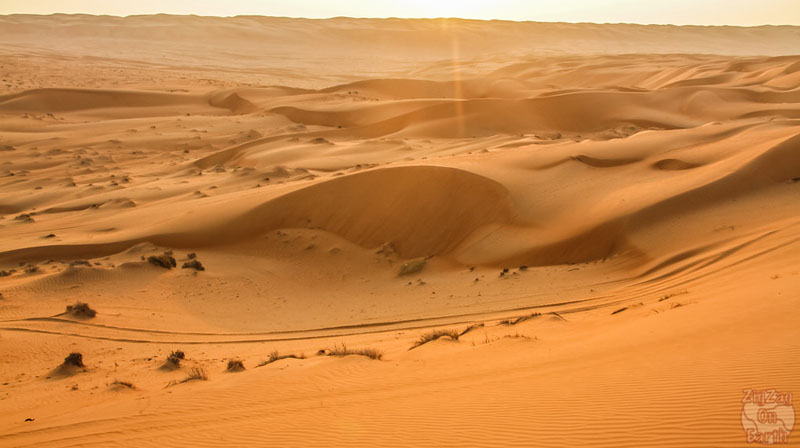 3. Swim to a cave in Wadi Shab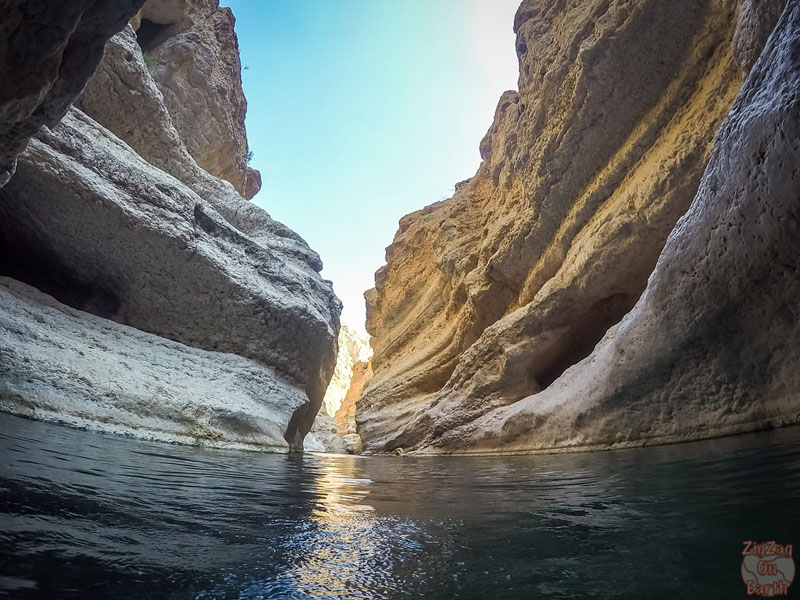 One of the top things to do in Oman, is exploring Wadi Shab. Just 1h30 drive from Muscat and you can leave the car to start your hike. It will take you through large and narrow sections of the wadi surrounded by steep cliffs.
The walking part takes 1 hour starting easy but then requiring climbing over boulders. After that water comes into play making it way more adventurous. You have to alternate swimming in shallow and deep waters with short walks in order to reach a cave with a small waterfall.
The cave is not the goal, the adventure to get there is the best part. If you go early you can be almost alone. And then floating in the crystal clear waters with the high cliffs around is rejuvenating.
Note: Please be careful. Towards the end you have to be a quite good swimmer as currents can be strong. Check the weather conditions before starting your hike.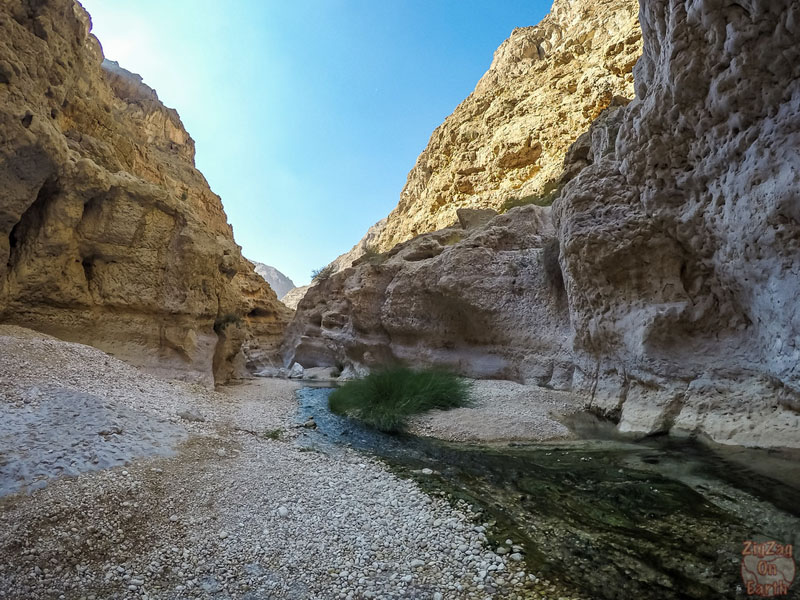 4. Snorkel in the Daymaniyat islands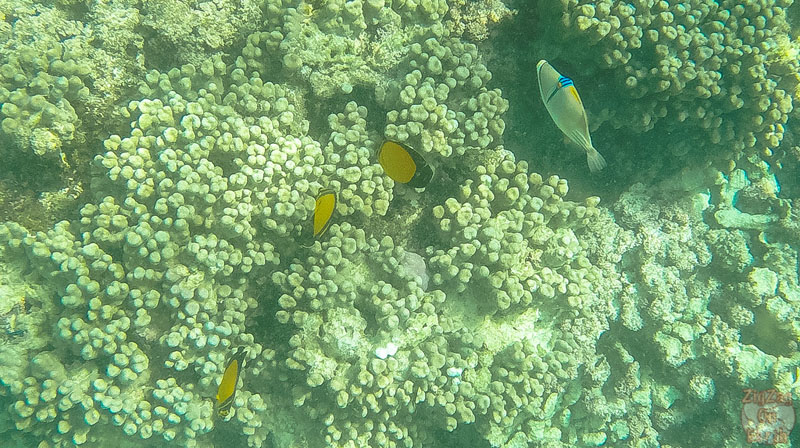 Oman has several hot spots for diving and snorkeling. The Daymaniyat islands are a nature reserve just 30 min from the coast. Access is regulated and landing not authorized from May to October. Tours depart from several marinas along the coast in Oman and in the North.
The Daymaniyat are a cluster of islands and at each location where you get under water you will see very different environments: colorful fishes, schools of fishes and even turtles! Exploring the world under water is always an adventure.
Note: the coves of the main island are suitable for less experienced swimmers, however the open waters around the islands are only for strong swimmers.
5. Go off road on the Salmah plateau on the road of old nomads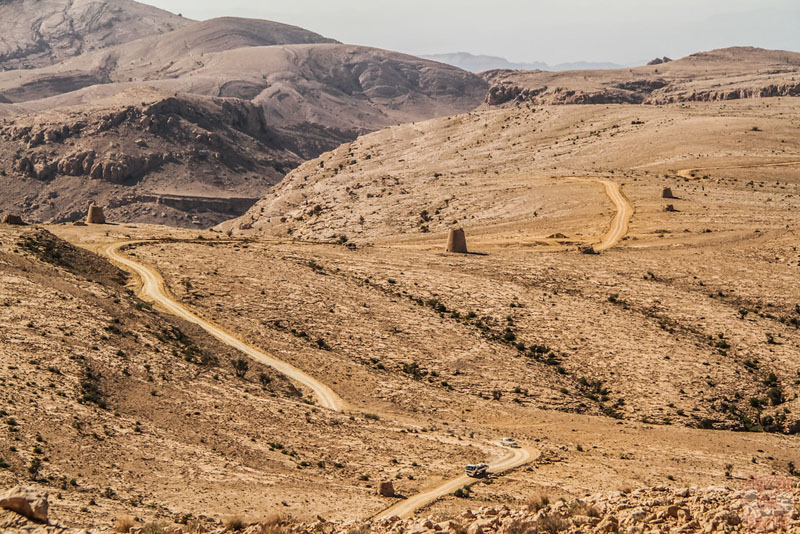 And for the even more adventurous, you can climb to the Salmah plateau (4WD imperative – steep drive) to explore the large underground caves such as Majlis Al Jinn and the old tower tombs built by nomadic people over 4000 years ago.
Those tombs just appear in this bare landscape. They have been facing the elements for so long and yet, some of them are still standing. It is difficult to imagine how the nomads came to build those impressive structures in the middle of what seems like nowhere.
And so much more…
And the Sultanate of Oman has so much more to offer with, for example, turtle laying eggs on beaches, old forts and colorful souks… And a trip to a fish market can also turn out to be quite an adventure! Learn more about those locations and discover more things to do on ZigZag On Earth Oman Travel Guide.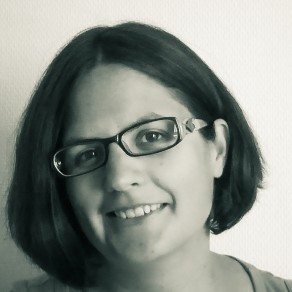 Author Bio:
Claire is the French Traveler and Travel Planning Addict behind ZigZag On Earth where she shares her growing collection of destination guides, with detailed location articles and plenty of beautiful photos.
Her goal is to help you make the most of your vacation time. You can follow her discoveries on Pinterest or Facebook.
SaveSave
You Might Also Enjoy