The other day Dave and I were asked a simple question by a person at a well known financial podcast that will be interviewing us in the near future. (stay tuned for more details) The Question was, What do you sell, what is your product? Dave didn't hesitate for one second.
He answered inspiration
…. and he was right!
We always stress that anyone can do it. We're a couple of average people with average problems that have gone out into the world and changed our lives. We cycled the continent of Africa and I hold the title of women's champion of the world's longest cycling race for 2008! We've driven through Siberia and Dave has jumped off nearly every major cliff you can think of.
We both have fears and we both face challenges but we are here to tell you You Can!
New Series…
In the coming weeks, we want you to share your travel experiences with us. Help inspire our readers and your friends get out of their rut. In the fast pace of todays world and the ongoing recession, times are tough. It is important for people to see that living the dream isn't only for the rich and famous.
Do you have a trip or experience that changed your life? It's doesn't have to be a long trip, it doesn't have to be a short trip. It could be a simple weekend retreat that changed your life. I know that I recently read a post at Joanna Haugen.com where Joanna's entire outlook changed from a weekend surrounded by inspiring women. What changed you? 
We're looking for an event that changed you as a person and made you look at life in a different way.
Maybe you went on a retreat and were inspired to start your own business. Maybe you were introduced to a new culture that made you realize that you didn't need all your material possessions.
Maybe it was something as simple as 5 weeks in Thailand where you tried new things and came home with a whole new outlook. That is what happened to us! Before our travels to Thailand in 2000, we spent our weekends eating dinner out, going to a movie and then having drinks afterwards. After Thailand, we came home and signed up for Rock Climbing and Scuba Diving. We bought mountain bikes and a seasons pass to snowboard at Blue Mountain. We never spent another weekend wondering what we were going to do with our lives.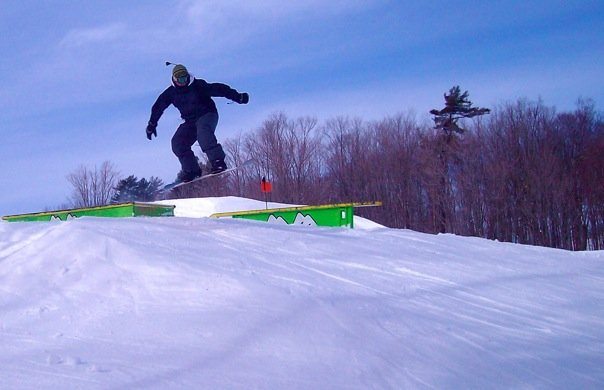 If you have an moment like that in your lives, we want to hear about it. Let's start a movement together. Lets show people that it is the little things in life that can change a person forever and the middle class is taking back fun! I don't want to watch the Kardashians living it up with their millions, I don't care to see Paris Hilton globetrotting around the world. Even Brad and Angelina are unrelateable. Sure they do great things, but Angelina Jolie was born into celebrity, Brad was born with unattainable good looks and the two of them have life by the ears. What about the rest of us? We can too! We are all special and interesting and this series is going to prove it.
So get your stories into us now!
We're looking for 600-1000 words of your own amazing experience including photos and even video if you have it.
Make sure to include your bio with all your social media accounts so we can promote your inspiring moment like mad.
Give us links to the websites that you want us to promote and we'll share it all with our 200,000 + monthly readers, 58,000 Twitter followers and nearly 15,000 Facebook fans. We'll Stumble and Google Plus it and make sure to give you all the credit!
When we were starting out, we had so much to say and wanted more people to hear our story. When we wrote for the blogs that we admire and enjoy, we were excited and thrilled to see our story on their page. We were even more excited when we watched our website grow because we were making new friends and gaining a new audience.
We know that people enjoy our stories, but they've heard it all before from us. They want to hear from you, the average person behind the scenes living an extraordinary life.
Show us what you got baby!
You can contact us via our contact form and we'll send you our email address.
Send us a Tweet or DM Us on Twitter and we'll get back to you with our details
Or Leave us a message on our Facebook Fanpage.
We'll send you our email address and get you in the rotation to join the movement and be inspired!