Our eyes get a work out. Dave and I do everything from kayaking on bright sunny days to mountain biking in overcast forests. To top it all off, we are always staring at our phones sharing our adventures in real time on social media. It can be tough on the eyes. We want to have good vision for years to come, that's why switching to Transitions lenses appealed to the both of us.
When Transitions approached us about giving their lenses a try, we weren't sure what Transitions lenses or adaptive lenses were all about. The only thing I knew was that my eyes were tired. All the time!
Transitions Lenses – Easing Eye Stress
As you may know, I had LASIK eye surgery done a couple of years ago where I went from terrible eyesight to near perfect vision. But I've been worrying a bit this past year as I feel my vision is starting to blur already from staring at my computer and phone so much.
Dave has been blessed with perfect eyesight all his life, but over the past two years his vision is failing him too. He now has glasses for distance and isn't happy about it at all.
He hates having to switch from his prescription sunglasses to regular eyeglasses every time he goes indoors. But we realize that the need for distance correction begins around your 40s, as the natural lens in the eye begins to harden and therefore leads to presbyopia. So we looked for an alternative to suit our needs.
What are Adaptive Lenses?
This was the first question that came to my mind.
In essence adaptive lenses, sometimes called photochromic lenses, are used to help your eyes adjust to changing light better than they would on their own. Like when you go from indoor to outdoor conditions or from shade to sun. I definitely need help with that! So we decided to give Transitions lenses a try.
They replace ordinary clear prescription lenses and help supplement the need for sunglasses.
One other interesting fact is that they also help with those nasty florescent lights. No more wearing sunglasses to ward off eye strain when working on my computer in coffee shops.
Transitions lenses optimize the amount of light your eyes receive reducing glare and strain. Dave and I have found that the more we are on our computers and phones, the more fatigue our eyes feel. I seriously want to have a nap after answering a ton of emails or even doing a lot of social media on my phone. Maybe I will have some more energy using the Transitions lenses.
Transitions® Lenses Met our Needs
It turns out that two years later, my LASIK vision is no longer 20/20. I've fallen to the 25/20 marks and I blame it on computers. It's close enough to perfect for the lab hold off lasering my eyes again, but I don't want my vision to start to fail me now. And I don't want to have to go through LASIK surgery again. I believe these glasses will help. And Dave is already feeling better too!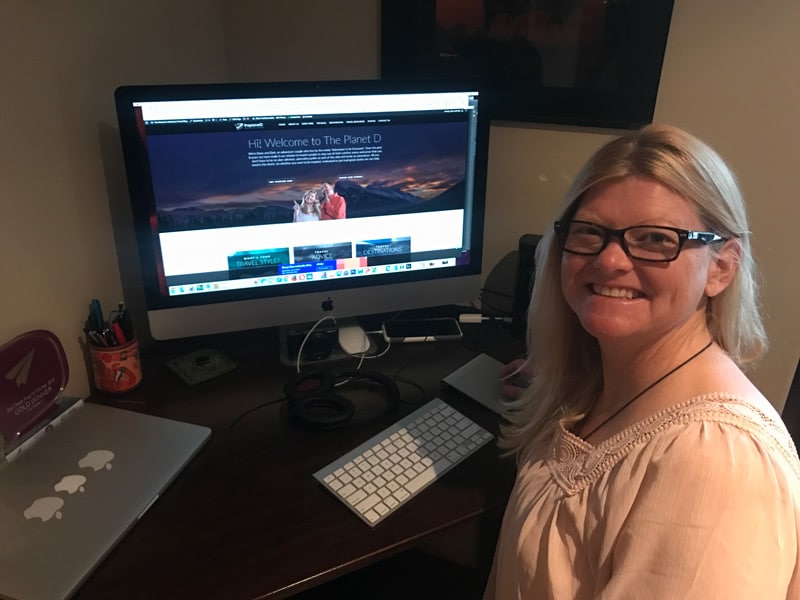 Why?
Because you get the best of two pairs of glasses in one, and you can look good at the same time.
With Transitions we were able to go choose our favourite glasses frame brands that look the best on us.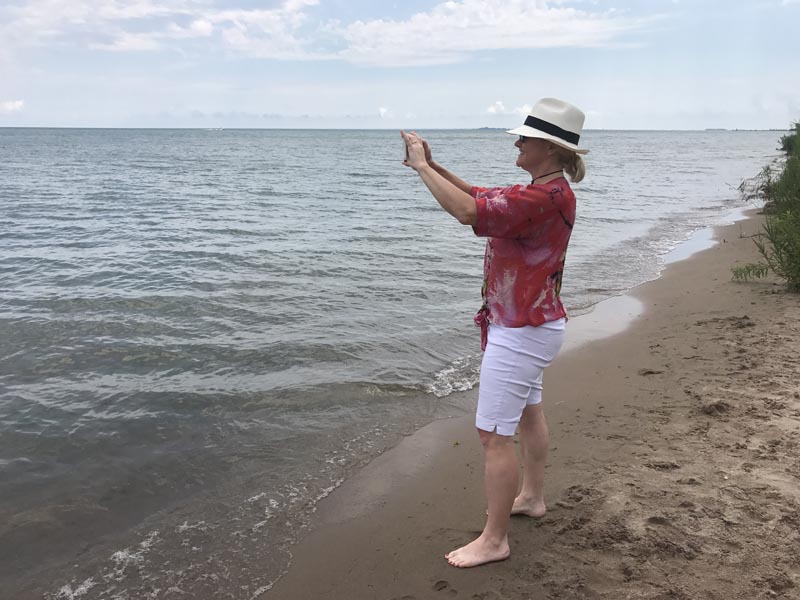 I made sure to order a super stylish pair of Ray Ban glasses to look good inside and outside.
Dave ordered a pair of Oakley's – his favorite brand. These have always been the sunglasses that look best on both of us, so it was nice to be able to stick to the brands that suit our faces best.
Over the years, our travel blog has transitioned (yes, I meant to use that word) from strictly adventure to all types of travel including luxury travel and business travel.
With so many different ways of travelling, we've needed to change not only our travel style, but our eyeglasses choice too. We can't be bothered to carry several glasses for different situations. We need to pack light to be able to carry our backpack across Kyrgyzstan, attend a conference in Ireland, or take our gear on safari in Africa. The less travel gear we have, the better. Every ounce counts!
Transitions® for Digital Nomads
Digital Nomads are a growing demographic in the work force and nearly everyone is on their laptops, iPads or phones for hours a day.
Heck, even my retired parents have stayed up until the wee working on posters and answering emails for a non-profit organization they are part of. They've even commented how exhausted they feel after a marathon session on the computer.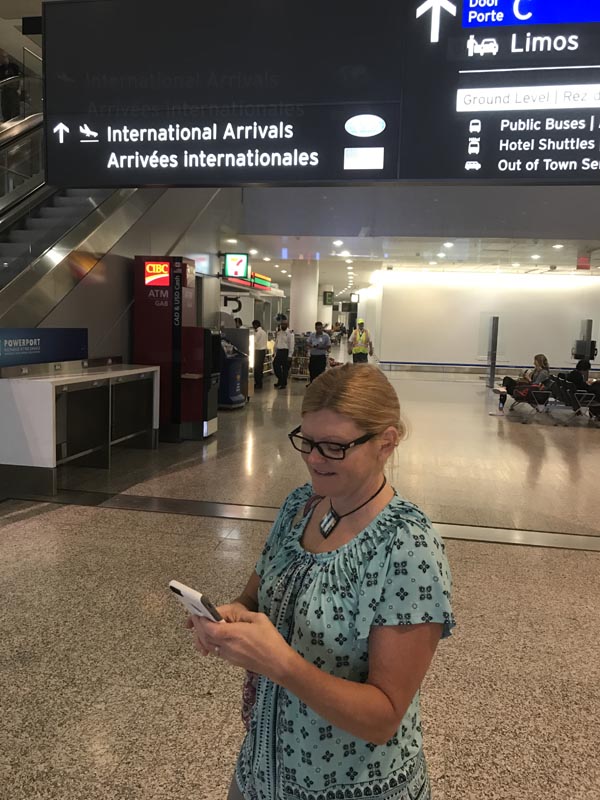 Harmful blue light from a computer is terrible for eyesight and now when we work, our lenses block that blue light.
Have you ever spent too much time on Facebook or Instagram and after looking up from your phone feel exhausted, have blurry vision, and can't keep your eyes open?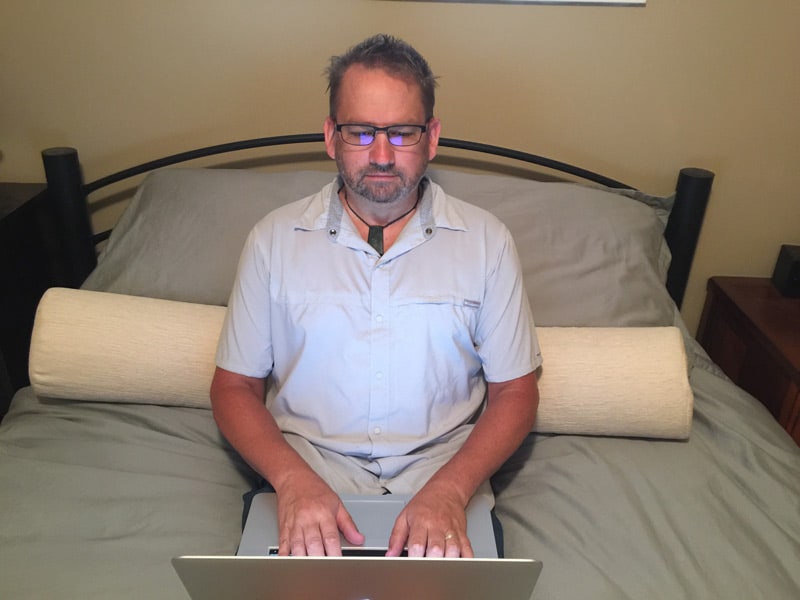 I don't know if I am alone in this, but that feeling has actually hindered me from doing my work. I'll let the social media part of my job slide so I don't have to look at my phone.
When your income is all about being online, that's not a good thing.
Transitions® for Adventure Travelers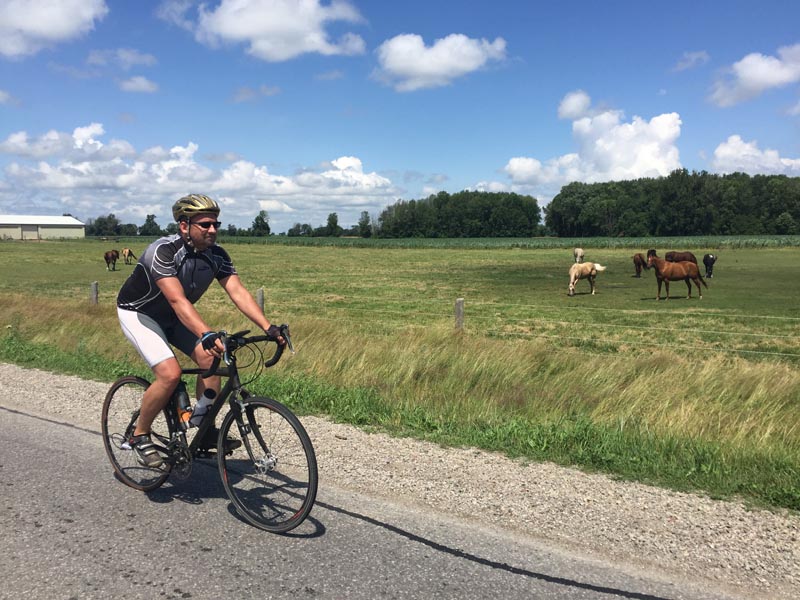 Everybody worries about UV light and sun damage to their skin, but what about your eyes? We all invest in good sunscreen; we wear sun hats and even buy UV blocking clothes.
But very few of us seem to think about our eyes and invest in good protection.
Dave and I have always spent money on good sunglasses. Eyes are precious to us and vision isn't something we take lightly.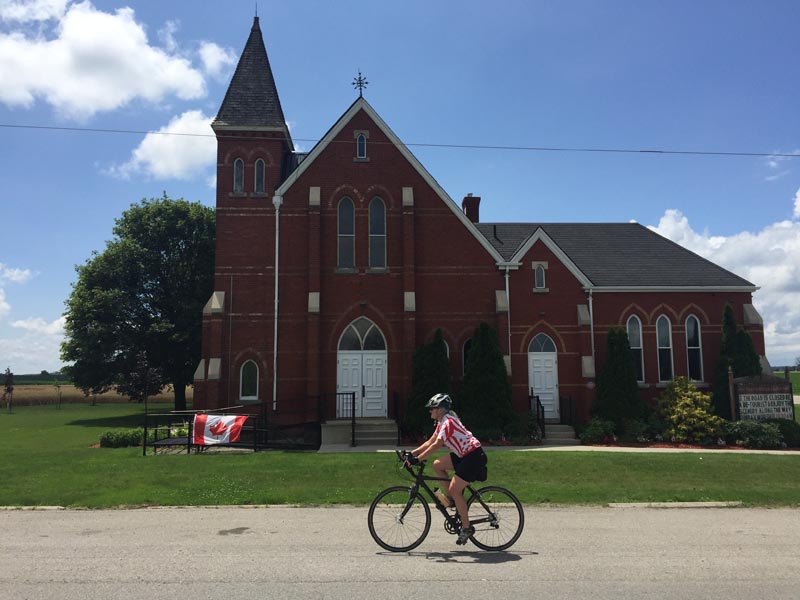 That is why we were excited to hear that these lenses will protect our eyes from UV and reduce exposure to harmful blue light both indoors (like your computer) and outside (from the sun, the largest source of harmful blue light).
Their lenses block 100% of UVA (long wave ultraviolet light) and UVB (shortwave ultraviolet light) rays and filter up to 2x more harmful blue light than a clear lens indoors and up to 8x more outdoors.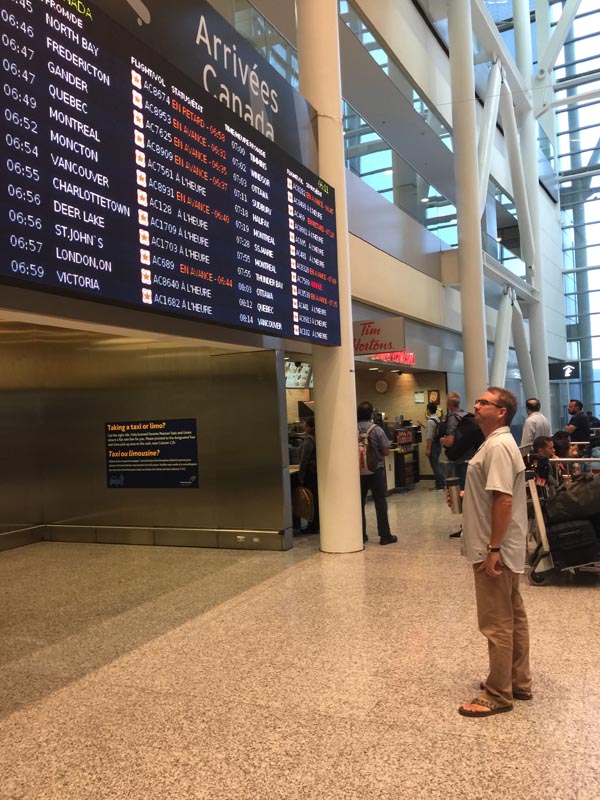 What I think I like the best is that they change on their own and adapt to changing light. So if you are kayaking on super bright reflective water, they'll go darker.
If you are biking through a covered forest trail, they'll lighten up. I used to have to have a pair of glasses for biking and one for kayaking but being able to have all of that versatility in one pair of glasses is pretty cool.
We have a lot of travels planned for the rest of the year and we look forward to sharing our Transitions® lenses experiences with everyone.
We can't wait to compare how our eyes relax after using them for a few months. And I am looking forward to seeing if we become more productive.
This article is in partnership with Transitions Optical, for more information visit their website and choose your photochromic transition lenses today. It's time to live the Good Light.
---
Read More:
You Might Also Enjoy