We had a great beginning to our Hawaiian adventure starting off in Maui. Staying at the beautiful Napili Kai Beach Hotel, we immediately fell into "island mode" due to it's quiet seclusion and traditional Hawaiian vibe. No building is allowed to be built higher than two stories on Napili bay and everyone has that friendly and welcoming attitude that makes you feel at home. The staff actually greeted us by saying "Welcome Home"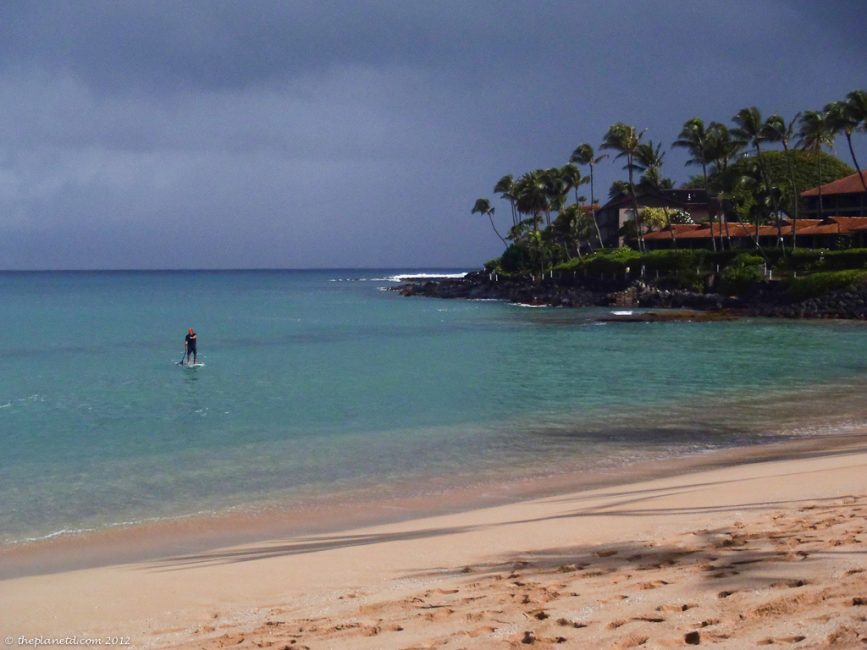 We slept great on our first night in Maui as the jet lag had taken hold and were up first thing in the morning ready to go for our stand up paddle boarding lesson.  When I picked up our towels at the pool bar, the attendant said to me "You must have just arrived, all the newbies are up early!"
Yes, we just arrived, but we were up early because we were so excited about our paddle boarding lesson. We've been wanting to do this for about a year and we couldn't wait to get started. Later this week I'll be writing all about how to paddle board with Da kine Stand Up Paddle Boarding of Maui, but for now, check out this great video that Dave sliced and diced for your enjoyment.
Stand Up Paddle Boarding in Maui Hawaii
For more information on Stand Up Paddle Boarding, check out Da Kine SUP of Napili Bay and for more on staying at Napili Kai Beach Resort, visit their website.