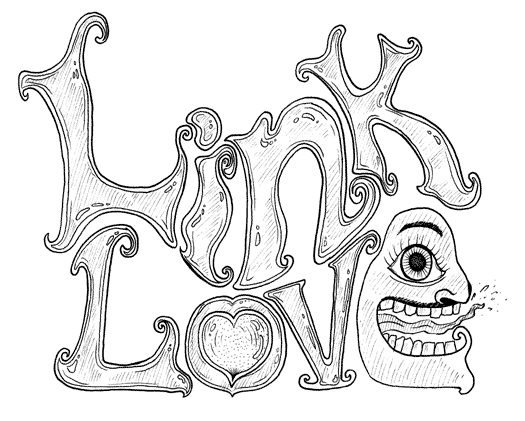 Recently we were contacted to be interviewed about our involvement in the Mongol Rally by Colten McCormick a writer for the Huffington Post. It was before we left for Antarctica and we were very busy, but we took an hour out of our time to talk with him on Skype.
We know the importance of publicity and to talk to a journalist who was writing an entire post about our experience on a popular website could drive some awesome traffic to our blog and raise our online profile. And since the Huffington Post is a page rank 8, it will be good link juice too. Regardless of if page rank is relavent or not anymore it's still a great link back.
So imagine our surprise when we saw the article and there was no link to our website. There were two other links to the Mongol Rally and The Adventurists Website which I can understand, but why would they omit us, the people who the article is about?
Now for those of you that don't blog for a living, linking is an important part of our community. It is not only the polite thing to do, but the right thing to do. When we quote someone, interview someone, review a product or even mention a fellow blogger in one of our posts, we give them links. So why are larger companies refusing to give the little guy links from their site?
Growing Trend
This seems to be a growing trend. When I posted my frustration on facebook, other people shared some articles with me regarding moments where the same thing has happened.  We've had it happen many times, once a photo of ours was used on AOL travel with a tiny credit, but no link. FoxNews used an entire paragraph that we wrote and submitted regarding our experience training in Muay Thai in Thailand and never they never even acknowledged our website and the Toronto Star failed to mention our website in an entire two page spread interview with us.
Mathew Igram of Gigaom.com raises the issue, Is Linking Just Polite, or is it the Core Value of Journalism. His article was about giving credit where credit is due. The Wall Street Journal didn't give credit to TechCrunch writer MG Siegler for breaking news about Apple. Two hours later the WSJ reported the same news but didn't link to TechCrunch even though every other news source linked to his original article.  He rants about it with gusto here.  
Thanks to The Travelers Way for sharing these links.
While we didn't break any news and our rant isn't about the credibility of the article although he got many facts wrong, like we were never in Tajikistan and we never claimed that finding a gas station was difficult, among other mistakes regarding the Mongol Rally rules, we can't understand why an online publication wouldn't do the simple act of adding a link to our website when the article was about our adventure.
When we asked him about the link and if he knew what happened, this was the reply that we got.
"It's the editor's discretion with which links are included and I have no control over this. Thank you so much for speaking with me. I hope this article give's you and your team publicity.
Deb:
Well, it won't.
When I tweeted the Huffington Post to ask them if they could put a link in and sent them a request on facebook, they didn't acknowledge us. We even left a polite request in the comments section which had to be approved so they got the request and still ignored it. It's strange to feature a person on your website and then not even acknowledge them when they enquire about said piece.
Online Publications
What I was surprised about is that the Huffington Post is an online publication. I could possibly understand it coming from Mainstream media, as some are still a little behind the curve when it comes to the online world.
Now I am not sure if Colten just forgot to give them our link or if the Huffington Post decided to omit our website, but when he references our blog in the article by saying "Fortunately for the adventure couple, they soon hit on blogging as means of supporting their penchant for the treacherous and absurd" you would think that they would let people know where they can find said blog.
Written Agreements
A friend of mine messaged me to say that we should have a contract or written agreement whenever we do an interview with a publication like this from now on stating that we require a link back to our site. That is a great idea. We bloggers need to organize ourselves better. Dave and I never asked for the linkback when doing the interview, we assumed that they would automatically include it. So it is our fault. We should have been more specific.
We've had things like this happen on more than one occasion and have remained silent. For some reason, this Huffington Post incident really hit a nerve and I decided that I had to write about it. Someone on facebook said to me that you don't want to upset the HuffingtonPost, they may not interview you again. To which I replied, "their interview didn't do anything for us in the first place, so I don't think it will matter if they interview us in the future." Besides, I don't think the Huffington Post could care one iota about what we think. And so Huffington Post you can take your link and shove it.
Here's there link, http://www.huffingtonpost.com/colten-mccormick/racing-for-ulaanbaatar_b_1300374.html
You'll have to copy and paste the code because out of principal, I'm not giving them a link back either, but in case you want to read it, go ahead.
Have you ever had something like this happen. If so how did you deal with it?
Do you think I am over reacting and should just get over it?
You Might Also Enjoy