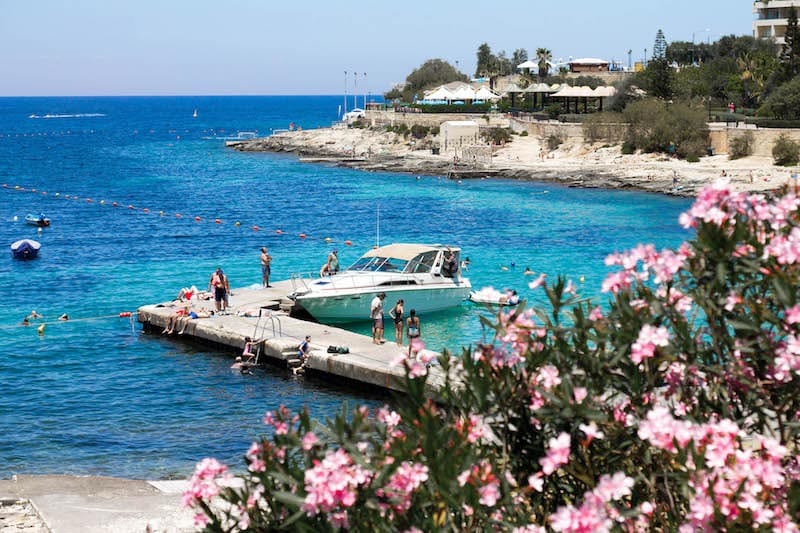 This Finland travel guide will help you plan your next vacation.
Fast Facts
In Finland, the standard voltage is 230 V and the frequency is 50 Hz. Electrical sockets (outlets) are one of the two European standard electrical socket types: The "Type C" Europlug and the "Type E" and "Type F" Schuko.
Finish Currency: the EURO: 1.18USD = 1 EUR
Bikes are the preferred choice of transport for many people in Finland. Bike tracks are separated from cars and they're everywhere.
During the summer, it's light all day along and the aurora become invisible, and they're rarely seen in the south.
The best place to spot them is during the winter in the far north, when the probability of occurrence is over 50% around the magnetic peak hour of 22:30 – if the sky is clear, that is. The ski resort of Saariselkä, easily accessible by plane and with plenty of facilities, is particularly popular among aurora hunters.
Budgeting
Accommodation
Budget – Budget accommodation in Finland includes hostels, inns, and low-end hotels. These can cost anything from $29 – $100 per night. These spaces are usually well designed and provide the basic amenities in rooms.
Mid Range – 3-star to 4-star hotels in Finland typically cost between $120 – $250 per night. These hotels usually provide higher quality furnishings and finishings and offer more personalized services for guests.
High End – Five-star hotels in Finland typically start pricing from $300 per night. These are luxury hotels that cater to the top 1% of the country. Guests can expect Michelin-certified restaurants on-site, innovative boutique retreats, and more from the lap of luxury.
Check out our favorite booking platforms Booking.com, Tripadvisor and Air B&B for the best deals on accommodation in Finland.
Food
Food:
Karjalanpiirakka (rice pies) – Karjalanpiirakka is a popular Finnish pastry made with a rice porridge rye crust that is coated with egg butter.
Ruisleipa (rye bread) – Leavened rye bread is a staple food in Finland and is enjoyed in open-face sandwiches or as a side with hot chocolate.
Kalakukko (fish pie) – Kalakukko is usually prepared and baked using salt-seasoned rye flour that is filled with bacon, fish, and pork.
Lihapullat (Finnish meatballs) – These are meatballs made with curd cream and served with cooked potatoes, some gravy, cucumber pickles, and lingonberry jam.
Mustikkapiirakka (blueberry pie) – Finnish forests are full of blueberries and the Finnish enjoy a dish of Mustikkapiirakka served with yogurt.
Transportation
Getting to:
Flights: Finland has numerous airfields and large airports that welcome travelers from all over the globe and connect people around the country. The two largest airports are Helsinki-Vantaa Airport and Oulu Airport.
You can check for the best flights to Finland on Skyscanner.
Transportation:
Buses: The Finnish bus system is fully functional. You can find coaches that connect all the major cities as well as bus services that run within towns and cities.
Taxis/Uber: Taxis of all colors operate in Finland, although none can be flagged down on the streets. Uber also operates in Finland and is used as widely as taxis.
Car Rental: It is possible to rent a private car in Finland if you want your own way of getting around. Rentals start from $27 per day.
You can also compare prices here.
Places to Stay
Hotel F6 – Hotel F6 is a family-run hotel in Helsinki with 66 airy and light rooms and suites. Its rooms offer simple amenities and it offers breakfast in the central courtyard every morning.
Javri Lodge – Javri Lodge is an arctic resort that is made with classical log cabins that are furnished with modern-day fittings. It has living areas with floor-to-wall windows and serves regional and intercontinental meals. It is rated highly for couple's getaways.
Chalet Ruka Peak – This mountain-peak hotel is regularly visited by lovers of skiing. The rooms have large-screen TVs, floor-to-ceiling windows, and some contain their own hot tub and sauna. The restaurant serves modern Scandinavian meals.
Packing Tips
According to Visit Finland, the stark contrasts between the four seasons are the main characteristics of the annual natural cycle in Finland. For a great part of the year, the land is covered in frost and snow but there is a certain kind of mystique in the air when the seasons eventually change.
So what should you pack? Finnish weather is liable to change from day to day, so bring a selection of clothes that you can layer. That way you can add or remove layers depending on temperature.
In addition, bring at least one warm jumper, waterproof coat and/or umbrella and comfortable walking shoes, boots or trainers. Also, remember to bring a day pack so that you can store all of this if you plan on going on any adventures.
If you go during the winter, you will need an overcoat, scarf, gloves and warm shoes or boots.
In autumn and spring, you may want to bring waterproof trousers and boots.
For the summer, lighten up, but remember that even summer evenings and nights can be chilly, particularly in the mountains.
See our packing tips: packing tips
When to Go
The best time to visit Finland is in the Summer, which runs from June till August. The weather is nice and warm, and tourist season is usually in full swing. It is usually advisable to come before August, as that is typically when most Finnish people go on vacation.
Winter in Finland is between December to March and it is the best time to admire the Northern Lights. It is the most awaited season for some tourists who want to enjoy the activities that the country of Finland offers, skiing and snowboarding are the most famous activities during the winter season, some tourists are also hunting for the Northern Lights.
Things to Do
Adventure
Experience the Saunas: Finland is popular having numbers of saunas, tourists can find saunas almost everywhere in the country. It is a great way to relax in the country especially during cold seasons and saunas are a big part of Finnish culture.
Go on a Reindeer sleigh ride in Lapland: Reindeer sleigh rides are a popular way to get close to the fabled animal. Eco-friendly holiday activity at its best, the sleigh ride is not a tourism industry innovation, but an ancient Sámi way of getting around. Rides usually last from 10 minutes to a few hours.
Culture
Hiking – Finland is a country with open space and landscapes to hike and explore. Try visiting Oulanka National Park for an enjoyable hike.
Visit Bengtskär Island – Bengtskär Island is located on the east coast of Finland. It is home to the Bengtskär Lighthouse and is accessible by boat only in the summer.
Ride a Husky Sleigh – If you want to try out some non-motorized transportation as was common 150 years ago, get on a sled and be pulled by a team of happy huskies.
Sights
Sleep Under The Northern Lights – Finland is known for its Northern Lights that shine bright in the darkest times of winter. Kakslauttanen Arctic Resort offers glass igloos in which guests can look at the Northern Lights at night.
Stroll Around Käpylä District – Located in Helsinki, this old wooden town displays the artistry of Finland's old builders. Some of the houses in the town are two, maybe three hundred years old.
Visit Suomenlinna – Suomenlinna is a UNESCO World Heritage Site that was listed in 1991 for its unique military architecture. Many visit it to marvel at the dungeons and old fortresses it contains.
Booking Resources
Whenever we travel to we make sure to start with these companies.
We have tried a lot of different ones over the years and all of these have consistently proven to be the best when it comes to offering great prices.
We have used every one of these personally and continue to do so.
Booking.com: This is our go site to when comparing prices for accommodation. It is usually the has the cheapest prices, not to mention you get free cancellation and you are guaranteed the best price.
Trip Advisor: What we like about Trip Advisor is that we can look at all the reviews and then book our accommodation.
Air BnB: Airbnb is the main search engine we use when we are looking for a home or apartment rental. It is the best way to stay in areas that offer a more local feel.
Skyscanner: This is the first place we check for flights. It consistently comes back with the cheapest and best options. It allows us to compare a lot of airlines to get the best price.
Hostelworld: With one of the largest databases of hostels in the world, Hostelworld is the go-to site when you are looking for budget accommodation.
Rome 2 Rio: If you want to see how to get somewhere by plane, train, bus, ferry or car Rome2Rio lays it all out for you as well as related costs. I love how they show it all to you on a Google Map and it works offline.
Get Your Guide: For all your day trip and city guide needs, we use Get Your Guide. It has the world's largest collection of things to do with more than 30,000 activities in 7500 destinations.
World Nomads Insurance: When traveling you should always have travel insurance. We do.
Related