Costa Rica is a Central American country along the coast of the Caribbean Sea and Pacific Ocean.
Known for its beautiful beaches, volcanoes, protected jungles, and rare wildlife like toucans and squirrel monkeys, it is a perfect getaway for fans of the outdoors.
Add in great coffee and friendly locals and it makes one memorable trip. There are many things to see and do here.
Fast Facts
Power voltage is 110 V at 60 Hz.
The official currency is the Costa Rican Colón and 1 Colón is equal to 0.0018 USD. Note that US dollars are accepted by most places.
The best way to get around is by bus.
U.S. travelers staying under 90 days do not need a visa to enter, just a passport and a return ticket.
Kolbi, Movistar, Claro, and TuYo are the four mobile providers and a SIM card can be purchased through any of them.
The sales tax rate is 13%.
This Costa Rica travel guide will help you plan your next vacation.
Budgeting
Accommodation
Budget: You can find hostels from 2850 to 8560 colones per night. Enjoy dorm-style rooms, shared kitchens, prime locations, and friendly and knowledgeable staff members.
Mid-Range: For mid-range hotels, expect to pay 35,000 to 57,000 colones per night. These hotels come with private rooms, complimentary breakfast, an outdoor pool, free Wi-Fi, and a hotel restaurant.
High-End: Upscale hotels will range from 60,000 to 150,000 colones per night. Experience the best with polished rooms, fine dining, spa services, a fitness center, indoor and outdoor pools with a hot tub, room service, and great hospitality.
Check out our favorite booking platforms Booking.com, Tripadvisor and Air B&B for the best deals on accommodation in Costa Rica
Food
Food: The cuisine of Costa Rica favors rice, black beans, and fresh fruit and vegetables as staples. Gallo pinto (rice, black beans, vegetables, and spices mixed together) is the main dish here. When looking for authentic Costa Rican cuisine, look for restaurants that say "soda"—which means dinner. These places tend to serve the best in homemade Costa Rican food. In total, expect to pay around 3,000 colones per day for food.
Transportation
Getting to Costa Rica: The Juan Santamaria International Airport is the main airport to fly into and is a 30-60 minute taxi ride from downtown San José.
Flights: You can check for the best flights to —- on Skyscanner.
Train: Trains are a good way to get around Costa Rica, especially the commuter rail, which has prices of 400 colones and travels between major cities. These commuter trains operate in two time blocks—5:30 AM to 9:00 AM, and then again from 3:30 PM to 8:00 PM, with trains coming every 30 minutes between these two periods.
Bus: Buses are considered one of the best ways to get around and has inexpensive fares of 140-360 colones (paid in cash). While bus stops exist, the easiest way to catch a bus is wave it down. As a note, if you see two vertical bars when on the bus, do not stand in that area. That is for counting passengers and standing there can disrupt the counters and mean all passengers must pay more.
Shuttle Buses: A good way to travel long-distance is to ride a shuttle bus, which has air conditioning and will generally pick you up from your hotel. Expect to pay about 2,500 colones per trip.
Taxis: Taxis are a great and inexpensive way to get around, with fares starting at 570 colones and increasing depending on distance traveled. Look for the red taxis with the yellow triangle (official taxis) and ask if the taxi is metered (it should be) to make sure it is not a pirate taxi.
Uber: Uber does exist, though mainly in major areas like San José.
Rent a car: To rent a car, you must be at least 21 years old and have a valid US license. Prices start at around 2,500 colones per day.
You can also compare prices here
Places to Stay
Radisson San José: A traveler favorite is this modern four-star hotel. Just minutes from the bus stop and the National Museum of Costa Rica, this hotel has numerous amenities, including indoor and outdoor pools, room service, a fitness center, spa services, and a hotel restaurant and bar, as well as a shuttle to the airport.
Hotel Quelitales: Stay at this great hotel in Cartago and choose between a suite or bungalow, both with scenic views, including the Dona Ana Waterfall. The hotel comes with extra long hotel beds, a gift shop, private balconies, massage services, a restaurant and bar with special diet menus, and free breakfast. English and Spanish are both spoken here.
Hotel Banana Azul: Come stay at this great beachfront hotel in Puerto Viejo. Designed for travelers 16 years or older, this hotel has numerous amenities, including rooms with private verandas that give you fantastic ocean views, relaxing hammocks, a fish and turtle pond, a romantic hotel restaurant, yoga classes, an adult pool, and more. When you're ready to step outside, the Puerto Viejo Beach is just 1.5 miles away.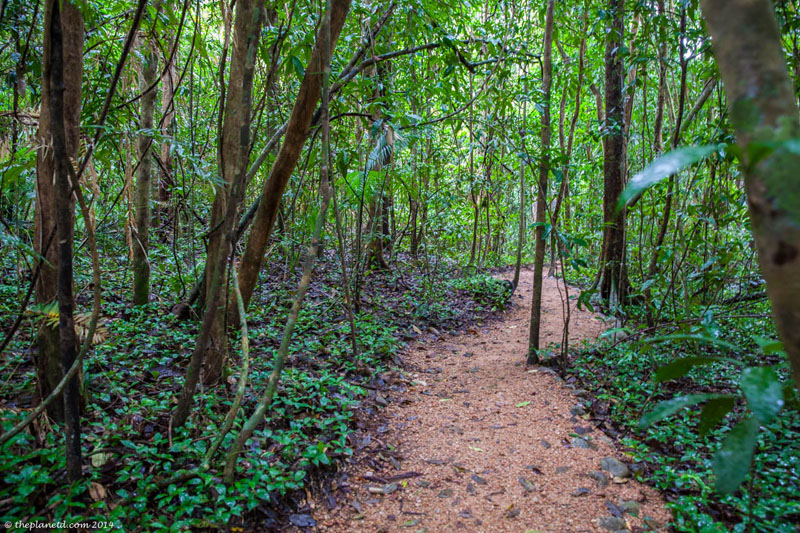 Packing Tips
Sunscreen: Protect your skin from the beautiful sun with some sunscreen.
Swimsuit: With so many beaches and waters to explore, make sure to bring a swimsuit with you.
(Costa Rican) Spanish Phrasebook: While English is spoken, a Costa Rican Spanish phrasebook may help you along in your travels.
See our packing tips: packing tips
When to Go
The dry season for Costa Rica is between December and April. However, this is also its busiest time of year for tourists. May through November is known as the wet season, but the rain typically passes in a few hours. For those who want to beat the crowds and enjoy the best deals on flights, September is one of the best months to go. While it is still part of the wet season, rainfall is typically less during this time, especially along the Caribbean coast.
Things to Do
Arenal Volcano: This 1,633 meter stratovolcano outside of San José is a very popular tourist attraction. Hike through black indigenous rocks and lava flow trials to see this volcano up close.
Jade Museum: Founded in 1977 by Fidel Castro, this museum preserves the archeological history of Costa Rica. Featuring the largest collection of pre-Columbian jade (semi-precious stone) artifacts in the world, this is a great way to learn more about the history of Costa Rica while viewing the 7,000 museum pieces found here.
Corcovado National Park: Come see fascinating wildlife— including scarlet macaws, tapirs, jaguars, and squirrel monkeys—at the Corcovado National Park.One of the most biodiverse places in the world, this park is a paradise for nature lovers. Afterwards, head down to the numerous beaches, including the popular Bahía Drake, which has beautiful lagoons and coves.
Monteverde Cloud Forest Reserve: This forest is dedicated to the conservation of wildlife. Take a hike through this cloud forest to learn more about Costa Rica's ecosystem and see half of Costa Rica's total flora and fauna, as well as rare birds, including the colorful Quetzal birds.
Don Juan Coffee Tour: Get an up-close look at how coffee is made by visiting a coffee farm. This two-hour tour takes you through the whole coffee-making process, while providing you with fascinating information on the history of Costa Rica and its coffee. Afterwards, sample some coffee and get something at the gift shop.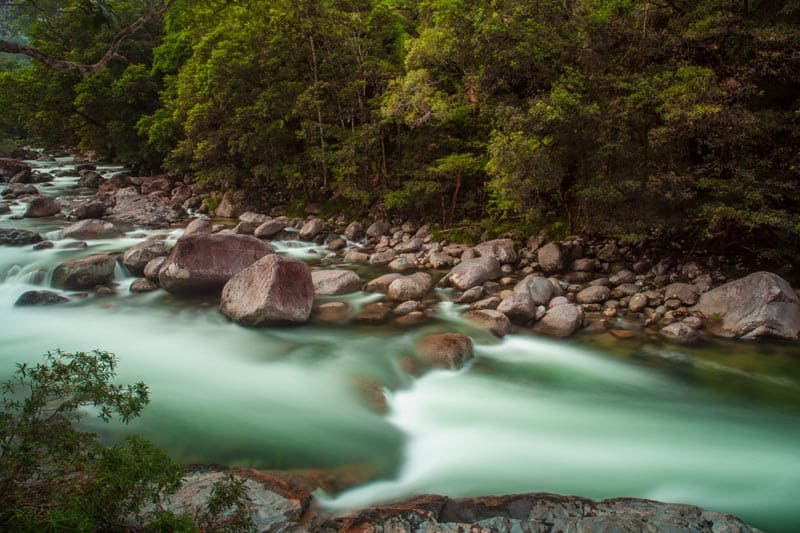 Booking Resources
Whenever we travel to we make sure to start with these companies.
We have tried a lot of different ones over the years and all of these have consistently proven to be the best when it comes to offering great prices.
We have used every one of these personally and continue to do so.
Booking.com: This is our go site to when comparing prices for accommodation. It is usually the has the cheapest prices, not to mention you get free cancellation and you are guaranteed the best price.
Trip Advisor: What we like about Trip Advisor is that we can look at all the reviews and then book our accommodation.
Air BnB: Airbnb is the main search engine we use when we are looking for a home or apartment rental. It is the best way to stay in areas that offer a more local feel.
Skyscanner: This is the first place we check for flights. It consistently comes back with the cheapest and best options. It allows us to compare a lot of airlines to get the best price.
Hostelworld: With one of the largest databases of hostels in the world, Hostelworld is the go-to site when you are looking for budget accommodation.
Rome 2 Rio: If you want to see how to get somewhere by plane, train, bus, ferry or car Rome2Rio lays it all out for you as well as related costs. I love how they show it all to you on a Google Map and it works offline.
Get Your Guide: For all your day trip and city guide needs, we use Get Your Guide. It has the world's largest collection of things to do with more than 30,000 activities in 7500 destinations.
World Nomads Insurance: When traveling you should always have travel insurance. We do.
Related