We arrived in Belize City and walked along the streets looking for a cheap guest house feeling completely exposed when a man yells, "Look Up!" Freaked out we are taken aback and at first we worry that he was trying to distract us.
Is someone lurking behind us about to relieve us of our expensive cargo? Instead, we are treated to a view of thousands of birds flying overhead as he said, "welcome to my country, enjoy the beauty of Belize." Instantly we were put at ease and smiled knowing that we were going to love this country. This Belize travel guide will help you plan your next vacation.
Fast Facts
Belizean power voltage is 110/220 V 60 Hz; Power sockets B & G
The Belizean currency is the Belizean Dollar (BZD) and is around 2 BZD to 1 USD. However US dollars are typically accepted alongside the BZD.
Buyer beware: Some of the crafts being sold are overpriced imports from Guatemala. Always haggle with street vendors.
Belize is at the forefront of eco-tourism, and boasts more eco-lodges than any other Central American country.
Always book an express bus to avoid stopping for every passenger standing along the roadside.
There is a $35 USD departure tax that must be paid in cash at the airport upon departure.
Beware of Chikungunya, a viral disease transmitted by the bite of infected mosquitoes. This outbreak continues to affect parts of the Caribbean and Central America. Symptoms can take up to 12 days to appear, but usually begin within 3-7 days after being bitten by an infected mosquito. Symptoms generally include fever and joint pain; other symptoms can include fatigue, headache, nausea, vomiting, muscle pain, and rash.
Budgeting
Accommodation
Budget – There are many safe and cheap hotels throughout Belize. Budget hotels offer fully furnished rooms, shuttle service, and a 24-hour front desk. Price start at $10 US per night.
Mid Range – Some of the amenities offered at mid-range hotels include free Wi-Fi, outdoor pool, and free parking. Prices start at $150 per night.
High End – If you're looking for more comfort, you have a wide variety of luxury hotels to choose from. These hotels offer high-end amenities, including room service, full-service laundry, fitness center, and hot tubs. Prices start at $350 per night.
Check out our favorite booking platforms Booking.com, Tripadvisor and Air B&B for the best deals on accommodation in Belize.
Food
Food:
Belize Fruit cake – This sweet is a traditional rum cake.
Cow foot soup – Stew-like soup cooked in ingredients like onions, potatoes, and pepper.
Pibil –This dish is pork wrapped in leaves and slow-cooked.
Salbutes – Fried tortillas topped with onions, cabbage cheese, avocado, chicken, and tomato.
Belizean desserts – There are endless, amazing local desserts made with different ingredients.
Chimole –This is a tasty stew made with chicken chimole.
Ceviche –This common dish is seafood marinated in lime juice.
Transportation
Getting to:
Flights: The main airport in Belize is Philip S.W. Goldson International Airport. Many countries, including the U.S.., France, China, South Africa, Qatar, Turkey, and Korea, fly direct to Belize's main airport.
You can check for the best flights to Belize on Skyscanner.
Transportation:
Buses: Buses are the primary mode of transportation in Belize. Bus fare in Belize is as low as $1.
Taxis/Uber: Taxis cost around $10 for rides with the city. The is no Uber or Lyft in Belize, but there are many reliable local taxi services.
Car Rental: You have a wide variety to choose from when it comes to rental car services in Belize. The popular ones are AQ Belize Car Rental, Crystal Auto Rental, and Budget Rent a Car. On average, a rental car in Belize costs $70.
You can also compare prices here.
Places to Stay
The Red Hut Inn – Located about 100 m from Belize City's seafront, this hotel offers exceptional services. It is equipped with free wi-fi, free parking, and it is pet-friendly.
D's Hostel -This is a favorite hotel in San Ignacio that offers air-conditioned rooms, laundry service, and it is kid-friendly.
Sophie's Guest Rooms –Based in Caye Caulker, this hotel stands out because of superb staff, fantastic cleanliness, and perfect location.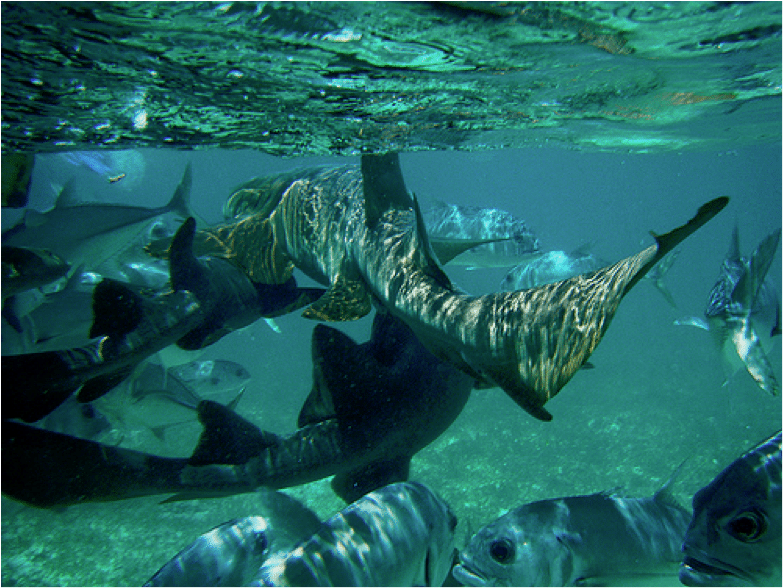 Packing Tips
The protection basics – Travellers should stock up on the essentials: sun block, mosquito/insect repellant containing DEET or a pyrethroid insecticide, sunglasses and a hat.
Get Medical Insurance – adventure travel is common in Belize, but if you plan on trekking, paragliding and/or hiking, make sure to be covered just in case.
Pack for Humidity – for humid weather it is best to pack fabrics that breathe as much as possible and natural fabrics, like cotton, linen or rayon (avoiding silk, wool and polyester). Clothing should be loose and comfortable to encourage the flow of air and allow moisture to evaporate.
Sarongs – From protecting yourself from the hot island sun or keeping warm on a cool night, sarongs are a must-have.
Personal Safety products – Certain areas in Belize (including Belize City) are known as pickpocket hotspots. Before leaving for your trip, make sure to pack some personal safety products, like money belts and locks, so that you can keep your valuables safe on your trip.
Swimming suits (plural!) – Belize is all about frolicking under the sun, lazing at the beach or diving head first in its turquoise waters. Make sure to bring more than one swimsuit as no one likes putting on a damp suit!
Bring a water bottle – water is not potable in Belize, so make sure to pack a water bottle that is easily refillable, especially if you plan on doing any adventure sports!
See our packing tips: packing tips
When to Go
Belize boasts a sub-tropical climate with a mean annual humidity of 83%. The temperatures stay quite consistent all year round varying only by a couple of degrees from the hottest to coolest times. The dry season is from January to April and the rainy season is from mid-May until November.
Things to Do
Adventure
Go Scuba Diving! – Belize is known for the Great Blue Hole, amongst other amazing dive sites.
Visit Victoria Peak – Explore nature trails and waterfalls for a beautiful experience that will make you not want to leave Belize.
Culture
Dangriga and Hopkins Village – Spend a day in Belize's culture capital.
Explore Maya temples and caves –These are a fun way to spend a day learning about the history of the people who used to live here.
Sights
Museum of Belize – Here, you'll learn about Belize's history and culture.
Bird watching – Visit the Crooked Tree Village Wildlife Sanctuary and watch more than 500 bird species.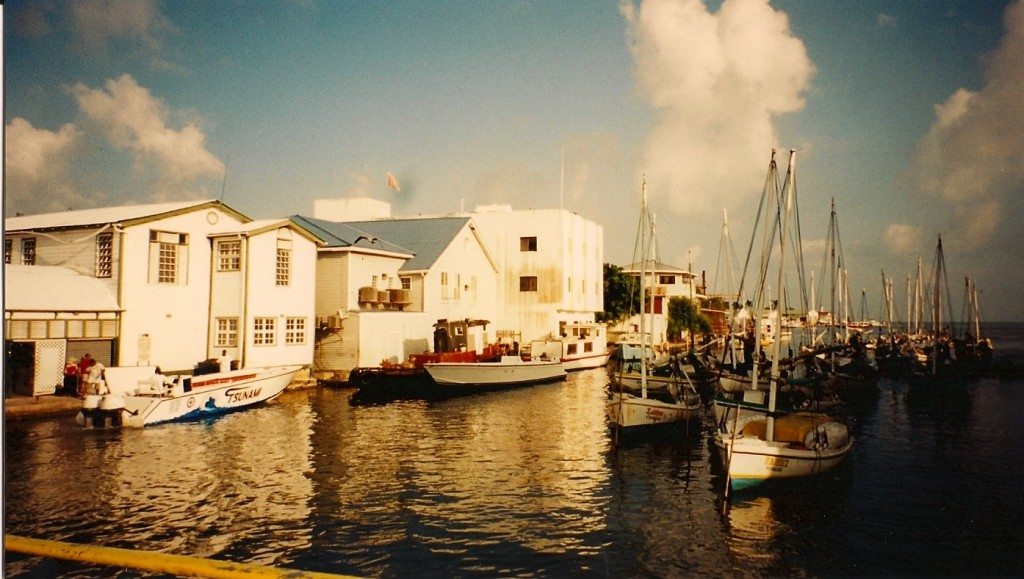 Booking Resources
Whenever we travel to we make sure to start with these companies.
We have tried a lot of different ones over the years and all of these have consistently proven to be the best when it comes to offering great prices.
We have used every one of these personally and continue to do so.
Booking.com: This is our go site to when comparing prices for accommodation. It is usually the has the cheapest prices, not to mention you get free cancellation and you are guaranteed the best price.
Trip Advisor: What we like about Trip Advisor is that we can look at all the reviews and then book our accommodation.
Air BnB: Airbnb is the main search engine we use when we are looking for a home or apartment rental. It is the best way to stay in areas that offer a more local feel.
Skyscanner: This is the first place we check for flights. It consistently comes back with the cheapest and best options. It allows us to compare a lot of airlines to get the best price.
Hostelworld: With one of the largest databases of hostels in the world, Hostelworld is the go-to site when you are looking for budget accommodation.
Rome 2 Rio: If you want to see how to get somewhere by plane, train, bus, ferry or car Rome2Rio lays it all out for you as well as related costs. I love how they show it all to you on a Google Map and it works offline.
Get Your Guide: For all your day trip and city guide needs, we use Get Your Guide. It has the world's largest collection of things to do with more than 30,000 activities in 7500 destinations.
World Nomads Insurance: When traveling you should always have travel insurance. We do.
Related