Not a lot of people think of Niagara Falls in the Winter, but it is a great getaway during the cold months.
During the month of January the ice wine festival is going on and Niagara Wineries are open for business. Not only are they open for business, they are running special promotions and events.
We were invited to tag along with Pam of Spunky Girl Monologues and had a fun day tasting wines, eating food and learning about the ice wine process.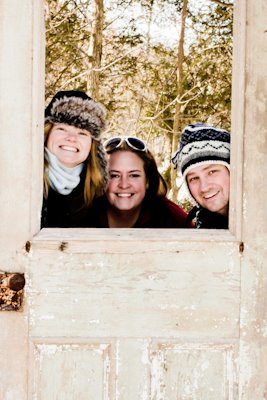 Photos courtesy of SpunkyGirlMonologues
Niagara Weekend Winter Getaway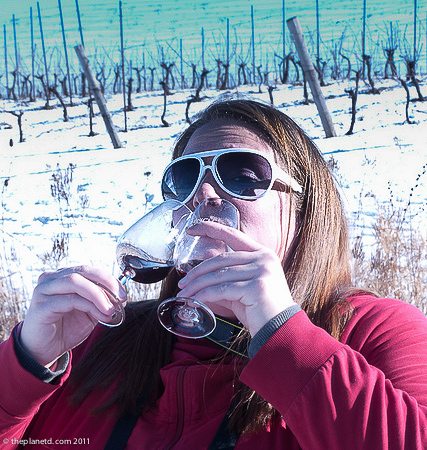 Our first stop was Thirty Bench Wine Makers where we did some snow shoeing and wine tasting in the great outdoors. We spent an hour walking through the vineyards overlooking Lake Ontario. It was such a special touch to enjoy a glass of wine outdoors while standing among the grape vines of the winery.
We had wine before the walk, wine during the walk and wine after the walk along with a delicious mushroom soup as we sat by the fire. We shared our experience in our post Snowshoeing a Niagara Winery, but we wanted to share our video with you as well today!
Inniskillin Wineries
Our next stop was Inniskillin Winery. It was here that we really learned how to taste ice wine properly and enjoy what foods are the proper pairings for ice wine. Did you know that you shouldn't have sweet desserts with your ice wine? It actually pairs better with savoury foods. Ice wine is harvested in the dead of winter and it was here that we saw the frozen grapes left hanging on their vines for visitors to have a look at.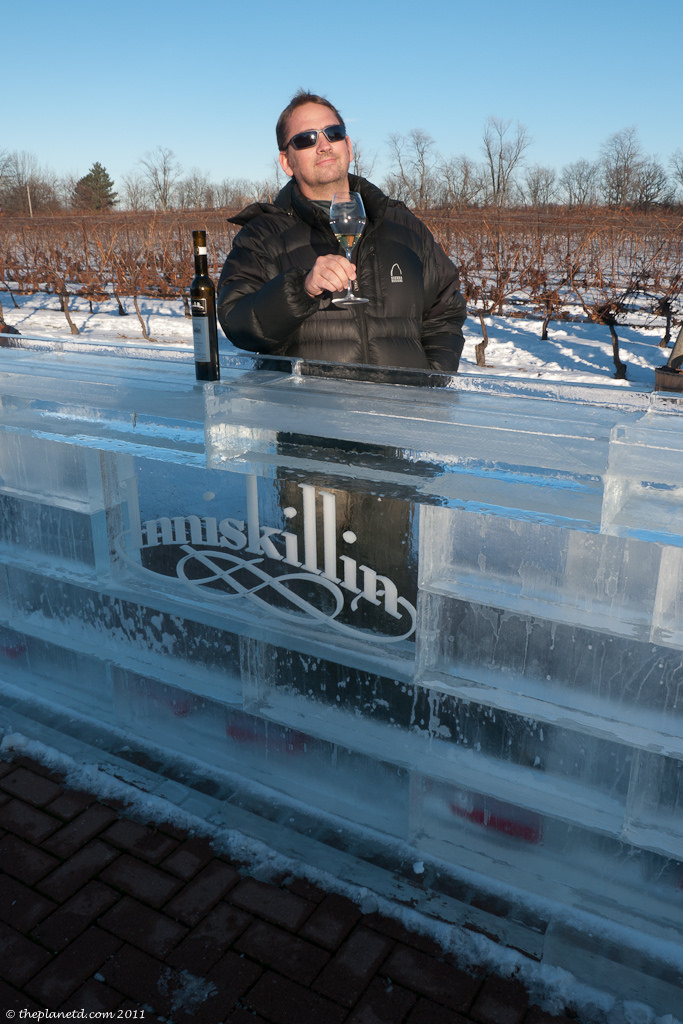 We shared our experience at Inniskillin in our post The Niagara Ice Wine Festival, but we put a lot of work into our videos and hav a brand new introduction that we'd love to share with you!
Jackson Triggs Estate
Finally we ended at Jackson Triggs where we had a very mellow night cap. We tasted 3 different cocktails; A heated mulled red wine spiced with cinnamon and mixed with Apple Cider, a Niagara Kir Royal where a Cabernet Fran ice wine is blended with Jackson-Triggs sparkling Wine, and and ice wine martini combining premium vodka with Inniskillin Vidal Icewine.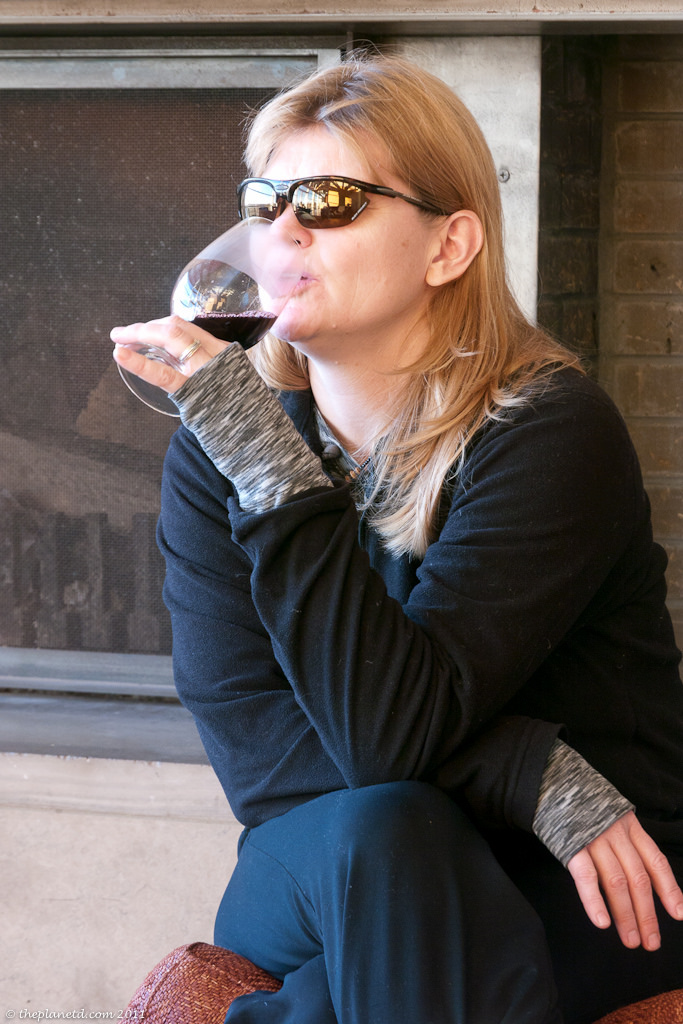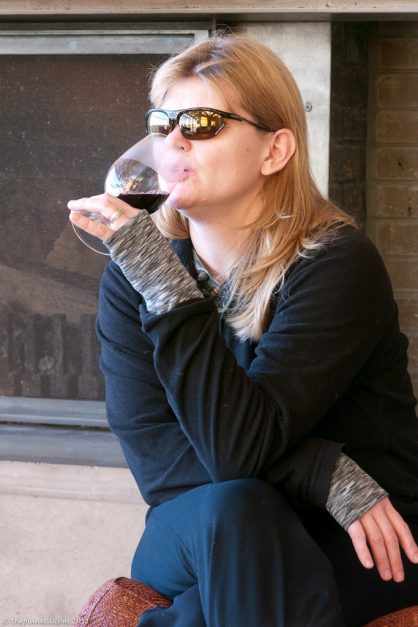 Hilton Niagara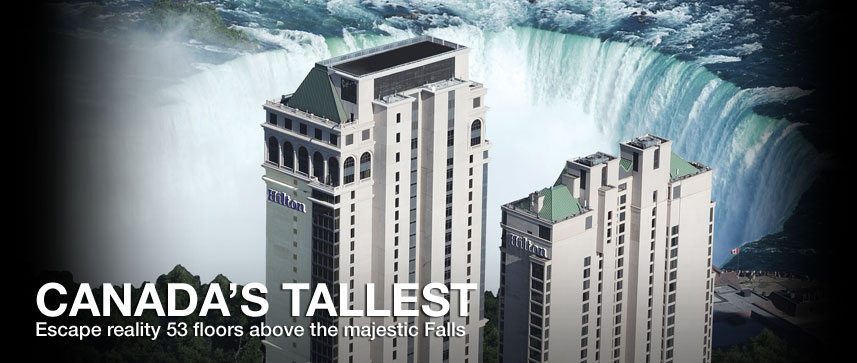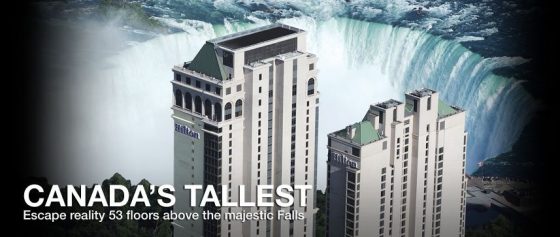 After all that wine, it was a nice touch to be able to stay over in Niagara Falls at the Hilton Niagara. Attached to the Fallsview Casino, this is the perfect location for overnighting in Niagara Falls. Our room overlooked the Horseshoe Falls and you can actually see both the American and Canadian falls from this hotel which is right in the heart of the action.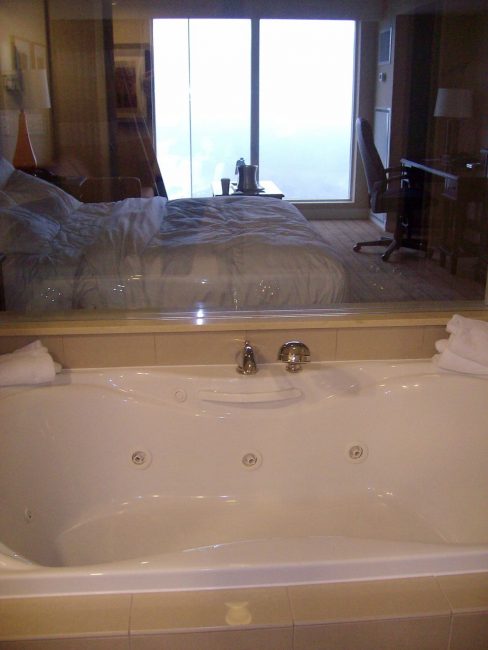 For offseason specials, check out their website. 
Everything is within walking distance of the Hilton.
You can walk indoors to the Casino and shopping concourse, you can walk to world class dining; my favourite is the Brazilian Steakhouse Copacabana and you can catch premium entertainment at the 1500 seat Niagara Casino Theatre.
You feel like you are in a resort when staying at the Hilton. They have several restaurants and unlike many hotels, people actually hang out in the lounges and lobby bars so you don't feel like a loser sitting alone while you enjoy one of the regions award winning wines.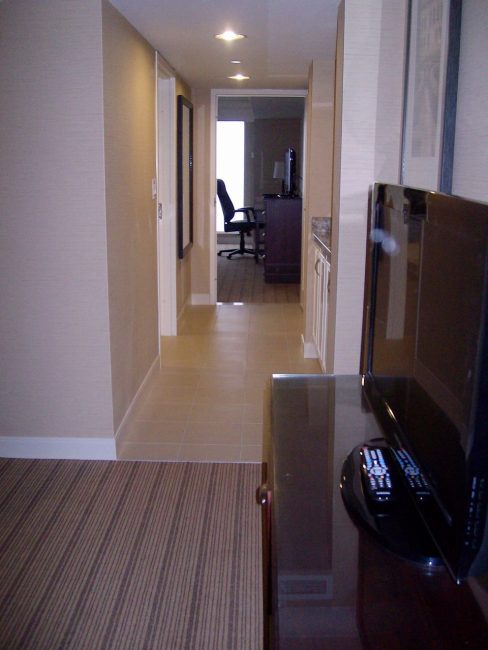 We've stayed here before and will stay there again. Both times we've stayed at the Hilton, we've been too busy taking advantage of everything Niagara Falls has to offer that we have yet to swim in their 10,000 square foot pool complete with waterfall and waves. What's wrong with us? We gotta go back and take advantage of this!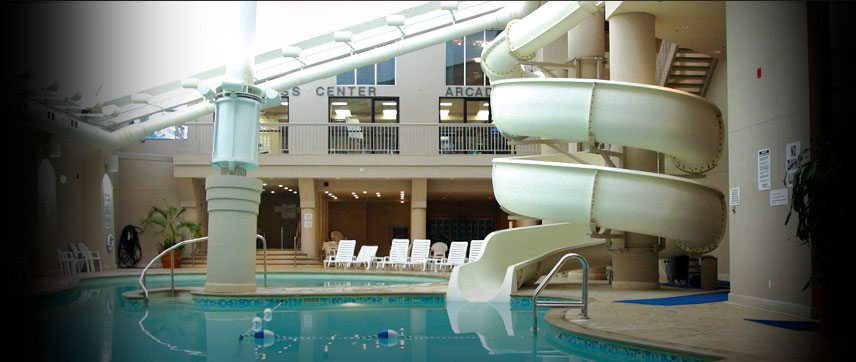 Want some inspiration? Check out the Hilton's Falls View Web Cam showing Niagara Falls in real time.
Right now there are amazing off season deals. As people who have frequented Niagara Falls over the years, we can attest that it is an amazing getaway no matter what season.
---
Read More
The Best Romantic Weekend Getaways in Ontario: Niagara Falls
Niagara Falls Road Trip – The Best of the Niagara Parkway
Toronto to Niagara Falls by Bus -It's Easy with Busbud
SaveSave