(I'm going to break out my grade-A infomercial voice impression to sell you on this idea. That's how much I want you to try it. Get ready)
Relationship Stuck in a Rut?
Are your weekends getting a little stale? Is your relationship stuck in a rut? Is your relationship awesome, but you just want some more awesome dates to add to your already awesome social calendar with your awesome man/woman?
Well, itís time to think outside the box!
Sure, dinner dates and going to the movie theater can be fun and romantic, but what about going outside your relationship's comfort zone? How about going on a date that will be exciting, ignite great conversation, show you how to work as a team, and light some fire in your romance?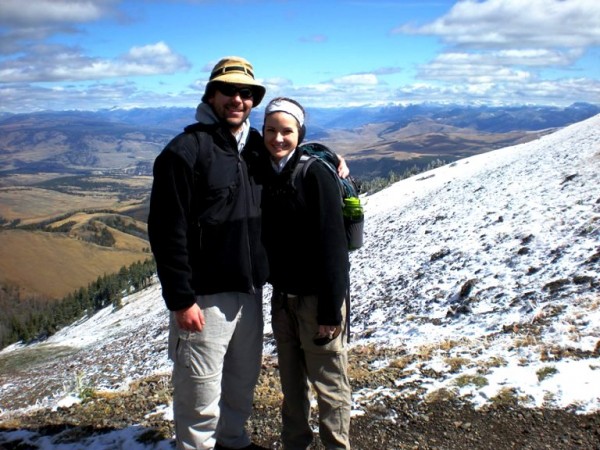 (Not bad right? Did you picture the "Oxiclean" guy as you read it? Perfect. Now back to my regular voice.)
From traveling the world for an entire year with my husband, Tony, we have had some downright miserable days together (think stranded on a Bolivian bus for 16 hours). But more often than not, our adventures lead us to experiencing some truly incredible dates.
The key is that we always like to CHALLENGE ourselves as a couple, because nothing brings you closer than a shared goal or overcoming a specific obstacle.
Whether you are globetrotting or living in your hometown, you can always get creative when it comes to spicing up your dates.
Here are some of our favorite dates that will test, strengthen, and heat up your love life TODAY!
(OK sorry. The voice is addicting. No more infomercial voice. Starting now.)
Relationship Building Ideas
Go On A Multi-Day Hike
Our first big vacation that Tony and I went on was a 5 day trip hiking and camping in Yellowstone and the Grand Tetons in Wyoming. To this day, we still say that it was the best trip we have ever taken together. Mainly because we had a blast getting to know each other on a deeper level in the great outdoors!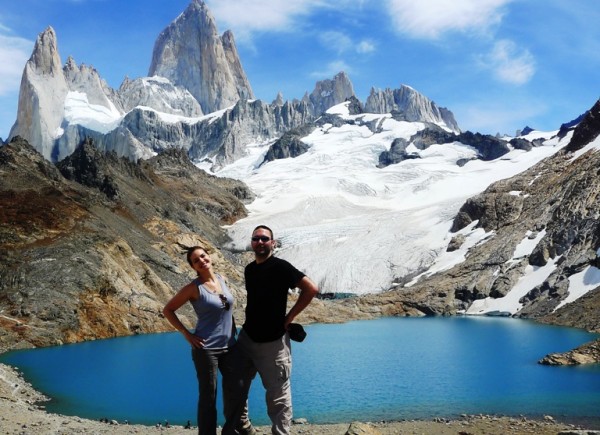 Multi-day hikes are wearing on your body, so it is always good to have each other to lean on for support when you just want to throw in the towel and get air lifted off a mountain. Camping under the stars also takes you out of your comfort zone of your big cozy bed at home and can be an incredibly romantic way to cuddle up on a cold night.
This past April, Tony and I also got the chance to hike the Inca Trail to Machu Picchu, where we went 4 days without showers. Ladies and gentleman, it is a true testament to your commitment to each other if you still love your stinky selves after 4 days of strenuous hiking with no way to clean up.
An added bonus with camping: SíMores! In my opinion, this is one of the best parts of camping with your sweetheart and is 10x more fun (and quite possibly, more delicious) than ordering a dessert at a fancy restaurant after a dinner date.
Take A Cooking Class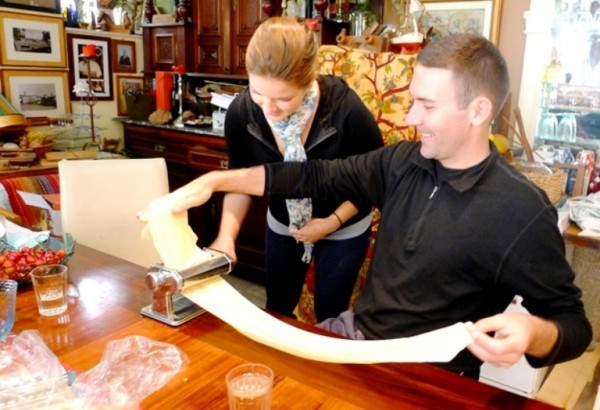 Do you have more playful fun with your significant other on a fancy dinner out or when you cook a homemade meal together? I don't know about you, but some of our best dates have involved whipping up a feast in our own kitchen and watching a movie together? With pints of Ben & Jerry's to cap off the evening, of course!
Cooking together can be a deliciously exciting way to learn about how you interact as a team. It also creates great conversation, And if you're cooking while sharing a bottle of wine, then your evening is bound to be a lot more fun (and cheap!) than resorting to the traditional dinner date out on the town.
But what if you and your squeeze don't know how to cook?
This is where a cooking class comes in.
At a cooking class, you two can learn the basics on how to navigate around a kitchen. And once you learn the building blocks of cooking, you can get more and more creative with the dishes you attempt to try together. After all, how many times can you really get excited about making spaghetti and meatballs?
Tony and I took a cooking class in Tuscany together this past Spring and it was honestly our best date ever. In cooking classes, you learn a ton of wonderful culinary tricks, you get to work together in a team, you taste some delicious food (and in Tuscany, boy did we eat well!), and you get to socialize with other like-minded foodies throughout the entire lesson.
Learn A Water Sport
While going to the golf course together can be a great way to spend a day, more often than not, your man is probably the one coaching you (not true for everyone, obviously, just generally speaking). Why not get outside BOTH of your comfort zones and take up a sport that neither of you have experience with?!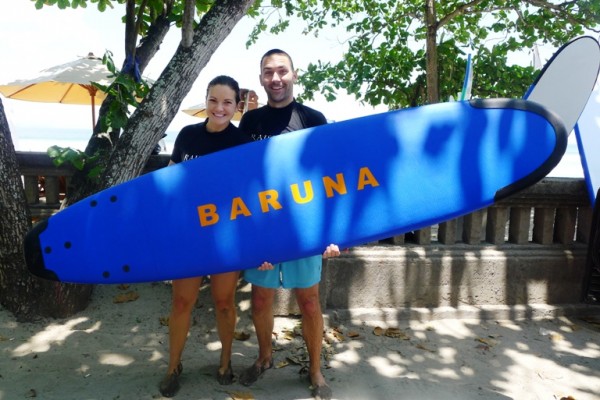 This is where water sports come in (unless you were lucky enough to grow up in California, Hawaii, or Florida).
Tony and I have taken a variety of aquatic lessons together from sailing and wind surfing in the US to surfing and diving in Indonesia. It is fun every once in awhile to humble yourselves with learning a new skill. And itís especially fun to laugh with AND at each other.
And ladies, this could be your moment to shine.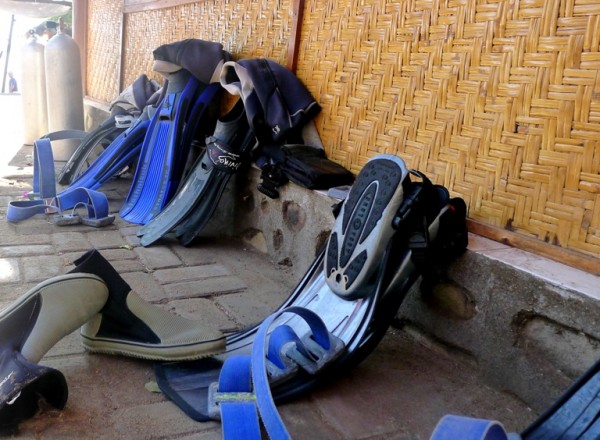 Many water sports require a certain level of balance, coordination, and delicate finesse. If your guy is constantly better at you when it comes to rough and tough land sports, like football and basketball, just put him on a surfboard and see what happens.
Your turn: What are some other great relationship-strengthening dates you would recommend? Please share below in the comments so that we can try them out!
About the Author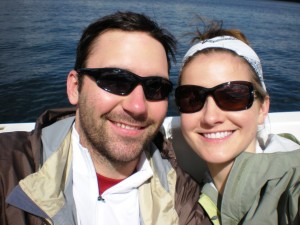 Meg Rulli writes with her husband, Tony, for the blog LandingStanding. Carpe diemî is her favorite cliche and also her motto. Meg is a high-energy girl that loves being active (and the naps that follow), spending time outdoors, eating (A LOT), and partaking in any water sport under the sun.† Meg and Tony left their jobs in January 2012 to go RTW and try out this location independent thing. They are aspiring entrepreneurs & digital nomads that blog about travel, food, and all things ridiculous.
Make sure to follow their adventures on Twitter @landingstanding Facebook and Pinterest too!
Write for us!
You Might Also Enjoy