It's been a wonderful time for Dave and I. We've been back in Canada for nearly two months putting our noses to the grindstone and catching up on a ton of work.
It's been heavenly getting up in the morning for a workout, heading over to our desks (rather than laying on a hotel bed) working for the day and then wrapping up when the sun goes down. For the first time in years, we've had a bit of a routine.
However, that routine is all about to go out the window! We are about to head out on some epic adventures!
Winter Travel Schedule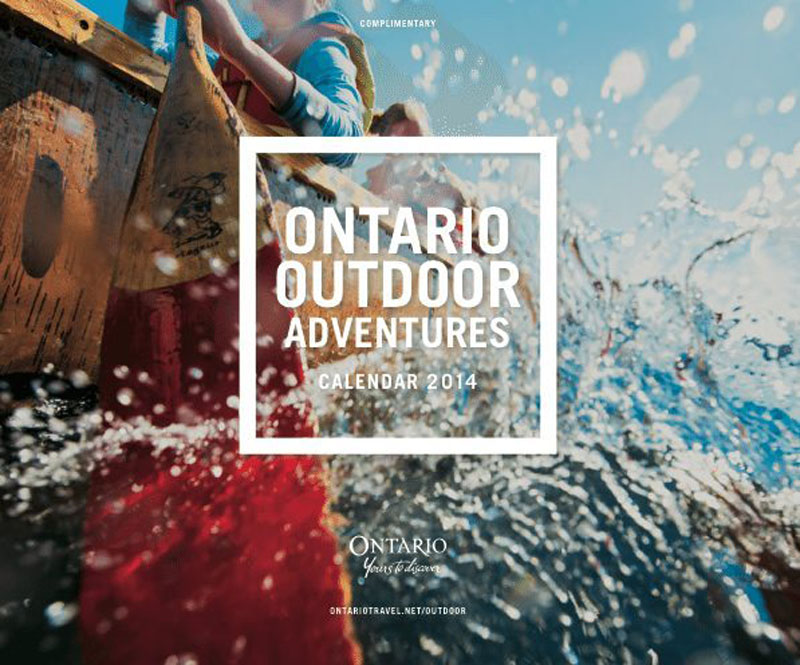 Be
The Adventure Begins, The Routine's Out the Window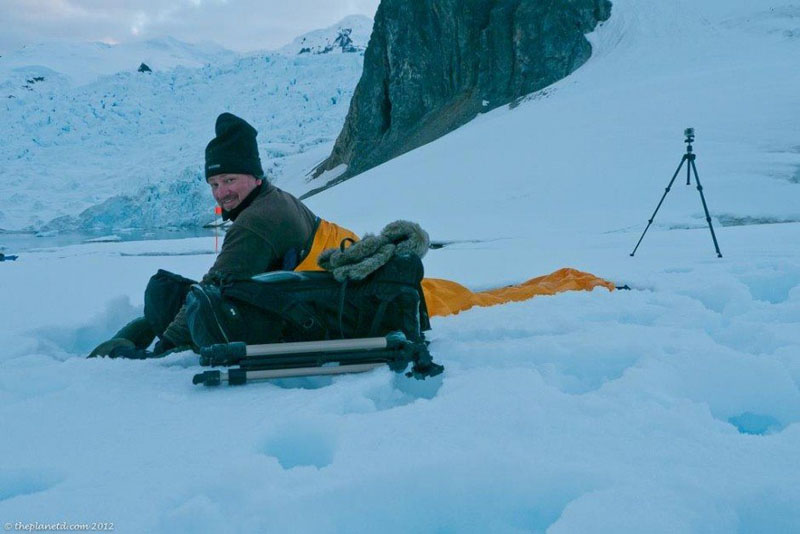 One thing we love about our life is that we never have routine for long. We're not the kind of people that can settle down. It's nice for a while and we enjoy the novelty of 'playing house', but when it all comes down to it, we want and need to be on the move.
After all, that's the reason we went in to travel blogging in the first place, to enjoy pushing ourselves to the limits and want to explore the world for the rest of our lives.
Epic Winter Adventures
Well, we are certainly about to push ourselves to the limits.
This winter is going to be epic. The reason we've been working out every morning is that we have a few epic adventures happening over the next couple of months and it all starts this week!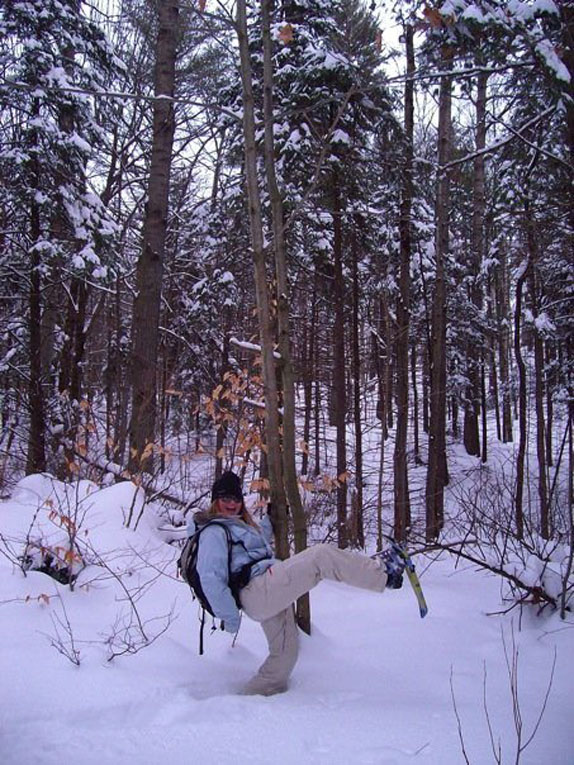 Ontario, Canada is our home province and as we travelled the world, we always said to each other, "If only the rest of the world could know about the beauty that we have in our own back yard."
Now we have our chance to show it off! This Friday we're heading up North to prepare for our most epic adventure since cycling the continent of Africa.
Lake Superior
In January we'll begin an extraordinary journey North of Lake Superior as we embark on the Missinaibi Headwaters: Rail to Rail Expedition with Lure of the North.
This Explorers Club journey takes us 7-hours North of Sudbury via box rail where we're dropped off in the middle of the Northern Canadian Wilderness to begin our 101 km hike.
We'll be snowshoeing over frozen rivers, through deep snow and swamps while pulling our own sleds and gear. "This trip travels a section of the most important historical link between Lake Superior to the south and James Bay to the north!"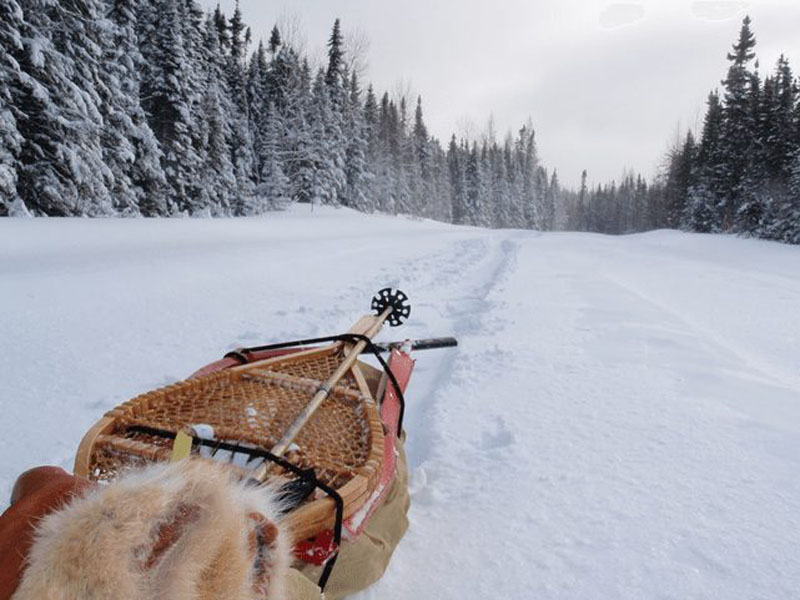 This weekend we're heading to Sudbury to meet Lure of the North owners Kielyn and Dave Marrone, where we will start to make some of our own gear for our expedition.
The Lure of the North is all about using traditional methods of camping and traveling and we're going to make our own deerskin moccasins, pulling traditional sleds and learning about the traditional camps where we'll be sleeping on bed of boughs in a large canvas 'hot tent'.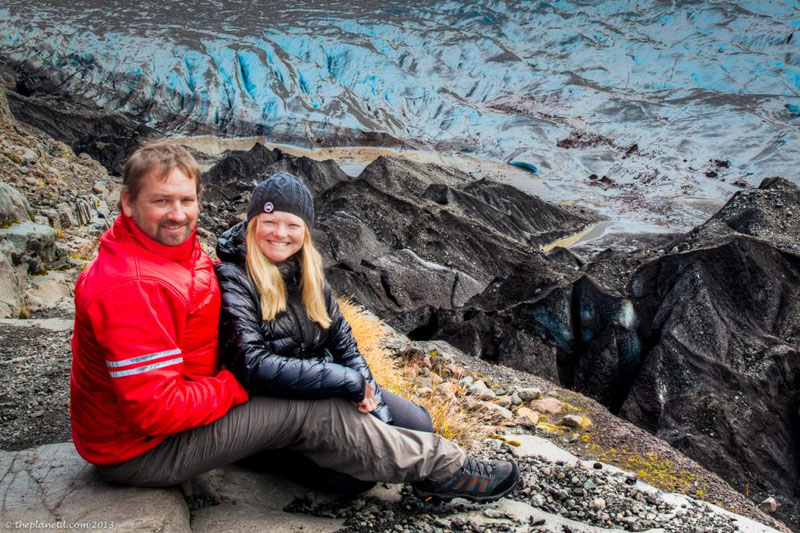 We're extremely excited and nervous all at once. We've been running and working out every day for the past month and we are starting to feel back to our old selves after two years of very busy travels.
One thing we're not nervous about is getting cold. We'll be outfitted from head to knee in Canada Goose. 'With our traditional Inuit Moccasins on our feet, we have no worries about freezing. We wore Canada Goose parkas during our time in the Film Industry and we're wearing their performance wear now in our life of adventure.
Alberta Bound
Our next great epic adventure takes us back to Alberta. If there is another province that we truly love, this would be it! It was where I was born and all my favourite childhood stories from mom and dad were spoken about living in Alberta.
We had the incredible opportunity to visit Alberta this summer and take advantage of spectacular adventures like going on a high mountain trail ride and bobsledding down the olympic bobsleigh track, but this holiday season, we're going to step it up a notch and take on the extreme adventures of the province.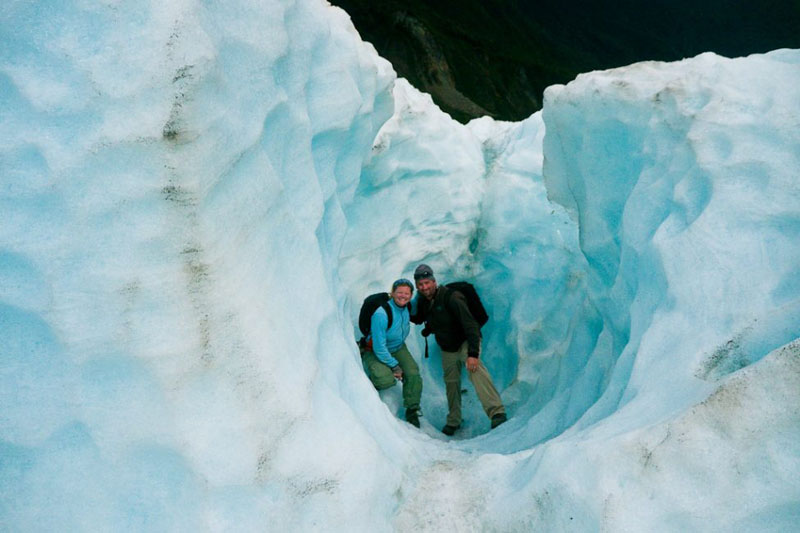 From ice climbing to glacier walking, snowboarding, dog sledding and so much more our head is going to spin.
The Banff/Lake Louise and Jasper region of Alberta is the most beautiful place on earth that we've seen so far and we're so excited to be able to enjoy it in the winter and show off all the fun things there are to see and do.
See what it's like to walk on a glacier at Fox Glacier, One Dramatic Ice Field and Trekking the Athabasca Glacier
Video Crew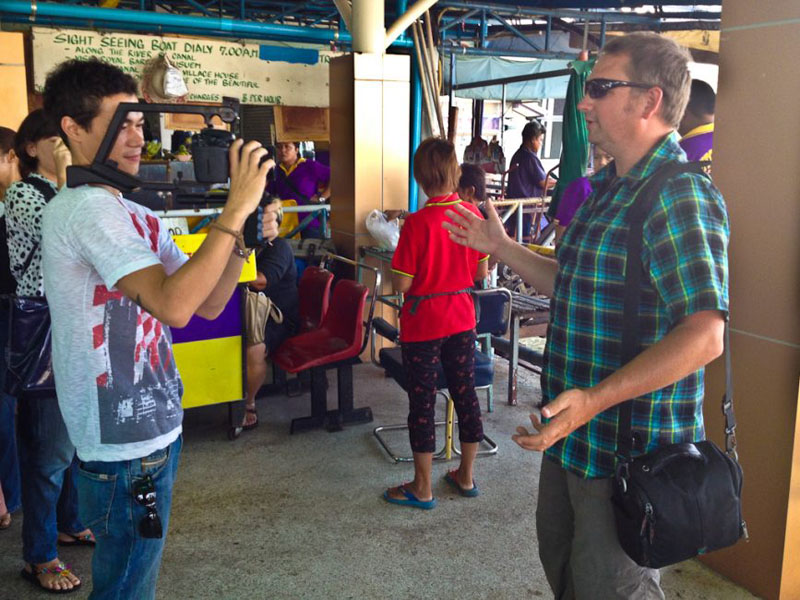 What we're really excited about is that a video crew will be joining us and filming every step of our adventure. We'll be able to concentrate on having fun while letting our film crew concentrate on what they do best.
You'll be able to see the vignettes on Canada AM, Breakfast TV and other Canadian media outlets plus at Expedia and Alberta's Facebook pages and of course here on ThePlanetD. Also follow us on Instagram for the latest daily vignettes from the road.
Iditarod Dogsled Training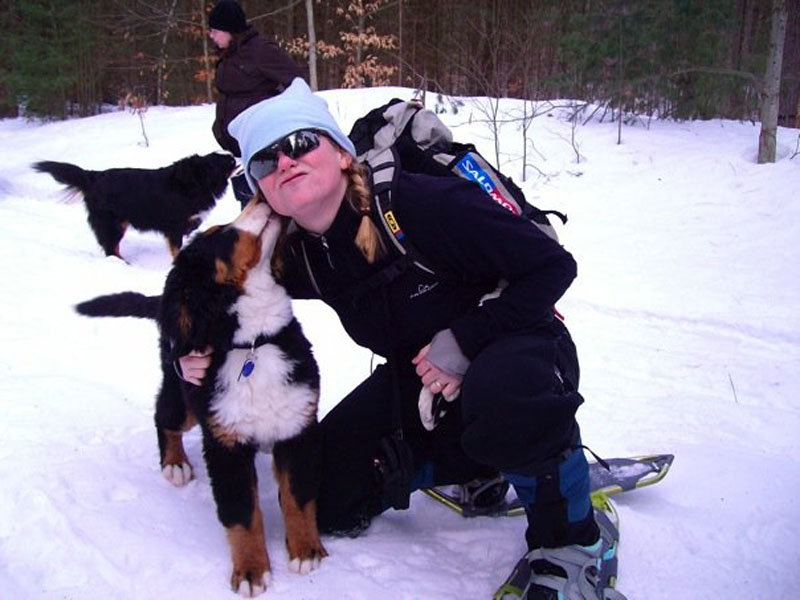 Dave and I used to love watching the Iditarod on Discovery. We looked at Lance Mackey and Jeff King as rock starts.
We looked forward to coming home from work in the dead of winter, turning on the tube and watching the elite athletes and their team of dogs mush across the unforgiving Alaska Terrain.
We said to ourselves, I'd love to do that one day. Well, the day has come.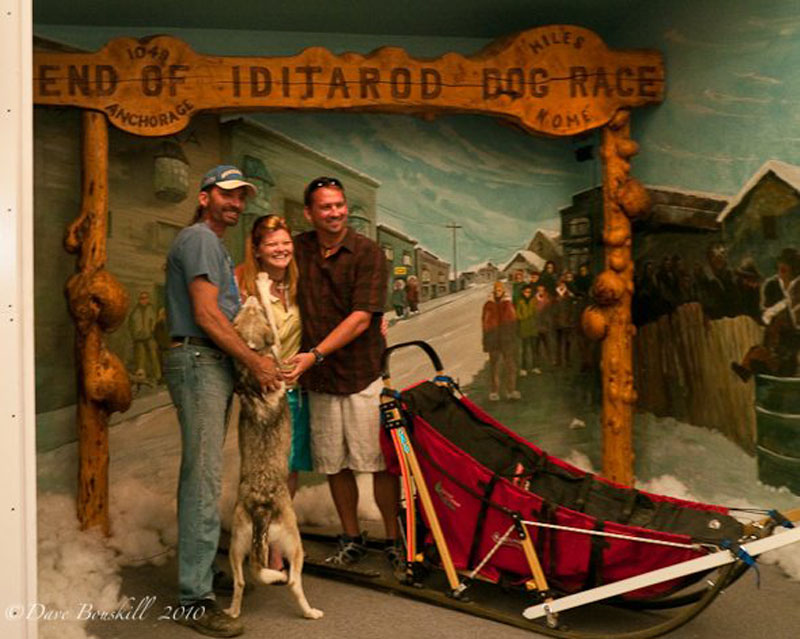 While we won't be competing in an Iditarod and we're not qualified to do so, we get the next best thing. We'll be joining Canadian Dogsledding legend, Hank Debruin.
In 2012, Hank and his team mushed into Nome, Alaska and finish the 1000 mile Iditarod, becoming the first Siberian Husky team from Canada to finish both the Yukon Quest & the Iditarod.
He runs Winterdance Dog Sledding in Haliburton and right now he's in training as we speak and he has been generous enough to allow Dave and I to join him and his wife Tanya for a week where we'll be learning how to dogsled and spending time with his racing time.
The icing on the cake is at the end of our training, we get to join Hank for an overnight 50 mile training run with is competition team. It's the first time he's allowed anyone to train join him on a run so we are very honoured.
A little nervous too! I hope we do ok.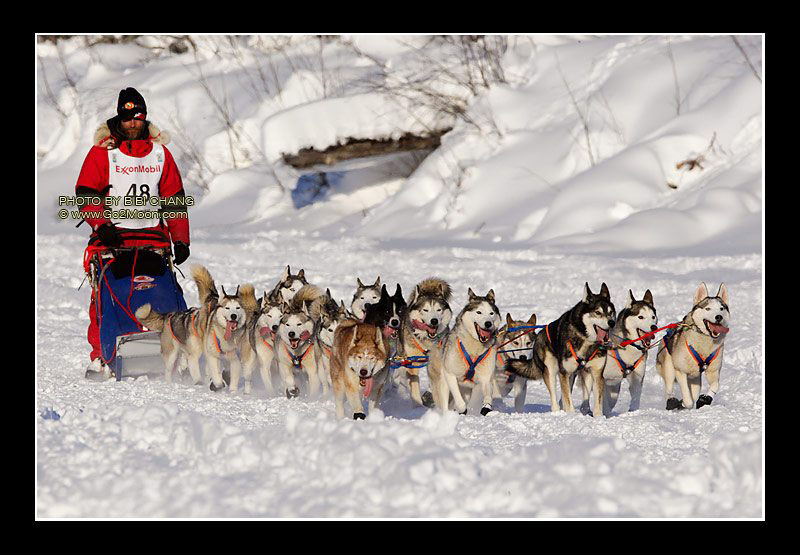 Toronto Outdoor Adventure Show: Speaking
As our winter itinerary slows down, we'll be in Toronto speaking at the Outdoor Adventure Travel Show
We'll be at The Largest Consumer Show in Canada talking about all the fun we had in Ontario. 50,000 people go through the doors at Exhibition Place every year for this show and we cannot tell you how pumped we are to be a part of it.
We used to attend this show regularly and dream of being adventurers one day. We'd attend sessions listening to expert adventurers speak about their lives and now we are those experts. As I write this I'm just bursting.
How on earth did our lives take this amazing turn?
Come See us at the Ontario Adventure Pavilion
This schedule takes us to Mid-February before our Spring itinerary begins. Nothing is going to stop until next year this time and hopefully we'll have something on the horizon by then.
For now, we're keeping our heads focused on getting in shape, making sure to have plenty of sleep and keeping you informed.
Pampering before Epic Adventures Begin

Before everything begins, we kick off the travel schedule with a luxurious Viking River Cruise down the Danube. We love adventure, but we love luxury too and a little pampering before the gruelling schedule begins is just what the doctor ordered.
We leave next week and look forward to having you follow along on Twitter at the hashtag, #VikingChristmas It's going to be fun hanging out with old friends, what a group!
And that's our upcoming travel schedule. We hope you will follow along. We'll be writing about, photographing and filming our training, all the gruelling moments and all the amazing triumphs.
We so excited to be back in the Adventure Saddle.
While we have had some amazing adventures the past few years, we look forward to stepping way outside our comfort zone and pushing ourselves to our limits once again. I can't wait to see how we hold up!
Read More
A Winter Trek to Remember – Mission Accomplished
Under the Veil of Winter: 15 images that Define Northern Ontario
Sleeping in the Cold – 5 Tips to Keep You Safe and Warm
You Might Also Enjoy