Chris & I started dating just after high school in Texas. We knew right away we wanted the same basic things out of life – two incomes, no kids and we wanted to move away from Texas after college. While we liked the idea of going to school in an exciting, fun party town, we also liked the idea of having no debt!
Patience is certainly not my best virtue, but I was patient as we worked full time, went to school full time and completed both our degrees in Anthropology. Our loose plan was to take a road trip around the United States after graduation, camping, staying with friends and seeing the great sites of our nation.
Having grown up spending a lot of time outdoors and camping I had developed an interest in the Appalachian Trail thanks to my Geology professor who would take students on hiking trips over Spring Breaks and Summers.
Always working, I never got to go on those trips, but as I read more and more about it in Backpacker Magazine I started thinking "Hey, what if instead of driving across the country we actually walked?" So that was it, we were going to hike the AT (as it is referred to by thru-hikers), but first…the wedding.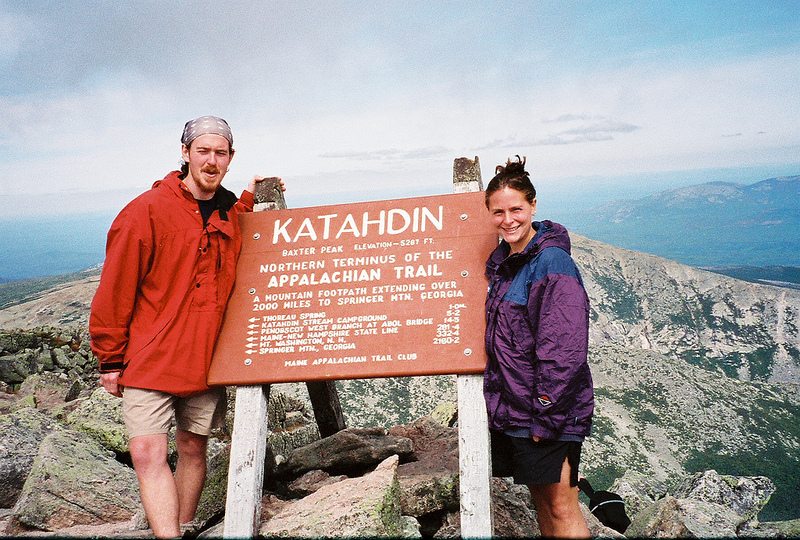 Make Life Happen
I'll make this quick. We got married in Jamaica in 1998. We didn't want to spend the money on a big wedding, nor did we did we want the hassle. People often say, "The wedding isn't for you, it's for the family." My response to that was always the same – "Screw that, this is my wedding!"
Therefore we went alone, got married on a boat in Negril and spent the next week hiking in the Blue Mountains, eating the hottest jerk chicken and enjoying our time together…finally after eight years of dating we were "official".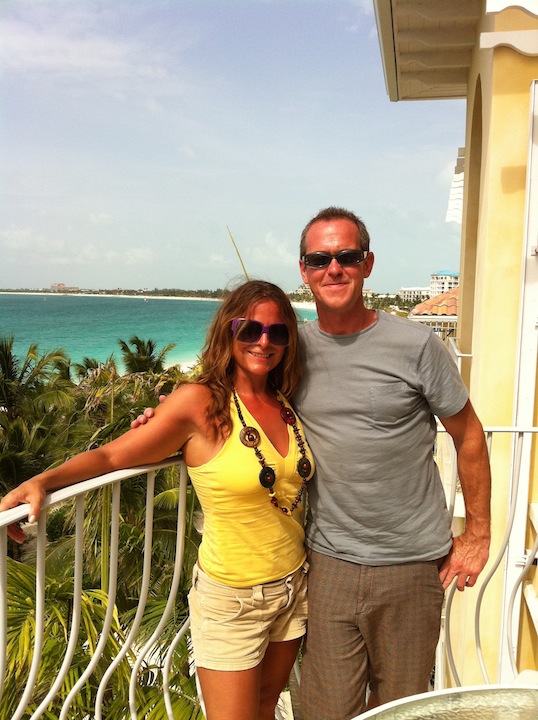 The Appalachian Trail
We hiked the AT in 1999 – 6 months of walking 2150 miles carrying a 30lb. pack on my back. Some days were grueling. There were days I cried at the end of a 20 mile day simply because my feet hurt so badly. I couldn't wait to stop, eat and sleep.  There were also easy, flat days where you felt like you could fly. One thing was for sure…it was better than being at work all day.
The trail became my full time job and if asked I would have gladly walked in exchange for a job. After all, all I really had to do all day was walk. Walk up and down hills, surrounded by trees…free, in nature. We met friends on that trail that to this day we still consider family.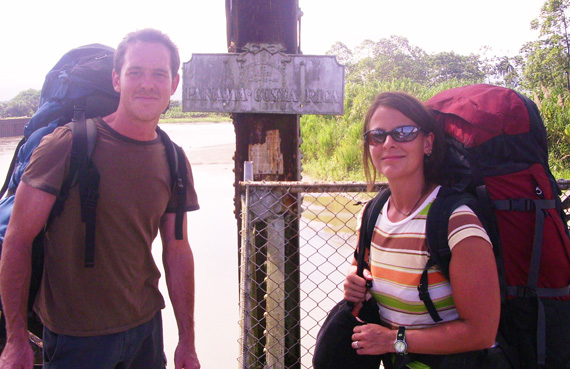 After the trail we went back to Texas to celebrate with family, work, save money and plan for our much-anticipated departure. We decided to move to Vermont. Chris was originally from there, had moved to Texas in elementary school and had always wanted to go back. We had met a couple on the trail that lived in Burlington so it was a natural transition to all move in together.
We soon bought a house and were living the dream…no seriously…I worked at a craft brewery and Chris was a coffee taster! We owned an adorable house close to the mountains in a near-perfect idealistic society.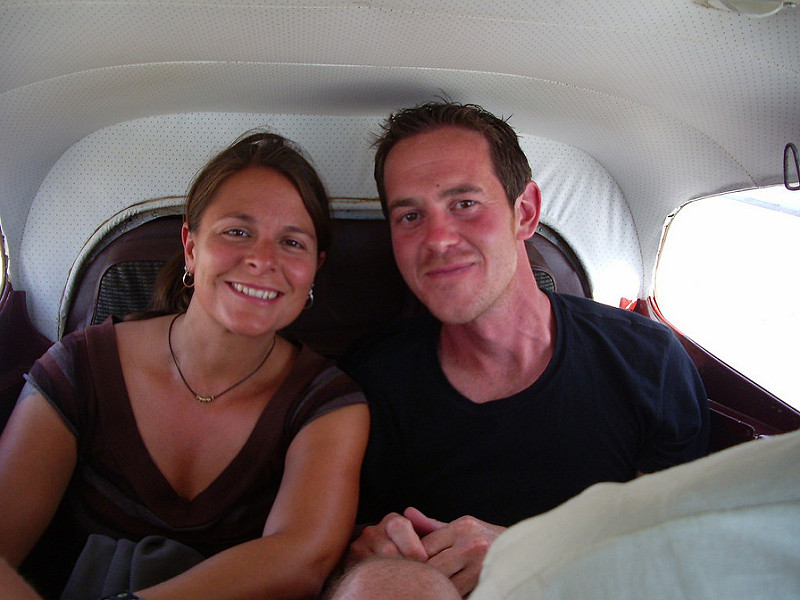 Life was great…and boring. We had reached our goals – two incomes, no kids, living in a cool town that continually ranked on many "Best of" lists. Now what? We went on awesome vacations twice a year…Chile, New Zealand, and Guatemala. While others were living vicariously through us we were asking ourselves how we could continue this life.
After a 2 week whirlwind trip in Spain, we decided it was time to do something different. While everyone else seemed jealous of our lives Chris and I were silently dying inside. Of course we still loved each other, we got along fine, we still had fun together but we were allowing the every day ins and outs of life to stifle us. Life became humdrum.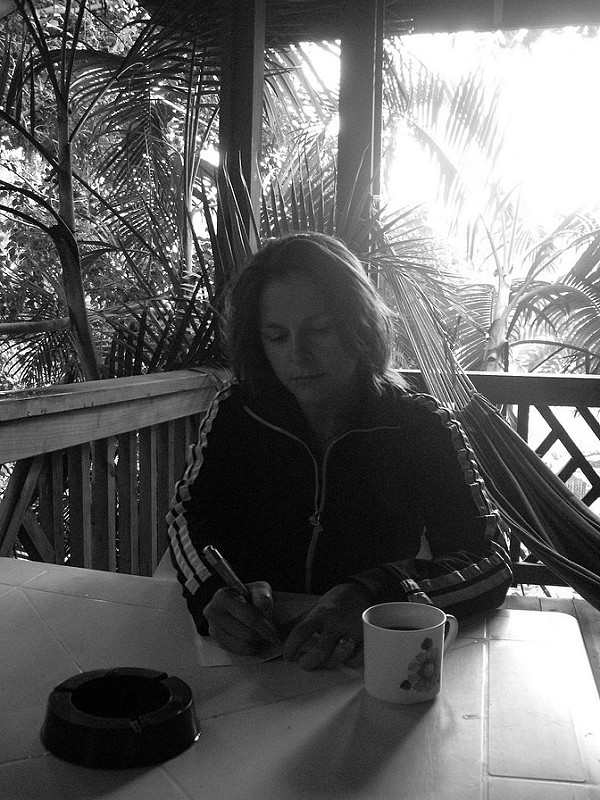 Sure we went snowboarding, hiking and biking. I played soccer and softball. Chris traveled to coffee origins. On paper it seemed as if we should have been content, but yet we weren't. There's a whole world out there and we were only able to see it two weeks at a time twice a year?
Granted it's even more than what most Americans were doing, but we wanted more.  We were even tired of living in the country. We were ready for a vibrant urban lifestyle. We were ready to visit some of these places that we had shorted during quickie trips.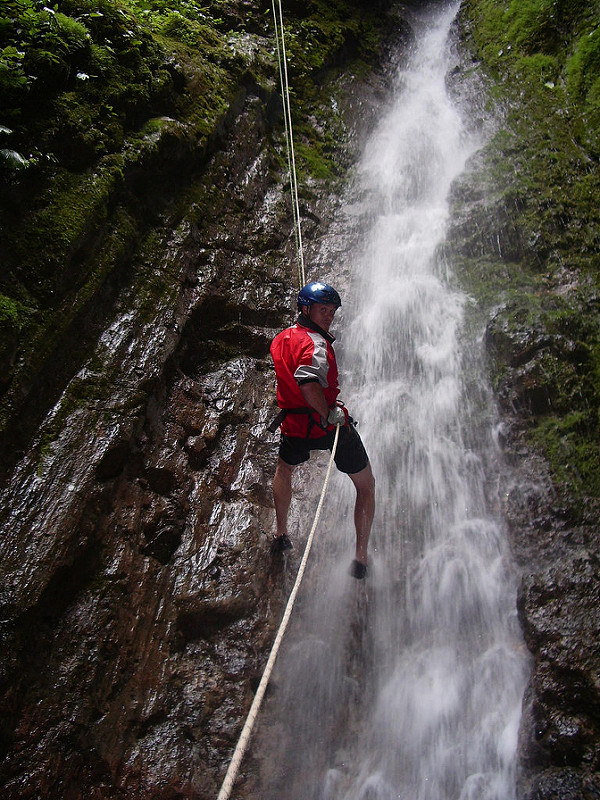 The Health Scare
Simultaneously, during this time of boredom, I also had a health scare. I had undergone some tests that indicated I needed further testing regarding my liver. An ultrasound was ordered and we waited. Waited to find out if I had liver damage and if so, how bad was it? They said worse case could be cancer. What?! The C word?! I didn't drink alcohol during this time and even lost 12 lbs. (I should try that again!)
It was a solemn month, but during this month is when we started talking about the "what if's". What if I did have cancer? What would we do? The conclusion was sell everything and travel until our money ran out, then when the money ran out we would rack up so much credit card debt and after I died Chris could spend his life paying it off…yeah, great plan, I know, but we felt desperate.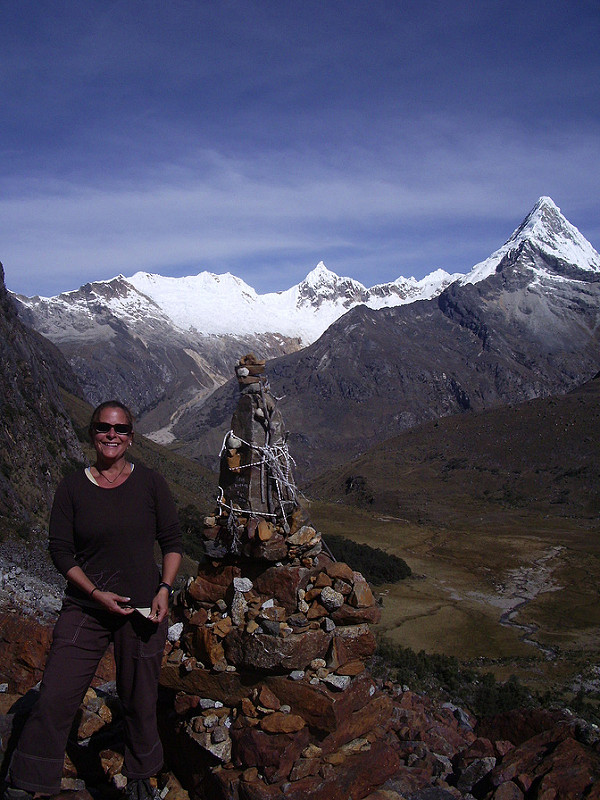 Luckily, the results came back clear. I had no liver damage, my RNA levels were good and I was in the clear! Hallelujah, thank you God! While I hadn't considered myself religious since I was a child, it's amazing what you do when faced with death. I never thought I was scared to die.
I was afraid mostly for those I would leave behind…my husband, my Mom, my sister and of course the rest of the family. It pained me to think of them in sadness. I did have some scarring on my kidneys though…ladies don't let those UTI's go untreated!
Why Wait for Something Bad to Happen?
The good news also led us to think – "Why do we wait until something bad happens to live our lives?" Often people make the decision to do something different when faced with adversity like sudden illness, divorce or death. We thought why not seize this moment now while we are healthy and young? We decided it was time.
We sold our house, most of our possessions, gave a car to my Mom and bought a ticket to El Salvador. Chris knew a coffee farmer there that could use some help so he agreed to do a work exchange. And so…eight years after our marriage, 16 years after we started dating…we once again began truly living during that yearlong journey in Central and South America.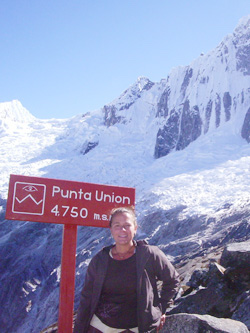 Carri's passion for Yoga began as an outdoor enthusiast seeking flexibility and cross training after hiking the entire Appalachian Trail with her husband Chris in 1999 (2180 continuous miles from Georgia to Maine). While attending her first Ashtanga series in Vermont she was fascinated by the way she felt not only during practice, but long afterwards which led her to practice a variety of Yoga styles in addition to Ashtanga including Iyengar, Anusara, Yin, Forrest, Hot Yoga and of course Vinyasa!
Her passion for Yoga and travel has led her around the world teaching in Peru, Italy, South Africa and working as a volunteer at Ibiza Yoga. She now leads her own Yoga Teacher Training courses with Drishti Yoga International in Mexico, India, Peru and Italy. Find out where she'll be next at her website, Carri Uranga.com Stay updated on Twitter and book your own yoga retreat at Drishti Yoga
Her husband Chris is a professional coffee taster (yep)! His job has led them to live in Chicago, Toronto, Philadelphia and now Montreal. Carri enjoys travel, fitness, big adventures and various outdoor recreational activities from sea to snow and was honored to be a 2012 Sponsored Athlete by the women's clothing company Athleta!
---
Read More
How to Balance Travel Blogging with a Full Time Job
How to Live a Life Well Travelled
Why Paralysis Made Me Want to Travel to Every Country in the World
The Lifetime Adventures of a Bored Man
SaveSave
SaveSave
You Might Also Enjoy