Unfortunately, this story starts with a horrible event.
On December 18, 2011, I received a call that changed my life. My epileptic brother had fallen. He was in the hospital. "Don't worry," my parents said. "We'll update you when we know more. Don't come to the hospital." Then at 3 a.m., the verdict came. He wouldn't make it.
It felt like I was in a movie, rushing to the hospital in the middle of the night, for something so sinister.
At about 7 p.m. on December 19, 2011, Renaud passed.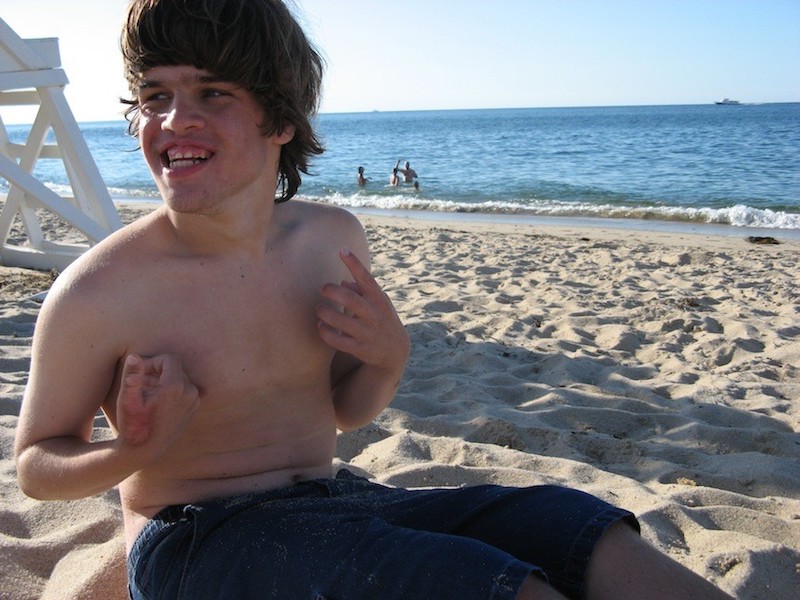 Travel Helps Heal
The following weeks were a blur. How could this be real? He was 18. EIGHTEEN!
In a bizarre way, I appreciate that my brother passed so close to Christmas, because I was surrounded by family during this time.
But then I had to go back to work. I'd just started this new job as a marketing coordinator for a local sports team. I thought this was my big break. I was really optimistic about the future. Having just turned 25, having my own apartment, finally having a "grown up" job; this is what life is about, right?
Back to Work
Returning to work is obviously going to be hard. But it's not supposed to feel wrong.
And it did. It took a few months to try to figure out what that feeling was exactly.
But when both my brain and my heart decided to be in agreement and scream "GO!"… I did.
I quit a company that was willing to make compromises with me to make it work. I needed a blank slate.
I needed to get away. So I did.
With barely any savings, I booked a ticket to Australia, a country I'd fallen in love with a little over 2 years prior. I had a working holiday visa in hand, and another ticket telling me when I needed to come home, but that was it. For an almost-OCD planner like me, it meant a first break.
I didn't end up finding work in Australia. I'm not in a good situation financially. I'm lucky that it doesn't really matter at this point in my life.
What I found in Australia was a new outlook on life.
Finding a New Outlook
In Australia, I was able to start feeling alive again. This feeling of "wrong" turned into "right." There was something about travelling that made me rethink what my priorities were.
Was it normal that, at age 26, all I wanted was an adult job just so I could feel like I made it? Who dictated that there is such a thing as a right way to be an adult? Did I need to slave away at a job I didn't like just to prove that I could succeed? Society's expectations of me started to feel so irrelevant. I even had to ask myself… were these expectations real, or had I made them up in my head?
My first priority should be living, not working.
In a weird way, I was lucky. I was lucky to get to spend 6 months in my favourite place, without a worry. It allowed me to think. 6 months is a long time, but is so short at the same time. But being alone, on the other side of planet, it was the amount of time I needed to wrap my head about the changes in my life.
My brother had loved beaches. LOVED the water. So looking into the ocean, it felt right to take the time to grieve. But it also felt appropriate to learn how to be genuinely happy again.
I don't think I'll ever be happy tied down to a desk. I need a sense of freedom in my life. I don't mind working 12 hours a day, working weekends, if it means I can take off when I want, or almost.
I'm alive. I need to take advantage of it.
I'm 26 years old and I'm struggling to make a living as a writer, but it's OK. I'm working random jobs to make ends meet – barely – but it's OK. I don't have the feeling of "wrong" anymore. Since coming back from Australia in July, I travelled to Ireland, and the Saguenay region of Quebec. I'm working crazy hours sitting alone behind my laptop so I can make these things happen. And it's OK.
I've found the type of life I want to live.
Don't get me wrong – I'd give a million dollars to be unhappy at my old job, if it meant that my brother was still here. But I've accepted that nothing will bring him back. Because his life was cut short for no reason but a stupid, stupid, stupid accident, I was given a chance to start over. I was given a chance to live my life.
And for that, I can only thank him…
Author Biography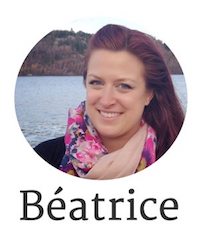 Beatrice graduated from Concordia University, in Montreal, in the spring of 2010, after completing a double major in broadcast journalism and political science. She has more than five years' experience in promotions, communications, marketing and journalism. She has worked for many major events in Montreal, including Montreal Canadiens hockey games & Montreal Alouettes football games, the NHL All-Star Game, the NHL Draft, the Rogers Cup, Osheaga, Heavy MTL and Just for Laughs. She is now focusing on freelance writing.
Follow Beatrice on:
Website: Eillelacheap.com
Twitter: @beatricebp  Facebook: Eille la Cheap  Pinterest: Beatricebp
---
Read More
How Travel Can Change Your Life
How Travel Got Me to Finally Let go of Being a Control Freak
Choosing Travel Freedom over the New York Rat Race
5 Unexpected Reactions When I Quit My Job to Travel
SaveSave
SaveSave
You Might Also Enjoy