Award-winning vlogger Mike Corey of Fearless and Far shares his video tips for travel bloggers and travel vloggers to help you make the best travel videos. 
Video. Viewing it? Awesome. Making it? Intimidating. In this post, we are delving deep into the intricacies of creating engaging travel video content. 
1. Travel Video Gear
First off, let's talk gear. My main cameras are a Panasonic HDC T M- 700 Handicam and a Canon t3i (600D) DSLR.
I also use a GoPro from time to time.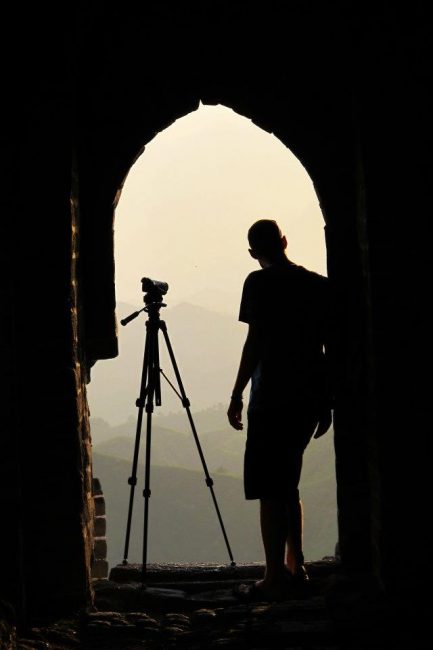 What I've learned is that if video is your main focus, you're going to want a video camera.
I know that sounds like "Cameras 101", but for some reason, our society has begun to think that photo cameras are better for video.
Perhaps Handicams have become synonymous with "Soccer Mom", or maybe a DSLR around your neck is the "Bling" of the 21st century…but let me crack the shutters on the truth.
There are some serious things to consider when choosing which road to go down, so here is a list of Pros & Cons of shooting video with similarly priced, medium-tier cameras.
DSLR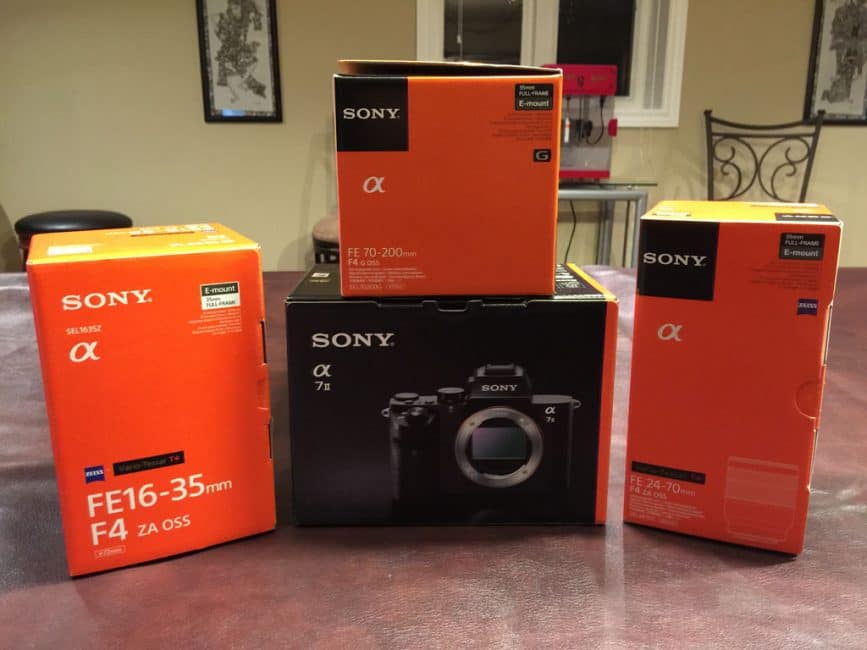 Pros:
Interchangeable Lenses
Large Sensor = Good in Low Light
Large Sensor = Great Depth of Field
Easy Access to Manual Shooting
Higher time lapse potential
Cons:
Extra Weight, and not "Pocketable"
No Internal Storage
Poor Audio from Built in Mic
Poor Anti-Shake
No Autofocus when filming
Handicam
Pros:
Built-in Auto Focus
Great Antishake
Better Built-In Mic
Pocketable
Internal Storage
Built in Zoom Potential
Full-Auto is "Set & Forget"
Cons:
Less Creative Options
Generally Smaller Sensor
Manual Shooting (if available) is buried
DSLR videography is like DSLR photography; each shot has to established and composed.
Handicams are built to quickly get that shot.
If both photo and video are equally important, then you're going to have to make a tough choice.
Plain and simple, we don't yet have a machine that does both extremely well.
Final Thought.
Gear is gear. A better camera is not going to give you better video.
What will though, is a solid understanding light, sound, and how to operate all the features of your current camera.
I've learned everything I know from online tutorials. Lynda.com = my digital savant.
2. Who's Your Star?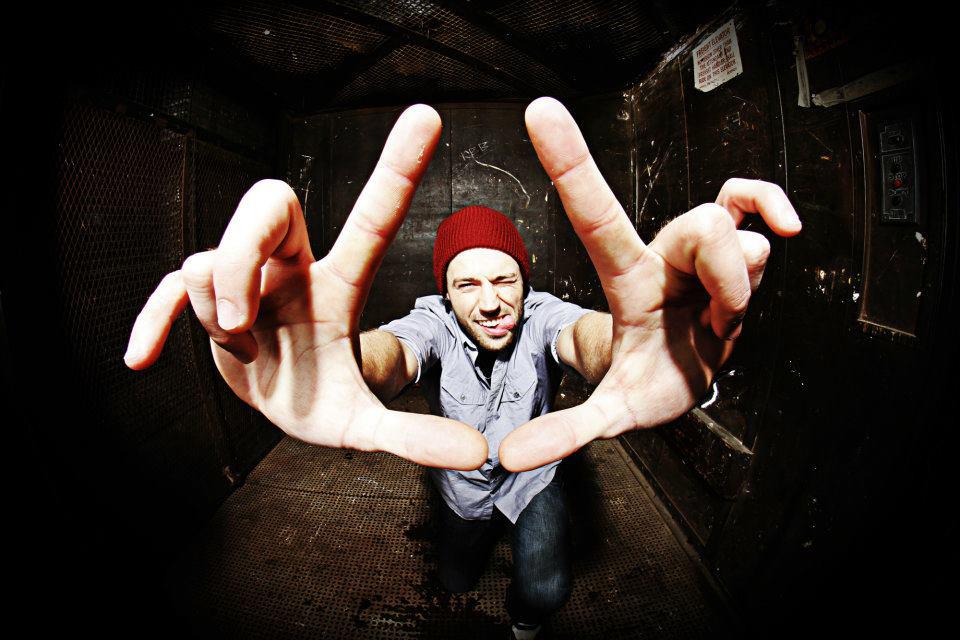 A big turning point in my content was when I heard this gem: "People connect with people, not places". It shook my foundation.
We connect with characters on a journey. Deciding who those characters are, and what their journey is going to be, is one of the most important steps in creating a successful video.
If you're pulse just quickened, relax.
If you're familiar with my work, it's not hard to tell who I often choose to tell the story.
I recommend travel bloggers consider making themselves the star from time to time. It allows your audience to put a face behind the name, and helps you build a more genuine relationship with your readers.
Talking on camera is tough, but think about it this way: It's not hard to dance to your favourite song.
To clarify the metaphor: Film things you are genuinely interested in. Passion is contagious. Just like a dancer or musician, if you are enthusiastic about what you do, the masses will be too.
If you really feel a landmark is underwhelming, then why bother?
Develop your story around nature, history, tequila… whatever you love.
Show the world why they should love it too.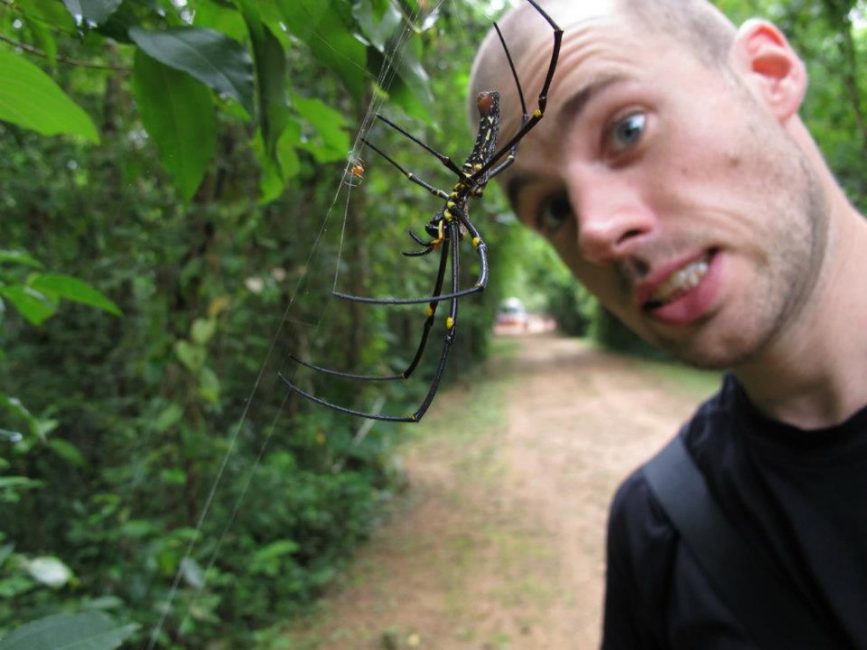 Note: The beauty of editing is that people don't see the work it took to get it right. My personal "best" is 23 takes, what's yours?
3. Top Shots For Vlogging

Travel television is planned, and the best travel videos are planned.
We all aspire for a TV show, a pro-blogging gig, or a million hits on youtube. Why wouldn't you try your best to make the most effective content possible?
Planning is never wasted. I'm well aware that "The Road" is capable of dealing you a tough hand.
Trains can be delayed, weather can be terrible, highlights can pop up any second.
But the unpredictable nature of travel shouldn't stop you from planning. One of the best things you can start doing is create an "Idea Catcher".
It can be a little black book, or it can be a document in the cloud.
Keep track of shot & editing ideas, quotes, cool expressions, funny concepts, etc.
Also, using it to record what shots you have, and what shots you might need helps a lot on Day 2, as well as when you return home to edit.
Creating a well of resources makes life so much easier.
To finish off today's article, I'd like to share something we all wish we knew from the beginning.
Golden Rule #1: Never NEVER say "I'll come back and film that later". Odds are that you probably won't.
Video Editing Tips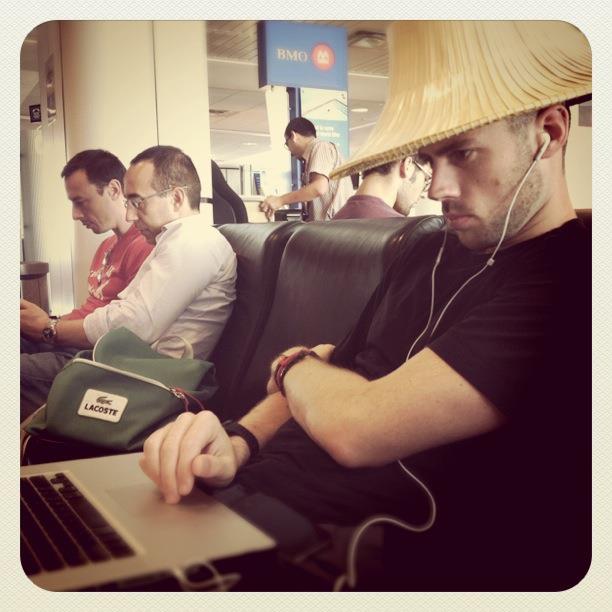 So, you're back home.
You've got a digital everest of footage on your camera, and you're wondering where to begin.
Grab some popcorn and get comfy.
Before you import into your editing program, you really should organize all that footage.
Here's why:
Re-watching everything allows your brain to build links between clips. When you open your editor, you'll have a rough idea where to begin telling your story.
Re-naming your clips keeps you organized. Consider it a favour to your future self. I use the format "Location" then "Shot" (e.g: Tokyo sushi, Tokyo train)
Adding the words "Best" or "Trash" to file names let's you quickly find your gems later.
If you've followed these steps, click on "Sort by Name" in your editing program and you're ready to go.
How Long Should Videos Be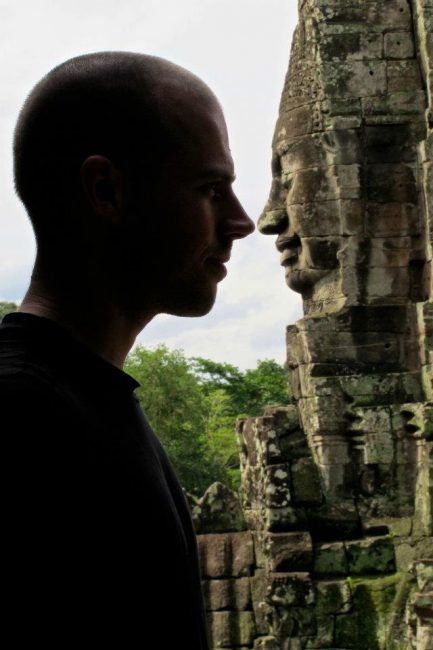 The stock answer for "How long should my travel video be?" is 3 minutes. Unless you're entering a film festival.
Update from Dave and Deb: Rule have changed over the years and YouTube rewards videos by watch time. If you only have a 3 minute video about Thailand but someone else has 10 minutes, you will have a harder time outranking them.

Even if people watch all 3 minutes of yours and only a portion of the 10 minute video, chances are people are watching more than 3 minutes of 10. So, make videos as long as you feel it takes to tell a story.

Don't drag it out just to have a 10 minute video.
Knowing what to cut is just as important as knowing what to keep.
Be RUTHLESS when it comes to the selection process, because your average viewer is RUTHLESS when it comes to clicking away.
Too short is a world better than too long, and would you rather your viewer watch 2 short videos, or half a long video?
A question I ask myself: Gun to my head, which 5 clips would I cut?
Here's a trick: Get a friend to watch your video when it's close to being finished.
Watch their eyes as they watch your video.
The moments they glance away are the moments you lose momentum. When the video is over, ask them how long they thought it was.
The goal here is to get them to under guess; good things always feel like they're over too soon.
The key is momentum. What drives that momentum is music.
Sound Tips for Travel Videos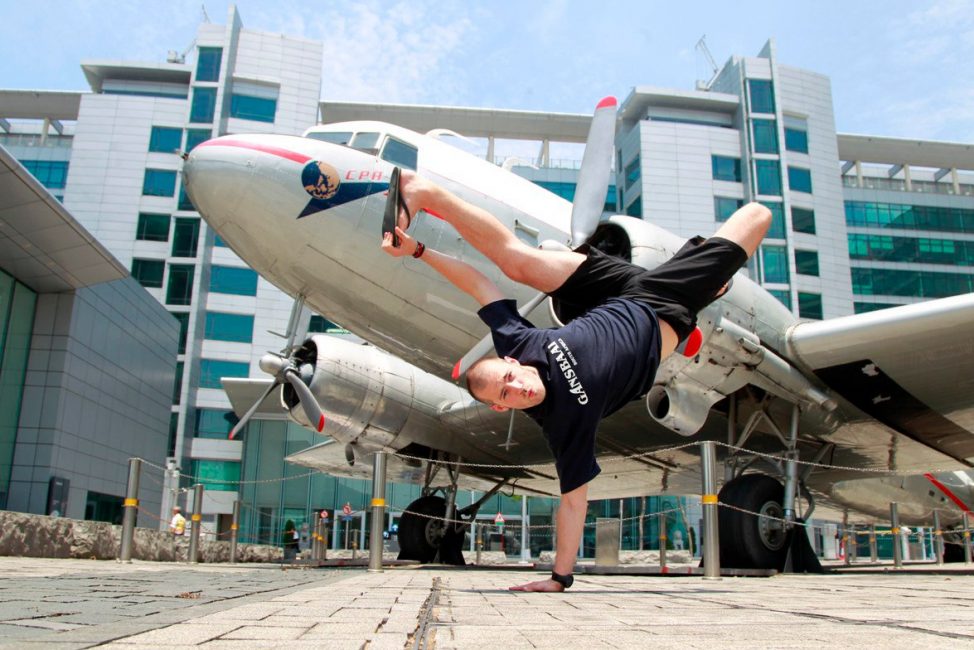 It only takes one windy trip to realize that strangely enough… Audio quality is just as important as video quality.
If you're planning on taking videography seriously, buying a camera with an external microphone jack is a great first step.
Spending a little extra on a directional "Shotgun" mic allows you to capture the sound you intend to.
If you're really sick of wind blasted audio, check out "Dead Cat" mic covers. Funny name, but very effective.
Music for Travel Videos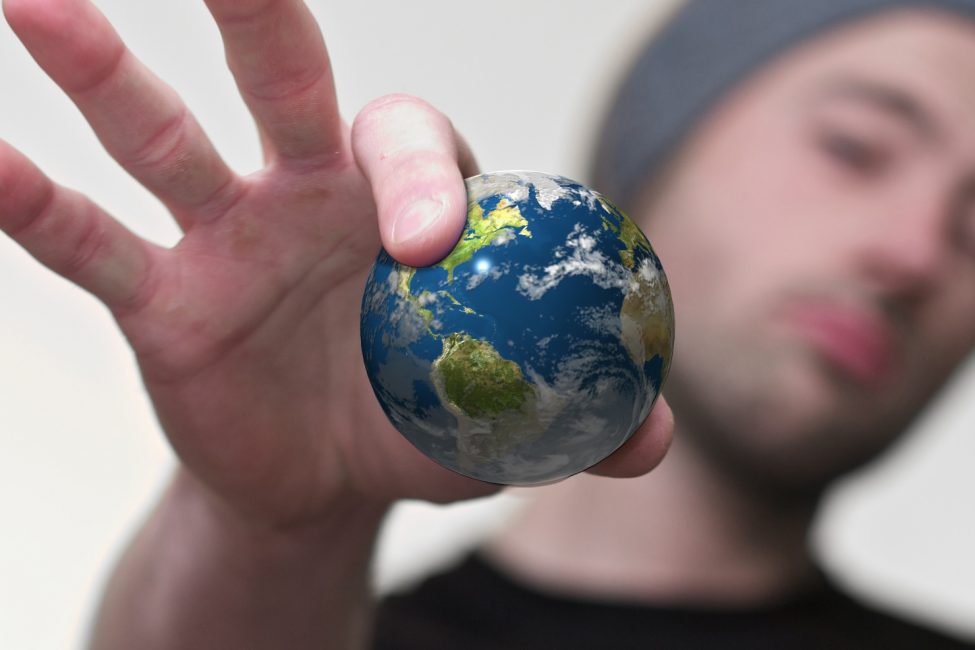 Can you get "free" Royalty-free music?
Ha well…. There are free music sites, but you learn quickly that sifting through piles of songs that are reminiscent of old Atari games is frustrating work.
It's especially tough for travel videos because quite often you want to include music from that area of the world.
Music Tip – Find Local Artists
Here's another trick: All over the planet you'll find local artists playing music and selling home made CD's.
Tell them you make videos, and that their music is absolutely beautiful. Ask if you'd be allowed to use their music.
If they agree, make sure to get a quick contract on paper, and add a nice tip on the price.
After all… You now have the rights to the perfect music; local musicians playing local instruments.
But we're not always that lucky.
Royalty Rights
Music being one of the most important aspects of a video, I feel it's worth a little investment.
I will spend up to $30 to finalize a video I'm proud of. Two resources I recommend are Neosounds.com and Audiojungle.net.
Dave and Deb: We use Epidemic Sound and have used YouTube's Audio Library and Audio Jungle
An occasional purchase from either site, and the stock music found in most editing programs and you should be set.
Music Video Editing Tip:

Just remember: Cut your music on beat. If it's a nice silky smooth song, use long crossfades.

If it's a crispy snare hit, use a direct cut. Your editing should reflect the feeling of your piece.
Tools for Editing Videos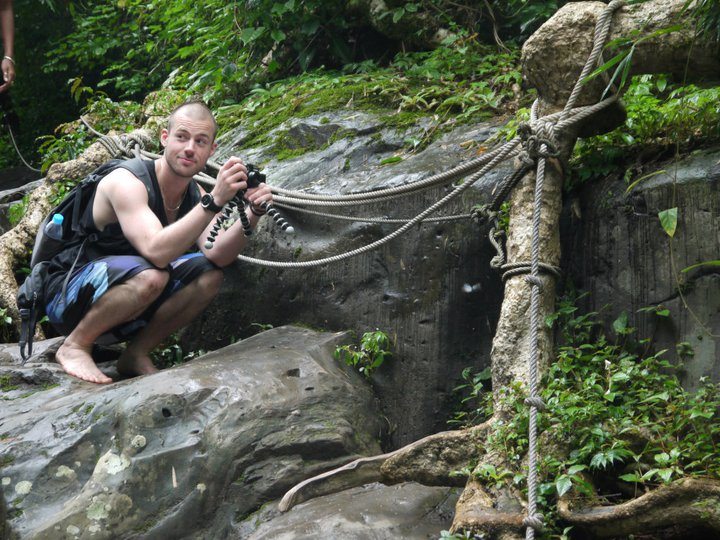 Let's talk about the basics that come with your operating system.
Basic Editing Systems
iMovie for Mac excels in putting something good looking together quickly. Beautiful templates and a clean design make starting out easy.
However, both you and your viewers are going to get way too familiar with the "Bulletin Board" theme and the "World Map" generator.
Windows Movie Maker on the other hand, is much more flexible.
The cost of that freedom is a steeper learning curve, and it's lack of a user friendly interface (Typical Mac vs PC).
However, there is no need to jump ship too soon. 95% of the transitions I use are either direct cuts or cross dissolves. Both are available in even the most basic editing programs.
General Rule: The best editing is the editing you don't notice. Be wary of using any transition that draws attention to itself.
This was my progression:
Windows Movie Maker – Magix Movie Edit Pro – iMovie – Final Cut Pro 7 – Final Cut Pro X
Your Progression?
Start with what you're given (iMovie, WMM).
You'll know you're ready to move on when you start discovering the limits of your program.
Paid Editing Systems
When you're ready, hop to a ~ 50 USD editing program like Magix Movie Edit Pro, Sony Vegas Movie Studio, or Adobe Premiere Elements.
There is plenty to play with at this level, and quite often this is as far as you'll ever have to go.
There's always pressure to use Pro Apps like Final Cut Pro or Adobe Premiere.
They require a serious investment of time and money, and I often see people using them just because they think they should.
Like I mentioned above, master the tools you have and discover their limits before deciding you need new ones.
Instructional Videos for Editing and Making Travel Videos
Check out: Youtube, Lynda.com, and that thick instruction manual are great teachers.
To finish off, I'd like to share another lesson I had to learn the hard way.
Golden Rule #2: Never NEVER say "we'll fix that in post". Odds are that it's much less work to just shoot it again.
About Mike Corey
Make sure to check out more of Mike's videos on YouTube. Plus, follow him on Twitter, Facebook
Mike Corey of Fearless and Far is a BBC Travel host and has won travel video blogging competitions.
He's been featured in the Huffington post, has ascended to youtube partner status and has been featured in film festivals.
He'll be talking about the tips and tricks he's learned the hard way while travelling our incredible planet with a video camera.d
You Might Also Enjoy