We had a whopping 33 entries for Travel Photography Roulette, the portraits edition and have to say that there are an amazingly talented bunch of travel photographers out there on the Internet.
It was a challenge having to choose a winner when every photo was unique, inspiring, well executed and just as compelling as the other. Photography is subjective.  What one person likes isn't exactly what another would.
Travel Photography Roulette Round #7: And the Winner is…
We decided that the only way to choose was to set up a very strict criteria before we even started.  Otherwise we our heads would be spinning for days. Before we put up the original post last week, we came up with 5 things that we would look for when choosing the winning photo.
They are as follows:
Depth of Field – How you make the subject stand out from the background.  Are their any distractions in the shot and does the background add to the photo or distract from the subject.
Lighting – Dave used to light for feature films so lighting is very important to him when taking photographs.  Is the light to hard or too soft, does it add to the beauty of a person or does it accentuate unwanted features.
Capturing the essence of the location – It is travel photography after all, so do we find that the photo takes us to that location or could it be anywhere in the world.
Impact – Does the picture tell a story. Does it stir an emotion.
Composition – Is your eye drawn to the subject, is it framed to complement the person.
Many of the photos entered met all the criteria, but this photo is the one that captivated us the most and we both agreed upon. Thank you all who entered and remember to keep on entering as there will be more Photography Roulette Every Week.  This is one of the most beautiful photo stories of portraits in one place that we have ever seen.
The winner of this round wins bragging rights and the opportunity to host round #8 next week.
So Who is the winner????
Travel with a Mate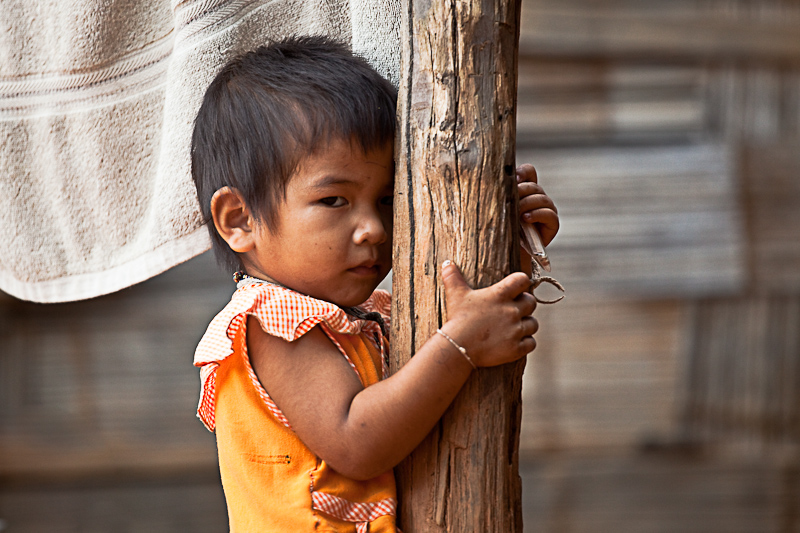 We just loved this photo by Travel With a Mate.  It is a great use of depth of field. The subject is separated beautifully from the background. The eyes draw us in and it is clearly taken while traveling to another country.  It tells a story of a shy child and it makes us want to more about who she is.
To see the original post and all the entries check out our Travel Photography Round #7 – Portraits.
Congratulations, Travel With a Mate will be hosting the next round #8 of Travel Photography Roulette! We can't wait to see what subject they come up with in the next few days!
Read More
5 Techniques for the Travel Photographer
Antarctica Photography – 8 Easy Tips and Tricks
The Best Landscape Photography Tutorial Ever
You Might Also Enjoy