Dave and I are always shocked with how many people don't take out travel medical insurance when they go abroad. As avid travelers, the first thing we think of after we have booked our trip is travel insurance.
We recently posed the question on our Facebook page and the vast majority of people answered that they don't buy travel insurance. Why? There are several commonly held misconceptions people have about travel insurance. Read on as we clear up a few of the larger ones.
Travel Insurance Misconception #1
Medical Insurance – Who needs it? I'll be careful or I'll deal with it when it happens. 
Accidents do happen and you can get sick while on vacation. Dave and I were once in a motorcycle crash in Thailand. It's more common than you might think. Tourists rent mopeds and drive around the island to explore on their own, thinking, "What's the worst thing that could happen? There isn't a lot of traffic and we'll stick to back roads." Wrong, a lot can happen. We landed in the hospital with recurring visits for a week to have our dressings changed by the doctor.

We were both extremely ill on a trip to Vietnam and had to visit the international travel clinic; and on a trip to Africa, I had three visits to three different hospitals. And without travel insurance, we would have ended up paying for medical care out of pocket.
So many people think that they are invincible or that they will be immune to these problems when traveling, but accidents and illnesses do happen, and travel insurance is a simple way to ensure you're covered. The first step is to see what coverage you already have through your credit cards or employer, and then look at your planned travel to determine if you require additional coverage.
Travel Insurance Through Your Credit Card
For example, our American Express Gold Card provides 15-Day out-of-province/country emergency medical insurance, but we take multiple trips per year – some that are longer than 15 days. So we looked into supplementary coverage through Amex Travel Insurance and decided to upgrade to the ultimate travel and medical plan. This plan gives us 31 days of consecutive coverage per trip above and beyond what our Card covers. American Express offers different levels of coverage to suit your needs from Basic Coverage all the way up to Ultimate Coverage. You decide what's best, based on your personal travel profile. So you never have to pay for unwanted extras

What American Express Medical Insurance covers: 
Hospital and Medical Expenses
Hospital allowance – incidentals in hospitals such as phone, TV.
Emergency Dental Services – includes emergency dental work needed during your trip as well as follow up treatment upon your return to Canada
Physiotherapy – when ordered by a physician during your trip
Return to your Departure Point – If you need to be flown home in order to receive medical attention, American Express will foot the bill.
Hotel and Meal Expenses – If your loved one or spouse is hospitalized, your accommodation expenses will be covered by the plan
Travel Insurance Misconception #2
Trip Cancellation/Trip Interruption Insurance – I don't need it.
And the truth is, maybe you don't for short trips that you don't have a lot of money invested in – but what about larger, more expensive trips? Friends of ours missed out on a trip to Cuba because one was hospitalized in a medical emergency. They lost out their trip and their money and had to wait another year before they could travel again – not because of the illness, but because they had to save up. Lesson learned.
Note: With the Ultimate plan from our American Express Travel Insurance, everything is covered under one umbrella. You'll not only get medical insurance, but trip cancellation and interruption. You don't have to buy separate insurance for separate emergencies.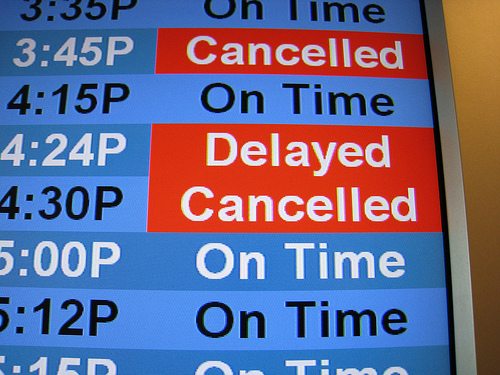 Travel Insurance Misconception #3
Baggage and personal Effects Insurance – What a waste of money
It's not something anyone likes to think about, but there are people out there ready to take advantage of unsuspecting tourists. We've had a digital camera stolen right out from under our eyes and didn't even notice what was going on until it was too late. That's where products like Amex Travel Insurance come in handy – it even covers lost luggage and baggage delay.
When you're waiting for your bags for a few days and all you have is one pair of underwear, there is nothing better than being able to go out and buy some clothes and toiletries to help you through the week until your bags arrive.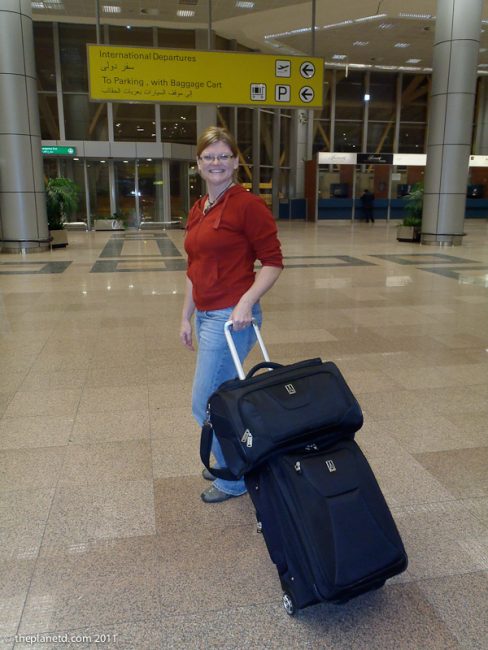 Travel Insurance Misconception #4
I don't travel to exotic locations, so I don't need medical insurance.
Okay, so maybe you're looking at us and thinking that travel insurance makes sense for us because we're adventure travelers doing risky things. Maybe you only go on resort vacations or cruises and think you'll be fine because you don't take the kind of chances we do.
You are wrong.
My brother was in Florida last winter, playing with my nephew on the beach. They were doing nothing strenuous or adventurous, just goofing around. My brother tripped and caught himself with his hands. It didn't seem bad; he stopped himself from having a bad fall and moved on. The next thing you know, his wrist swells up and he has go to the hospital.  He's told that he needs surgery on his wrist. It's a bad fracture and it could get worse.
Can you imagine what surgery would cost in the U.S. without medical insurance? My brother doesn't travel a lot, but he sees the value in medical insurance when he does. He told me that he won't even go across the border to shop at Niagara Falls without medical insurance. And he's right. Accidents and medical emergencies can happen anywhere, at any time – no matter how careful you are.
So why are you traveling without insurance? We've been traveling for 12 years to over 70 countries and have always carried medical insurance with us. It gives us peace of mind to know that we are taken care of no matter where we are in the world.