"I can't do this anymore."
Whether you're sat at your desk willing the clock hands to read 5pm, realising that your relationship has run it's course or just frustrated with your life as it is, we've all had moments when we just want to give up.
So why don't we? Most of the time it's the unwillingness to admit to yourself that you've failed at something – we don't want to be the person who "couldn't handle it" who "wouldn't stick it out" – but quitting doesn't always have to mean failure.
In June 2010 I couldn't do it anymore; I quit my job, my boyfriend Mark quit his job and we began travelling in Australia. The next time I heard that phrase, we were at a wwoofing farm in Martin's Creek, New South Wales where we'd arranged to work to get our Second Year Visa in Australia. Too hot and too frightened to sleep, the words hung between us in the darkness of the bedroom.
Travel Inspiration: Learning That It's OK To Be A Quitter
"I Can't Do This Anymore"
I remember flicking on the torch and brushing mosquitos away from my bite-covered legs. Like Mark I wanted to quit too, but I'd told myself that I would give farmwork my best shot so that we could extend our time in Australia and even though I wanted to quit now, I didn't want to be a failure. I wanted to be strong.
The day before, when the farm manager had come to pick us up from the nearest train station 45 minutes away I had tried to be strong. The hosts were on holiday (something which we had not been made aware of) and so it was his job to show us where we'd be staying; a converted farmhouse with a French backpacker, 15 minutes away from the actual farm by foot. It was pretty and secluded with a deck overlooking acres of land and it even had a television, something we weren't expecting at all.
Temporary Situation
I tried to stay strong when we were given pork to cook for our dinner. Having not eaten pork for as long as I can remember the thought and taste turned my stomach but with limited resources I didn't really have a choice.
I told myself it was only for 3 months and tried to be happy to be giving something out of my comfort zone a shot even though I felt constantly paranoid about the spiders, snakes and mosquitos which I knew weren't far away.
It wasn't until the next day, having hardly slept at all the night before, that I started to feel like wwoofing wasn't going to be the cultural exchange we had hoped for. I had loved the morning's work of feeding the chickens, collecting eggs and washing them to be sold at a nearby farmer's market and was grateful to be sat in the shade of the shed as we peeled garlic and listened to the radio, but our hosts still weren't back from holiday.
I got the feeling that the wwoofer's accomodation was a 15 minute walk away for a reason; they didn't want to get to know us or let us into their lives like I'd read about so many times in the wwoofing handbook, they wanted us to do the work and leave.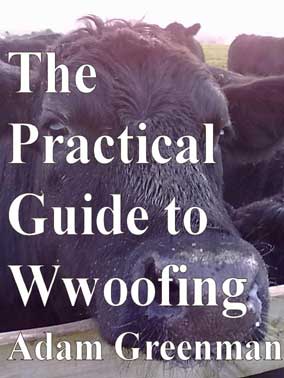 Not as Expected
It's not like we expected to be welcomed with open arms into a family we hardly knew. We were under no illusion that it was a means to an end for both parties: the hosts got the work on the farm done without the expense of hiring staff and we got our visas extended by a year.
But sitting in the farmhouse, the silence broken only by the swarming insects, I replayed how the farm manager had acted with us earlier on in the day. How he'd hardly spoken a word to us since we arrived. How, as the only female, he had assumed that I would be on kitchen duties and how he hadn't painted the prettiest picture, metaphorically speaking, of our hosts who were due back the next day.
My strong and positive attitude had worn off and I was terrified. I'd lived my entire life locking doors behind me but in the remote farmhouse there were no locks. I noticed a poster near the front entrance informing us of how to deal with snake bites (Fred had already told us that he'd seen one a day since he'd been here) and a number to call even though there was never any phone signal.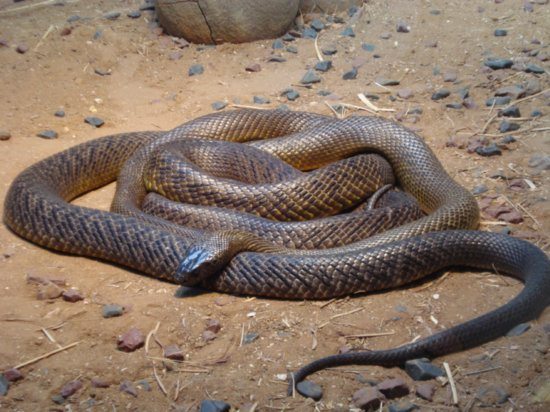 And so it was that at 3am on our second night at the farm, with the possums on the roof and the unrelenting heat keeping us awake, that we decided that the next morning we were going to to leave. I knew a friend back in Sydney we could stay with and it was all I could think about as I hastily packed our stuff. Up up at the main house, we didn't quite get the reaction we'd hoped for:
"We're not driving you to the train station, you can wait until later."
Rude Host
Our host had finally returned from her holiday. In the wwoofing handbook it had stated that the minimum number of nights that wwoofers were expected to stay was two so were weren't breaking any rules but I understood the inconvenience and the fact that the station was a 45 minute drive away so I offered her $20 which would more than cover the petrol costs and hopefully some of the inconvenience.
If looks could kill I'd be dead: "I don't want your money, you'll stay here until we can take you".
The sun was hotter than ever with no breeze to cool us down so we sat under the shade of a tree and waited, desperately trying to get some phone signal so that we could call our friends back in Sydney. After 3 hours our hosts sister offered to drive us to the station. I wish I could say that I felt some relief but I just felt embarressed and dissapointed that I'd let myself and them down.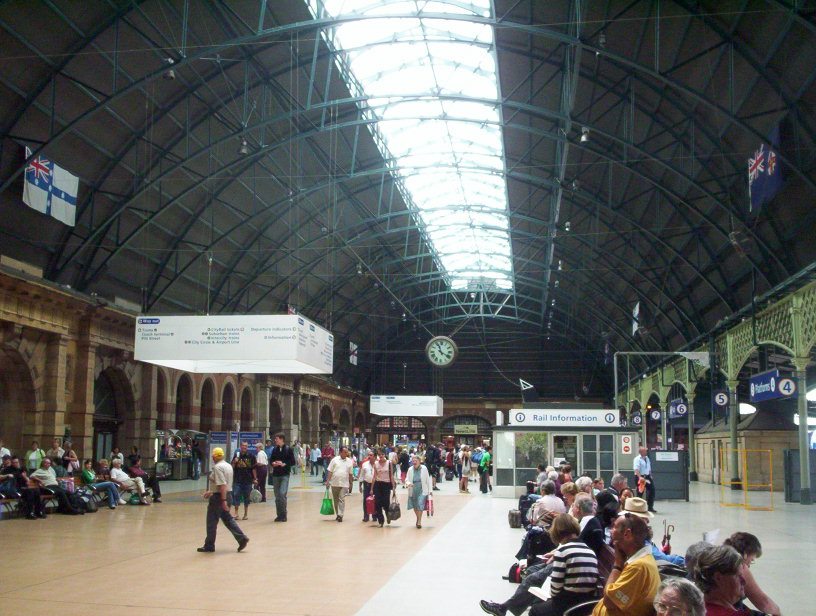 Australia Day
5 hours later, as we were pulling into Sydney's Central Station I noticed the bright decorations and realised it was Australia Day. I hadn't realised how much I'd missed people and noise and laughter.
Later that night, with dirty hair and dirtier clothes, we ended up at a friend's pool party in the suburbs and even though I felt ashamed telling our wwoofing "experience" and my face reddened when one guy called me a quitter I didn't regret our decision.
And quitting ended up being the right decision because a few days later I got an email from one of my university friends; the vineyard she had worked on when she was in Australia was looking for backpackers. The family who ran it were friends of her Mum and they could also sign our visas for us.
The next week we flew down to Melbourne and started working on the vineyard a few weeks later. We got our Second Year Visa in Australia and, although it was hard and I was pushed out of my comfort zone more than once, I loved the experience.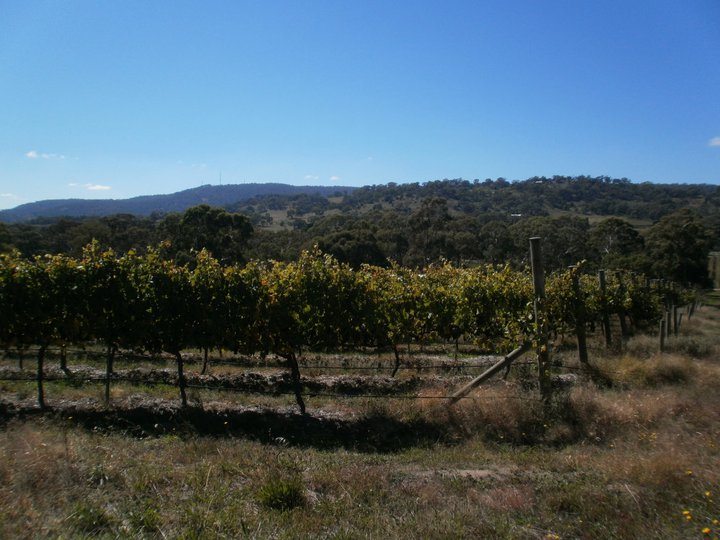 Not Ashamed
Wwoofing could have been completely different. It could have been the cultural exchange we were hoping for while at the same time learning some new skills and extending our stay in Australia but it wasn't. I'm not ashamed to say that I couldn't do it and I'm not ashamed to say that I quit.
What's the point in making yourself unhappy in a situation you can get yourself out of?
There's no shame in not being the best at everything, that I've learnt. And there's no shame in throwing in the towel when it all becomes too much. Why? Because you can always pick yourselp up and start over. Whether you're leaving a wwoofing farm where you don't feel safe or leaving your country because you want to see the world, you hate your job or you're just fed up of the daily grind; it's never too late to start again.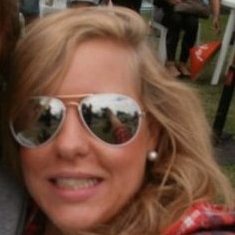 –
Beverley is the Brit behind the Pack Your Passport travel blog who left England in June 2010 to embark on an adventure through Australia, New Zealand, Asia and beyond, hoping to inspire other 20-something's along the way. Find out more by connecting with her on twitter or visiting her Facebook page
Read More
The Day I Realized I Forgot to Travel (and How I learned to remember)
6 Tips to Help You Face Your Fears