With fluctuating currencies and unstable economies, it's becoming increasingly important to travellers to find the best deals.
We're always looking for ways to inform our readers about the hottest trends and latest savings. And after browsing the website, we concluded that this travel hacker guide is for you!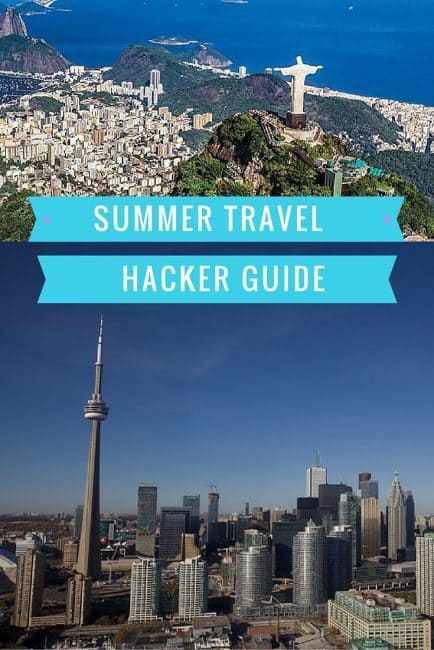 The Canadian dollar took a hit against the US this year, but that doesn't mean you have to stay home for the summer holidays.
In fact, summertime is the best time to travel!
The Canadian dollar may have dropped almost 20% this past year, but if you book wisely, you may save just by choosing a different date to travel.
Why travel in July when crowds are the largest?
Instead, take your vacation time in September for huge savings.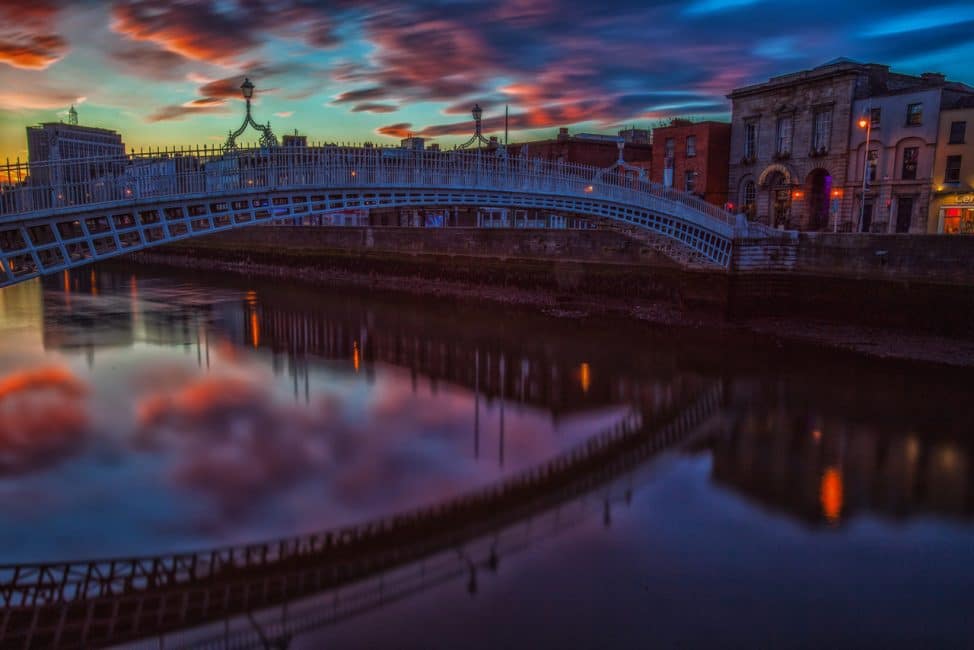 As many of you know one of our favourite destinations to visit is Ireland. We've been there four times at four different times of the year.
Our first visit took place from April to May and we had some of the best weather you could ever hope for.
Many locals told us that they often see sunshine and stable weather in the Spring.
If you have the time and can make it happen, why not book something this summer using the data as a guide?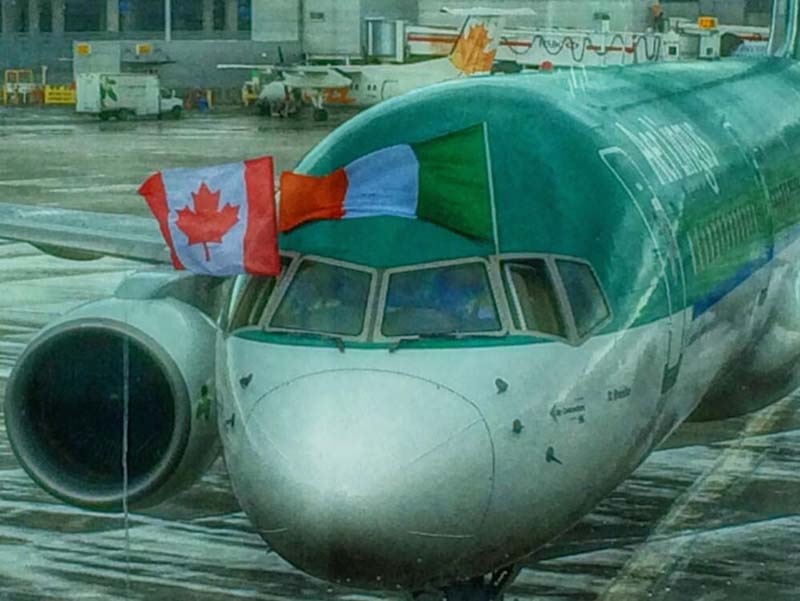 Ireland is one of the hottest destinations for travel in the world right now and May is a great time to fly.
How do we know this?
Well, KAYAK has put together a comprehensive list of four separate guides including the Top 10 Trending Summer Destinations, Top 10 Trending European Destinations, Top 10 Summer Friday Destinations and Top 10 Winter in Summer Destinations.
KAYAK's 2016 Summer Travel Hacking Guide
Their team of data scientists and travel experts looked within KAYAK's one billion annual searches to identify insights on when to book and how much it will cost to get to summer's most popular and trending destinations.
You can use this guide to help with booking to find out when airfare and hotel rates are the lowest.
Median airfare prices for Krakow vs Porto
We've had the honour of visiting every country that is in the Top 10 Trending Summer Destinations for 2016 and they are no surprise to us.
Three Canadian cities made the list: Toronto, Montreal and Calgary, and a couple of our personal favs, Rio, Dublin, Reykjavik, and Bali are there too.
When you click on one of Top 10 Destinations in any of the four categories, graphs and insights will appear.
You'll be able to see comparisons, on when it is the cheapest time to fly and when hotel rates are the lowest. You'll be surprised with some of the results.
Median hotel prices for Reykjavik vs Helsinki
You'll even see graphs on average rainfall and weather conditions to help you plan your trip better.
There are so many great tools that KAYAK has created to make travel planning easier:
The Price Alerts let KAYAK email or text you with an update of prices changes so you never miss a deal.
KAYAK Explore lets you to see all the places you can fly within a certain budget range.
The Flex Search option shows you how much you can save if you choose to leave 3 days before or after your arrival and departure dates.
Price forecast is another great tool that let's you know the likelihood of your flight price rising within 7 days and let's you know whether you should book now or wait.
What we like about the KAYAK website is how the amalgamate all the deals they can find on the web from hundreds of airlines, 900,000 hotels plus rental cars and vacation packages.
They can then find you the best offer for your destination or hotel stay.
Now they've gone one step further for you and have even found all the hot travel destinations for the year.
Travel Hacker Tips
There are plenty of ways to save money when traveling. We started traveling in the first place because we found travel was more affordable than staying at home.
We used to work freelance in Toronto's film industry and always had a couple of months off in the winter.
By choosing our destinations wisely, we could save far more money abroad than hanging around downtown Toronto for a few months.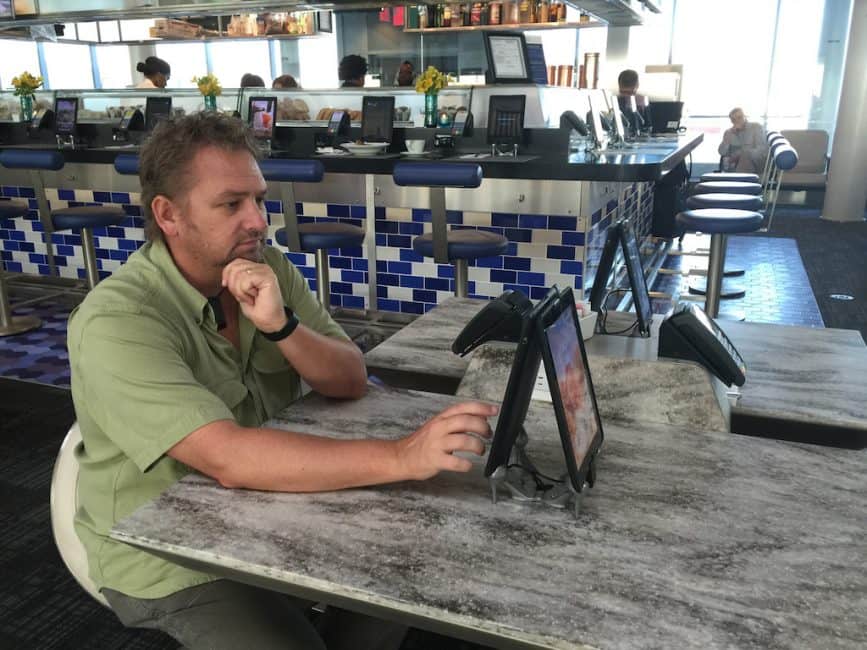 Don't let the cost of travel stop you from seeing the world, use a few of these tips to stretch your dollar further.
Plan ahead. I know last minute deals can be great to find cheap rates, but if you are going to a popular destination, you may miss out if you wait too long.
We've said this before and we'll say it again, book a package deal. You can save up to 35% depending on the destination if you book a flight and hotel together. We always check the rate for just the flight first and then we add a hotel to the package and have seen big savings.
Plan on booking your rental cars two weeks in advance.
Book hotels the day of. (this is where last minute still applies) Dave and I often look for hotels the day of our planned stay. We've been known to book a hotel a mere 1o minutes before arriving. KAYAK offers Private Rates (great for last minute bookings) and mobile rates to help you score an even better deal.
Choose your destination wisely. Just because your dollar is weaker than certain currencies, doesn't mean it's weak against everything. Places like South America, Asia and Easter Europe are excellent choices for making your dollar last longer.
See the KAYAK Summer Travel Hacker Guide for full list of top destinations and price comparisons.
Summer Travel Trends
There's a reason Canada is ranking so high. The low Loonie is making travel to Canada affordable not only for Canadians, but for European and US travellers. Our home and native land is one of the best destinations on earth with so many incredible places to visit. It's huge! And that's why I love seeing such a diverse set of Canadian cities on the list.
Calgary is the perfect spot for your adventure in the Rocky Mountains, Toronto is your ticket to an urban escape with world class dining, nightlife, theatre and arts and for a European flare without leaving the continent, Montreal has it all!
European destinations are still a hot choice but what is surprising is that port cities have moved up on the list. 9 of the 10 European summer destinations are located on the sea.
With the Olympics fast approaching Rio de Janeiro is the hottest spot on the planet right now. We just returned from a trip to Rio and we can attest, it is one of the most exciting cities on earth. The Canadian and US dollars are strong compared to the Brazilian Real and you can stretch your dollar a lot more when it's 3 to 1 of the local currency.
For great savings and bookings on this summer's hot destinations, visit KAYAK to get all the information you need before you book.
And check out the hottest destinations of 2016 at the Summer Travel Hacker Guide