Dave and I have taken a lot of public transit around the world. Some of the best and easiest to navigate are in Hong Kong, New York, and London. You really don't need a car when travelling around these cities. But before we left Toronto to travel, we drove here a lot. Transit just wasn't up to par of other cities.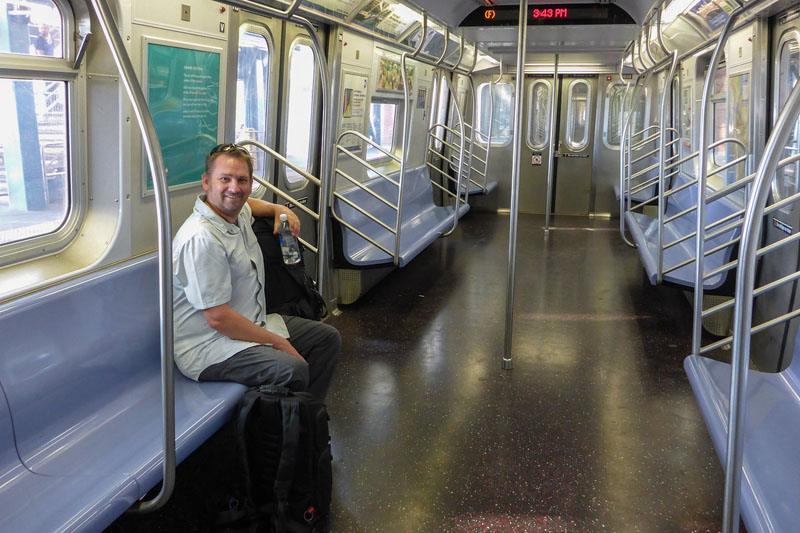 It has been nearly seven years since we left Toronto to travel the world, and each time we come back, we are amazed with how much the city has changed.
Toronto is growing up and so is the TTC. When we lived in Toronto and travelled part time, we always said that it had the potential to be a world-class city, but it wasn't quite there yet. Now that we've been gone and are merely part time visitors to our former hometown, we've noticed that it has come into its own.
One of the biggest complaints we always had about Toronto was the public transportation. We used to complain that places like Bangkok and Kuala Lumpur had better transit than Toronto. Why did developing nations have better metro lines than our wealthy Canadian city? But things are looking up.
Toronto Transit
In 2008, Metrolinx launched The Big Move: a visionary plan that introduced a new way of moving people around one of the largest and fastest growing urban areas in all of North America. That would be Toronto.
There is a huge population living outside the city centre that need access to public transportation to the downtown core. The plan is no small task since it is trying to develop a world-class system alongside the 1.8 million acres of environmentally sensitive land known as The Greenbelt. But Metrolinx is staying strong.
It recently won the American Public Transportation Association (APTA) gold award for its achievements in environmental, social and economic sustainability. Metrolinx lowered their environmental footprint by lowering their water consumption by 14 per cent, criteria air pollutants emissions by 9 percent, greenhouse gas emissions by 5.4 per cent, and waste generation by 3.8 per cent. Go Canada!
Metrolinx is moving 65 Million People a Year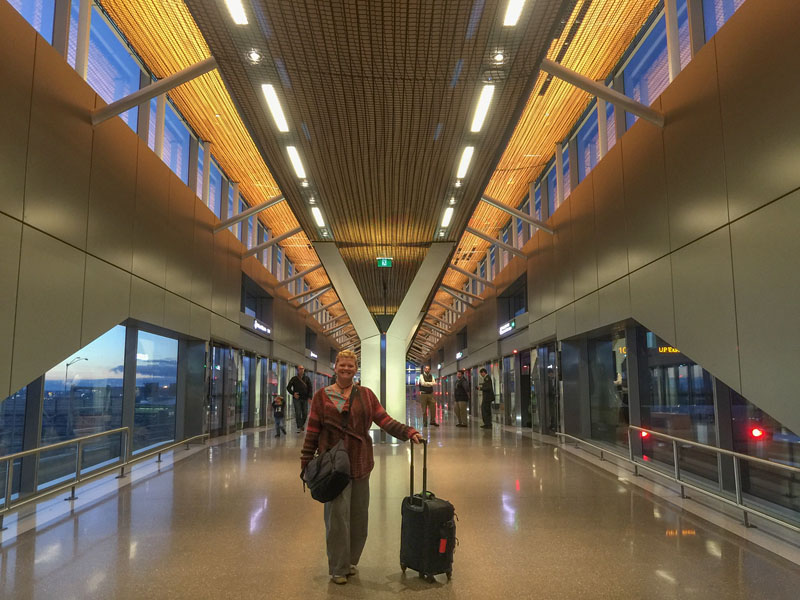 While doing my research, I discovered that 65 million passengers ride the Metrolinx system each year. That was an astounding number to me and I can now understand why the Greater Toronto and Hamilton (GTHA) area is struggling with moving people from one place to another. It truly is one of the fastest growing cities out there.
The transit system is changing, even if the regular local commuter doesn't notice. As someone who pops in and out of Toronto just a few times a year, I've noticed big changes that make me feel excited about the direction things are going.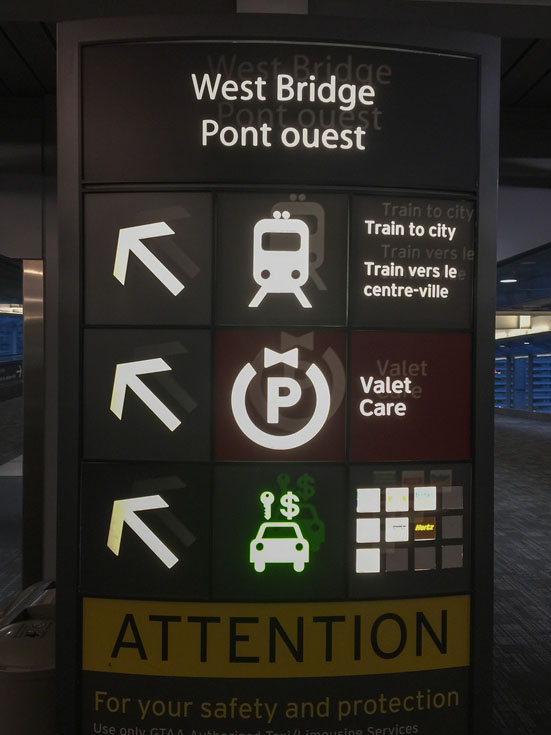 Honestly, I've paid attention to transportation around the world when we travel. Until recently, I've always been slightly embarrassed about my city's public transit. For example, we've often flown into airports around the world and been able to catch a train to the city centre. In the past you couldn't do that in Toronto.
Beijing may be an overwhelming metropolis where everything is written in Chinese, but their transportation system was orderly and straightforward. We've followed their metro map with ease to getting ourselves to and from the airport quickly and comfortably.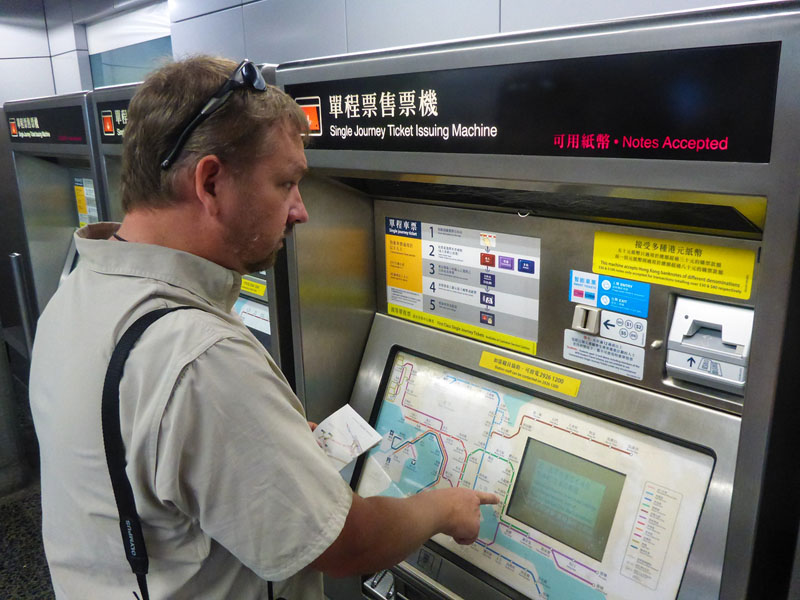 We feel it's an important part of tourism to give visitors several different options to get to where they want to go once they land at the airport. One doesn't always want to pay extra for a taxi or sit on a bus that stops at several hotels before getting to your final destination.
Many people are more comfortable taking a train. Even if it hasn't been the norm for North American residents, the rest of the world is used taking transit. It's exciting to finally see that the Union Pearson Express has opened up.
Trains depart Toronto Pearson Airport every 15 minutes and arrive at Union Station in 25 minutes flat, making stops at Weston and Bloor Stations. (Two other popular Toronto hubs)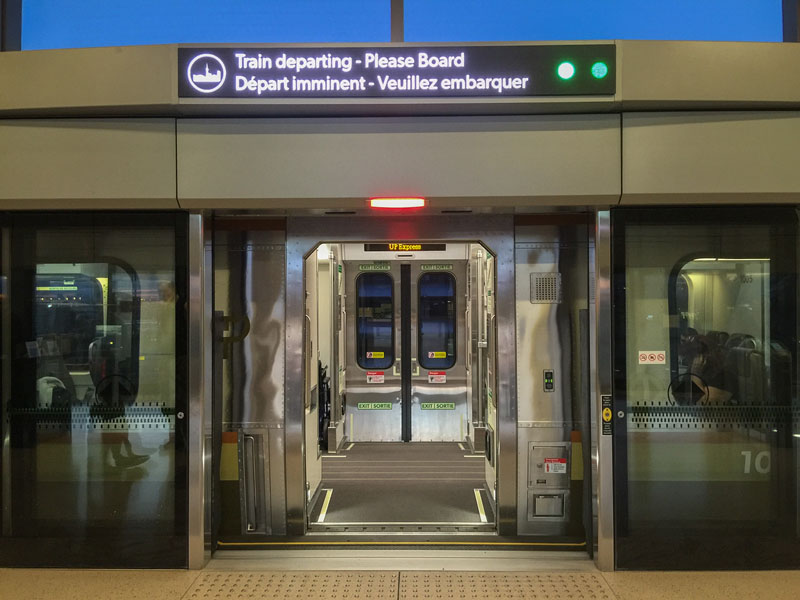 When we took a look at the UP Express, we were impressed that our little old Toronto transit system, was finally looking like the state of the art transit systems we've seen around the world. Heck, it even has arrows telling people where to stand when the doors open. Just like the trains we've taken in China.
Buy one Get one Free!
If you are flying into or out of Toronto Pearson, make sure to take advantage of this great offer. Metrolinx, the provincial agency that runs the train, began distributing coupons this month inviting travellers to try the UPX for $27.50 return — the price of a standard one-way fare. For now the deal is good until the end of January and doesn't apply to any discounted or Presto fares.
The buy-one-get-one-free coupons are available at UPX stations in Union Station and the airport and online. But you must purchase the ticket in person to get the free return ride.
Presto Card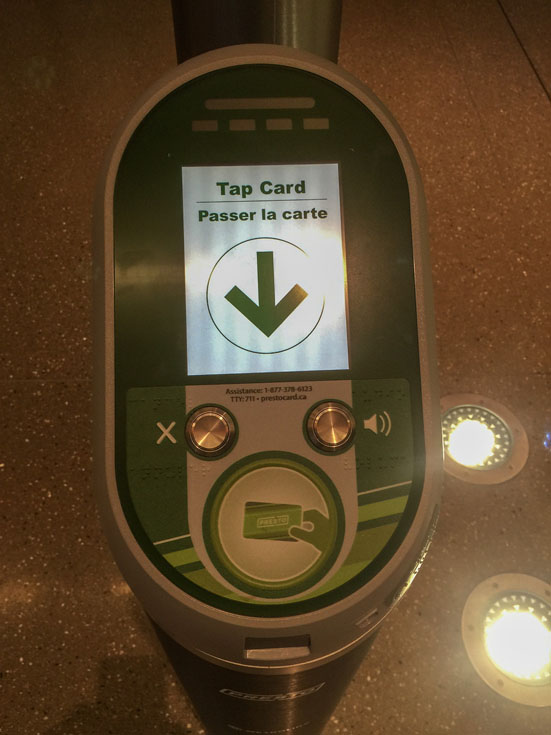 Another cool feature we learned about was the PRESTO card. Riders can now carry one card that they can use across Go Transit and nine different transit systems in the greater Toronto area. We've come a long way baby. I remember when Go Transit was a completely different entity and you had to carry around all these different papers and tickets with you.
Transit Around the World
Everywhere from Dubai to Paris has easy to use automated transit passes where you don't even need to talk to an attendant to travel around. You go to a machine, put in your credit card and out pops a transit pass that you use to get in and out of the station.
Collector booths and machines are now taking debit and credit cards and the old tokens we are used to are finally being phased out and will be completely replaced by the PRESTO card by 2017.   
I feel like Toronto has grown up and the TTC is growing up with it. When I used to take transit in other parts of the world I said, "Why doesn't Toronto do this?" Now I am starting to see that it is on the right track.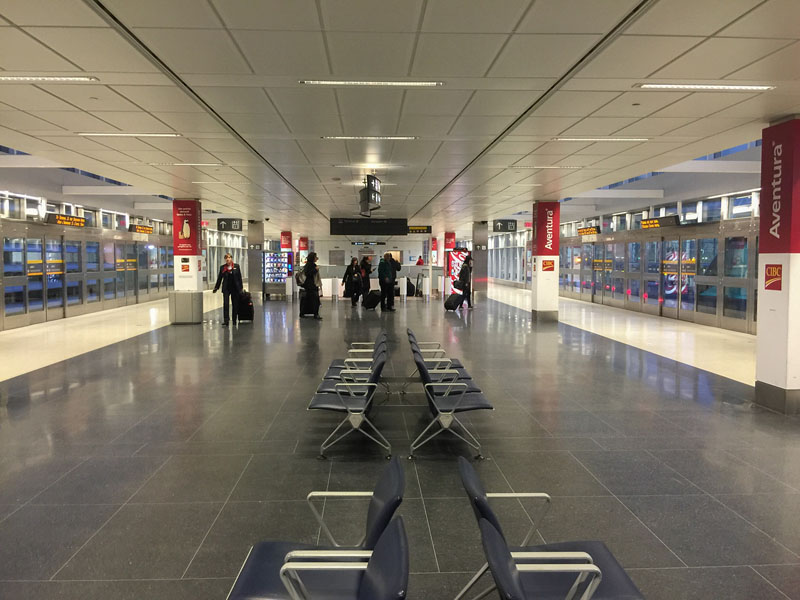 While Toronto has much fewer lines than other places like New York City where you can literally get to any corner of the city or surrounding borough, what it does have is quite pleasant.
The cars are bright, clean and pretty comfortable to ride.
Paris may have a huge train system that can get you anywhere you want to go, but you do feel rather stuffy in the old tunnels.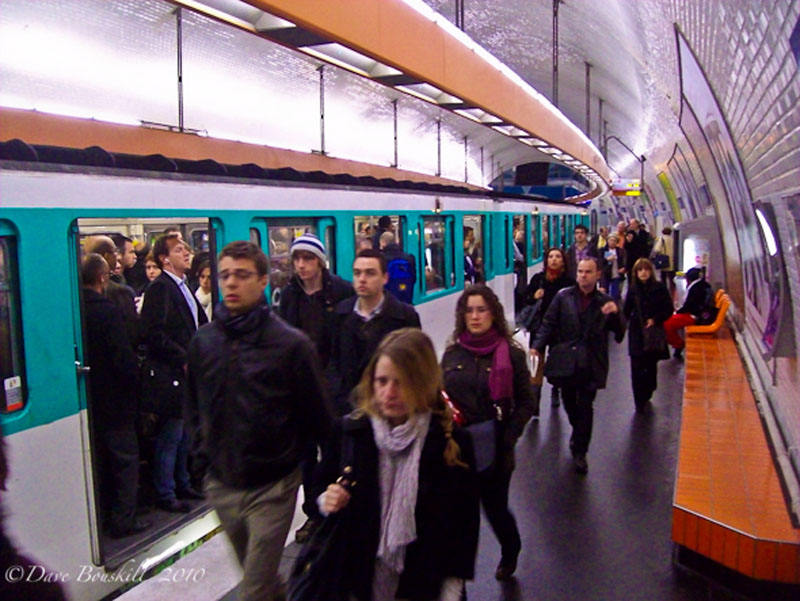 Toronto may not be adding a lot to its subway lines, but it is expanding transit system, mainly Go Trains, Go Buses complete with free Wifi and its famous streetcars.
Visitors love our streetcars and I have to admit that I've been proud when I've seen our old Toronto streetcars driving around San Francisco.
Love them or hate them, streetcars move a lot of people.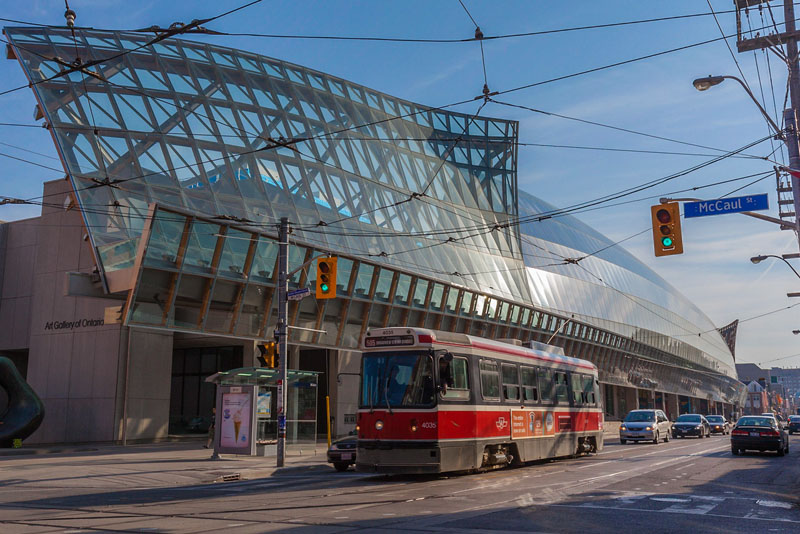 With the plans that Metrolinx has in store, I think the future is looking bright for Toronto. We've been slow going compared to other cities around the world, but I don't think Toronto was ready to join the ranks until recently.
It now has the mega skyscrapers, luxury five star hotels, the sparkling condominium towers, and the world-class restaurants and bars to rival the best of them. Toronto is ready for a transit system that will meet the global standards. It's the right time for the TTC to grow up, just like Toronto already has.
For more information on expansion and projects visit Metrolinx for details.
This post is sponsored by Metrolinx, but as you already know, ThePlanetD's opinions are all our own.
---
Read More
53 Best Things to do in Toronto – A Complete Guide to Top Attractions
Toronto Travel Bloggers – Who to Watch for at TBEX
The Fairmont Royal York, Toronto's Grand Dame
You Might Also Enjoy