Vlogging has become the next sensation in the travel blogging world.  Many bloggers are turning on their camera and shooting videos of their travels rather than writing about them. 
The benefit of this is that your audience can simply sit back, relax and watch the story unfold before their eyes.   Video is also a great way to create a strong connection between you and your visitors.
Why?  The voice we use when we write can be very different than how we actually appear.  Video allows your audience to get to know you on a different level creating an even more powerful connection.  All in all, vlogging is a great way to keep your audience coming back for more!
Top 3 Ways to Show Your Best Self on Camera
Now, at this point, you may be telling yourself "I really need to jump on this vlogging bandwagon…except I am terrified of being in front of the camera!"  The fear of speaking and being yourself in front of the camera is more common than you may think.
If you watch any of my videos, you may not be able to believe it, but I used to have a fear of being myself in front of the camera, especially if others were watching me do it.  Now, I have done a complete 180 and actually feel my most comfortable self in front of the camera.  So, how did this come to be?
Becoming Best Friends with my Camera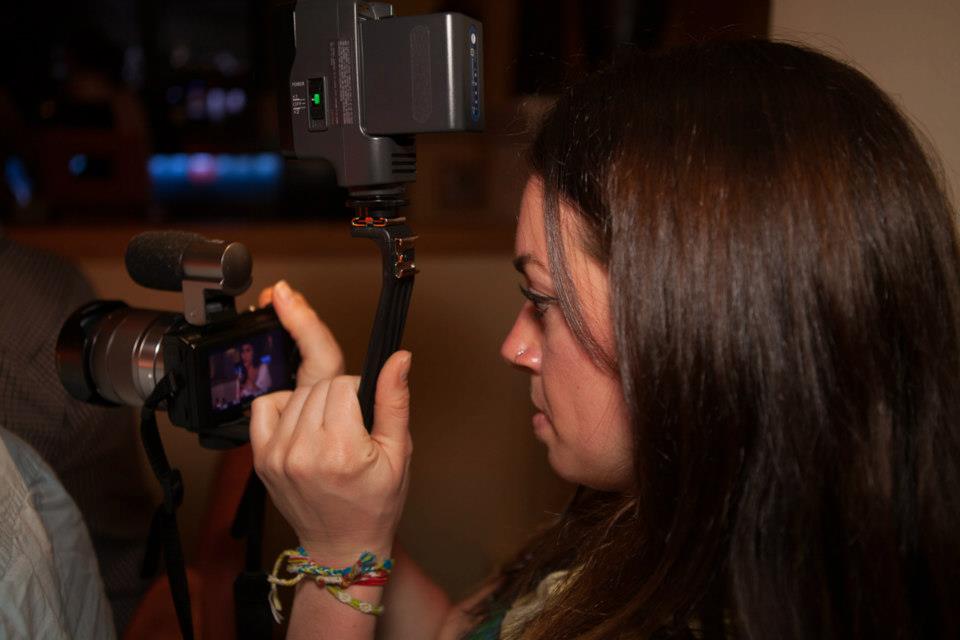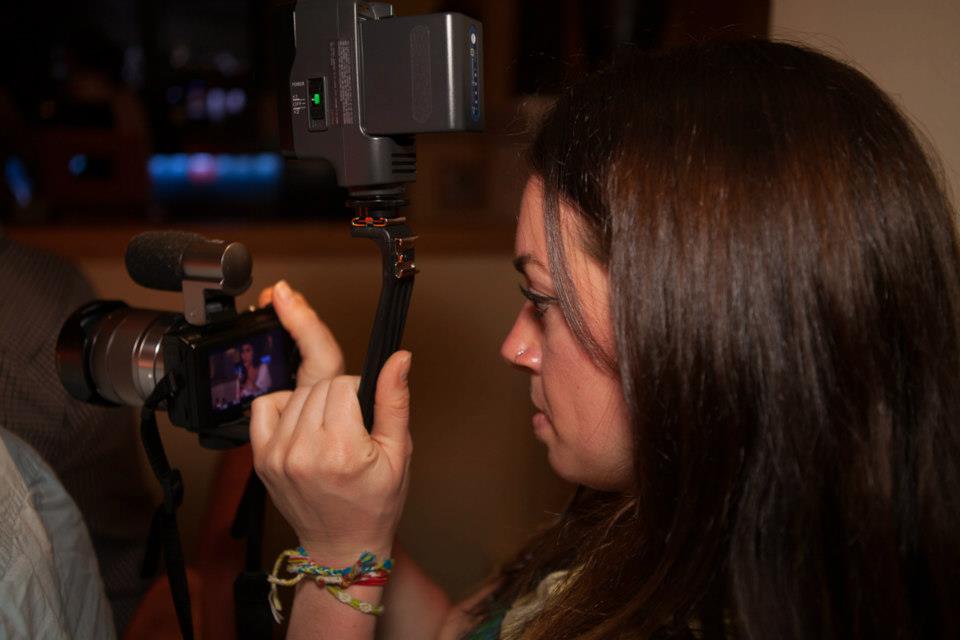 My camera is with me nearly every day.  I have gotten to know Elliot pretty well. Okay, my camera doesn't actually have a name, but perhaps it should!  I think I'm on to something.
As I was saying, Elliot and I have a pretty close relationship.  He makes me look my best and I know him inside and out.  When I turn on his little record button and look into his eye, I know I can tell him anything and be my complete self while doing it.  He never judges me and if I mess up at any point, he lets me start all over.  He's such a great friend.
Even though I have always loved being in front of the camera, I used to have a hard time being myself.  I would be fine acting out other characters but as soon as it came time to just be me, Kristen Sarah, in front of the camera, I got nervous and began to self-judge.
Treating my camera as a best friend is a technique I came up with and has been a life changer.  The next time you are in front of the camera, pretend you are talking to your best friend, and I guarantee you will notice a huge difference in your performance.
Stop Caring What Others Around You Think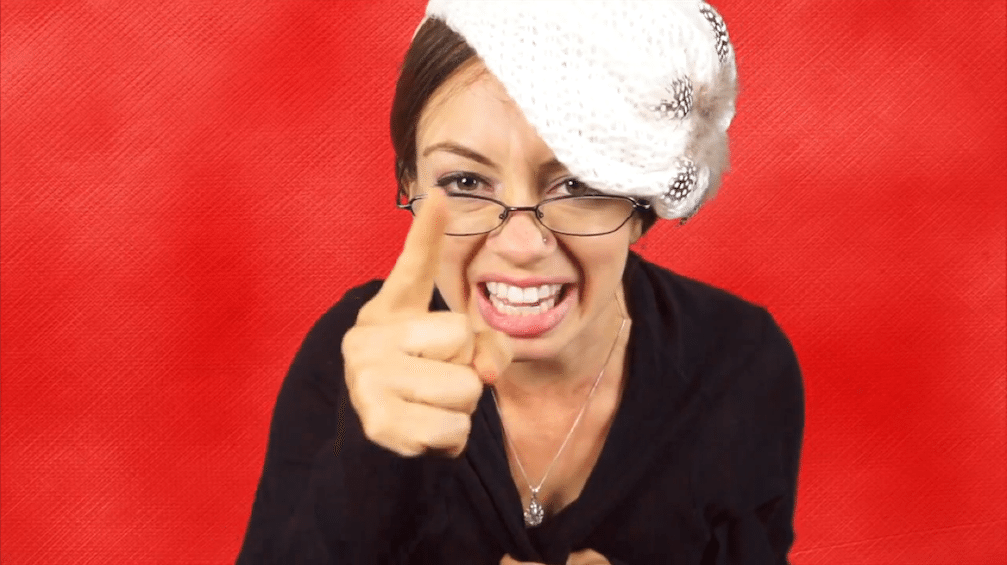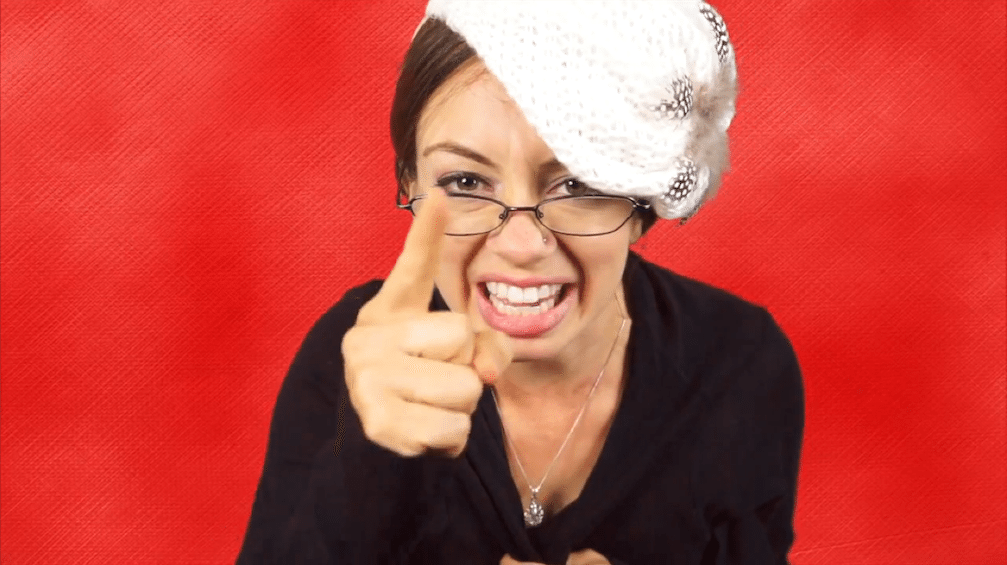 Now that you are able to feel comfortable talking to your camera, you have the fear of recording anything when others are around.  Picture this: You're in a park in London, England and feeling exceptionally incredible.
It's the start of your 6-month journey across Europe and you want to share this moment of joy with your audience.  The only thing is there are so many people walking in the park or lounging on picnic blankets.
What if they stare at you and think you're incredibly bizarre for talking to a camera?  What if they start laughing or making funny faces at you?
This does in fact happen.  People will stop and stare.  They may giggle or whisper to their friend.  However, most of the time people are just curious to see someone talk to a camera.
Most of the people think it's also pretty cool and wonder what or for whom you are making a video for.  This is of course when you can start telling them about your blog, hand out a card, and even ask if they want to be on camera too.   Voila!  You may just have yourself a new followe
When you stop caring what people around you are doing, or how they are reacting to what you're doing, life becomes much more enjoyable.  Whether you have a camera pointed at you or not.
Show off and have fun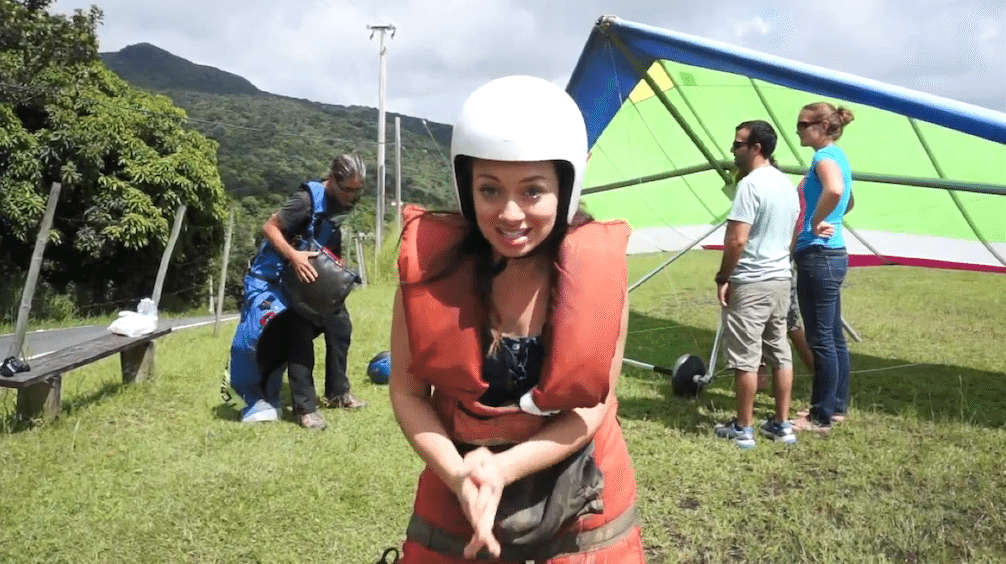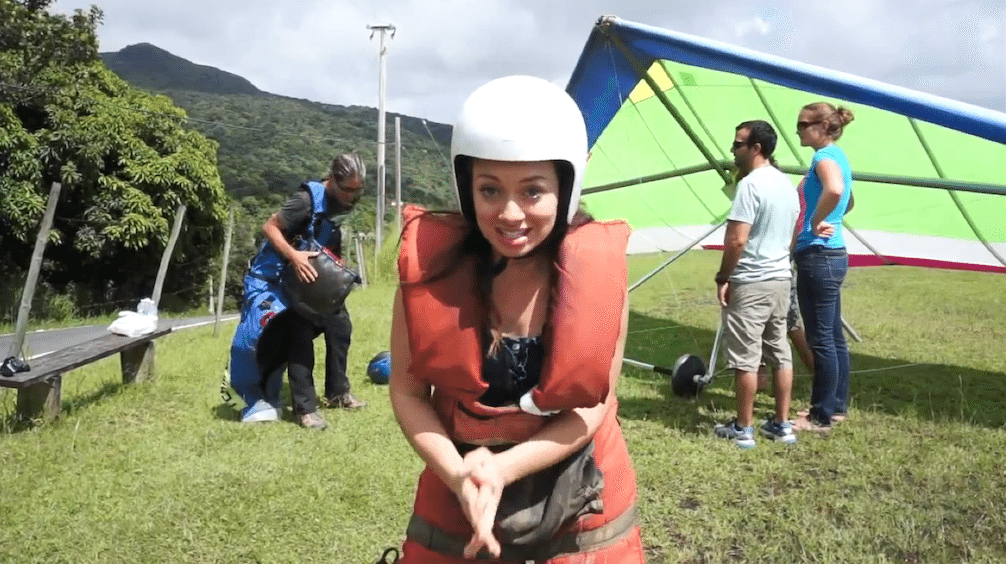 I find that as soon as the camera is on, I am my best self.  I feel like I am more adventurous, positive and outgoing.  I think part of this is because I know that I want to create the best video possible for my audience.
If I'm not excited about something, then why will they be?  Whatever emotion you share on camera will be reflected in your audience.  That's not to say to fake it.  Absolutely not!  But, creating videos challenges you to step out of your comfort zone and do things you've never done before.
It challenges you to always keep life interesting and have as much fun as possible.  So while your original thought is to create interesting videos for your audience, in return you end up creating a more positive, fun and adventurous life for yourself.
Creative Form of Expression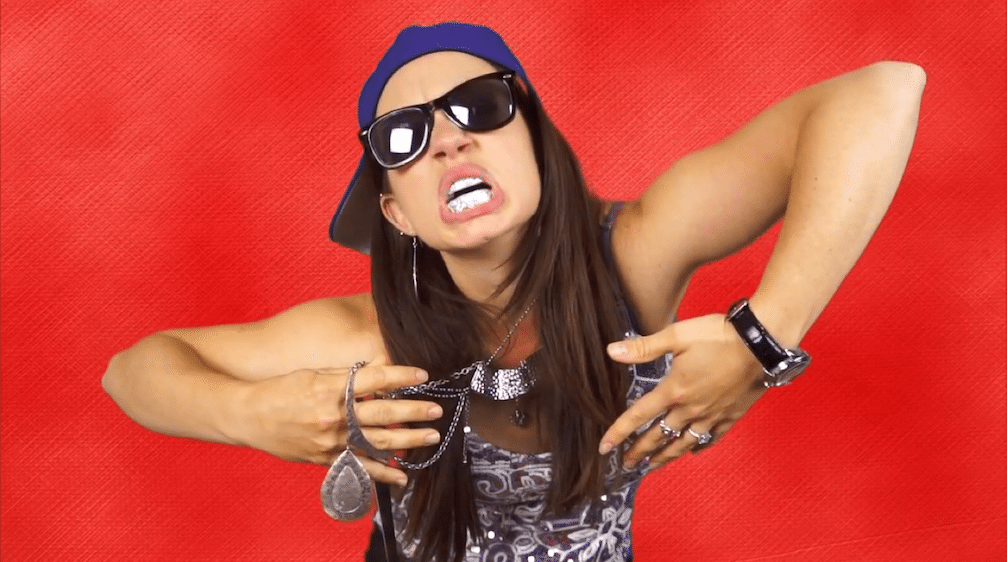 Video can be a very creative form of expression.  It can allow you to really bring a story to life and make your audience feel as if they experienced it with you.  Video can bring about emotions that writing cannot.
You can make your audience feel a certain way without even say anything at all.  It allows you to connect with your audience in a different way and help grow your audience all while enriching your life.  So, what are you waiting for? Practice makes perfect, so get out there and start filming!
My name is Kristen, and I am an actress as well as a risk-taking, adventure seeking, travel junkie who owns an adventure travel vlog/blog called Hopscotch the Globe. Traveling is my addiction and adventure is my middle name (it really isn't, but I'm seriously considering changing it to that). I want to see the world, meet interesting people, try new things, take chances, explore, learn and share my experiences. You can follow my adventures and learn how to prepare for your own on my website or on my YouTube channel
See other posts by Kristen on ThePlanetD
Write for ThePlanetD
Write for ThePlanetD. We have an ongoing Inspiration Series and Information Series where fellow travellers share articles like this. Has travel changed your life? Has travel made you a better person? Do you have a great tip to share like Kristen's? Did you visit a destination and just have to tell everyone about it? Did you find the love of your life, your passion or your purpose during your travels? We want to hear your travel stories. Be it your greatest adventure or most life affirming moment or some great travel tips you learned along the way, Send your ideas to ThePlanetD.com and check out our writing guidelines for more details or read our call out to writers. Contact us here and we'll get back to you.
Read More
Antarctica Photography – 8 Easy Tips and Tricks