It is hard to believe that we are going to be on a plane for India in just over a month. Even more amazing is that we will be moving out of our house in just two weeks. It is an entirely new chapter in our life.
Sure we have traveled for extended periods before, but this time, we are not planning on returning to our careers in the film business. Nope, we are moving on to somehow become fulltime adventurers!
Top 10 Travel and Adventure Favorites from Abroad
Six months ago, we decided to work diligently on our blog. It has been an amazing experience writing daily posts and it has made us reflect on our past travels.
In a few short weeks, we will be making new memories, but for now we would like to share some of our Favorite things that we have encountered in our travels. We were brainstorming about moments that have stood out over the years and
Here is our list of Favorites from abroad.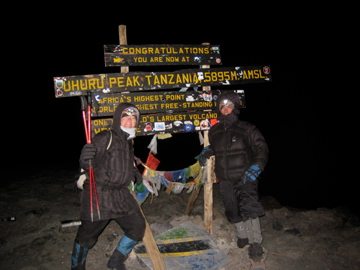 1- Favorite Adventure
Climbing Mount Kilimanjaro had to be one of the highlights of our life. We spent six glorious days with great people, fantastic guides and wonderful scenery. To make it to the top of one of the most famous climbs on the planet is one of the most gratifying experiences a person can have.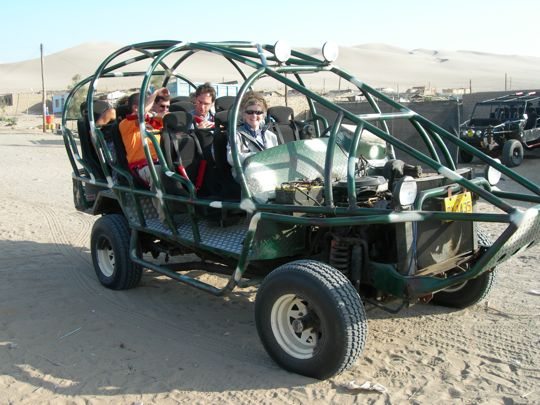 2- Favorite Thrill Ride
I was freaking out when the police stopped us to warn us how dangerous it was to dune buggy through the sand dunes of Huacachina. But once we got started, it was a thrill of a lifetime. Roller coaster have nothing on climbing one of the highest dunes in the world strapped into a rugged 4X4 only to plunge down the almost vertical drop on the other side.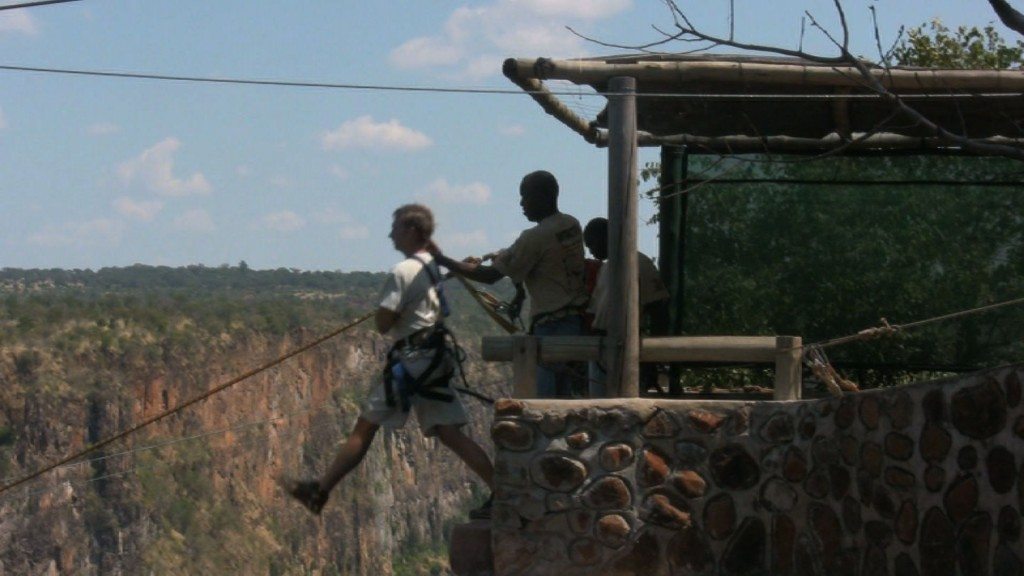 3- Favorite Adrenaline Rush
Dave had always wanted to go to Zambia to jump from one of the world's tallest bungee jumps at Victoria Falls. We took it one step further and booked a day abseiling, zip lining and swinging into the great gorge as seen on the Amazing Race!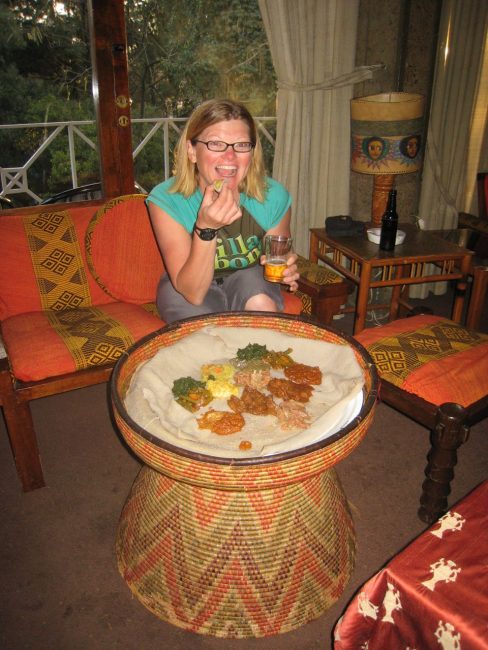 4- Favorite Meal
Food is always the main focus of our travels. After a good adventure there is nothing more satisfying than eating an amazing meal. We were cycling Africa last year and by the time we made it to Addis Ababa in Ethiopia, we were famished.
Ethiopian is one of our favorite foods and having a great mix of stews and salads served with Injera at the tranquil Ghion Hotel downtown was simply heaven. We were even treated to a show with traditional dancers and music as we sipped our beer and stuffed out faces.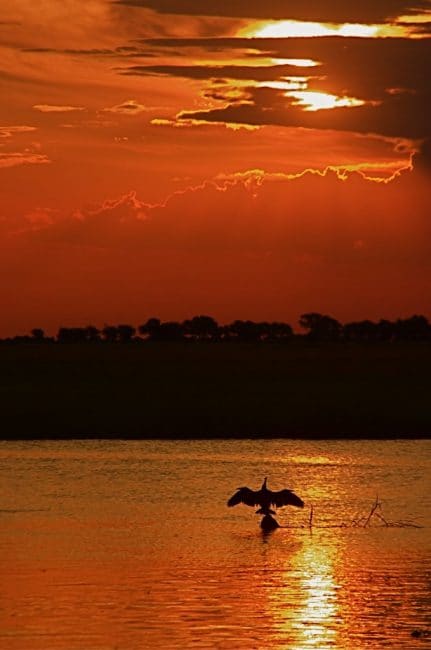 5-Favorite Sunset
It is hard to pin down the perfect sunset. Our planet is filled with them. But we will never forget being on a boat cruise in Chobe National park watching the sun go down. Hippos were munching in the water, elephants were lumbering on the river banks and the sky was ablaze with reds, yellows and oranges.
6-Favorite Coffee
Before we started traveling, neither of us were big coffee drinkers. But to visit places such as Indonesia and Africa where coffee was born, how can you not become a lover of the caffeinated beverage.
We have enjoyed some rich and delectable cups of joe, but nothing compares to Bali Coffee. It is the most delicious brew we have ever tasted. We brought several bags home with us, and we just may have to take a side trip from India to visit Bali, just to stock up again.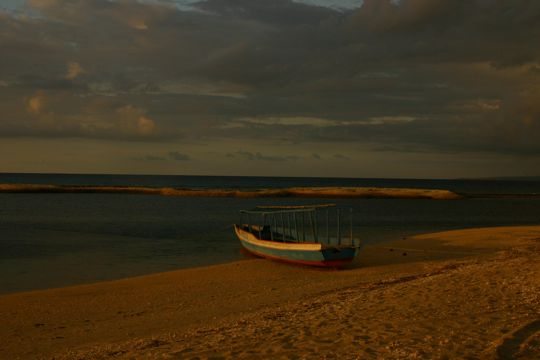 7- Favorite Place to Chillout
It isn't always about treks and adventures. Sometimes we just want to relax and work on our tans. Nothing compared to Gili Air for serious chill time. We decided to venture to Lombok with the intent of staying a couple of days in the Gili Islands.
11 days later we finally pulled ourselves away from this small island that didn't allow motorized vehicles. Horse carts were the mode of transport or some good old fashioned foot power. We slept in hammocks, snorkeled the drift in front of the beach and ate seafood until our hearts content.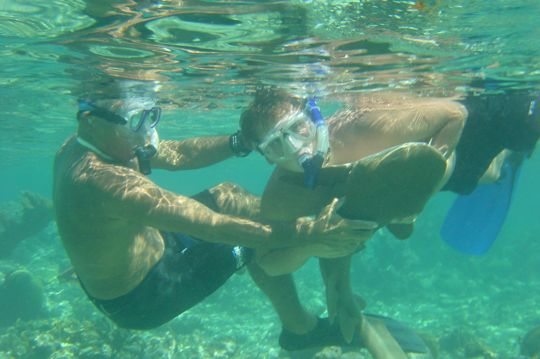 8 – Favorite Wildlife Encounter
Wow, the wildlife we have seen over the years has been amazing. But nothing compared to our time in Belize. Taking a sail boat out to the pristine coral reef near Caye Caulker to swim with the sharks with Juni was so much fun that we turned around and went right back the next day.
We saw eagle rays, manta rays, nurse sharks, barracuda's and eels. We had been diving throughout Central America before hitting Belize, but the snorkeling with our guide Juni was a touching experience. These fish had personalities and I could see the intelligence and innocence in their eyes.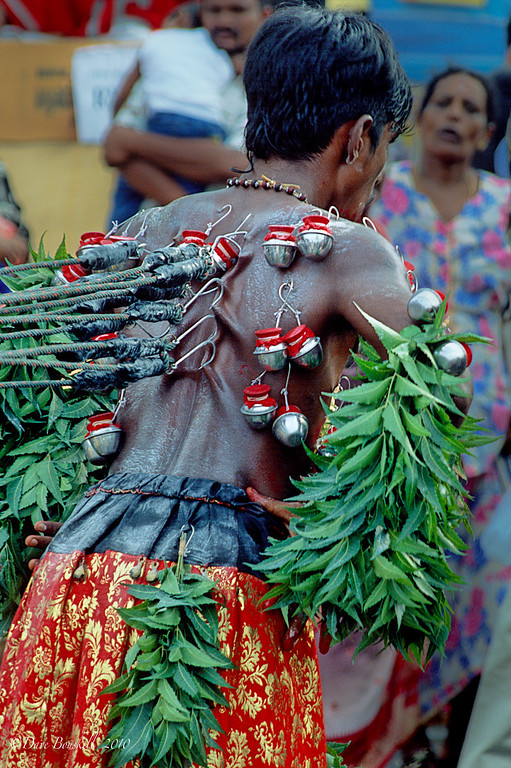 10 –Favorite Trek
People may say that Sapa is ruined and that it is over run with tourists. We loved our time in Sapa. Dave and I had a private tour with Xin as our guide. We walked through the vast rice terraces for 3 days.
We picnicked on a high plateau, we enjoyed rice wine with the local villagers as they sang around the fire. We ventured far into the mountains away from the town and away from tribes corrupted by tourism. It was an incredible experience staying in a homestay.
Xin brought a feast and the family prepared fresh vegetables and rice and the rice wine kept flowing. We quickly learned that you just cannot ever say no to rice wine when it is offered.
Read More
My Motorbike Tour of Vietnam – An adventure like no other
How Travel Changed our Lives and Turned Us into Adventurers
How Travel Got Me to Finally Let go of Being a Control Freak