Haven't you always fantasized about going to the bridge of a giant ocean liner, meeting the captain and looking out over the vast and empty ocean?
The Ultimate Ships Tour of the Coral Princess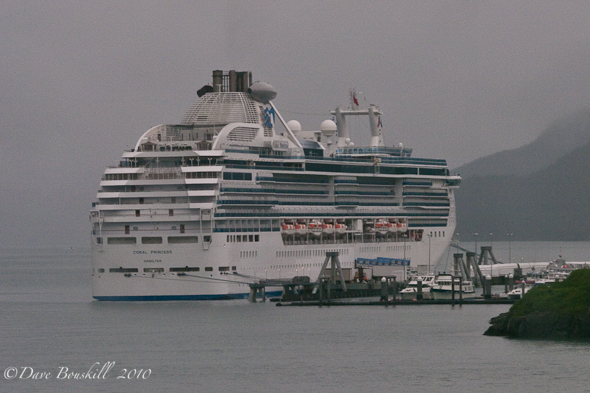 The Ultimate Ships Tour is a behind the scenes journey of the working parts of the Coral Princess.
We met the dancers from their nightly Vegas-style shows and learned about the hydraulic lifts backstage.
They put a lot of money and planning into theses big-budget extravaganzas filled with costume changes galore and exciting pyrotechnics.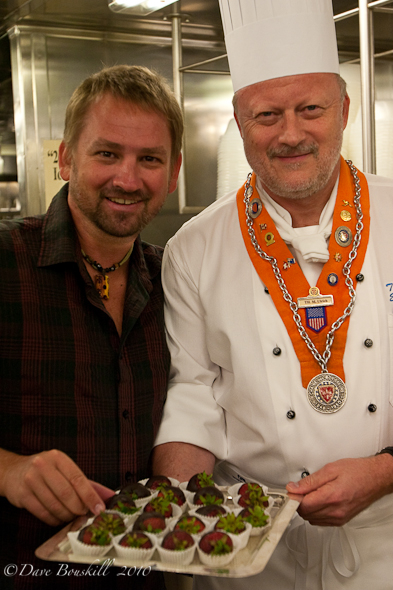 We had champagne and chocolate with the Executive Chef as we toured the massive kitchen and we watched the high tech laundry machines as work.
They actually have machines that fold towels and bedding!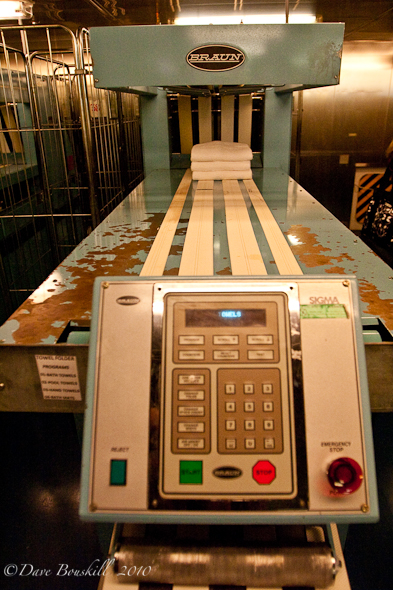 We were fascinated to learn that Princess Cruises leads the way on environmental issues.
They have a zero percent tolerance on dumping and do not put one ounce of solid waste into the ocean.
To explain their water treatment and waste management is an entire post in itself which we will be writing about soon, but for now, I just wanted to let people know that Princess Cruises is leading the way going beyond international regulations.
Hopefully soon all other cruise lines will follow suit.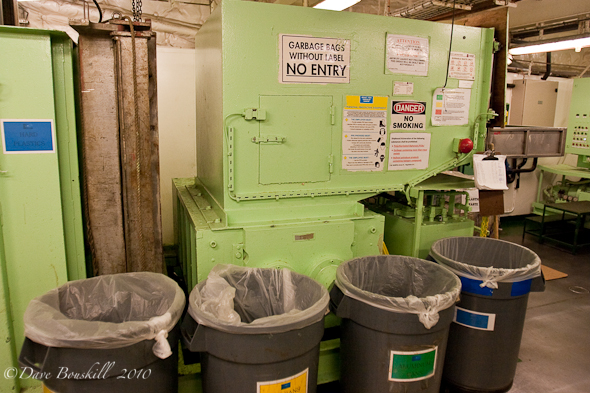 To quote from their website:
"Even though disposal of many types of solid waste into the ocean is permitted by law, Princess has a zero solid waste discharge policy prohibiting the disposal of unprocessed, non-biodegradable solid waste into the ocean. All solid waste is either incinerated on board ship, or landed ashore."
The piece de resistance was touring the bridge and meeting the captain. We learned all about the navigation and steering process of Princess Cruises.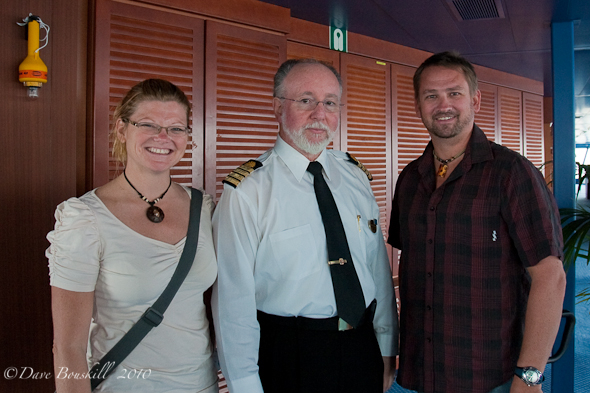 We actually stood on the bridge as the 2nd Officer gave us a tour of the entire operation.
We looked out over the water and felt quite special as we had our photos taken with the friendly captain.
We then moved on to  joined him and the first officer in the Captains Lounge for beverages and more snacks as they told us about themselves and life on board the ship.
The Coral Princess is an enormous operation.
Over 900 people from 48 countries work on the ship taking care of over 2000 passengers per voyage.
They work normally on 6-month contracts, but some work for 10 months at a time.
The Captain and Officers work for a few months on and then go home for a few weeks at a time.
Our Captain has a 2-year contract in Alaska and then he will move on to another location once he is finished here.
They make it look effortless and easy, but there is an abundance of planning and organization going on behind the scenes.
An Alaskan Cruise has to be the most luxurious of all cruises.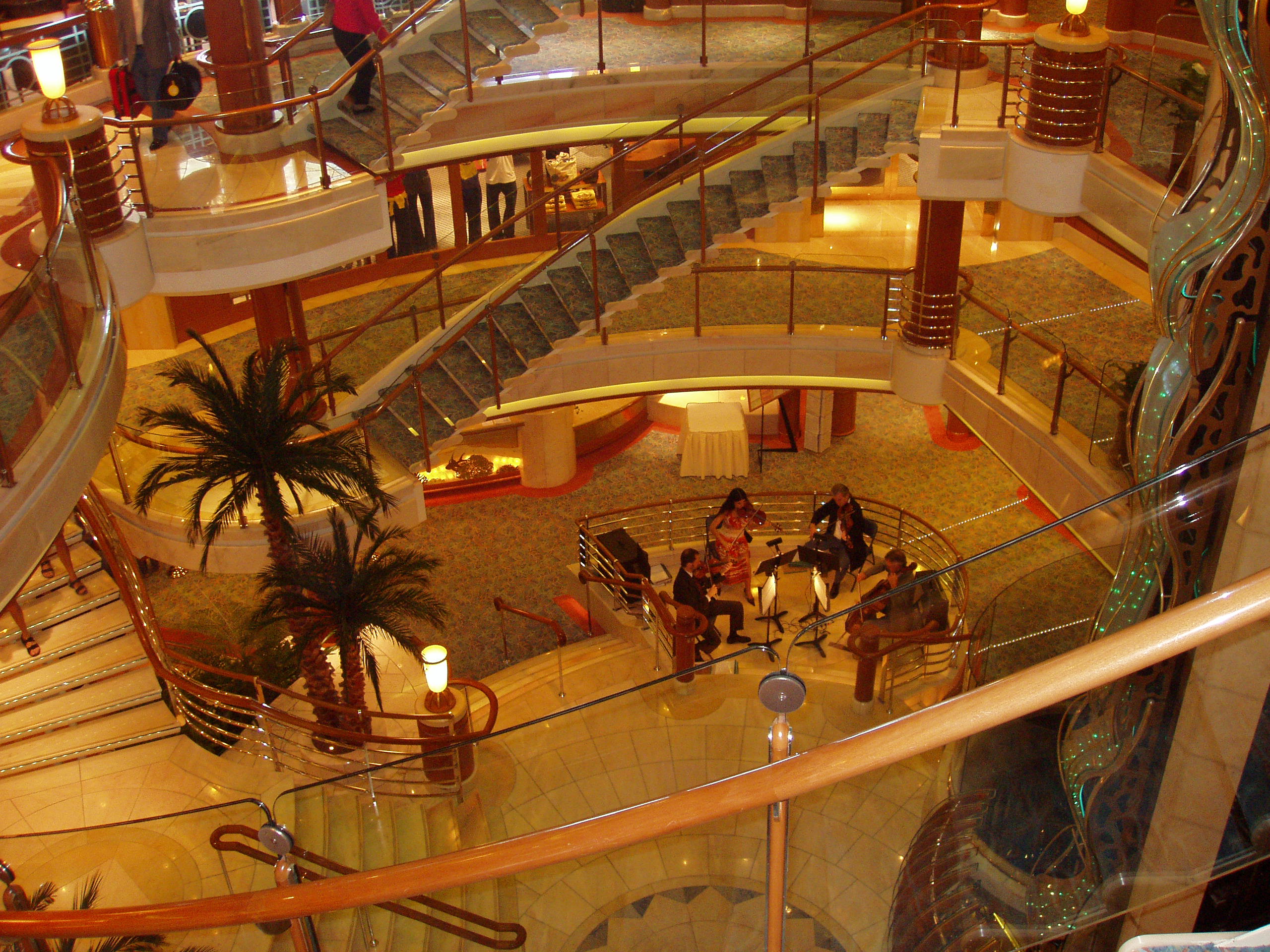 It is a life long dream for most people in this world to see Alaska.  The scenery is outstanding and the experience is wondrous.
As the First Officer stated, "It is the experience of being in Alaska that is at the top of his suggestions for what to do on an Alaskan Cruise."
Being here cruising the inside passage is like being in Switzerland.
Mountains surround us but we are on sailing on a ship instead of hiking in a valley.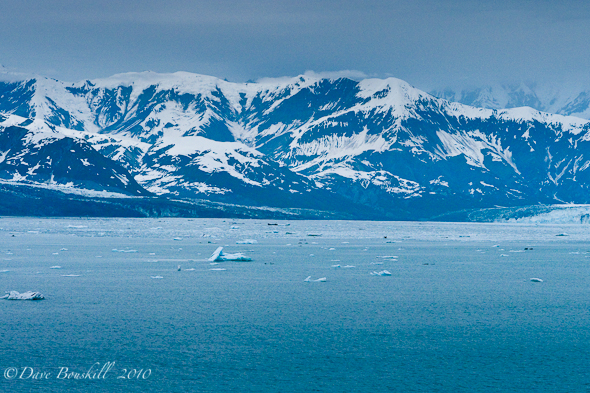 I don't know if I could do an Alaskan Cruise on our own. Our budget would never allow us to experience this once in a lifetime opportunity.   Extras are pricey onboard and excursions expensive.
We are lucky to be treated by Princess Cruises to blog about our experience with you.  Most people save for a lifetime to take an Alaskan Cruise and I can understand why.
When you come up here, you don't want to miss a thing.
If you decide to do your Alaskan Cruise one day, make sure to save extra money compared to your other vacations.
You will want to take advantage of the shore excursions, the champagne breakfasts, the tours, and the private dining rooms.
If you aren't prepared to spend a little extra, you will definitely be missing out.
So our advice is to take a little extra time to save money before going on your Ultimate Alaskan Cruise. It will be worth the wait.
Read More
What to Expect on a South Pacific Cruise
How to Pack for an Antarctica Cruise
What to Pack for an Alaskan Cruise
You Might Also Enjoy