Everyone loves Paris. The Eiffel Tower, The Louvre, Avenue des Champs-Élysées, these are iconic landmarks that we all know so well.
You can't go to the city of lights without visiting her star attractions, but once you've had your fill of standing in long lines, pushing through crowds of tourists and eating at the same prix fixe menu restaurant as everyone else visiting the city it is time to see the new Paris.

Sonia Gil found a vibrant part of the Paris and shares her experience with us from her original web series Sonia's Travels. So if you haven't been, hop on one of the many flights to Paris and see the sights.
If you have visited the romance capital of the world, visit again and check out the New Paris for yourself.
Forget the old Paris and leave your preconceptions at the door.
There is a new Paris bubbling to the surface and it's fast, chaotic, vibrant and most of all impossible to ignore. People, languages and cultures are all exploding here and I couldn't wait to capture it all on film.
New Paris, An African Market
Thirty years ago you wouldn't dare speak English to a Parisian taxi driver. Not only would he ignore you but he'd be pretty aggravated by the whole situation.
Yet what was the first thing I encountered in this "Next Paris"? An African driver who was both friendly and fluent in English.
Shocking me even more, he humbly explained that he actually learned how to speak English from a little language book that he keeps right next to him in his taxi.
Knowing just how tough learning a language is, I felt inspired by his eagerness to learn from cultures that are foreign to him.
On this particular day, I was headed to the often overlooked African Market, or the Marché Barbès as it's called in France. I wanted to experience life as a local, take my time, and really learn about what makes this city so unique.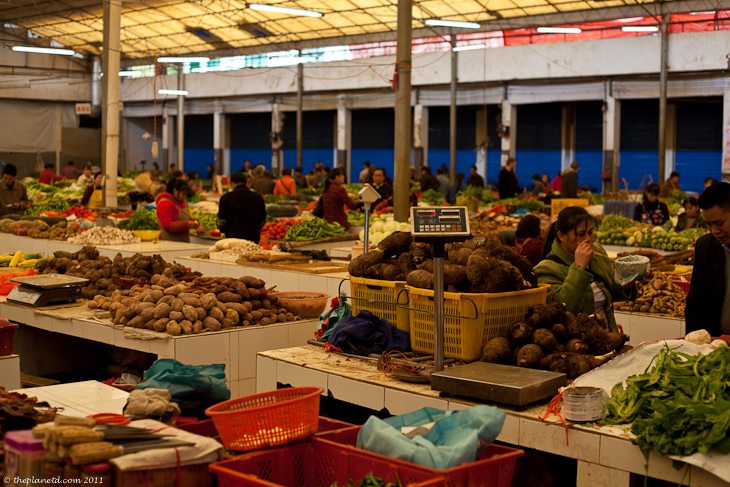 Something else that's unique to do in Paris is to visit the Catacombs of Paris
I was interested in exploring this particular market because I had a feeling that it just might be the ideal spot to learn about a new and fascinating culture right in my own backyard.
Arriving early in the morning, the place was already buzzing with life. Bright colored traditional clothes, textiles, spices, and fruits common in Northern Africa hit me in every direction.
There was magnetic energy spreading through the market at every turn and this contagious culture immediately resonated with me.
Although I spoke to the vendors in French, many people there actually communicate in Arabic, as that's the common language in their country.
Hearing an unfamiliar language allowed me to better immerse myself in a different culture for a few minutes.
The Marché Barbès is located in the 18th Arrondissement near le Sacre Coeur. If taking the train, lines 2 or 4 will get you pretty close. Hop off at the Barbès-Rochechouart stop and walk until you hit the market.
Bio: Sonia Gil hosts a weekly original web travel series called Sonia's Travels with episodes shot in Mexico, Italy, Berlin and Paris. Each trip turns into a series of shows in which Sonia offers a small idea or tip about a place and the people who live there. New Episodes Premiere Every Thursday at 12 noon (9:00 am Pacific).
You Might Also Enjoy