Last weekend we had the privilege of being invited to Canadian Chapter of The Explorers Club's monthly gathering.
It's held each month at the head offices of Kensington Tours, a tour company specializing in private guided tours worldwide. Founded by Jeff Willner, a veteran of global expeditions to over 70 countries and member of the Royal Geographic Society, Kensington Tours is a unique company that offers privately guided and customized tours. They employ one guide for every two customers investing in the local people and economy while promoting responsible tourism through their charity Kensington Cares.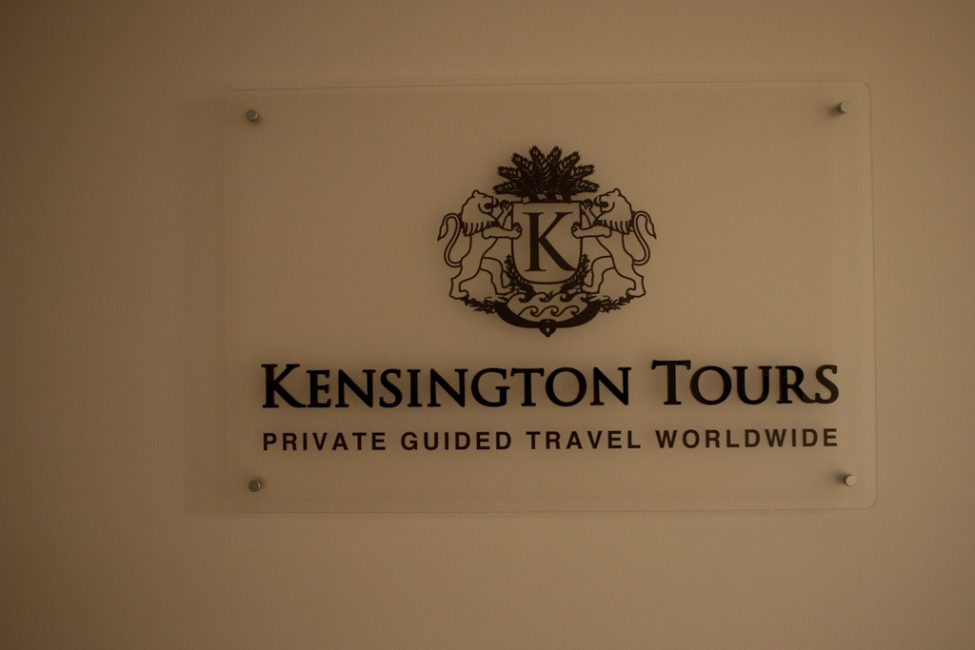 Touring their offices was an energizing experience. Never have we seen people so excited about their jobs. Every employee we met were travel experts in their respective niches. With different experts for every part of the world and for every aspect of marketing and travel.
Our evening at Kensington Tours and attending the Explorers Club meeting was filled with some of the most interesting people we have ever met. From an arctic expedition diver to former university professors and avid cyclists to extreme world explorers this was one varied group of professionals.
We won't deny that we were a little intimidated before attending.
Lucky for us everyone was gracious and welcoming and we relaxed into discussions and conversation with ease.
We cannot tell you how honoured we were to be invited to the evening and even more so to be asked to speak at the next event happening on July 8th.
Why are we so honoured? Well let me tell you a little bit about the history of the Explorers Club.
Started in New York City 1904 by a group of men "To unite explorers in the bonds of good fellowship and to promote the work of exploration by every means in its power." The Club was a place to exchange stories, socialize an gather artifacts. As it grew, it began to invite both explorers returning from the field and visiting scientists to speak.
Over the next century, the club grew to involve international chapters and to take on such famous members as Sir Edmund Hillary, Dianne Fossey and Neil Armstrong just to name a few. It is a club that has had its members achieve some of the famous firsts that we have all heard about; The first to make it to the North Pole and South Pole, the first to journey to the deepest depths of the ocean and the first to climb to the highest peaks of the world.
Today it has grown to include chapters all over the world such as The Australia/New Zealand, East Asia, Great Britain, Norway, Poland, South America, South Asia and Western Europe.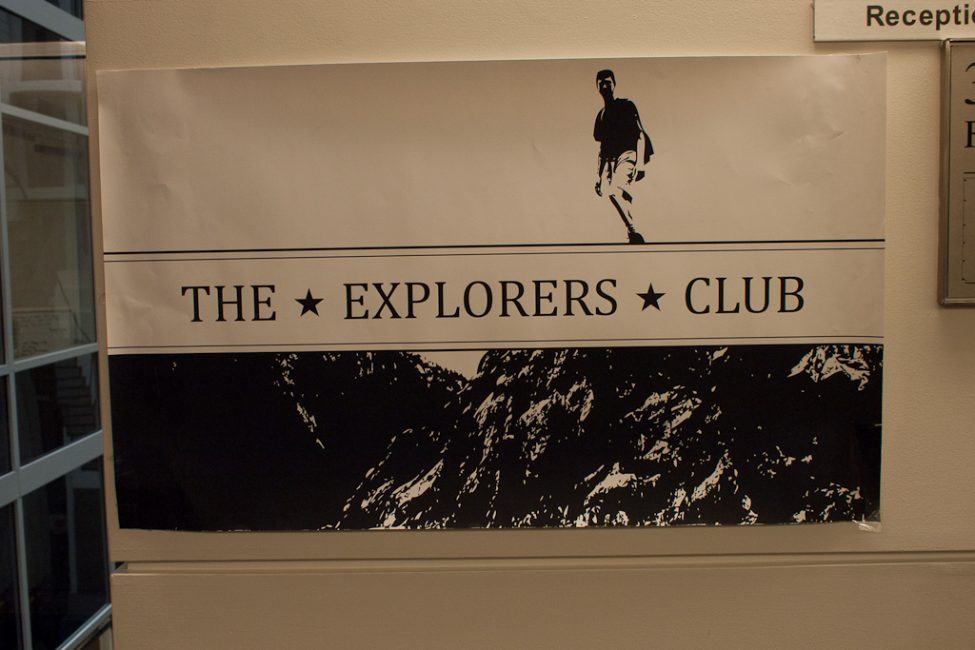 We had the honour of attending the Ontario Chapter of the Canadian Explorers Club in Toronto where we were treated to a cultural dinner, drinks, two presentations and the chance to connect with fellow explorers.
The clubs president Elaine Wyatt tells us that the Canadian Explorers Club is one of the most active chapters with the annual Hallowe'en party being the most sought after ticket in Toronto. I hope we get an invite this year. As a former Make-up Artist, Dave and I set out to win best costume at all our Hallowe'en events and our record is pretty good with winning. I would love to dress up as a great historical explorer.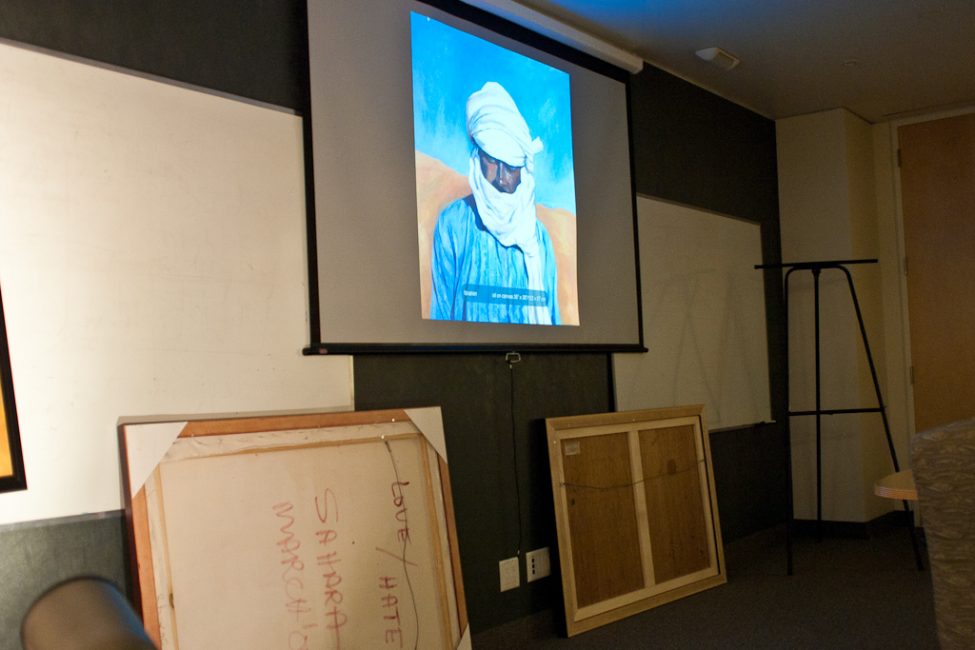 What type of people speak at these events? Here are the two people that we had the pleasure of listening to and learning from last week.
Candace Wilson: Desert impressions in paint
Candace Wilson, artist, adventurer, helicopter pilot, will chronicle her travels by camel in the Algerian, Moroccan, and Omani deserts through paintings. She is particularly interested in documenting the interior or spiritual exploration of her adventures, rather than the exterior, the obvious. Here she will show both exterior as well as interior explorations and help us to view abstract art with new understanding.

Elaine Wyatt: Treasures of the Forbidden Zone
The Namib Desert is one of the oldest on earth and a relentlessly hostile environment. But in 1908 while clearing sand from a railway line Zacharias Lewala bent down and picked up a diamond. It sparked a rush so intense that Namibians claim every ounce of sand from the Oranjemund to Walvis Bay has been shovelled and sieved. This is where I work today, among the abandoned settlements, ox carts, jigs and water barrels baking in the sun. I will take you on a tour of the region and explain our efforts to protect these fragile remains of another era.
We had such a great time and we want to thank both the Explorers Club and Kensington Tours for an amazing night out. We are already starting to prepare our presentation. We have a lot to live up to and big shoes to fill. I certainly hope we can do it justice.
Here's our own little blurb about what we'll be chatting about…
Dave and Deb are a travel couple that have left behind their careers in the film industry to live a life of adventure. Known as Canada's Adventure Couple, they have cycled the continent of Africa from Cairo to Cape Town, Climbed to Mount Everest Base Camp and to the Summit of Mount Kilimanjaro during their treks and travels through 50 countries. Their next great adventure takes them from England to Mongolia where they will drive an ill suited car through some of the toughest terrain on earth. The Mongol Rally is an unsupported charity rally through15 countries and 16,000 km. They are raising money for the Christina Noble Foundation, a project that supports homeless and abandoned children in Mongolia and they will be donating their car to a community in need upon completion of their epic drive. Join them as they discuss their lives as one of Canada's top travel bloggers, their adventures around the world and the upcoming rally.
You Might Also Enjoy