I used to live in Charlotte and given its proximity to Asheville, I heard a lot about the town that's most famous for being home to The Biltmore Estate. As often happens with time, it flew by and I was never able to make the trek from Charlotte to Asheville. At the time, I didn't feel too bad. I was sure of The Biltmore's beauty, just less sure of my own necessity to see it for myself. Since I crave (I mean CRAVE) the adventure of completely new experiences, foods and cultural immersion I was also fairly certain I'd find it more easily in places outside my own country.
Fate must like a challenge because when I found myself in Asheville last month, I was most unprepared for just how adventurous it might be; and what a surprise I might find in just about every activity we experienced.
Adventurous Eating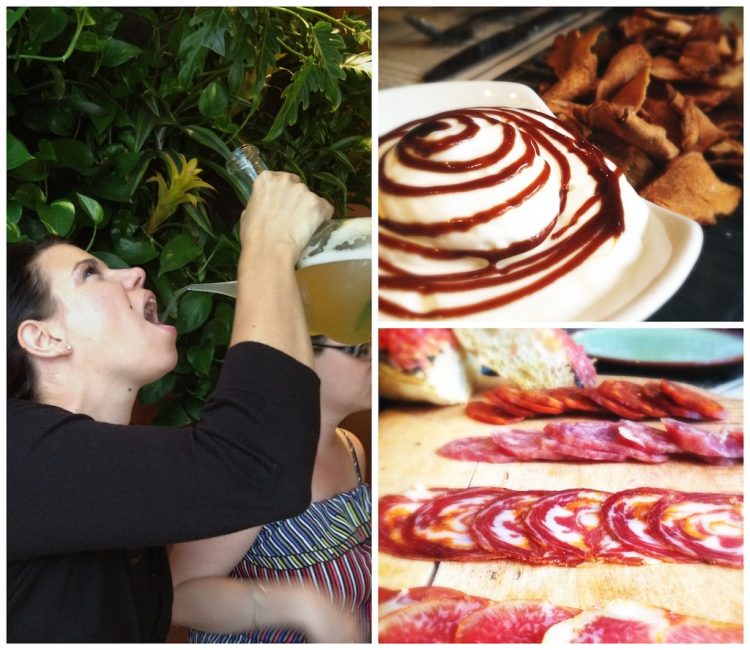 Food is important in Asheville. Given its location in the mountains of North Carolina it is not difficult to find Southern staples like grits, biscuits and fried chicken. What is surprising is the inclusion of flavors from all over the globe on menus that serve traditional dishes and in the menus of restaurants like Curate, which have at their helm chefs trained in such far away locations as El Bulli in Roses, Spain.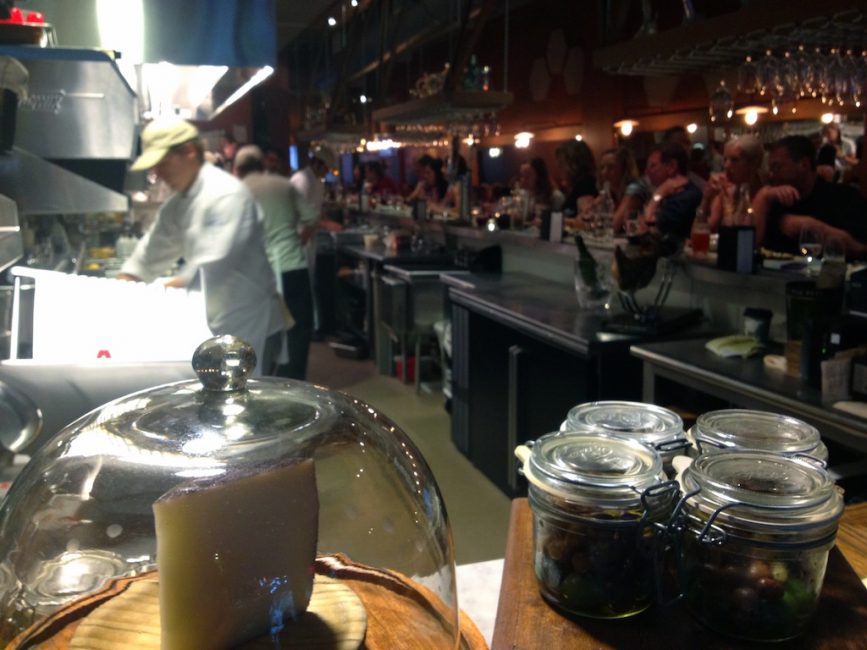 We ate until the adventure became betting on whether or not we'd be able to fit into any of the clothes packed in our suitcases. We ate until I felt certain the act of eating would become repulsive and food would lose its lustre. Then, we ate some more. What I discovered is that it's likely a person could live in Asheville and not run out of culinary experiences that entertain and inspire.
Asheville's Surprising History
Since a trip to Asheville isn't complete without visiting The Biltmore Estate, visit it we did and what surprised me there was just how enormous the main home is; so large it's easy to understand why it holds the title of largest privately-owned home in the United States. The view from the rear promenade of the stunning home took my breath away and I could hardly accept that anyone could have so much money as to basically purchase an unobstructed view that extended as far as the eye could see. It changed from being a place only of grandeur in my head, to a place of peace and escape. Perhaps that is just what George Washington Vanderbilt II intended from the beginning.
Fun! So. Much. Fun.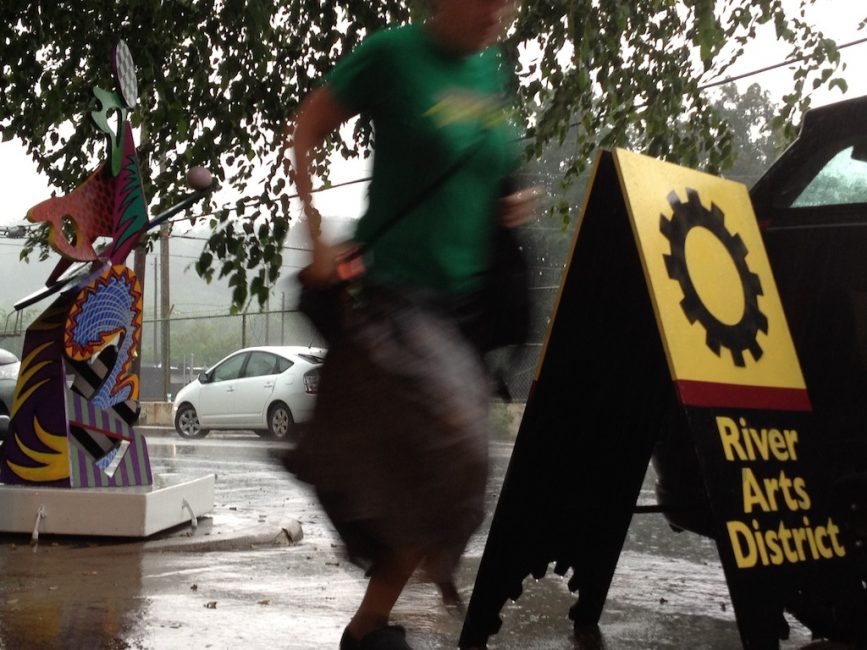 Asheville isn't only a place that offers food and history. There's so much fun to be had in Asheville. AFAR magazine just published a piece on the musical climate in North Carolina and included Asheville in the list of towns that entertain and inspire those interested in Bluegrass but it isn't only that style which can be enjoyed. Live music is simply de rigueur to the eclectic mix of residents that include immigrants from all over the United States and even, foreign countries. It seemed to me that people are drawn to the creative mecca that is Asheville. We watched a live painting demonstration in the River Arts District and I was impressed by the intense energy of artist, Jonas Gerard.
A bus tour with LaZoom included stops at breweries and a crazy host of characters which might or might not have included a cross-dressing nun; over the course of our tour I laughed so hard my stomach hurt!
Asheville Adventure Travel
The Navitat zipline canopy gets you up into the mountains that most residents of Asheville simply stare at through windows and if you're brave enough to experience the course at night you'll experience an entirely different kind of adventure. But it was shopping that was truly adventurous, for my wallet. From antique store to gallery to vintage clothing boutique it was a challenge to see just how much loot I could score without breaking my poor bank account. I am not-so-secretly plotting my return because a necklace I failed to purchase is still calling my name!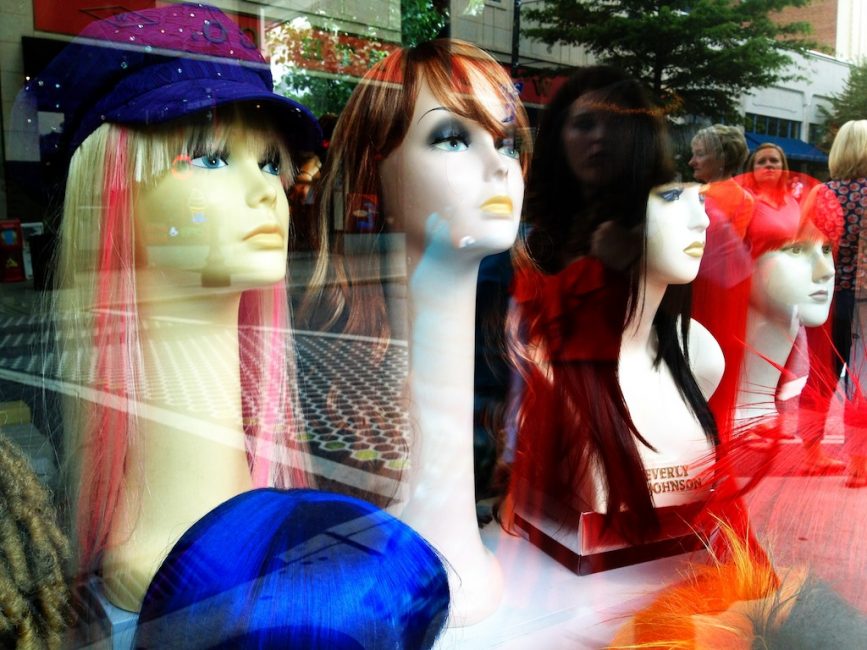 It was our return every evening to The Grove Park Inn that really provided the most surprises during my sojourn in Asheville. I thought it was an old, elegant hotel with quirks. It is all of that! Yet buried in its depths is also one of the most luxurious spas I've ever enjoyed, a restaurant deserving of many many awards, a view of the mountains to rival that at The Biltmore, an elevator hidden in a fireplace (yes, really!) and rumored hauntings and ghosts that caused sleeping to be an adventure like I've never known.
It isn't often that I return to places I've visited before, given my deference to experiencing new things, but Asheville is a place I would return to. Perhaps that, is the most surprising discovery of all!
For more information on visiting Asheville, NC visit Explore Asheville.com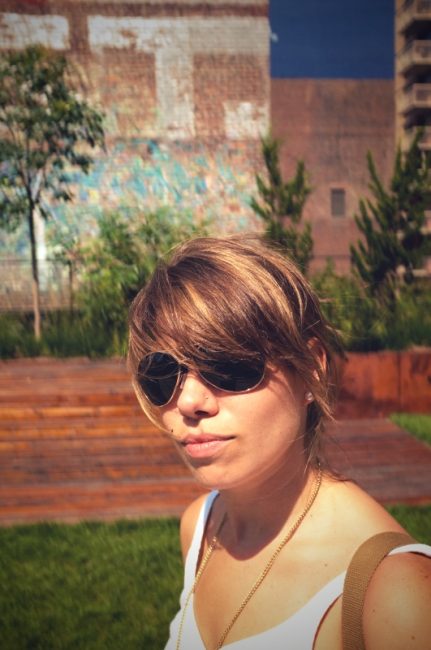 We met Kirsten in Italy this Spring. We had already known her from online. She's a well known travel blogger, a photographer, traveling writer and new media consultant and we are honoured that she took the time out of her busy schedule to head to Asheville on assignment for us. We couldn't have shared the experience any better ourselves and have so enjoyed reading her articles and following along on her journey as she tweeted in real time from Visit Asheville.  There are more posts coming from Kirsten, but in the meantime check out her website Aviators and a Camera  you can also follow her on Facebook and Twitter.  and Instagram
You Might Also Enjoy