Spring is in the air and it's the perfect time for Canadians to start planning their travels. A new season brings new possibilities. Where are you going this spring?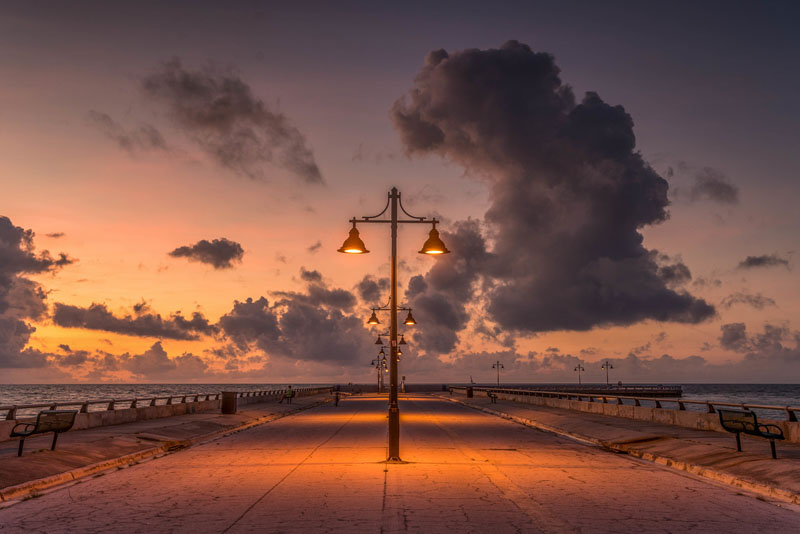 How to Make Your Spring Travel More Comfortable
We're off to Rio de Janeiro and then Cuba, and we can't wait to enjoy the sunshine and sandy beaches that we've craved this past Winter. It's our first time visiting both destinations and we are very excited to see them. It's an exciting time to head over to Cuba with U.S. travellers finally being able to enter the country.
As Canadians, we've always had the privilege of visiting, but Dave and I never thought of going because it was so easy. Everyone we knew took their winter holidays there and we thought we'd rather go somewhere less accessible. Boy, were we wrong! Now that it's been opened up to Americans, many of our readers have been asking about it!
Rio de Janeiro
Rio is another exciting opportunity. With the Olympics gearing up this Spring, it's going to be filled with lots of energy and buzz. It's going to be one of the hottest destinations of 2016 and we get to kick off our Spring travels right in the heart of all the action.
Right now, airports are abuzz with people jetting off on exotic vacations and American Express Canada has made it easier for everyone to get to their dream destination, no matter where it is. Wouldn't you like to go to Rio too?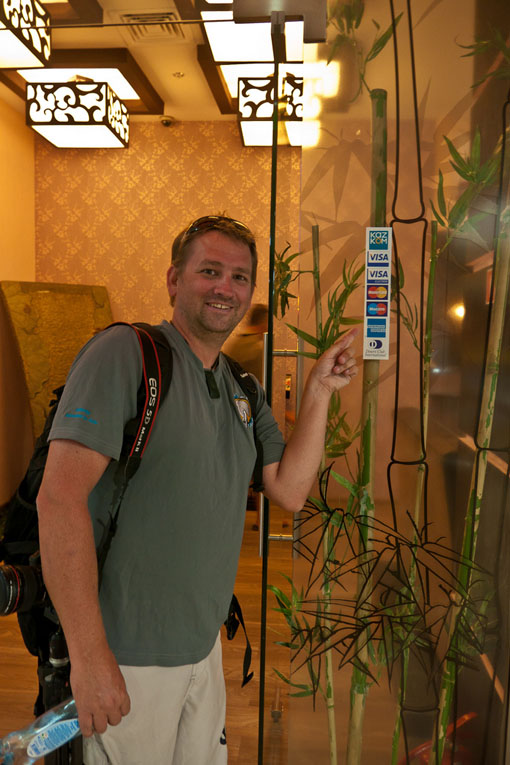 Spring travel is a rite of passage for Canadians wrapping up the winter months, but it shouldn't have to be stressful. Dave and I spend at least eight days per month in airports and we know how chaotic it can feel inside a busy terminal. Even though we're excited about Rio, we dread the flight and crowded airports. So we try to make the airport experience as easy as possible.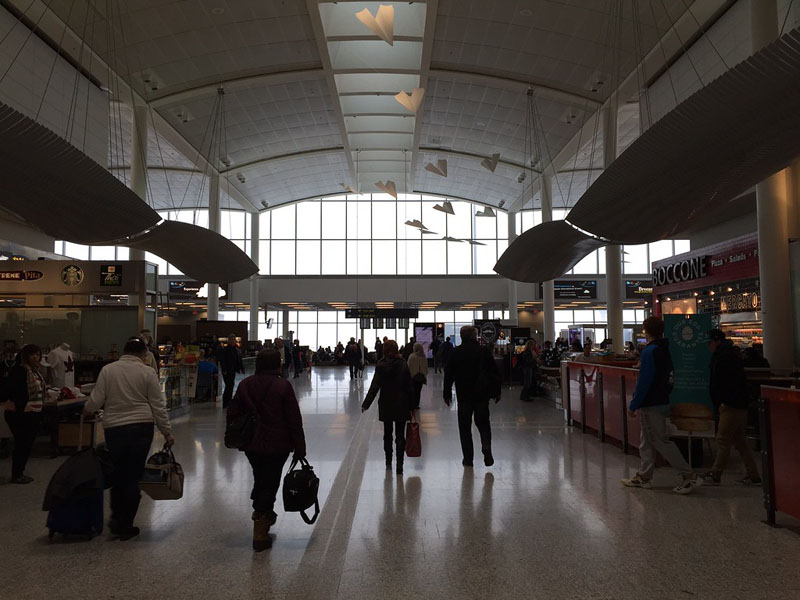 AMEX Card
How do we do that? It's easy with our Amex Card. By showing our Platinum® Card, we breeze through the security lane at Toronto Pearson Airport during peak hours, regardless of what airline we fly. When busy March Break and Easter traffic have the airports packed, it is nice to skip past the long lines and escape into the quiet lounge.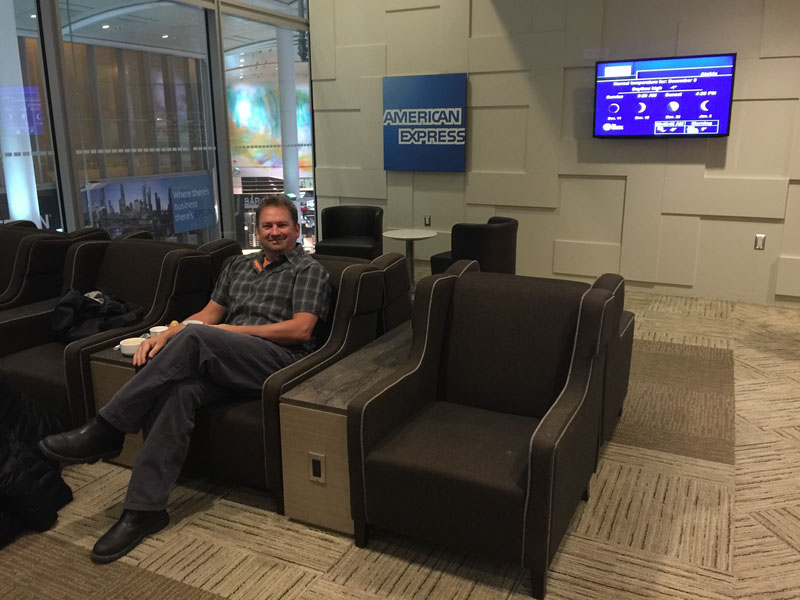 We always make sure to keep things very organized at the airport. Even though we breeze through the security line, it's still a challenge to get through security effortlessly. So we keep all our liquids in small 100ml bottles inside a clear plastic bag. I keep these in my handbag for quick access and have my computer already out and ready before I reach the conveyor belt.
Expert Tip: Wear easy slip on shoes for security screening and wear your favourite stripy socks to make a fashion statement when having to remove shoes at security. There's nothing worse than going through with bare feet or holes in your socks.
Make Your Spring Travels Smooth
Once you're through security, it's smooth sailing all the way to the lounge.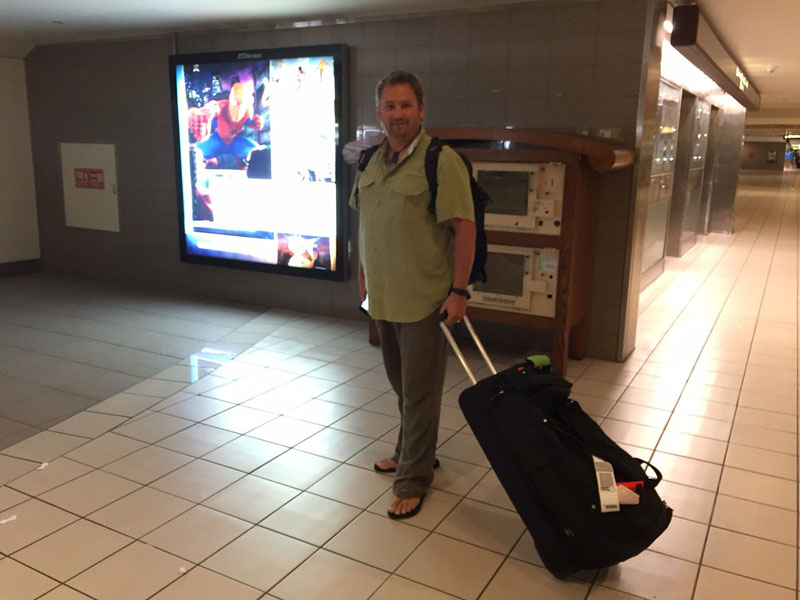 Check Out the Lounges
I told my brother about the lounge during his last trip to Europe and he couldn't believe the savings. Plaza Premium Lounges accept select American Express Cardmembers for free, but even the general public can enter by paying an affordable rate. Dave and I got in for free because the Platinum Card offers complimentary access to the lounge for the Cardmember and one guest.
Inside the lounge, you receive complimentary Wi-Fi, unlimited hot food, snacks and drinks. Alcohol and non-alcoholic beverages are all included. When my brother did the math, he couldn't believe what he saved in the lounge instead of dining at an airport restaurant.
Other Cloud 10™ Benefits at Toronto Pearson include:
Complimentary Wi-Fi airport wide

Entertainment on Cloud 10 which includes some of the hottest music and ebook downloads, all for free!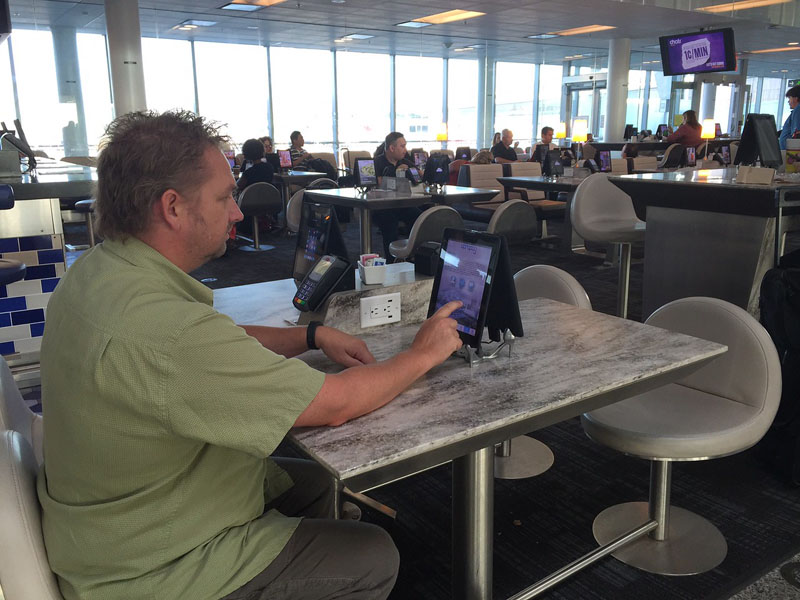 Select Cardmembers receive:
Pearson Priority Lane Access

Complimentary Valet Service

15% parking discount at Express Park in Terminal 1 and Daily Park in Terminals 1&3

Complimentary lounge access for the Cardmember and one additional guest

Priority Taxi and Limo Lanes
The help doesn't stop once you reach your destination either. Our Platinum Card gives us access to the Platinum Concierge to help with restaurant suggestions and places to visit which really helped to personalize our trips. When we booked our travels to Athens, Greece, our booking agent helped us choose a hotel right in the heart of all the action within walking distance to all the main attractions. We couldn't have asked for a better location.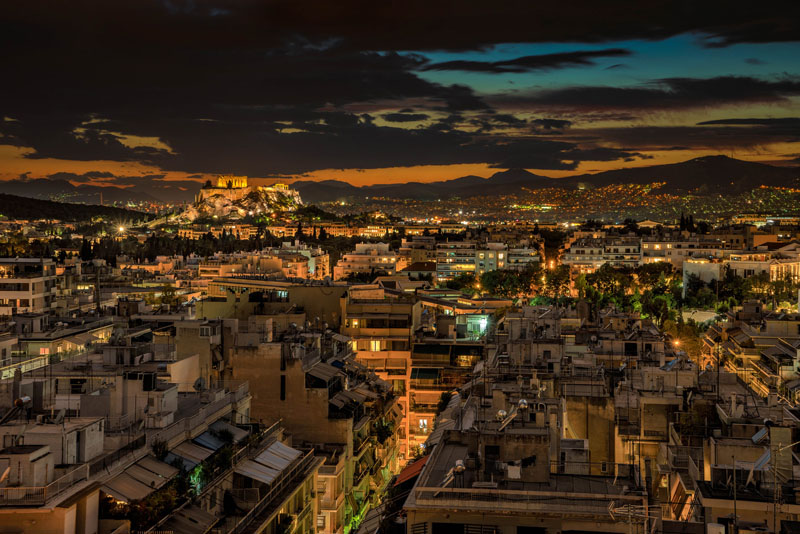 With the American Express Platinum Card, we feel like a star as we receive so many perks.
We have benefits at over 900 premium properties around the world with elevated status included in many hotel rewards programs, simply because we have an American Express Platinum Card. We've jumped to the front of a long holiday hotel line at check-in because of the Platinum Card and enrolled in the premium hotel membership. With Amex, membership really does have its rewards!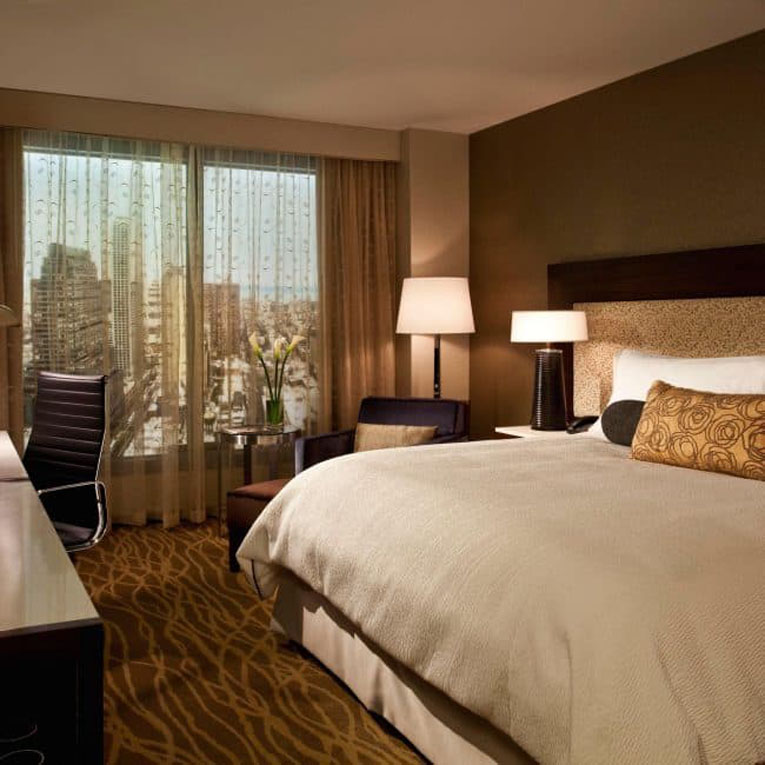 With hotel perks like free bottles of water, room upgrades, early check-in, late check-out, free hotel Wi-Fi and dining credits, the savings are limitless. Plus, we feel an extra satisfaction of being treated like a premium customer. There's something special about someone greeting you by name and giving you that something extra just because you are a Cardmember.
Here are a few more American Express Concierge Benefits:
Destination Information

Access to some of the most sought after restaurants in the city

Restaurant reservations

Free cocktails, desserts or appetizers at select restaurants

Individual assistance for any help, advice, or recommendations. An American Express Concierge once shipped a wedding dress halfway across the world for a Cardmember!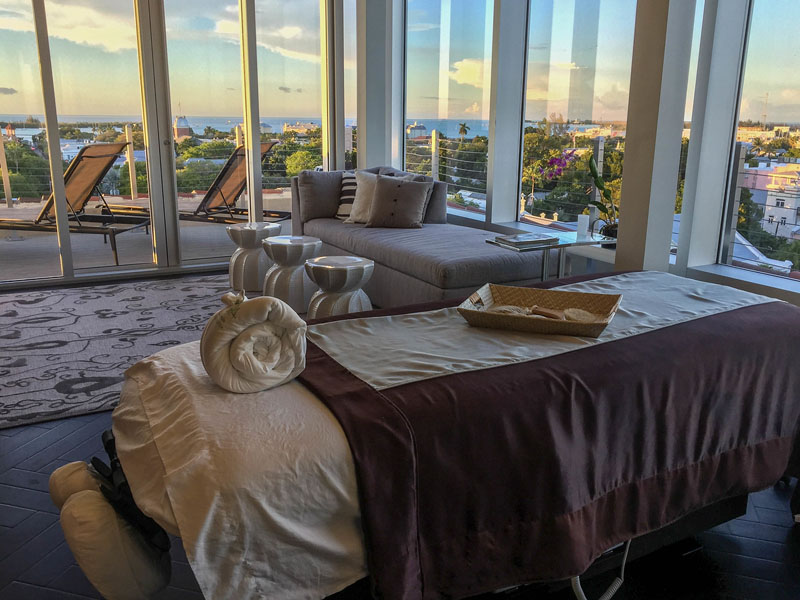 We're only into the first quarter of 2016, but Dave and I already racked up enough Membership Rewards points for a three nights stay at a premium hotel of our choice. Add our $200 travel credit that the American Express Platinum Card gives us every year, and we nearly have a vacation getaway paid for by perks alone! 
During Spring Break, we always love to visit the city, so we save up our points for a weekend getaway to Toronto or Niagara Falls. We love a mini vacation close to home that doesn't cost us a thing! Now that's what I'm talking about.
While our Spring travels are planned and ready to go, our Summer travel dreams are just beginning. Where will we use our Amex points this year? The sky's the limit.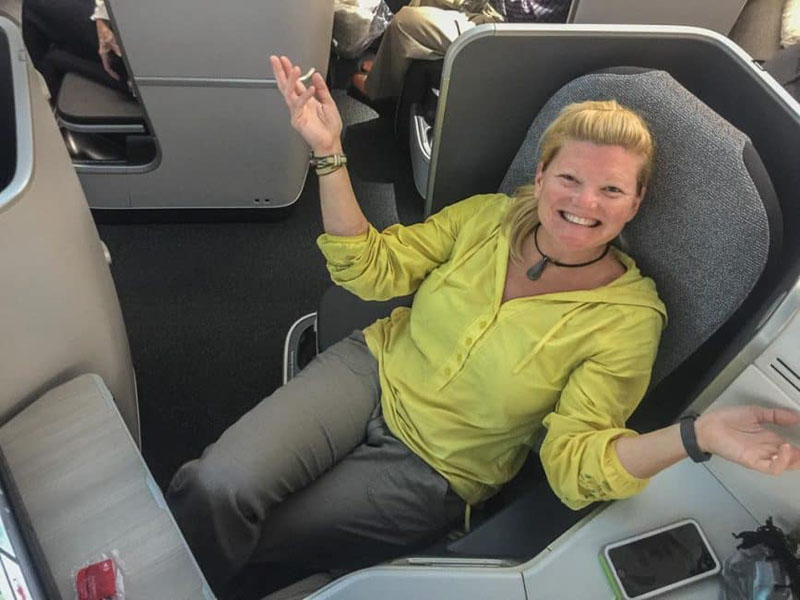 As you can see, Spring travel doesn't have to be overwhelming. With American Express helping you every step of the way, you never have to feel alone or engulfed in the chaos.  By using the Platinum Card and the great benefits on the Card, you'll breeze through your Spring vacation like never before.
 This post is kindly sponsored by our friends at Amex Bank of Canada. This post reflects our personal opinion about the information provided by the sponsor. 
Read More
The thing about freedom and traveling
Dave's Broken Back and a Little Healing Time
In Search of Living an Enriched Life
You Might Also Enjoy