Visiting the Sierra Negra in the Galapagos is an excellent day hike on San Isabella Island.
Sierra Negra, Galapagos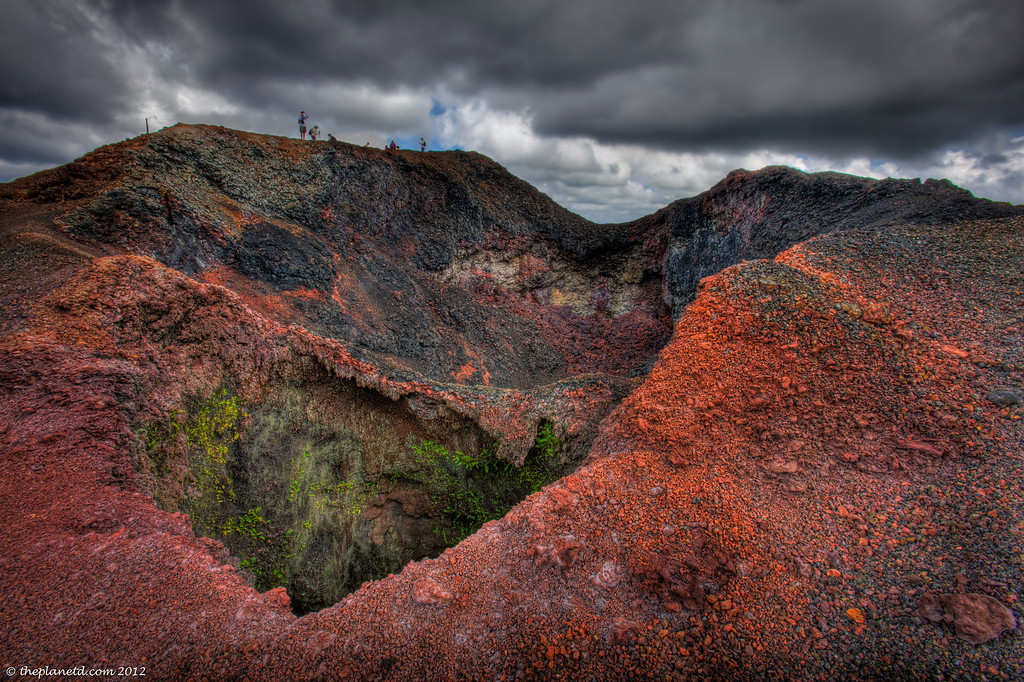 We had an early morning start and were worried that the day was going to be too hot to walk on this volcanic wasteland, but we were awarded a spectacular cloudy day.
We couldn't believe our luck. Our time in the Galapagos was spent in the water escaping from the hot rays of the sun. Anytime on land was spent looking for shade and relief from the equatorial heat.
As luck would have it, today's hike over lava fields and hot rocks were spent under ominous clouds keeping us safe from the sun.
It also made for excellent photo opportunities bringing out the colours in the rocks of the crater that last erupted in 2005.