Not all adventures have to take place on a glacier or in the Himalayas. We had our own little adventure downtown Toronto at Roots Canada flagship store on Bloor.
Roots Canada Shopping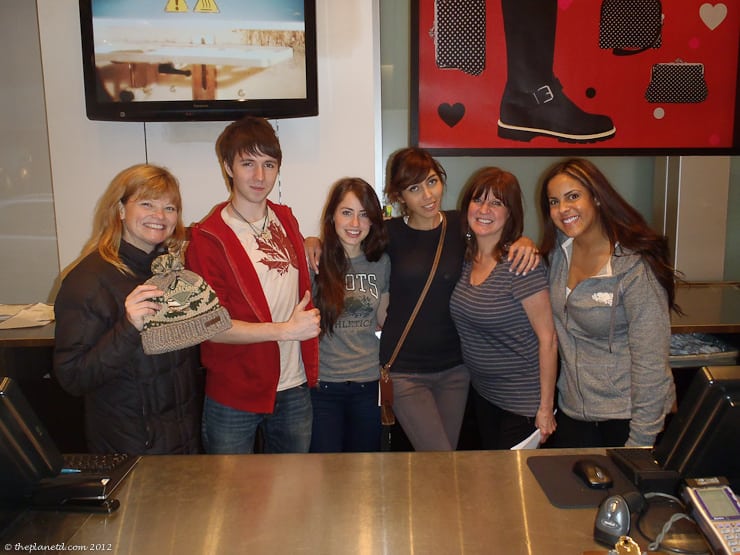 We arrived armed with nothing but the clothes on our backs and a dream to look gorgeous. Danielle was waiting patiently for us on the second floor as we charged into the room like a running bull in Pamplona. Oh Yes, we would conquer the racks of clothes and piles of perfectly folded t-shirts.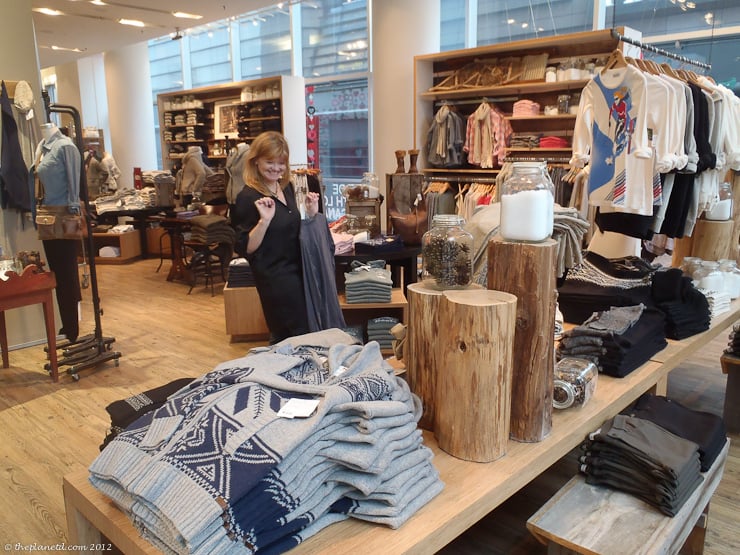 Shopping with Confidence
We weren't intimidated by the staff and patrons who were dressed in their fashion forward, trendsetting frocks. We were inspired to look more like them, to model ourselves after their great style and have their expertise rub off on these two traveling slobs stuck in the rutt of wearing micro fiber gear and quick dry garments.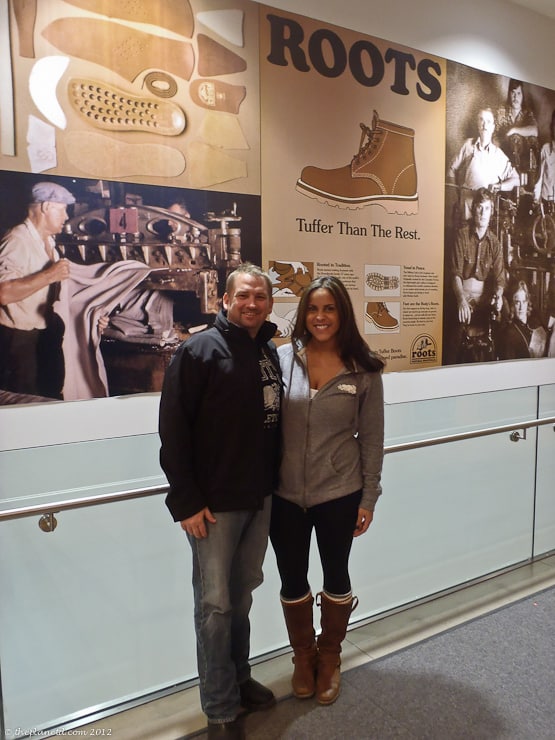 See the World in Style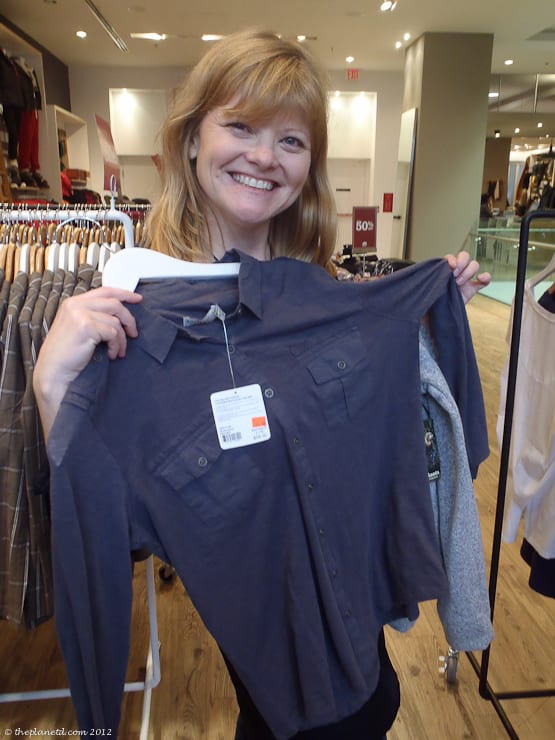 So we embraced our new chapter in ThePlanetD's Round the World Adventures. We'll now walk through the airport with our heads held high looking "travel chic" in our new Roots wardrobe. There's no time like the present to put our new found confidence to the test, we'll be draped in high quality fabrics from Canada to Antarctica and back again.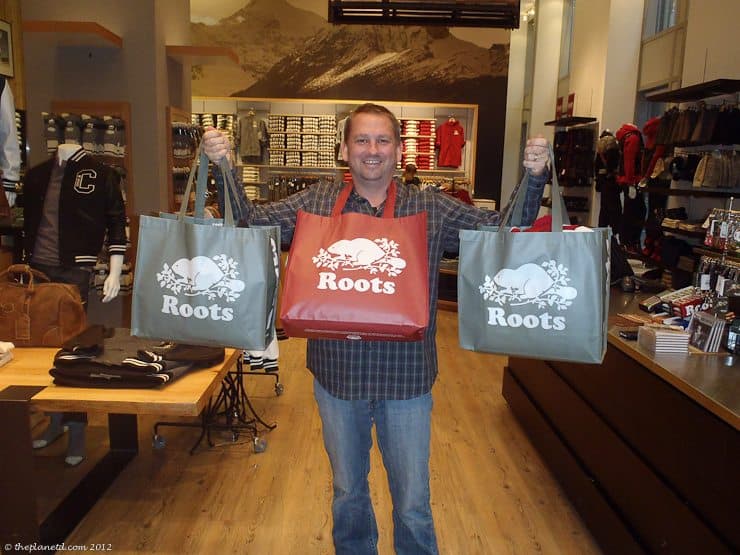 With their grand assortment of cozy pullovers and soft hoodies, warm hats and breathable water resistant shells, Roots Canada has prepared us for any situation.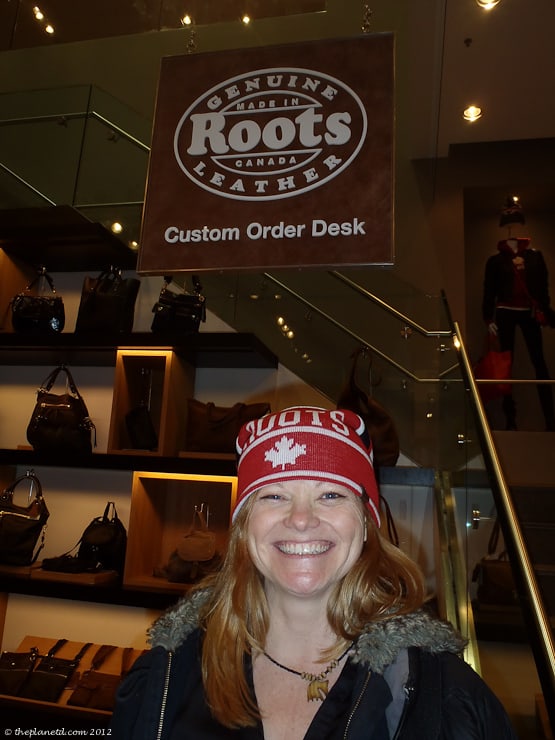 We're now going to rival Angelina and Brad, George and Stacy and Tom and Katy. Between our Roots clothing and our Rudy Project Sunglasses, we'll have that "hollywood incognito," "oh you look so perfect feel" after each and every long haul flight.
Fashion Shoot
We embraced our new found celebrity status (in our heads anyway) and posed for photos all over the store.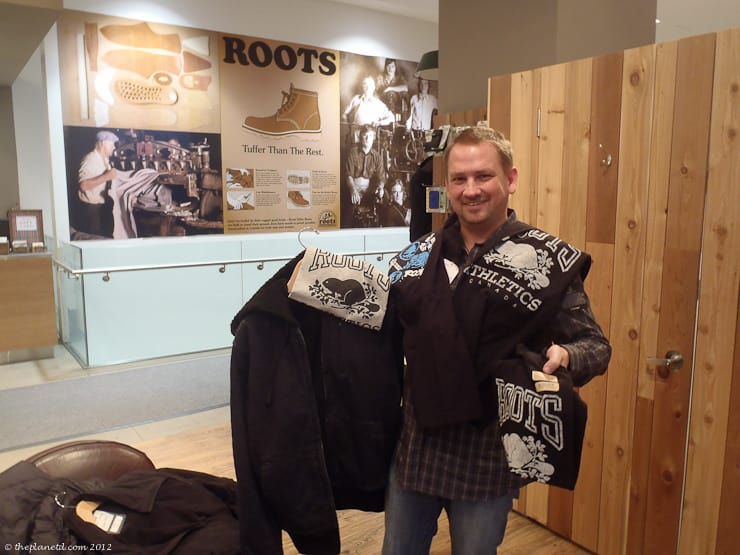 We modelled beside the sock display and leaned on the traditional canoe, we postured in front of the classic T's and strutted along the wall of history.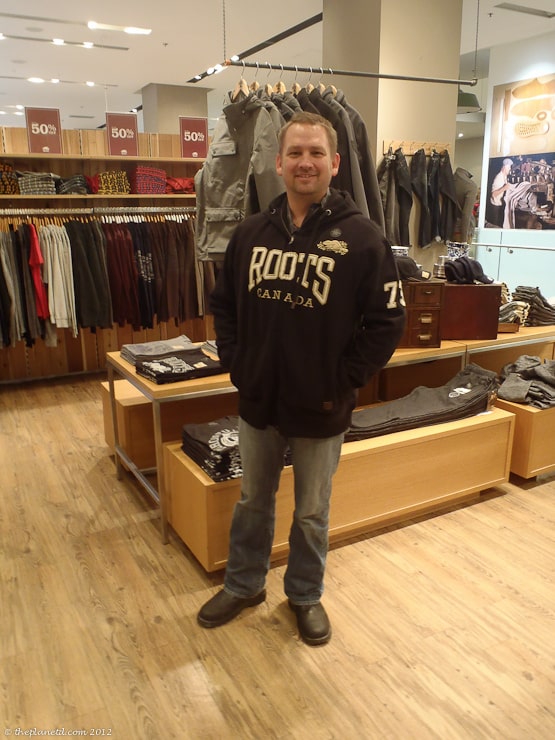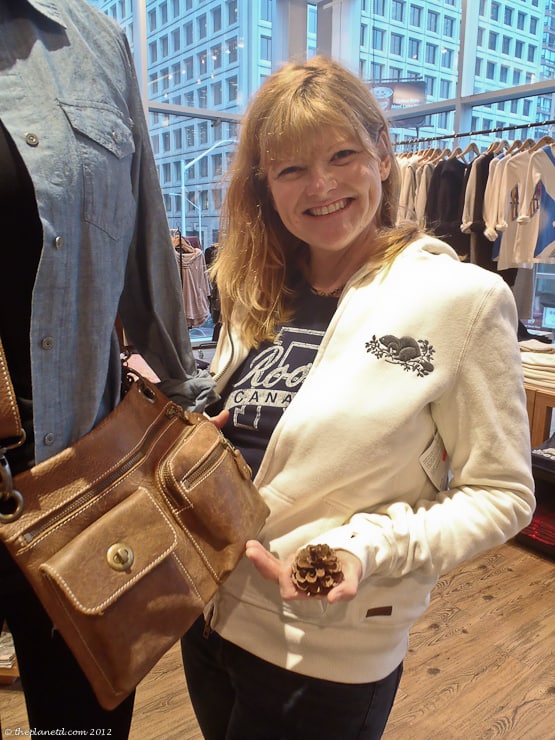 We worked the room in a way that would make Tyra stand up and take notice.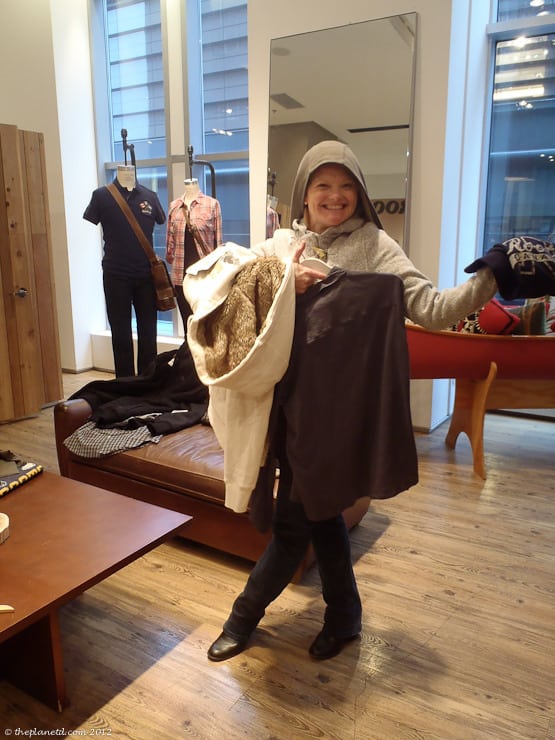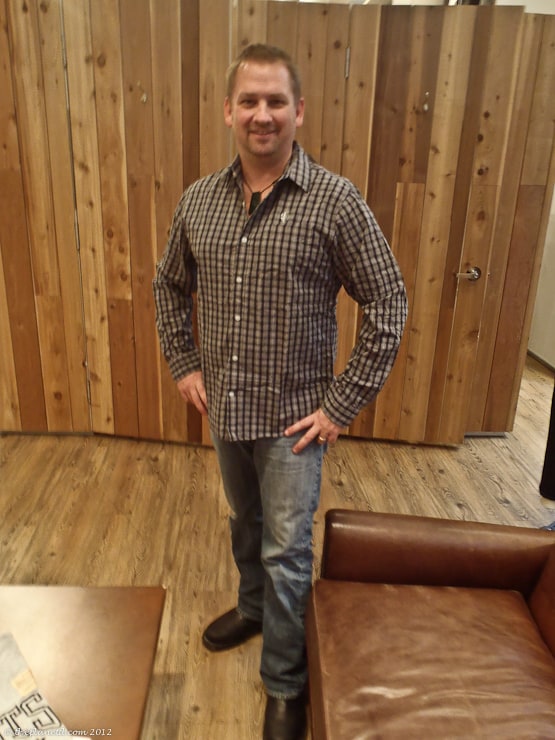 Celebrity Status
Oh Yes, we'll be gracing the covers of Travel Vogue and Travel Enquiring Minds Want to Know and we'll be in the latest, who's hot?  and Who's not of travel? We can already predict we'll be sizzling like a side of Canadian Back Bacon on open fire in the middle of Algonquin Park on a hot summers day. We'll let you decide if that's a good thing or not!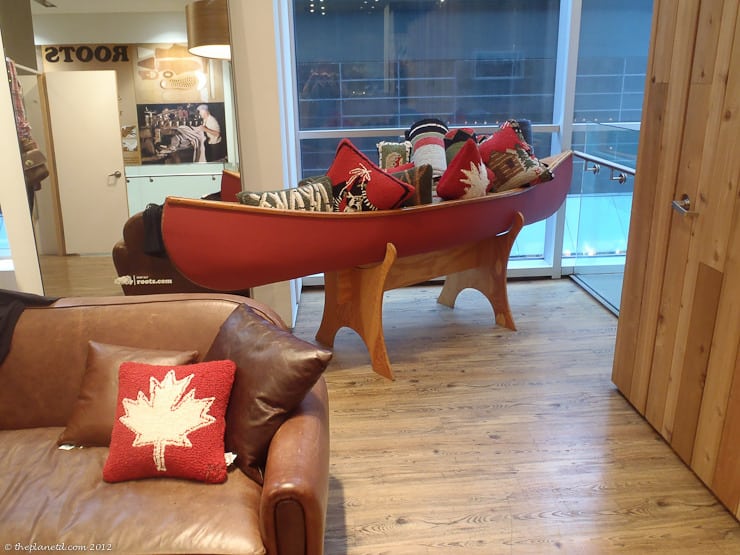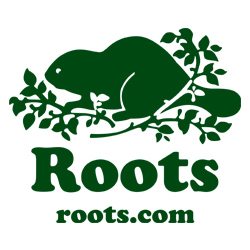 For more on the men's fashion line, check out Roots Canada's newest arrivals. 
Don't forget about the women's line, let Roots Canada help you decide What to Wear on Date Night. 
---
Read More
Things to do in Niagara Falls – What to do, Where to Eat & Where to Stay
Toronto to Niagara Falls by Bus -It's Easy with Busbud
Alberta Winter Travel Guide – Things to do from Calgary to Banff
SaveSave